It was with great reluctance that I finally watched the first episode of the hit Netflix series Orange is the New Black. A friend whose tastes in TV shows and movies closely match mine recommended it, but another lesbian drama just didn't sound like my cup of tea. But after being hounded about watching it for several days, I finally gave the first episode a whirl. And that was all it took to hook me.
As I quickly discovered, it was much more than a lesbian comedy-drama, with its down-to-earth, complex characters and its harsh criticisms of the American criminal justice system. I blew through the first season in a few days, and I laughed, cried, was horrified and infuriated, and laughed some more along the way. Profiling a television series is not something I normally do for Top Comments, but after reading another diary in which the diarist called OITNB a "silly lightweight bullshit piece of crap" that "will be rewarded for being a piece of doo doo by accolades from a public starved for anything just a little different than the vanillla poo served up by the networks and cable" (phew, that was a mouthful), I really do feel the need to defend the series--although not without qualification. Follow me below the appropriately orange fold, but not before watching the trailer...

Top Comments recognizes the previous day's Top Mojo and strives to promote each day's outstanding comments through nominations made by Kossacks like you. Please send comments (before 9:30pm ET) by email to topcomments@gmail.com or by our KosMail message board. Just click on the Spinning Top™ to make a submission. Look for the Spinning Top™ to pop up in diaries posts around Daily Kos.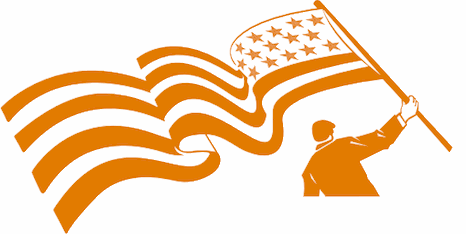 Make sure that you include the direct link to the comment (the URL), which is available by clicking on that comment's date/time. Please let us know your Daily Kos user name if you use email so we can credit you properly. If you send a writeup with the link, we can include that as well. The diarist poster reserves the right to edit all content.
Please come in. You're invited to make yourself at home! Join us beneath the doodle...
Orange is the New Black follows the story of Piper Chapman (played by Taylor Schilling), who is based on the real-life Piper Kerman, who wrote Orange is the New Black: My Year in a Women's Prison. From the Amazon description of the book:

With a career, a boyfriend, and a loving family, Piper Kerman barely resembles the reckless young woman who delivered a suitcase of drug money ten years before. But that past has caught up with her. Convicted and sentenced to fifteen months at the infamous federal correctional facility in Danbury, Connecticut, the well-heeled Smith College alumna is now inmate #11187–424—one of the millions of people who disappear "down the rabbit hole" of the American penal system. From her first strip search to her final release, Kerman learns to navigate this strange world with its strictly enforced codes of behavior and arbitrary rules. She meets women from all walks of life, who surprise her with small tokens of generosity, hard words of wisdom, and simple acts of acceptance. Heartbreaking, hilarious, and at times enraging, Kerman's story offers a rare look into the lives of women in prison—why it is we lock so many away and what happens to them when they're there.
You can watch a fascinating interview with the real Piper
here
(video plays automatically).
The show, which differs greatly from the true story and book, follows Chapman from her time right before she goes to prison, years after transporting drug money with her then-girlfriend Alex. She then surrenders herself to the fictional Litchfield Penitentiary in upstate New York, where she is forced to adapt to her new world and the community of women in which she must live. It's a community filled with strange rules and social customs, dangers (such as the constantly looming threat of the SHU, or solitary confinement--which receives an appropriately horrifying treatment on the show), and complex relations with the guards, who act as tyrants and abusers...and, in some cases, protectors and comforters. Despite the comedy (and there is quite a bit of comedy), such serious issues as racism, homophobia, transphobia, sexual abuse, and drug addiction are directly dealt with. Not to mention the struggle Chapman has with keeping her relationship alive, even as she is in prison and her boyfriend is writing articles for the New York Times about their strange relationship.
One of the things I love most about the show is the true diversity and humanity of the community of women in Litchfield. This is not a show about a spoiled white woman thrown into the prison population. Well, it is about that, but it's so much more three-dimensional and diverse than that. The show portrays inmates of color, and not as mere token characters. In fact, while the middle-class, white Chapman is technically the main character, the show does not center solely on her, opting instead to develop the characters of a wide array of African American, Hispanic, and other white women. There is the incredibly genuine friendship between Taystee and Poussey, two of the prominent African American characters, that will make you bust a gut laughing and bring you to tears, in addition to the sad backstory of a Hispanic mother and daughter who are in the prison together. The racial segregation, and at times cooperation, is a central issue. And, of course, lesbian sexuality is central to the storyline and to the social dynamics within the prison. There is also a transgender character (portrayed by transwoman Laverne Cox), whose complicated backstory, struggle with her wife and child to come to terms with her identity, and trans-specific problems in the prison (such as the prison's decision to take her off her hormones) play a special role in the series. But that's not all--the show also gives attention to class divides within the prison population. The feud between former meth addict Tiffany "Pennsatucky" Doggett and Piper and Alex (yes, Piper is in prison with her ex-girlfriend Alex--that makes for an especially interesting storyline) comes to mind, which brings the socioeconomic differences between the prisoners to the fore, something another series with a different creator very well could have ignored.
Add to all of this diversity the extremely complex character development almost each and every character receives, and it makes for a greatly humanized prison community filled with women the audience can sympathize with not as devils (or as angels), but as ordinary human beings who may or may not have made mistakes in their lives. And that is something missing in many television and movie portrayals of the criminal justice system that sensationalize the crime and dehumanize the "criminal." That, frankly, makes OITNB a substantive, cutting-edge show--certainly not a "lightweight bullshit piece of crap."
That doesn't mean, of course, that the show is without its limitations and flaws. An excellent article at Truthout by Jesse Lava of Behind Bars acknowledges the importance of this prisoner humanization and portrayal of some of the harsher realities of prison life. At the same time, Lava points out a couple of important areas in which the show (or, at least, its first season) comes up short:

There are, however, deep problems with the criminal justice system that Orange does not raise. Over the course of 13 episodes, the show never conveys the sheer size of our prison system. The United States has 2.2 million people incarcerated, which makes us the prison capital of the world - both in absolute number and per capita. Count the people on probation and parole and the number is seven million. Add everyone with a criminal record and it's 65 million. One might get the sense from watching Orange that these are just a few people huddled in the shadows of American life. But there are neighborhoods completely devastated by mass incarceration - areas where barely anyone can get a job, children hardly know one or more of their parents and the drug trade is just about the only way to make a living and claim social status. Moreover, at a price of $74 billion a year, incarceration is sapping money that could be invested in education, job programs, and social services to prevent crime from happening in the first place.

The show also glosses over the criminal justice system's racial bias. In New York City, where many of these women come from, there are more than 1800 stop-and-frisks conducted everyday - and 85% of those stopped are blacks and Latinos. Nationally, blacks and Latinos are three times more likely than whites to get searched during a traffic stop. And once women leave prison, they'll find more racial disparities: their wages grow slower than those of formerly incarcerated whites, and several states ban felons from working in fields like nursing and child care that are staffed disproportionately by women of color. One might say that orange has long been black.
But as far as television portrayals of prison are concerned,
OITNB
is more than a step in the right direction. And it deserves credit--not for being perfect (what TV show is?), but for breaking so many TV barriers and for paving the way for a more sophisticated understanding of criminal justice in the United States. All while making us fall in love with the broad cast of brilliantly complicated, zany characters. It's a comedy, but it can also be a means of opening a dialogue about our criminal justice system. I'd definitely recommend going over to Netflix and giving it a shot.
TOP PHOTOS
September 12, 2013
Enjoy jotter's wonderful PictureQuilt™ below. Just click on the picture and it will magically take you to the comment that features that photo. Have fun, Kossacks!