E. Franklin Frazier and the pathology of race prejudice
Commentary by Black Kos Editor Denise Oliver Velez
At a time of heightened awareness and discussion of race, racism and racial prejudice in certain sectors of our populace, even in the face of efforts to dismiss them with claims that as of the election of Barack Obama we are currently "post-racial", I would like to highlight the contributions of Edward Franklin Frazier to what we know and understand about oppressed communities in general and the black community in specific.
September 24th is the birthday of one of this nation's foremost sociologists, who was born in Baltimore, MD in 1894 and who died May 17, 1962, in Washington DC where he was Professor Emeritus at Howard University. At the time of his death he was still carrying a full teaching load.

Frazier was a founding member of the D.C. Sociological Society, serving as President of DCSS in 1943-44. Frazier also served as President of the Eastern Sociological Society in 1944-45. In 1948, Frazier was the first black to serve as President of the American Sociological Society (later renamed Association). His Presidential Address "Race Contacts and the Social Structure," was presented at the organization's annual meeting in Chicago in December 1948.
It wasn't until I was in graduate school that I became familiar with his
extensive body of work
. I was researching social stratification in the black community and my advisor, anthropologist Delmos Jones, suggested that I should dive into Frazier's work. Del remarked "he's fallen out of fashion" but contributed more to the documentation and academic study of blacks in the U.S. than any other scholar.
Recently, watching the frenzies of racism that have erupted across the nation and online, from right wing sectors, I have thought of the racist response to Obama's election as almost pathological and went back to take a look at Frazier's most controversial paper, "The pathology of race prejudice", published in 1927.
Rarely do papers in academic journals evoke a firestorm of protest, but this one did.
Anthony Platt wrote about this in his article "The Rebellious Teaching Career of E. Franklin Frazier" in The Journal of Blacks in Higher Education.
Of all Frazier's writings in the 1920s, "The Pathology of Race Prejudice" was the most controversial and evoked the most discussion and debate. Using the familiar categories of Freudian psychology, Frazier argued that racism was a form of "abnormal behavior," characterized by dissociation, delusional thinking, rationalization, projection, and paranoia. White people in the South, he argued, were literally driven mad by the "Negro-complex," which made "otherwise kind and law-abiding [people] indulge in the most revolting forms of cruelty towards black people." Frazier completed the article in 1924 but, not surprisingly, could not get it published for almost three years. "The Pathology of Race Prejudice" appeared in the June 1927 issue of Forum, a liberal periodical that addressed social policy issues. By this time Frazier had intended to leave Atlanta at the end of the summer to resume his doctoral studies at the University of Chicago. But he was forced to leave town in a hurry in June when somebody sent a copy of his article to the Atlanta press.

Within a week of his article's appearing in Forum, Atlanta's Constitution carried an editorial condemning "this psychopathologician" as "more insane by reason of his anti- white complex than any southerner obsessed by his anti-negro repulsions." As a result of the publicity in the Atlanta press, the Fraziers were threatened with lynching and friends urged them to leave town as quickly as possible. Their departure from Atlanta in June 1927 quickly assumed legendary status with Frazier portrayed as a "combative hero, fighting a rear-guard action against the Ku Klux Klan."
Frazier was neither insane, nor anti-white. He was however, an astute observer of both the black community and the greater white society that contained, restrained and oppressed it. He was "
race conscious
", and given his birth and family status could hardly escape the racist constraints surrounding him.
Frazier, whose paternal grandfather was a slave, was born in 1894 and raised in the 1800 block of Druid Hill Ave. He was 10 years old when his father, a bank messenger, died, and to help support his mother, two brothers and two sisters, Frazier sold newspapers before school and in the afternoon delivered groceries.

After graduating from the old Colored High School in 1912, he earned his bachelor's degree from Howard University in 1916, where he had fallen under the spell of W.E.B. Du Bois, sociologist, civil rights activist and author. At Howard, he joined the National Association for the Advancement of Colored People, developed an interest in socialism and protested U.S. entry into World War I.

Until attending Clark University in Worcester, Mass., where he earned a master's degree, Frazier had never attended school with white students. He earned a doctorate from the University of Chicago in 1931."Even though he was born into a segregated world, he claimed every time he walked to school he spat on the walls of Johns Hopkins University (then at Eutaw Street and Druid Hill Avenue) because he knew he couldn't go there. His race-consciousness was aroused at an early age," said Anthony M. Platt, a professor emeritus in social work at California State University at Sacramento and author of E. Franklin Frazier Reconsidered, published by Rutgers University Press in 1991.
His scholarship
focused on blacks.
His 1932 Ph.D. dissertation The Negro Family in Chicago, later released as a book The Negro Family in the United States in 1939, analyzed the historical force that influenced the development of the African-American family from the time of slavery. The book was awarded the 1940 Anisfield-Wolf Book Award for the most significant work in the field of race relations. This book was among the first sociological works on blacks researched and written by a black person. He helped draft the UNESCO statement The Race Question in 1950.
Going back and re-reading his paper gave me pause.
He gave an illustration:

Some years ago a mulatto went to a small Southern town to establish a school for Negroes. In order not to become persona non grata in the community, he approached the leading white residents for their approval of the enterprise. Upon his visit to one white woman he was invited into her parlor and treated with the usual courtesies shown visitors; but when this woman discovered later that he was colored, she chopped up the chair in which he had sat and, after pouring gasoline over the pieces, made a bonfire of them.
and then wrote:

From a practical viewpoint, insanity means social incapacity. Southern white people afflicted with the Negro-complex show themselves incapable of performing certain social functions.They are, for instance, incapable of rendering just decisions when
white and colored people are involved
and
concluded
:
Yet, — from the point of view of Negroes, who are murdered if they believe in social equality or are maimed for asking for an ice cream soda, and of white people, who are threatened with similar violence for not subscribing to the Southerner's delusions,—such behavior is distinctively antisocial. The inmates of a madhouse are not judged insane by themselves, but by those outside. The fact that abnormal behavior towards Negroes is characteristicof a whole group may be an example illustrating Nietzsche's observation that "insanity in individuals is something rare,—but in groups, parties, nations, and epochs it is the rule."
I think of Trayvon Martin murdered after buying Skittles and the incapacity of rendering a just decision in so many current cases of racial murder.
The current meme of young black men's "thuggishness" as an excuse for murder, or incarceration and disenfranchisement is summed up in one of Frazier's pithy quotes:
"The closer a Negro got to the ballot box, the more he looked like a rapist."
Granted, Frazier's paper focused on the South - simply because he was living in a southland of lynching and racial terrorism, but his other works look at poverty, segregation, economic inequality in the urban north, and includes a probing and critical look at the black middle class, in Black Bourgeoisie
It is important that we don't forget the work of black scholars who have laid a foundation for modern discourse and study of race and racial injustices.
They haven't forgotten him at Howard University, which has named one of its programs in his honor: E. Franklin Frazier Center for Social Work Research.

~~~~~~~~~~~~~~~~~~~~~~~~~~~~~~~~~~~~~~~~~~~~~~~~~~~
News by dopper0189, Black Kos Managing Editor
~~~~~~~~~~~~~~~~~~~~~~~~~~~~~~~~~~~~~~~~~~~~~~~~~~~

~~~~~~~~~~~~~~~~~~~~~~~~~~~~~~~~~~~~~~~~~~~~~~~~~~~
This was mentioned Friday in a comment but I wanted to make sure the storry was linked to. "Invisible Man" by Ralph Ellison is banned from the shelves of Randolph County NC Schools libraries. The Currier Tribune: County board bans 'Invisible Man' from school libraries.
~~~~~~~~~~~~~~~~~~~~~~~~~~~~~~~~~~~~~~~~~~~~~~~~~~~
By a 5-2 margin, the Randolph County Board of Education voted Monday night, at its regular meeting held at Eastern Randolph High School, to remove all copies of the book from school libraries.
The action stems from a Randleman High School parent's complaint about the book. Committees at both the school and district levels recommended it not be removed.
Voting in favor of the ban were Board Chair Tommy McDonald and members Tracy Boyles, Gary Cook, Matthew Lambeth and Gary Mason. Voting against the action were Board Vice Chair Emily Coltrane and member Todd Cutler who both first introduced a motion to keep the book in the schools. This first motion was defeated by a 2-5 vote.
The book, originally published in 1952, addresses many of the social and intellectual issues facing African-Americans in the first half of the 20th century.
It was one of three books from which rising Randleman High School juniors could choose for summer reading for the 2013-14 school year. The others on the list were "Black Like Me" by John Howard Griffin and "Passing" by Nella Larsen; honors students had to choose two books.
There was little discussion after the board was presented with the Central Services Committee recommendation concerning the parent's complaint about the book. All board members had been supplied with copies of the book last month to read.
McDonald asked if everyone had read the book, stating, "It was a hard read."


~~~~~~~~~~~~~~~~~~~~~~~~~~~~~~~~~~~~~~~~~~~~~~~~~~~~~~
This three-page security handbook was issued to Freedom Summer volunteers headed to Mississippi in 1964. Slate: A Serious Security Handbook for Civil Rights Volunteers.
~~~~~~~~~~~~~~~~~~~~~~~~~~~~~~~~~~~~~~~~~~~~~~~~~~~~~~
In his history of the movement, Bruce Watson writes that volunteers read the handbook during orientation on their college campuses as part of a larger effort to drive the gravity of the situation home. The advice—students needed to lock their cars, travel with companions, know how to get out of town, sleep at the back of the house, and stay in at night—established the degree to which Mississippi was a hostile environment.
The handbook shows the project's distrust of local law enforcement. Many measures were meant to minimize the volume of small transgressions that police could use to get student workers out of the way: drinking in a dry state, driving without a license, carrying unmarked medicines or "objects which could be construed as weapons."
Other bits of advice show how worried organizers were about volunteers' sensitivity to the even-more-dangerous circumstances citizens experienced. A white female volunteer who didn't understand local dangers, for example, might put a black resident in peril by associating too freely with him in public. The very last rule in the handbook—"At all times you should be aware of the danger to local residents. White volunteers must be especially careful"— drives this point home.


This handbook was digitized by the Wisconsin Historical Society's 1964 Freedom Summer project, whose
Facebook page
is well worth a follow.
~~~~~~~~~~~~~~~~~~~~~~~~~~~~~~~~~~~~~~~~~~~~~~~~~~~

~~~~~~~~~~~~~~~~~~~~~~~~~~~~~~~~~~~~~~~~~~~~~~~~~~~
Queen Latifah's return to daytime TV kicked off with a bang on Monday! Hello Beautiful: Queen Latifah's Talk Show Scores Highest Daytime TV Premiere Of The Year.
~~~~~~~~~~~~~~~~~~~~~~~~~~~~~~~~~~~~~~~~~~~~~~~~~~~
According to reports, the premiere episode of "The Queen Latifah Show" delivered the biggest debut of the season with a 1.7 rating among households.
"'Latifah' pulled at 0.9/5 in the key daytime demo of women 25-54, which marked an 80% spike over its time period averages in that demo last year," Variety reports, making it "the highest-rated daytime syndie talker premiere since "Dr. Oz" in 2009."
"It's incredibly exciting to see such a positive response to the show we've been crafting for the past year," executive producer Corin Nelson said in a press release. "And it's just the beginning of how we plan to showcase all of Latifah's talents and the quality of guests and entertainment this show will give viewers every day."
During a previous interview with the Associated Press, Queen Latifah said she's more concerned about her show's content than its ratings.
"I'm not trying to throw myself out there to get ratings," she said. "I'm really more interested in building something that's entertaining to people."
"I learned I really have to be true to myself," she added. "I want to go out there and do something that feels like me every day and is something I'm comfortable with and excited about."


Photo courtesy of Hello Beautiful
~~~~~~~~~~~~~~~~~~~~~~~~~~~~~~~~~~~~~~~~~~~~~~~~~~~


~~~~~~~~~~~~~~~~~~~~~~~~~~~~~~~~~~~~~~~~~~~~~~~~~~~
Inspired by a professor. New York Times: Investor Makes Big Gift for Black Studies.
~~~~~~~~~~~~~~~~~~~~~~~~~~~~~~~~~~~~~~~~~~~~~~~~~~~
Just over 10 years ago, the private equity mogul Glenn Hutchins was on vacation in Martha's Vineyard. With his 25th Harvard College reunion near, he was thinking about how to put some of his wealth to good use.
One afternoon, clad in a T-shirt and board shorts, he stopped at an old whaling chapel, where Henry Louis Gates Jr., the prominent professor of African and African-American studies at Harvard, was leading a symposium.
That encounter gave Mr. Hutchins his cause.
Since then, Mr. Hutchins has strengthened his connection to Mr. Gates and the Harvard program. Their bond will become stronger on Wednesday, when Mr. Hutchins is expected to announce a gift of more than $15 million to create the Hutchins Center for African and African-American Research, solidifying Harvard's program as one of the top in its field.
"It creates an infrastructure for the department and a solid foundation on which they can thrive," Mr. Hutchins said in an interview this month.
The gift — part of a previously announced $30 million donation to the university whose uses had not all been specified — also bespeaks a friendship between two men unlike each other in many respects. One is a wealthy white financier whose firm, Silver Lake, is on the verge of taking over the computer maker Dell with its founder, Michael S. Dell; the other is a celebrated black professor who helped popularize African-American studies as an academic field and social phenomenon.
But the two men also have close ties to Harvard — Mr. Hutchins graduated from the university's college, business school and law school — as well as a penchant for schmoozing and ties to President Obama.


Robert Caplin for The New York Times
Henry Louis Gates Jr. of Harvard, left, and Glenn Hutchins of Silver Lake. The two became friends after meeting 10 years ago.

~~~~~~~~~~~~~~~~~~~~~~~~~~~~~~~~~~~~~~~~~~~~~~~~~~~


~~~~~~~~~~~~~~~~~~~~~~~~~~~~~~~~~~~~~~~~~~~~~~~~~~~
Republicans have become so deluded that they're engaged in class warfare against their own loyal voters. It is a little-discussed fact but an ironic one worth noting, since those are the very same people who elect them. The Root: Poor White Cash: GOP and Food Stamps
~~~~~~~~~~~~~~~~~~~~~~~~~~~~~~~~~~~~~~~~~~~~~~~~~~~~
And despite prevailing racial stereotypes, which first became mainstream during President Ronald Reagan's tenure and his propagation of the myth of a "welfare queen" from the South Side of Chicago, the overwhelming majority of food stamp recipients are white. And curiously, many of them are Republicans. USDA data show that in 2011, 37 percent of food stamp users (pdf) were from white, non-Hispanic households.
And of the 254 counties where the number of food stamp recipients doubled between 2007 and 2011, Republican candidate Mitt Romney won 213 in last year's presidential election. Bloomberg's John McCormick and Greg Giroux compiled research revealing that Kentucky's Owsley County -- which backed Romney with 81 percent of its vote -- had the largest proportion of food stamp recipients of all the communities where Romney won.
What is most curious is that this isn't surprising. The poorest states in the union tend to be the most reliably red, with Alabama, Mississippi, Louisiana, Kentucky, Tennessee and Arkansas among the top 10.
According to the Bloomberg research, more than half of Owsley County's population -- 52 percent -- received food stamps in 2011 alone. The county's racial makeup is 97.6 percent white, and it has a median household income of $19,344 -- in comparison with the national median household income of $52,762. In fact, 4 in 10 of the country's residents live below the poverty line, based on U.S. census statistics.
Republican Rep. Hal Rogers, who represents Owsley County and won his 16th term in the House of Representatives last year, boldly joined the GOP majority that voted to cut billions from food stamp services. It seems mind-boggling that Rogers also won 84 percent of the vote, yet in matters that most concern the economic interests of his constituents, he acts with impunity.
And Rogers isn't alone.
Two-thirds of the 39 legislators who represent America's 100 hungriest counties voted "yea" on behalf of the measure, which eventually passed 217-210. Reps. Andy Barr (R-Ky.), Paul Broun (R-Ga.), Gregg Harper (R-Miss.) and a host of others joined. In fact, all but 15 members of the Grand Old Party voted in favor.


A woman counts out food stamps while shopping for groceries in NYC Sept. 18, 2003. (Andrew Burton/Getty Images)
~~~~~~~~~~~~~~~~~~~~~~~~~~~~~~~~~~~~~~~~~~~~~~~~~~~


~~~~~~~~~~~~~~~~~~~~~~~~~~~~~~~~~~~~~~~~~~~~~~~~~~~
Kenyan officials say they are in the final stages of bringing to an end the deadly stand-off with suspected al-Shabab militants in Nairobi. BBC: Nairobi attack: Kenya forces 'clearing' Westgate centre
~~~~~~~~~~~~~~~~~~~~~~~~~~~~~~~~~~~~~~~~~~~~~~~~~~~
Explosions and heavy gunfire were reported earlier as soldiers stormed the Westgate shopping complex.
Three "terrorists" were killed and soldiers are continuing to comb the building floor by floor "looking for anyone left behind", officials said.
The Kenyan Red Cross has told the BBC that 63 people remain unaccounted for. A number of countries are believed to have offered assistance to the Kenyan authorities currently dealing with the siege at the Westgate Mall.
Kenya is seen as a largely pro-Western country in a strategically important continent that is facing growing instability from the threat of Islamic extremism. Western interests in Kenya have also been targets in the past - most notably the 1998 attack on the US embassy in Nairobi carried out by al-Qaeda.
However, at present, Kenya's forces are taking the lead in the hostage crisis. If there is any involvement by foreign nations, it's likely to be in a purely advisory role. It has already been reported that Israeli "security specialists" are on the ground in Nairobi giving advice, although this has not officially been confirmed.
Even if foreign forces are giving advice or even more, the Kenyan authorities are unlikely to want to give the impression that they cannot deal with this crisis themselves. The official death toll stands at 62 and more than 170 have been injured. There are fears the death toll will rise further.


Karen Allen in Nairobi: "Kenya will never be the same again"
~~~~~~~~~~~~~~~~~~~~~~~~~~~~~~~~~~~~~~~~~~~~~~~~~~~
A chemist and an actor — both with family roots in Senegal — have become Germany's first black federal lawmakers, according to official election results released Monday. Washington Post: Chemist, actor become 1st black members of Germany's Parliament.
~~~~~~~~~~~~~~~~~~~~~~~~~~~~~~~~~~~~~~~~~~~~~~~~~~~
They were among 34 lawmakers with immigrant backgrounds to win seats in Sunday's election, up from 21 in the previous term, said the Migration Media Service, a group that provides facts and figures on immigration in Germany.
Although nearly one in five of Germany's 80 million people are immigrants, or the children or grandchildren of immigrants, relatively few have made it into the federal legislature. Until now there were no black lawmakers in Parliament, despite more than 500,000 people of recent African origin believed to be living in Germany.
"My election into the German Parliament is of historical importance," said Karamba Diaby, a Senegalese-born chemist who moved to the city of Halle in 1986 after receiving a scholarship to study in communist East Germany.
The 51-year-old, who gained German citizenship in 2001, said his priority would be to promote equal opportunities in education. "Every child born in Germany should have the chance to be successful in school regardless of their social background or the income of their parents," he said.


Karamba Diaby
~~~~~~~~~~~~~~~~~~~~~~~~~~~~~~~~~~~~~~~~~~~~~~~~~~~~~~~~~~
Voices and Soul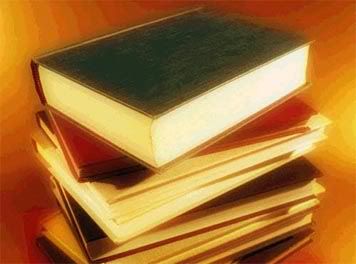 by Justice Putnam
Black Kos Poetry Editor
I was near the same age as the four young schools girls killed in the 16th Street Church bombing in Birmingham, Alabama in 1963. When I read about it at the time, I cried to my parents how such a sin could be dealt? No ready answers could appease my grief.
Probably more than any other event, the murder of those young girls galvanized within me a steely resolve to fight injustice, racism and hate.
It has been a long struggle and I know the struggle will be long.
And I struggle still, because the grief I have for those young girls is as raw now as when I first read about it at the age of eight years old in 1963.
Ballad of Birmingham

(On the bombing of a church in Birmingham, Alabama, 1963)

"Mother dear, may I go downtown
Instead of out to play,
And march the streets of Birmingham
In a Freedom March today?"

"No, baby, no, you may not go,
For the dogs are fierce and wild,
And clubs and hoses, guns and jails
Aren't good for a little child."

"But, mother, I won't be alone.
Other children will go with me,
And march the streets of Birmingham
To make our country free."

"No, baby, no, you may not go,
For I fear those guns will fire.
But you may go to church instead
And sing in the children's choir."

She has combed and brushed her night-dark hair,
And bathed rose petal sweet,
And drawn white gloves on her small brown hands,
And white shoes on her feet.

The mother smiled to know her child
Was in the sacred place,
But that smile was the last smile
To come upon her face.

For when she heard the explosion,
Her eyes grew wet and wild.
She raced through the streets of Birmingham
Calling for her child.

She clawed through bits of glass and brick,
Then lifted out a shoe.
"O, here's the shoe my baby wore,
But, baby, where are you?"
~~~~~~~~~~~~~~~~~~~~~~~~~~~~~~~~~~~~~~~~~~~~~~~~~~~~~~~~~~
Welcome to the Black Kos Community Front Porch