A note to those scared of clowns: You might want to just skip to the Top Comments tonight. You've been warned!
As a horror and paranormal freak, I spend a great deal of my time on related Reddit subreddits like r/horror, r/creepy, and r/paranormal. Although the content sometimes keeps me up at night, I rarely find much of anything that truly disturbs me. Maybe I'm just that desensitized. But I was pretty creeped out indeed when I was redditing one night and read about the clown that has been terrorizing the UK town of Northampton.
Yes, I'm serious--this is real. A clown obviously modeled after the sinister Pennywise in Stephen King's It has been randomly appearing around Northampton. But not to worry, the clown does not appear to be any kind of a threat. Early reports that he was carrying a knife are unfounded, and the motive appears to be simply to scare the bejesus out of townspeople for laughs. And it has certainly worked. But the person behind the clown has also stirred up a great deal of interest both within the UK and around the world and has become something of a viral sensation. The Northampton Clown has become less "terrorizing" and more "teasing" as town residents and non-residents alike have taken an interest in spotting him.
Follow me below the fold for more on this bizarre turn of events and for pictures. Or, scroll reaaally fast to the comments...
But First, A Word From Our Sponsor:
Top Comments recognizes the previous day's Top Mojo and strives to promote each day's outstanding comments through nominations made by Kossacks like you. Please send comments (before 9:30pm ET) by email to topcomments@gmail.com or by our KosMail message board. Just click on the Spinning Top™ to make a submission. Look for the Spinning Top™ to pop up in diaries posts around Daily Kos.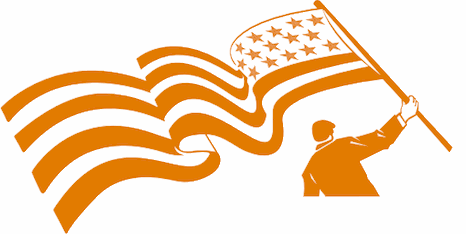 Make sure that you include the direct link to the comment (the URL), which is available by clicking on that comment's date/time. Please let us know your Daily Kos user name if you use email so we can credit you properly. If you send a writeup with the link, we can include that as well. The diarist poster reserves the right to edit all content.
Please come in. You're invited to make yourself at home! Join us beneath the doodle...
It all started on this past Friday the 13th. A picture appeared online of a rather malevolent-looking clown holding four balloons, which is what originally drew me to the story.
Reports started flooding in of random sightings in the days that followed. A woman even reported that the clown showed up at her door and offered to paint her windowsill, even though he had no equipment to do so. And, of course, more pictures popped up.
There is even rather unsettling video of the clown getting out of a lake.
The clown has become something of a social media sensation, with sighting reports coming in via Twitter and a Facebook page even popping up, apparently operated by the clown himself, called Spot Northampton's Clown, where he posts taunting messages like the following:

Thursday is the day. To come and see me play. Where will I be. You'll have to come and see. I need a lift.. If you get my drift. BEEP BEEP!
Eventually, the
Northampton Chronicle & Echo
confirmed that the whole thing is indeed nothing but a joke
after it secured
an anonymous interview with the man claiming to be responsible. He also admitted to being inspired by Stephen King's 1986 novel
It
. Said the clown on his motives:
I just wanted to amuse people. Most people enjoy being a bit freaked out and then they can laugh about it afterwards. It's like watching a horror movie, when people get scared they usually start laughing. Naturally, some people would have been extremely frightened by what they saw, but I hope many are starting to see it as a bit of harmless fun.
When asked how long he would continue to stalk the streets of Northampton, he replied:
For as long as people are interested in it. I might perhaps do one day a week thing, a clown day, i.e a Wednesday and that's the day to spot me. We will see. Beep Beep!
Of course, the Northampton Clown isn't making everybody laugh. From a
USA Today exclusive
on the phenomenon:
One Facebook user named Tony Taylor commented on the "Spot Northampton's Clown" Facebook page: "Is it safe to approach him?" Another, Sarah Maley, wrote: "I am unsettled by this."
But, the article continues:
Yet another longtime former resident of Northamptonshire who asked not to be identified — full disclosure, she is married to the author of this story — said that there are "way more scary people in Northampton than this clown." She did not elaborate.
But he doesn't appear to be going anywhere soon, as the most recent sighting report
is from today
. However long the phenomenon lasts, the Northampton Clown
does
deserve a pat on the back for this rather brilliant prank not only on Northampton, but on the world. Well played, sir.
TOP COMMENTS
September 27, 2013
Thanks to tonight's Top Comments contributors! Let us hear from YOU
when you find that proficient comment.
From Puddytat:

Lisa in Bama submits her own take in the drama Faux Newzzz is creating by wondering why ObamaCare isn't already covering people even before the 1st date possible for enrollment. The analogy is an LOL bullseye.
From your humble diarist:

In Jen Hayden's appalling diary about Goodwill SWFL pressing felony grand theft charges against an employee for giving discounts to poor people, Mark E Andersen leaves this personal story and important reminder that "stealing" is often not so black-and-white.

In the same diary, Aji delivers this brilliant response to Goodwill SWFL's shameful "statement" they posted in the comments.
In ericlewis0's diary about what the Daily Beast is calling the "end days for the GOP," LibrErica sums up the current state of Congress with a scene from The Office.
TOP PHOTOS
September 26, 2013
Enjoy jotter's wonderful PictureQuilt™ below. Just click on the picture and it will magically take you to the comment that features that photo. Have fun, Kossacks!