Fifty-five years ago today, the National Aeronautics and Space Administration opened its doors, combining the National Advisory Committee on Aeronautics, the Army Ballistic Missile Agency and the United States Naval Research Laboratory. Before the end of 1958, the new agency had absorbed many of the Pentagon's ARPA space research projects and given control of CalTech's Jet Propulsion Laboratory.
Enumerating the successes of the agency would be difficult. Leaving aside dramatic events like the lunar landings and Hubble telescope repairs, simply compiling a list of the everyday products spun off from NASA's research could fill a book.
The agency itself tried to encapsulate some of their greatest accomplishments in a simple welcome page graphic to grace NASA's website today.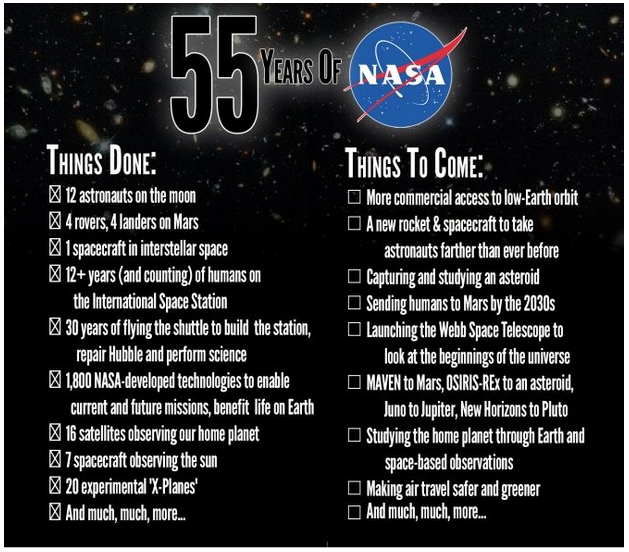 Pretty thin, but it's a one-page graphic, alright? There's a lot more inside the agency's website to educate readers on the triumphs of this magnificent organization. Go to www.nasa.gov to learn more.
Oh, right...