Ahmad Abuznaid, lawyer and founding member of the Dream Defenders, will present a report later in October to the United Nations Human Rights Committee. He wrote the report with the NAACP, other DDs, and the Community Justice Project of Florida Legal Services. He will present this report:

United States' Compliance with the International Covenant on Civil and Political Rights

Written Statement on Stand Your Ground Laws

Submitted by Dream Defenders, Community Justice Project of Florida Legal Services, Inc.

and the National Association for the Advancement of Colored People

109th Session of the United Nations Human Rights Committee

13-31 October 2013

Lets meet the man who will be traveling to Geneva on behalf of the Dream Defenders:
Beyond excited that our Legal & Policy Director, Ahmad Abuznaid, has been granted a scholarship to present our Stand Your Ground report to the United Nations in Geneva next month, as part of the UN's review of the United States' commitment to the International Covenant on Civil and Political Rights (ICCPR).
This young attorney will represent not just the Dream Defenders, but also the Community Justice Project of Florida Legal Services, the National Association for the Advancement of Colored People (NAACP), and many Americans that are denied justice at the 109th Session of the
United Nations Human Rights Committee that is taking place from October 13th through 31st
.
The U.N. Human Rights Committee's placed "stand your ground" on the list of issues it wishes the United States to respond to.

The U.S. will be under review on Oct. 18. as one of the signatories of the International Covenant on Civil and Political Rights treaty. The U.S. signed the treaty in 1976 along with 73 other countries to ensure individual freedoms and citizen equality.

So how did an immigrant kid who was born in Palestine, grew up for the most part in Fort Lauderdale, attended Fort Lauderdale High School, and went to college at Florida State University end up getting selected to represent such an important topic before the UN in Geneva? We will look more in depth at Ahmad Abuznaid, how he got involved with the Dream Defenders, and his upcoming presentation in Geneva denouncing the injustice of Stand Your Ground laws - specifically in Florida. Follow us below over the jump for more justice in America.
From an article that he wrote for Law at the Margins:
Ashamedly, we are accustomed to this sort of tragedy in Florida; we have all seen it before. My first exposure to this system of injustice was in 2006 when Martin Lee Anderson was murdered in a juvenile bootcamp at the age of 14 … We united to do something about the injustice and we enjoyed some short-term success by shutting down Florida juvenile bootcamps. … We have continued to see injustice and the result is that we are no longer reacting but are fighting back.
So while most of us know about the Dream Defenders since Trayvon Martin's death at the hands (actually handgun) of George Zimmerman, the core of this group has been together and advocating for justice since 2006. Ebony had this article titled "
JUSTICE FOR TRAYVON: Dream Defenders Take the Lead
"
That's right:
The story of the Dream Defenders begins in April of 2006. Florida A&M's then-Student Body President Ramon Alexander and Vice President Phillip Agnew* joined forces with Florida State University Senate President Gabriel Pendas and Student Body Vice President Ahmad Abuznaid and student leaders from Tallahassee Community College to non-violently protest against former Governor Jeb Bush's decision not investigate the murderers of Martin Lee Anderson, a 14-year-old child.
After the killing of Trayvon Martin, Agnew, Pendas, and Abuznaid reunited to lead a march from Daytona Beach to Sanford, Florida to demand the arrest of George Zimmerman. When they arrived at the Sanford Police Department headquarters, they peacefully protested much like they had for Martin Lee Anderson six years prior. Soon, the idea for the Dream Defenders was born.
(emphasis mine)
Fast forward to 2012 when the core group that had collaborated in 2006 when they were seeking justice for Martin Lee Anderson (Gabriel Pendas, Phillip Agnew and Ahmad Abuznaid) invited people to a conference call to discuss actions regarding the Trayvon Martin tragedy. They ended up with over 130 people on the call, people from all across the United States.
Here is Ahmad being interviewed about the Trayvon / Zimmerman Verdict Agenda, Stand Your Ground & Profiling on Youtube (warning this is from Breitbart associate Lee Stranahan):
So while many of us have been doing keyboard activism and busy with our work/family lives, these young activists have been busy: Dream Defenders to outline legislative priorities over breakfast
The social-activist group the Dream Defenders are making a media pitch for their political priorities Wednesday as members begin lobbying for Trayvon's Law.

Midway through the Legislature's first week of committee meetings, the organization's state-wide plan for navigating the political landscape, and any potential hiccups, will come from an "intimate, on-the record conversation," over breakfast.

...

Included in the proposal advocated by Dream Defenders are policies to address keeping students in school and out of the judicial system, discouraging racial profiling, and a full repeal of Florida's Stand Your Ground law.

The House Criminal Justice Subcommittee is expected to address Florida's self-defense laws at its October meeting.
~~~~~~~~~
Lets get back to Ahmad Abuznaid and his presentation in Geneva on October 18th. As it turns out, this is not Ahmad Abuznaid's first time representing justice in Europe. In 2010 he served as an intern at the International Criminal Court in the Hague, Netherlands, in the Office of the Prosecutor Luis Moreno Ocampo. He was able to follow the hearings relating to Thomas Lubanga Dyilo, Bosco Ntaganda, Germain Katanga and Mathieu Ngudjolo Chui , among others). His record of service and searching for justice is long. For example, while obtaining his JD from Florida Coastal School of Law, he logged over 300 hours of pro-bono work helping immigrants, among other service.
Ahmad Ahmad jumps and dances on the bus after reading message on his phone that he had won the scholarship to make the presentation at the UN in Geneva.
If anyone has not read this report written by Ahmad Abuznaid in conjunction with Community Justice Project of Florida Legal Services and the NAACP, we encourage you to do so now.
I leave you with some key questions that will be posed in Geneva when the SYG Shadow report is presented by Ahmad Abuznaid (Courtesy of JoanMar & LilithGardener):

VI. Recommended Questions

We recommend that the Committee pose the following questions to the U.S.:

1. How much federal funding goes to local law enforcement in states with "Stand Your Ground" laws and to what extent has the federal government examined the ways in which its funding contributes to a racially discriminatory prosecutorial apparatus that confers immunity on individuals who commit homicide?

2. Given the data that shows SYG laws have been applied in a racially discriminatory manner, what will the federal government do to protect racial minorities from being targeted without recourse?

3. What can the federal government do in terms of strengthening gun laws to ensure that SYG laws do not continue to increase the level of gun violence and homicides?
~~~~~~~
Support the Dream Defenders - A Daily Kos Group
---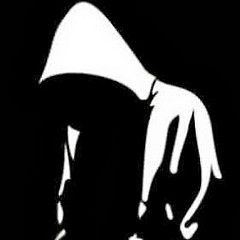 The Dream Defenders are fighting for justice in Florida. Their mission is to enact Trayvon's Law in Florida, which would repeal the Stand Your Ground law, ban racial profiling, and end the school-to-prison pipeline.
Support the Dream Defenders is a Daily Kos community. We promote and support the Dream Defenders, online and offline.
How To Join Us: Send us a kosmail.
How to Follow Us: Go to our diaries page and click the ♥ or the word Follow. If you are a Kossack, when you Follow a person or group, their diaries will appear in your Stream. As an example, here is the Stream of one of our most respected members. Note: Joining and Following are completely separate functions in DK4.
How to Find Our Diaries: We publish on Friday evenings at 7:00 pm EDT and 4:00 pm PDT. Here's where you can find our next group diary and all diaries published and republished by our group.
How to Find Our Groupmail Inbox: DK4 groupmail inboxes are notoriously difficult to find, because we receive no "You have mail" signal. If you have Editor status, and you want to participate, please bookmark our group kosmail inbox, and check it as frequently as you want to participate. That page does not refresh itself, either.
Floridians: We welcome your reports, pictures, and promotion of your feet-on-the-ground protests and organizing in support of the Dream Defenders. Please use our comments and/or group kosmail to confidentially locate nearby Floridians who support the Dream Defenders and build networks. If you have never written a diary, we will help you. Ask us anything.
Support the Dream Defenders is a community of Kossacks. We are an action group dedicated to supporting the passage of Trayvon's Law in Florida. Each of us is opposed to the Stand Your Ground law in Florida. We do not need to debate the merits of SYG laws or 2nd Amendment issues in our action diaries. If you want to argue, go start your own DK group and/or go write your own diary.
How You Can Help Support the Dream Defenders




---




Facebook and Twitter: Click the links at the top of the diary to "Like" us on your Facebook page. Use hashtags #TakeoverFlorida and #kt2 (Kossacks Tweet Too) on Twitter.
Diaries: Please recommend, tip, and comment in our diaries. Volunteer to write diaries for our group and republish to your Daily Kos groups.

Please consider making a donation to the Dream Defenders. Thanks for your support.