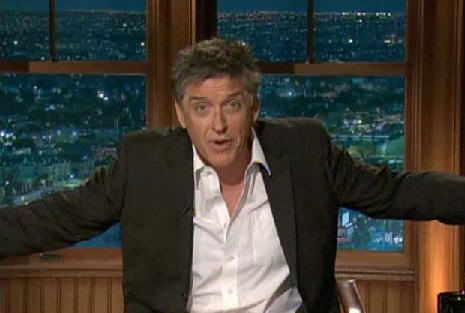 SPOILER WARNING: A late night gathering for non-serious palaver that does not speak of that night's show. Posting a spoiler will get you brollywhacked. You don't want that to happen to you.
The Insomniac's Vent - Hole (hereinafter known as IVH) is a noncontroversial topic, no flame zone. The IVH, if lost or stolen will not be replaced or purchase price refunded. Violation of IVH rules will result in expulsion without refund. A copy of IVH rules can be obtained from one or more members wearing tie-dyed oxford shirts after written requests. Admission to certain functions within the IVH may require additional innuendo, enter at your own risk. Frivolity and silliness are highly recommended for all riders. Flamewars are expressly forbidden and political ranting is strongly discouraged. Please consult your counselor, magistrate or religious functionary before usage. Comment below if you agree with said terms.
Addendum to above: First is first. Second can be skinkond.
Thank you and have an IVH night
Hey there, fellow venthooligans! Welcome to another Thursday night edition of the IVH. October! We had the rainiest September in Portland history, and were smack dab in the middle of a stalled typhoon for several days. The typhoon hit in full force at the kickoff to the Ducks/Cal football game Saturday evening. I was soaked clear through my waterproof poncho, but like a true Duck, sat through the whole damned thing! Good game, though.

Don't forget our Pole Dance! Speaking of Football, Two Ducks are looking good tonight - TJ Ward just intercepted ex-WSU QB Jeff Tuel for a last minute Cleveland TD. And Rookie Bills linebacker Kiko Alonzo had a great night!
This Week
College
Maryland @ Florida State U
WSU @ Cal
ND @ Arizona State
TOSU @ Northwestern
UDub @ Stanford

Pros
Baltimore @ Miami (I picked this before MNFB)
NO @ Chicago
Philadelphia @ New York Giants
Seattle @ Indianapolis
Denver @ Dallas
Craig's guests are Diane Kruger and Ken Jeong.
And now, fingers crossed, last nights show:
The new opening

Monologue
Having trouble embedding this ----
tutsi fruitsi icecream 2013 10 02 some guy... by theonechirimine
So here's where theonechiriwhatever ended up --and he's up-to-date! http://www.dailymotion.com/...