Interrogatories
Have you ever had a major fire come close you where you live? Did you have to evacuate?
Do you often go to the theatre (not movies, live performances)? What is the last play you saw?
It's National Fluffernutter Day? Do you even know what that is? Is this something you would actually buy and use?
Has the government shutdown personally affected you yet? In what ways?
The Twitter Emitter
Boehner: "We are on a path to default unless President Obama agrees to abdicate in favor of Mitt Romney before October 17" #debtceiling

— The Daily Edge (@TheDailyEdge) October 6, 2013
Speaker John Boehner soothed Wall Street today by saying he would only default on our debt if Ted Cruz really, really wants him to.

— LOLGOP (@LOLGOP) October 6, 2013
Boehner: "The Senate has rejected all 4 bills we sent them. But I refuse to allow the House to vote on the bill they sent us" #GOPshutdown

— The Daily Edge (@TheDailyEdge) October 6, 2013
.@NRSC Obamacare "sucks" in the same way I decided certain foods "sucked" when I was a child: before I'd even bothered to try them.

— Jeff Tiedrich (@jefftiedrich) October 7, 2013
On this day in 1996 Fox News debuted as a more efficient way to mass-deliver offensive email forwards.

— pourmecoffee (@pourmecoffee) October 7, 2013
Voting to repeal #Obamacare: $70mill. Shutting down govt: $2billion/day. Convincing your base Obama is destroying the economy: Priceless.

— DC Debbie (@DCdebbie) October 7, 2013
Some say the glass is half empty. Republicans say if they can't have the goddamn glass, nobody can have the goddamn glass.

— Hunter (@HunterDK) October 7, 2013
Upside for Dems: Market crash, worldwide recession would reduce $ rich people have to give to Republicans. #2014

— daveweigel (@daveweigel) October 7, 2013
At this point, there are at least two forms of Herpes with higher approval ratings than Congress.

— Will McAvoy (@WillMcAvoyACN) October 7, 2013
Has anyone considered the possibility that Ted Cruz is really a Canadian agent sent to destroy America?

— Blake Hounshell (@blakehounshell) October 8, 2013
On This Day
In 1871, the Great Chicago Fire began. It was not caused by Mrs. O'Leary's cow - that was made up by a reporter from the (no surprise here) Chicago Republican. On the same day, massive fires also began in Wisconsin and in Michigan.
In 1918, in WW1 France, American Corporal Alvin York killed 28 German soldiers (in spite of unsuccessfully having tried to get out of the war in the first place as a conscientious objector due to his religion) and captured another 132.
In 1956, N.Y. Yankee Don Larsen pitched a no-hitter in Game 5 of that year's World Series, against the Brooklyn Dodgers. This is to date the only no-hitter ever in a World Series.
In 1974, the Franklin Bank, funders of the Republican party, collapsed due to egregious financial mismanagement and fraud.
In 1982, Poland banned all trade unions.
In 1982, the musical Cats, based on T.S. Eliot's Old Possum's Book of Practical Cats, opened on Broadway. It ran for just under 18 years.
In 2001, the formation of the Department of Homeland Security was announced by George W. Bush. The word "Homeland" gave many Liberals the heebie-jeebies.
Born on This Day
1696 (or 1697) - Cornelis Troost, Dutch painter (d. 1750)
1720 – Jonathan Mayhew, American minister (d. 1766) whose church was in all but name the first Unitarian Congregational Church.
1776 - Pieter Gerardus van Os, Dutch painter (d. 1839)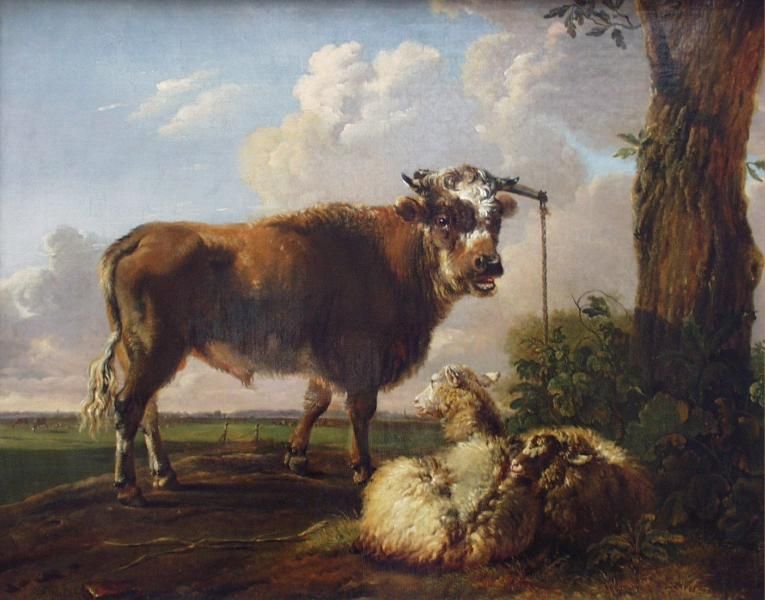 1807 – Harriet Taylor Mill, English philosopher, women's rights advocate, and wife of John Stuart Mill (d. 1858)
1839 - Henry Bacon, U.S. painter (d. 1912)
1842 - Emile-Auguste Pinchart, French painter (d. 1924)
1847 – Rose Scott, Australian women's rights activist (d. 1925)
1864 – Ozias Leduc, Canadian painter (d. 1955)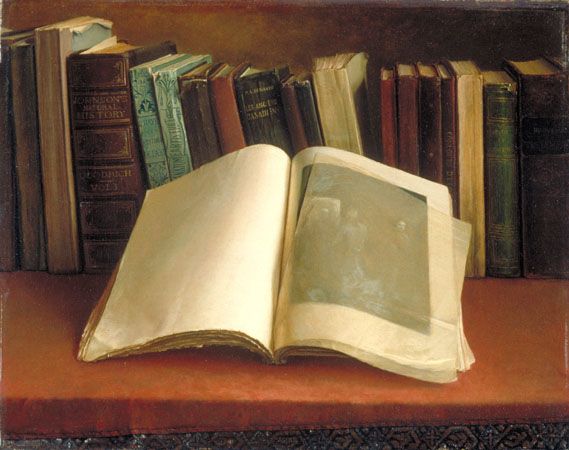 1868 - Max Slevogt, German painter (d. 1932)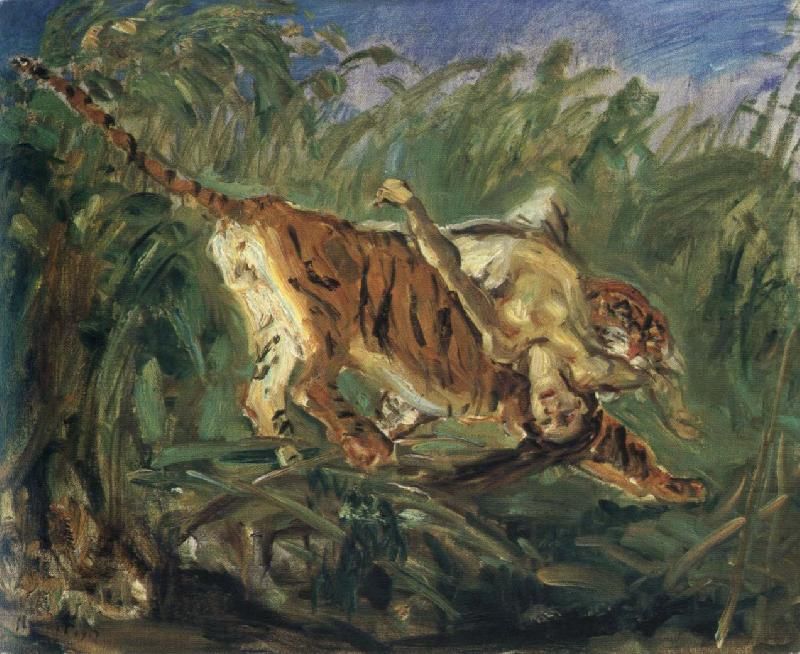 1877 – Hans Heysen, German-Austrian painter (d. 1968)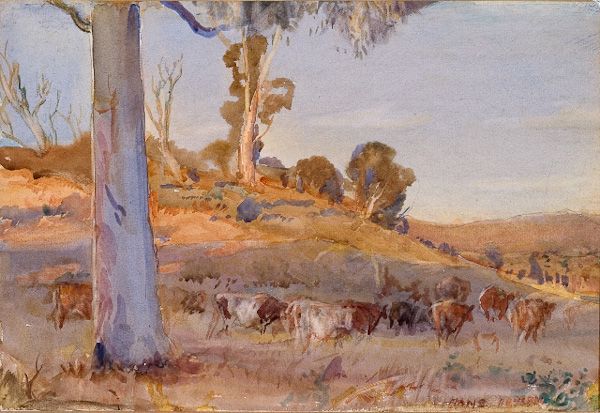 1878 - Alfred James Munnings, English painter (d. 1959)
1883 – Dick Burnett, American singer-songwriter and guitarist (d. 1977) who is said to have been the composer of the classic, "Man of Constant Sorrow."
1890 – Eddie Rickenbacker, American pilot, Medal of Honor recipient (d. 1973)
1895 – Juan Perón, Argentine military officer and politician, 29th President of Argentina (d. 1974)
1910 – Paulette Dubost, French actress (d. 2011)
1920 – Frank Herbert, American author (Dune) (d. 1986)
1939 – Paul Hogan, Australian actor
1939 – Harvey Pekar, American author (d. 2010)
1940 – Fred Cash, American singer (The Impressions)
1941 – Jesse Jackson, American minister and activist
1943 – Chevy Chase, American comedian and actor
1948 – Johnny Ramone, American guitarist and songwriter (The Ramones) (d. 2004) (he was the Republican Ramone)
1950 – Robert Bell, American singer-songwriter and bass player (Kool & the Gang)
1960 – Reed Hastings, American businessman, co-founder of Netflix
1961 – Steven Bernstein, American trumpet player (Sex Mob, The Lounge Lizards, and Spanish Fly)
1970 – Matt Damon, American actor, screenwriter, and producer
1972 – Terry Balsamo, American guitarist (Cold and Evanescence)
1973 – Jim Fairchild, American singer-songwriter and guitarist (Grandaddy and Modest Mouse)
Died on This Day
1455 - Pisanello, Italian painter (b. 1395)
1469 - Filippo Lippi, Florentine painter (b. 1406)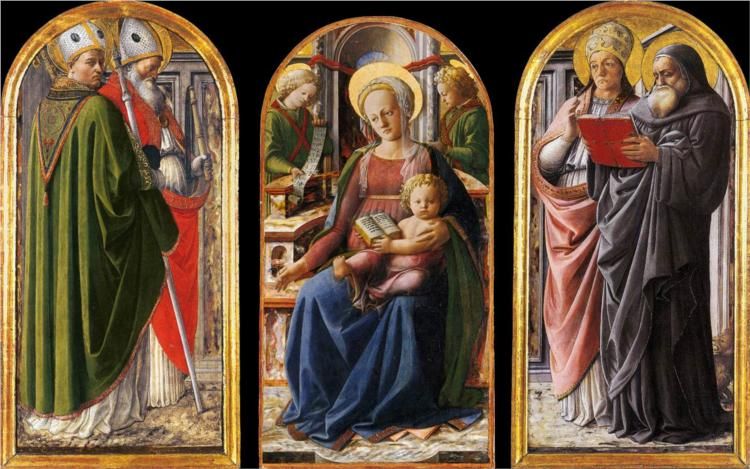 1754 – Henry Fielding, English author (b. 1707)
1793 – John Hancock, American politician, signer of the United States Declaration of Independence (b. 1737)
1826 - Marie-Guillemine Benoist, French historical and genre painter (b. 1768)
1826 - George Garrard, English painter (b. 1760)
1856 - Théodore Chassériau, painter (b. ?)
1869 – Franklin Pierce, American politician, 14th President of the United States (b. 1804)
1924 - Louise Rayner, British artist (b. 1832)
and…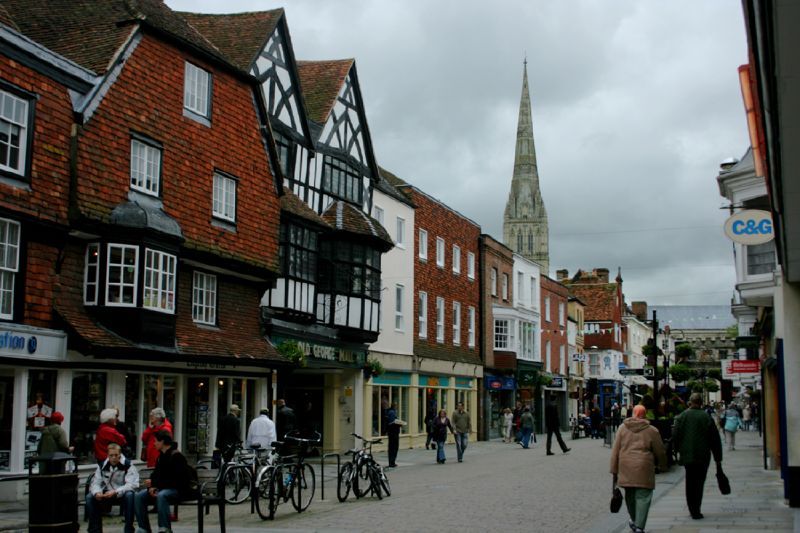 1929 - Jacek Malczewski, Polish painter (b. 1854)
1943 - Gustave De Smet, Dutch painter (b. 1877)
1944 – Wendell Willkie, American lawyer and politician (b. 1892)
1953 – Nigel Bruce, British actor (b. 1895)
1963 - Grace Darmond, Canadian silent film actress (b. 1893)
1982 – Fernando Lamas, Argentine actor (b. 1915) See Tipple Jar
1983 – Joan Hackett, American actress (b. 1934)
1990 – B.J. Wilson, English drummer (Procol Harum) (b. 1947)
2002 – Phyllis Calvert, English actress (b. 1915)
2008 – Eileen Herlie, Scottish-American actress (b. 1918)
Today is
National Face Your Fears Day
National Pierogi Day
World Post Day
American Touch Tag Day
National Fluffernutter Day