Back in early October 2013, a certain Nina Katarina raised the question as to whether the new Siege of Orgimmar raid is, in fact, better than Karazhan.
Now, any pre-Wrath-Baby would immediately answer "Of course not!" To raid back in BC was to be alive. But of course Wrath Babies don't know that.
It occurred to me that a mathematical proof would be required to demonstrate this to those who remain blissfully ingnorant of how far the game as fallen from when men were men, and to kill a boss was to eat the flesh, to wear the flesh, to be born unto new worlds where its flesh becomes my key.
Observe below the Ocre Moebius Strip why this is the case.
To begin, let us define an objective measure of raid enjoyment over time, E(t). This can be expressed as a percentage, with the following scale: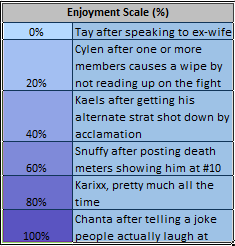 1. Let P1(t) be the Enjoyment Factor of a raid over time.
2. Let Epsilon(t) = P2(t) - P1(t).
Now let us compile a table of typical raid events, harking back to 2007 estimates for Karazhan: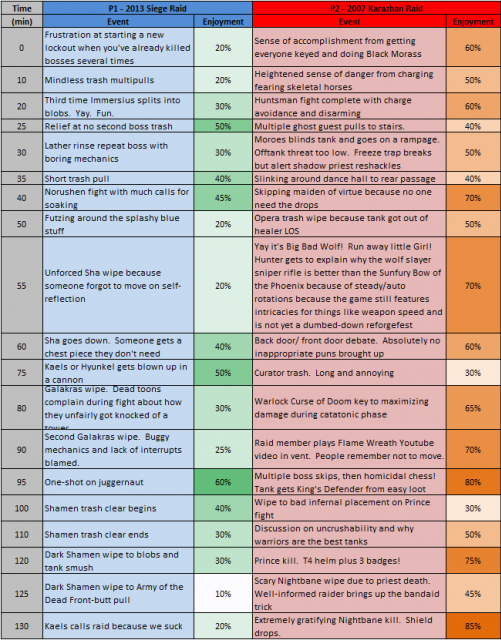 By plotting E(t) for both P1 and P2, we obtain: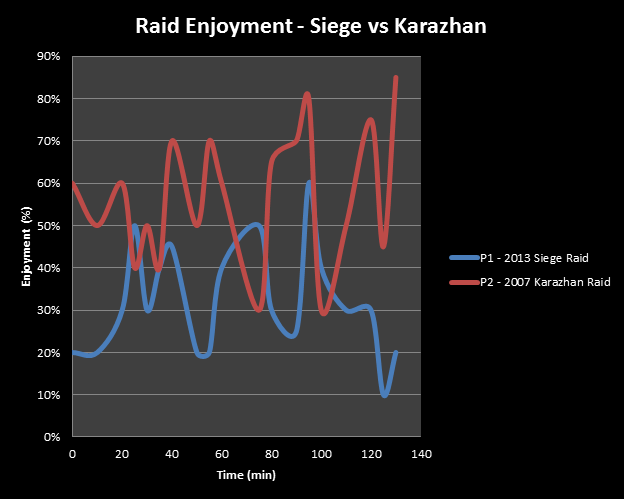 And the resulting Epsilon differential:
Microsoft Excel's features for evaluating integrals are craptacular, however we can see that the net algebraic area is definitely positive, therefore Kara >> Siege. Q.E.D.