The basic question for today is:

Do you have a favorite candy bar? If yes, what is it?
But first, I somehow feel compelled to do a short history of the candy bar.
Candy probably came to what would become the United States with the first invaders from Europe. However, the idea of the candy bar, and more specifically the chocolate candy bar seems to have originated here. Since chocolate was first used in the Americas, it seems only fitting that the chocolate candy bar also has its origins here.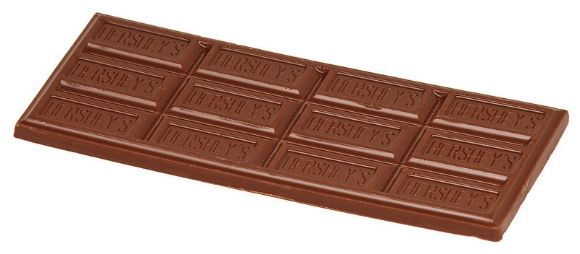 The first candy bar seem to have emerged in 1894 when a confectioner in Lancaster, Pennsylvania named Milton Hershey put together a mixture of sugar, cocoa, chocolate, and milk. The result, of course, was Hershey's Milk Chocolate Bar, usually called the Hershey Bar. Hershey's Milk Chocolate Bar with Almonds was introduced in 1908.
Two years after the birth of the Hershey Bar, Leonard Hirschfield created the Tootsie Roll. Named after his daughter, the Tootsie Roll could be carried in a pocket or purse without creating a mess. Like the Hershey Bar, it quickly became a popular treat. The Tootsie Roll was the first individually wrapped penny candy.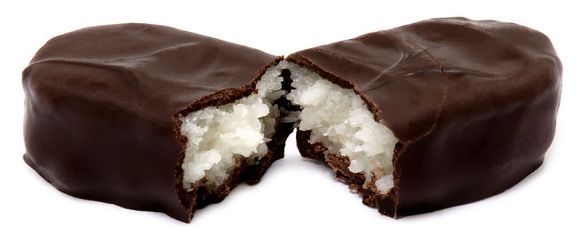 In Connecticut, Peter Paul Halijian created a bar of bittersweet chocolate and coconut in 1921. He called this new product Mounds. Then, in 1947, he created the Almond Joy. In 1978 the Peter Paul Company merged with Cadbury. Hershey Foods purchased the company's U.S. operations in 1988.

As Halijian was creating Mounds, another candy maker, Otto Schnering, came up with the idea for a fudge, peanut, caramel, and chocolate bar which the Curtis Candy Company marketed under the name Baby Ruth. While it is true that Babe Ruth was a popular sports figure, the name of the new product was politically inspired: it was named in honor of President Grover Cleveland's daughter. In 1923, Schnering created the Butterfinger bar.
A Minnesota confectioner, Franklin Mars, created three candy bars: Milky Way, Snickers, and 3 Musketeers. The Milky War was inspired by the malted milk shake. During World War II, Mars came up with an idea for a candy which would provide soldiers with a quick energy fix without gumming up their trigger fingers. The new product was M & M's.
Okay, that's it for the history lecture. Do you have a favorite candy bar? It's okay to talk about guilty pleasures here.
As usual, feel free to change the topic, rant about political stuff. Finally, what's for dinner?
This is an open thread.