You're never too young to learn how to Critically Think.
I truly believe Richard Dawkins is one of the most interesting people alive today. We should all celebrate his birth and the life path, circumstance had bestowed upon him that taught and intensified his ability to Critically Think. I was sent this website by a friend and would like to share it with those who happen to come across my site. Hoping you will enjoy it as much as I did. thinkingblue
Part 1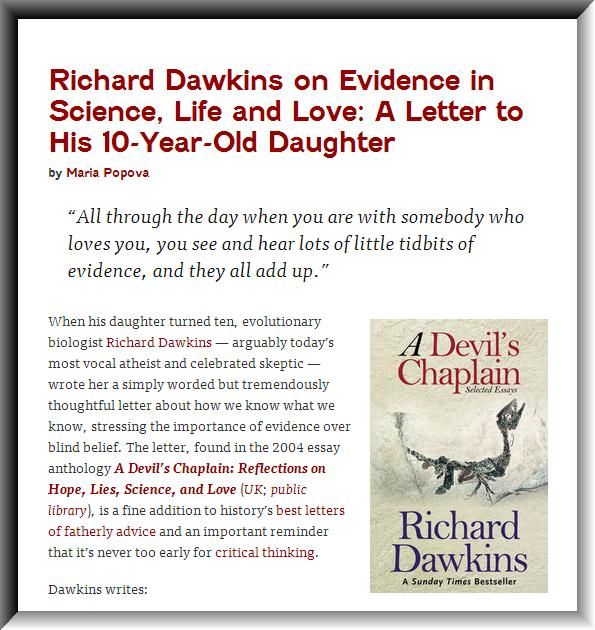 Part 2


Part 3


Part 4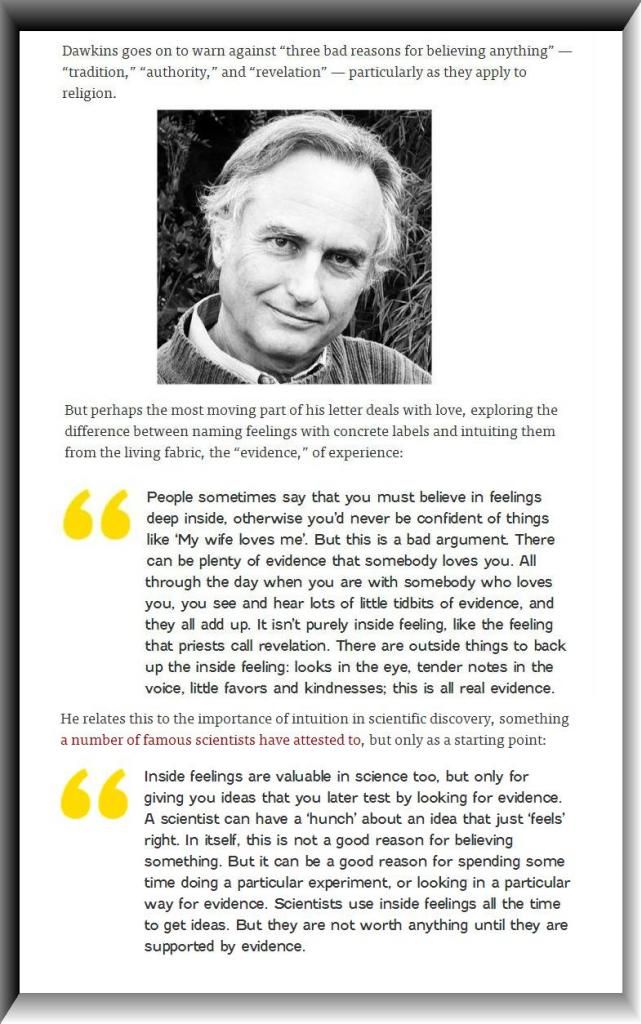 Part 5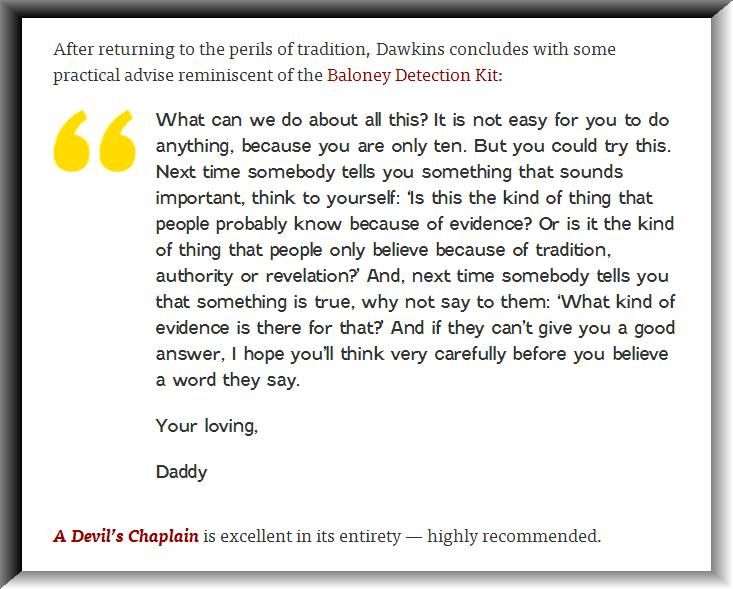 Click Here For Article: http://www.brainpickings.org/...
Six Vintage Inspired Animations on Critical Thinking
Baloney Detection Kit
A Devil's Chaplain: Reflections on Hope, Lies, Science, and Love