When I was in school we saw a film I always enjoyed and remembered. It was called Little Big Man, starring Dustin Hoffman, among others, unimaginably young in 1970, when the film came out. Dustin Hoffman played a young boy who, with his sister, was captured by Indians when their village was raided. His sister escaped, but he was raised by the Indians. Some time later, he was under attack with his Indian 'family,' and he escaped death by reverting to his white background, using terms of appeal no Indian would know or use.
More below! But, first, a word from our sponsor ...
Top Comments recognizes the previous day's Top Mojo and strives to promote each day's outstanding comments through nominations made by Kossacks like you. Please send comments (before 9:30pm ET) by email to topcomments@gmail.com or by our KosMail message board. Just click on the Spinning Top to make a submission. Look for the Spinning Top to pop up in diaries around Daily Kos.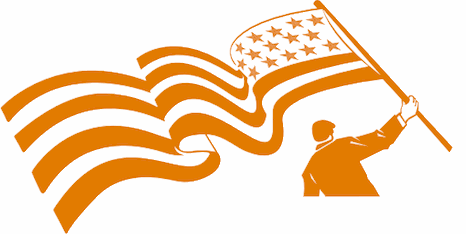 Make sure that you include the direct link to the comment (the URL), which is available by clicking on that comment's date/time. Please let us know your Daily Kos user name if you use email so we can credit you properly. If you send a writeup with the link, we can include that as well. The diarist reserves the right to edit all content.
Please come in. You're invited to make yourself at home! Join us beneath the fleur de kos...
He encountered a recurring series of individuals as he aged, with a variety of experiences. One of the people he encountered with General George Armstrong Custer, who believed he could identify a man's profession at a glance. He called Little Big Man (Hoffman's Indian name) a 'muleskinner.' (Which, of course, he wasn't.)
In a subsequent encounter, Little Big Man was working as a scout, and he had a famous conversation (in the context of the movie, only, of course), in which he told General Custer to 'go down there' to fight the Indians in that last, fateful encounter.

You go down there, General, if you've got the nerve.
Custer, who believed Little Big Man to be the perfect 'reverse barometer,' decided there was no significant risk in going down there to fight, saying, triumphantly:
You want me to think you don't want me to go down there but the subtle truth is you really don't want me to go down there!
Here is the clip from the movie.
On October 18, Ed Gillespie wrote an op-ed for the Washington Post in which he counseled Republicans to 'look to the states' for political salvation. It reminded me of many of the opinion pieces we saw so often after Obama thumped Romney so decisively in November. What can they do to 'turn things around' and get them going back as they want them to go. You know, back in a homophobic, war on women, war on workers, war on blacks, war on Hispanics, war on voters, war on the elderly kind of way.
Gillespie, former Bush advisor, former RNC chair, counsels talking benefits rather than process, with positive rhetoric rather than negative. Here are a couple of excerpts.

House and Senate Republicans are nearly always in the position of talking about what they're against — what they want to block or repeal or defund. Those are process arguments. And they tend to be negative.
And ...
Congressional Republicans are absolutely right to oppose President Obama's harmful policies. But they'd be better off if they spent less time talking about process and more time speaking in positive and tangible terms about what they support and how they'll help — as state Republican leaders do.
As an example, Gillespie offers (of ALL people!), Scott Walker! Who is quoted in the op-ed as follows:
We talk in terms that are more relevant. Give you a good example: sequesters. Most people, that goes right over their head. Debt ceilings, fiscal cliffs. We talk about making our kids' schools better. We talk about balancing our budgets so we can live within our means. We talk about helping our neighbor get a job again.
Of course, Scott Walker isn't interested in making public schools better. When he says 'our kids' schools,' he means that in a far more limited sense, as conservatives understand. THEIR kids, often as not in private schools. Balancing their budgets is not so hard, with the income they pull in. They don't have deficits based on revenue shortage, the way just about all levels of government do now. And THEIR 'neighbors' already live in elite neighborhoods, networked with the 'in' crowd. They care very little for our citizens who do not live where they do (ie. NOTneighbors), who do not have the education, the resources, the health care, the opportunities. And they believe very strongly that that is how God intends it to be (since, of course, otherwise, it wouldn't be like that, and they wouldn't be like that, and they wouldn't LOOK different, or think different, or believe different ...).
Gillespie believes if Republicans manage their rhetoric properly, the golden days of Republican dominion will return. A discrepancy between what they say and what they do won't matter, as they will get the votes they need, the power they crave.
Or, he will say something like ...

At the national level, instead of leading with defunding or repealing Obama­care, Republicans should put the emphasis on how they want to protect people with preexisting conditions, hold down premiums and let people truly keep the health insurance they have if they like it.
Nice straw man, Ed. People already CAN keep the health insurance they have if they like it. Right, Republicans want to 'protect' people with preexisting conditions. Like they have for decades now. They don't want to INSURE them, unless they are willing to pay exorbitant rates, and accept being cancelled the moment they have a claim. But they're FOR 'protecting them.' Sounds good. Has no SOUL.
The sequester, the shutdown, they show more clearly than anything that the 'changes' Republicans have talked about since the election, the changes YOU talk about, Ed, are rhetoric ONLY. Lip service. Efforts to distract the American people from seeing the true, hideous, hateful nature of the Republican party. From seeing where its heart (using the term loosely) really is. Which is with the wealthy. With the privileged, the entitled, the advantaged. To protect that advantage, to hold down attacks on their profits, to sustain THOSE preexisting conditions.
The scales are falling from the eyes of our people.
'You go down there, Ed.' With your conservative, selfish minions. But, ever more, you won't find helpless women and children and minorities before you. You'll find empowered, enlightened citizens, willing to represent their interests, to respect the equality of all, to fight for justice and fair play for all. The time of your hollow, brittle, hypocritical rhetoric is passing. Your Little Bighorn is coming. And I'm glad. As are tens of millions of my fellow citizens, who are learning to look at what you do more closely than at what you SAY. It is to your everlasting discredit that those two things do not agree.
Good riddance.
On to tonight's comments!

From Puddytat:


A lot of folks were likely upset by the pandering 60 Minutes interview of Dick Cheney that didn't ask how a 71 year old in terrible health jumped the transplant list to get a new heart, but Ralphdog made me laugh a bit with this comment, while also getting sneck in the process.
From enhydra lutris:


In dkmich's diary about tweeting diaries, kos himself provides the set-up here and grubber hammers it out of the park thusly.

Further along in dkmich's tweetdiary dkos-needs-to-keep-up-with-the-group Deep Texan opines thus.
From Ninepatch:


In this morning's Cheers & Jeers BiPM's poll asked about where terrorists should be tried. global citizen makes a good point about locales. zedmont rings a cautionary note about Ted Cruz well worth remembering.
From BeninSC:


Flagged by chaunceydevega, this comment by gchaucer2 illuminates the visceral nature of violence. Powerful. From one of our best commenters. (IMHO).

Flagged by joe shikspack, this comment by Knucklehead is effectively a gift to our gifted rserven.

Flagged by RoIN and high uintas, this comment by AnnetteK links a powerful video!
Top Pictures, courtesy of
jotter
!
Top Mojo, courtesy of
mik
!
1) Think of the U.S. media as the mouthpiece of by Ray Pensador — 189
2) Dick Durbin seems to have forgotten by joanneleon — 179
3) Journalistic "objectivity" is pro-GOP. by FogCityJohn — 127
4) This is pretty evident... by kharma — 107
5) YES!!!!!!!!! by MsGrin — 102
6) Sheesh by ddn — 100
7) What's bizarre about that by The Gay Blade — 98
8) Now is the time to attack. by zenbassoon — 94
9) The "Club for Growth" by Pragmatus — 87
10) I used to be a Sunday morning news show by Phoebe Loosinhouse — 85
11) Protecting Social Security means PAYING IT by greenbell — 82
12) And there you have the difference: by musiclady — 78
13) FYI... by Trix — 76
14) Thank you! by Dallasdoc — 76
15) You cannot trust governing by ArcticStones — 76
16) Baby Boom will blow away Democrats by greenbell — 72
17) This comment deserves to be framed! by bobswern — 71
18) George Will, Peggy Noonan, Cokie Roberts by Phoebe Loosinhouse — 70
19) There IS a footnote by Kysen — 67
20) What a pleasant surprise. by blueoregon — 66
21) Rubbish by joanneleon — 65
22) They can't even stand the Revised Standard Version by rbird — 64
23) {{{{{{{{{{{DarkSyde}}}}}}​}}}}}} by earicicle — 63
24) Without an accurate understanding of the problem by ukit — 60
25) Trick or Treat? by JekyllnHyde — 59
26) OhHai Whoknu! Hee, Hee, Hee, Hee, Haw, Snort... by leonard145b — 59
27) its especially by LieparDestin — 59
28) Obamacare for cats now! by dadadata — 57
29) Loved this hit on Benghazi by emorej a Hong Kong — 57
30) Banks want that SS trust fund by TJ — 57
31) sigh. You're correct, of course by Youffraita — 57