Incarcerating young people is proving to be hugely profitable for some. Business expansions are planned, architectural blueprints for mansions are prepared, astronomical profits are projected and sold to prospective investors, all on the expectations that somebody's son or daughter will be going to prison.
At the heart of this trading in broken dreams and human misery is the unlikely named, Youth Services International. Sick irony, right? This company runs juvenile detention centers in some 16 states including Florida.
For more than a decade, James F. Slattery, focussed largely on incarcerating adults and undocumented immigrants through his for-profit prison business. In 2005, he sold off the adult division and shifted entirely into the juvenile market.
http://projects.huffingtonpost.com/...
Gee, I wonder why he made the switch? It couldn't have anything to do with the fact that there are some 70,000 children who have been committed to some form of institutionalization, sometimes by overzealous corrupt judges, could it? Of that number, 40% are being in held in private prisons.
The HuffPo (to their credit) recently did an investigative piece on this company and what they found was neglect, abuse, allegations of sexual assaults and bribing of public officials.
The private prison industry has long fueled its growth on the proposition that it is a boon to taxpayers, delivering better outcomes at lower costs than state facilities. But significant evidence undermines that argument: the tendency of young people to return to crime once they get out, for example, and long-term contracts that can leave states obligated to fill prison beds. The harsh conditions confronting youth inside YSI's facilities, moreover, show the serious problems that can arise when government hands over social services to private contractors and essentially walks away.
Florida's permissive oversight has allowed Youth Services International to essentially game the system since entering the state more than a decade ago. Despite contractual requirements that the company report serious incidents at its facilities, YSI routinely fails to document problems, sanitizes those reports it does submit and pressures inmates to withhold evidence of mistreatment, according to interviews with 14 former YSI employees.
Documents supporting HuffPo's exposé can be found
here.
Dream Defender's mission: Putting an end to the school-to-prison pipeline
What is the School-to-Prison Pipeline?
• The school-to-prison pipeline is the system of harsh discipline policies, as well as the increased presence of police in schools,
that push young people out of the classroom and into the criminal justice system. These practices include out-of-school
suspensions, expulsions and school-based arrests, even for minor infractions like being late or violating a dress code.
• These failing zero-tolerance policies lead to high dropout rates, lower academic achievement, and too many kids pushed onto
a pathway to prison. The effects of school arrests can be severe and long-lasting, following young people when applying for
college or a job.
• There is no evidence that extreme school discipline makes schools safer or improves student behavior. On the contrary,
research suggests that the overuse of suspensions and expulsions actually increases the likelihood of later criminal
misconduct.
~~~~~~~
How You Can Help Support the Dream Defenders




---




Facebook and Twitter: Click the links at the top of the diary to "Like" us on your Facebook page. Use hashtags #TakeoverFlorida and #kt2 (Kossacks Tweet Too) on Twitter.
Diaries: Please recommend, tip, and comment in our diaries. Volunteer to write diaries for our group and republish to your Daily Kos groups.

Please consider making a donation to the Dream Defenders. Thanks for your support.
Support the Dream Defenders - A Daily Kos Group
---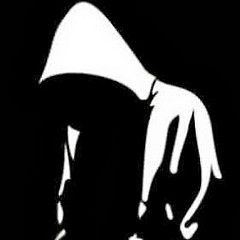 The Dream Defenders are fighting for justice in Florida. Their mission is to enact Trayvon's Law in Florida, which would repeal the Stand Your Ground law, ban racial profiling, and end the school-to-prison pipeline.
Support the Dream Defenders is a Daily Kos community. We promote and support the Dream Defenders, online and offline.
How To Join Us: Send us a kosmail.
How to Follow Us: Go to our diaries page and click the ♥ or the word Follow. If you are a Kossack, when you Follow a person or group, their diaries will appear in your Stream. As an example, here is the Stream of one of our most respected members. Note: Joining and Following are completely separate functions in DK4.
How to Find Our Diaries: We publish on Friday evenings at 7:00 pm EDT and 4:00 pm PDT. Here's where you can find our next group diary and all diaries published and republished by our group.
How to Find Our Groupmail Inbox: DK4 groupmail inboxes are notoriously difficult to find, because we receive no "You have mail" signal. If you have Editor status, and you want to participate, please bookmark our group kosmail inbox, and check it as frequently as you want to participate. That page does not refresh itself, either.
Floridians: We welcome your reports, pictures, and promotion of your feet-on-the-ground protests and organizing in support of the Dream Defenders. Please use our comments and/or group kosmail to confidentially locate nearby Floridians who support the Dream Defenders and build networks. If you have never written a diary, we will help you. Ask us anything.
Support the Dream Defenders is a community of Kossacks. We are an action group dedicated to supporting the passage of Trayvon's Law in Florida. Each of us is opposed to the Stand Your Ground law in Florida. We do not need to debate the merits of SYG laws or 2nd Amendment issues in our action diaries. If you want to argue, go start your own DK group and/or go write your own diary.