Interrogatories
If you were invited to a really fancy dinner party, would you know which fork/knife/spoon/glass etc. to use, and when? If so, would you be able to engage in sparkling conversation at the same time?
What is the most recent book you finished. Was it good?
Where was your family (parents, grandparents…) during the Great Depression? How did they make ends meet?
Are you a fan of boxing? Have you ever boxed?
The Twitter Emitter
Suzanne Somers from that old show "Three's Company" wrote an anti-Obamacare op-ed for the Wall Street Journal:
Suzanne Somers now leads in early Iowa 2016 caucus polls http://t.co/...

— daveweigel (@daveweigel) October 28, 2013
After Suzanne Somers take on Obamacare in the Wall Street Journal, I can't wait to hear Anson Williams's take on immigration.

— Crutnacker (@Crutnacker) October 28, 2013
Waiting for the rebuttal from Cheryl Ladd.

— Chris Dashiell (@cdashiell) October 28, 2013
Good to see Suzanne Somers still playing Crissy Snow 35 years later.

— Crutnacker (@Crutnacker) October 28, 2013
I can't wait for WSJ's new economics blog written by Tony Danza.

— T. (@TPPratt) October 29, 2013
Oh, shit, Chrissy doesn't like Obamacare? Well, never mind, then.

— Bearded Tombstoner (@beardedstoner) October 29, 2013
Not sure which is worse: Rand Paul copying his Liberty University speech from the 'GATTACA' Wikipedia entry or Herman Cain quoting Pokemon.

— Jason Febery (@JasonFebery) October 29, 2013
REMINDER: Before Obamacare insurance companies could only drop you if they had a good reason like they wanted to or you had cancer.

— HELL-OL GOP (@LOLGOP) October 29, 2013
If your doctor's office cared about your well being they wouldn't have copies of Us Magazine in the waiting room.

— John Fugelsang (@JohnFugelsang) October 29, 2013
Lindsey Graham: "I'm gonna block every appointment until I get new hearings on Benghazi, or until I'm no longer facing a primary challenge."

— Top Conservative Cat (@TeaPartyCat) October 28, 2013
Ken Cuccinelli's whole life is the Seinfeld episode where they try not to masturbate.

— HELL-OL GOP (@LOLGOP) October 28, 2013
On This Day
In 1929, Black Tuesday, the day that is considered to be the beginning of the Great Depression, occurred when the New York Stock Exchange crashed.
In 1960, a young fighter named Cassius Clay won his first professional fight. He later changed his name to Muhammed Ali.
In 1998, pioneering astronaut John Glenn went back into space one last time on Space Shuttle Discovery.
In 2008, Delta Airlines and Northwest Airlines merged, becoming the world's largest airline with the world's worst service.
In 2012, Hurricane Sandy struck the East Coast, wreaking havoc on coastal properties and infrastructure; causing $7 billion in damages and killing 148 (not to mention 138 killed indirectly).
Born on This Day
1504 – Shin Saimdang, Korean painter and poet (d. 1551)
1652 - Jan Wyck, Dutch Baroque painter (d. 1700)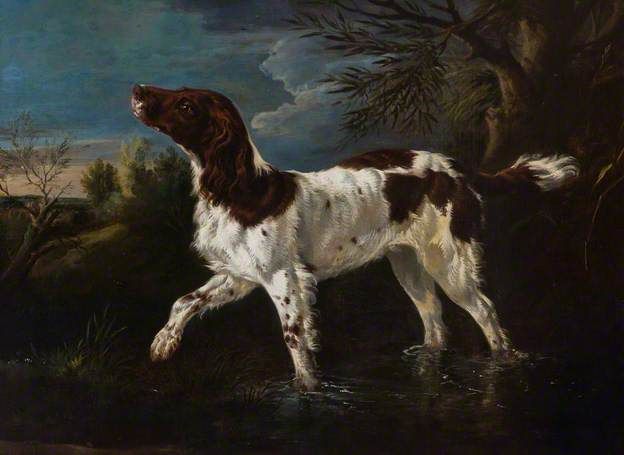 1659 - Thomas van der Wilt, Dutch portrait painter (d. 1733)
1842 - Thomas Jacques Somerscales, British marine painter (d. 1927)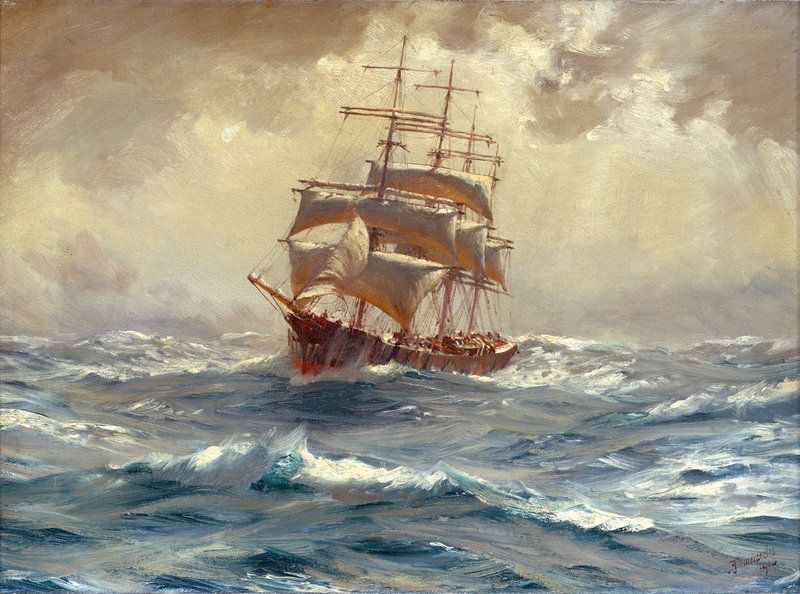 1854 - Gaston la Touche, French painter and printmaker (d. 1913)
1855 - Hugo Schnars-Alquist, German marine painter (d. 1939)
1861 – Andrei Ryabushkin, Russian painter (d. 1904)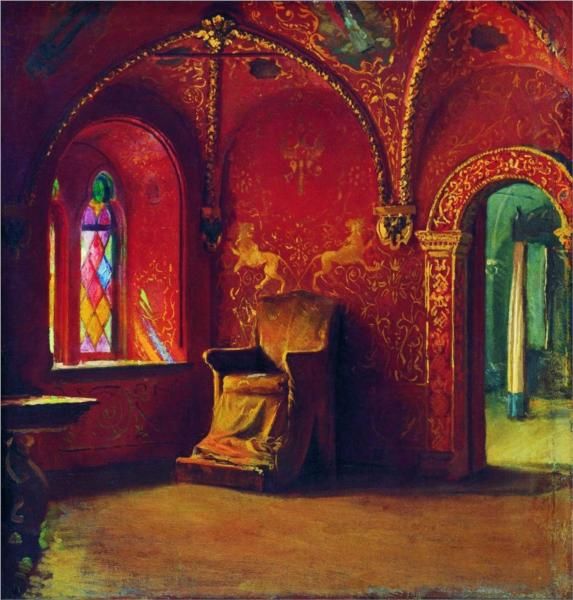 1891 – Fanny Brice, American actress and singer (d. 1951)
1899 – Akim Tamiroff, Russian actor (d. 1972)
1907 – Edwige Feuillère, French actress (d. 1998)
1912 - Bruno Cassinari, Italian painter and sculptor (d. 1992)
1925 – Dominick Dunne, American author (d. 2009)
1925 – Zoot Sims, American saxophonist and composer (d. 1985)
1925 - Geraldine Brooks, American actress (d. 1977)
1929 - André Brasilier, French painter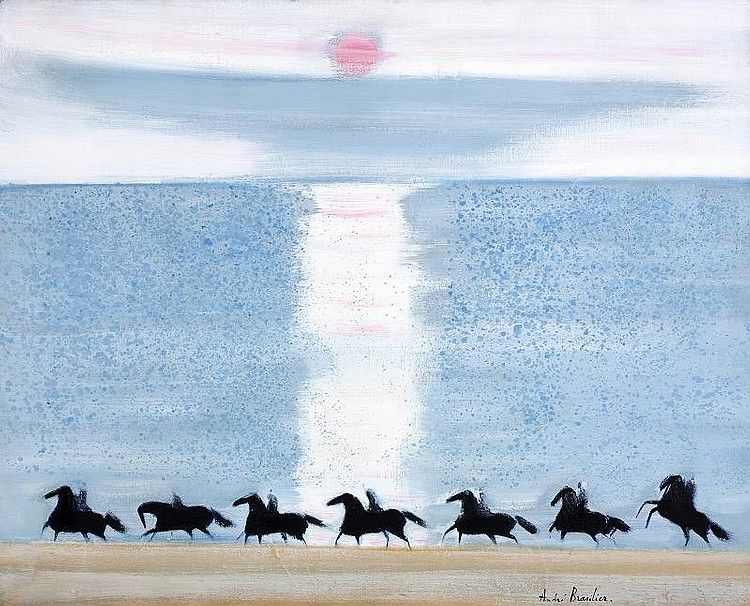 1944 – Denny Laine, English singer-songwriter and guitarist (Moody Blues, Ginger Baker's Air Force, and Wings)
1946 – Peter Green, English singer-songwriter and guitarist (Fleetwood Mac, Peter Green Splinter Group, and John Mayall & the Bluesbreakers)
1947 – Richard Dreyfuss, American actor
1948 – Kate Jackson, American actress, director, and producer (See Tipple Jar)
1949 – David Paton, Scottish guitarist (Pilot, The Alan Parsons Project, Bay City Rollers, and Camel)
1949 – James Williamson, American guitarist, songwriter, and producer (The Stooges)
1955 – Kevin DuBrow, American singer-songwriter (Quiet Riot) (d. 2007)
1955 – Roger O'Donnell, English keyboard player (The Cure and Thompson Twins)
1957 – Dan Castellaneta, American actor
1961 – Randy Jackson, American singer-songwriter and dancer (The Jackson 5)
1962 – Einar Örn Benediktsson, Icelandic singer, trumpet player and politician (The Sugarcubes, Purrkur Pillnikk, and KUKL)
1967 – Rufus Sewell, English actor
1971 – Winona Ryder, American actress
Died on This Day
1618 - Sir Walter Raleigh, stupid git (b. 1552)
1804 - George Morland, English painter (b. 1763)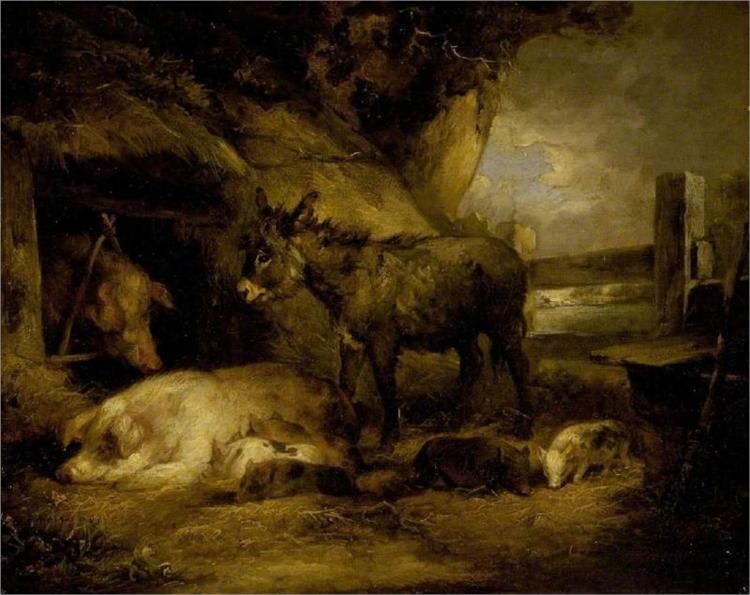 1877 – Nathan Bedford Forrest, American general (b. 1821)
1901 – Leon Czolgosz, American assassin of William McKinley (b. 1873)
1933 - George Benjamin Luks, U.S. Ashcan School painter (b. 1867)
1934 - Lou Tellegen, Dutch-born silent film and stage actor (b. 1881)
1957 – Louis B. Mayer, Russian-American film producer (b. 1885)
1958 – Zoë Akins, American playwright (b. 1886)
1963 – Adolphe Menjou, American actor (b. 1890)
1971 – Duane Allman, American singer-songwriter and guitarist (The Allman Brothers Band) (b. 1946)
1976 - Konstantin Vasilyev, Russian painter (b. 1942)
1987 – Woody Herman, American singer, musician, and bandleader (b. 1913)
1997 – Anton LaVey, American founder of the Church of Satan (b. 1930)
2011 – Jimmy Savile, English radio and television host (b. 1926)
2012 – Letitia Baldrige, American etiquette expert and secretary (b. 1926)
Today is
Internet Day
National Cat Day
World Psoriasis Day
Hermit Day
National Oatmeal Day