Halloween may be over, but damnit, I'm going to write a Halloween diary. I was going to write a more general diary surveying some of my favorite cult horror films, but something made me change course. That something was when I visited this recent diary, part of cmcolin's series on Halloween horror movies. This particular diary, the twenty-third in the series, profiles The Blair Witch Project, and as I would have predicted, it drew out some strong feelings. From my own experience with other horror fans, there isn't much of a mushy middle when it comes to this film. There are many--like myself (I'll state my position upfront)--who love it. And there are many who hate it. I made my boyfriend sit through it, and he told me it was one of the stupidest movies he's ever seen, and I know many who share his opinion.
Of course, what it boils down to is taste. What is terrifying to some may not be terrifying to others, and with all the sub-genres in horror, the "found-footage" films just aren't some people's bag. And, just as I'm not particularly scared by Gothic haunted house movies, the idea of being hunted by an unseen entity in the woods (which, having grown up on the edge of a forest, is utterly horrifying to me) might not be somebody else's cup of tea. That's fine.
I do, however, think the film is worthy of some respect, because like it or not, it was a revolutionary horror film in multiple ways. Furthermore, the found-footage films (such as the Paranormal Activity franchise) that have rocked the box office in recent years have much to owe to Eduardo Sanchez and Daniel Myrick for throwing horror film convention out the window with The Blair Witch Project. Granted, the film was not the first in the found-footage sub-genre, but it was indisputably the most successful (and, indeed, one of the most successful independent films of all time), and it took the horror genre in a different direction by inspiring other filmmakers to follow in its lead.
Follow me below the chopped-off fingers wrapped in twigs, but first, the trailer (which, inexplicably, has Swedish subtitles)...

Top Comments recognizes the previous day's Top Mojo and strives to promote each day's outstanding comments through nominations made by Kossacks like you. Please send comments (before 9:30pm ET) by email to topcomments@gmail.com or by our KosMail message board. Just click on the Spinning Top™ to make a submission. Look for the Spinning Top™ to pop up in diaries posts around Daily Kos.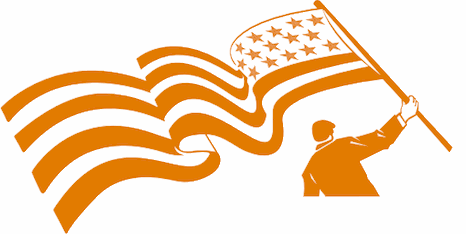 Make sure that you include the direct link to the comment (the URL), which is available by clicking on that comment's date/time. Please let us know your Daily Kos user name if you use email so we can credit you properly. If you send a writeup with the link, we can include that as well. The diarist poster reserves the right to edit all content.
Please come in. You're invited to make yourself at home! Join us beneath the doodle...
The plot of The Blair Witch Project is simple enough. Three college students--Heather Donahue, Josh Leonard, and Mike Williams (the real names of the actors and the character names)--venture into the woods surrounding Burkittsville, Maryland, to shoot a documentary for Heather's film class on the legendary "Blair Witch" that supposedly haunts the forest. The legend is not real, however--instead, it is part of a rather elaborate mythology constructed by directors Sanchez and Myrick. That mythology is laid out by the film's website in the form of a timeline:

February 1785--Several children accuse Elly Kedward of luring them into her home to draw blood from them. Kedward is found guilty of witchcraft, banished from the village during a particularly harsh winter and presumed dead.

November 1786--By midwinter all of Kedward's accusers along with half of the town's children vanish. Fearing a curse, the townspeople flee Blair and vow never to utter Elly Kedward's name again.

November 1809--The Blair Witch Cult is published. This rare book, commonly considered fiction, tells of an entire town cursed by an outcast witch.

1824--Burkittsville is founded on the Blair site.

August 1825--Eleven witnesses testify to seeing a pale woman's hand reach up and pull ten-year-old Eileen Treacle into Tappy East Creek. Her body is never recovered, and for thirteen days after the drowning the creek is clogged with oily bundles of sticks.

March 1886--Eight-year-old Robin Weaver is reported missing and search parties are dispatched. Although Weaver returns, one of the search parties does not. Their bodies are found weeks later at Coffin Rock tied together at the arms and legs and completely disemboweled.

November 1940-May 1941--Starting with Emily Hollands, a total of seven children are abducted from the area surrounding Burkittsville, Maryland.

May 25, 1941--An old hermit named Rustin Parr walks into a local market and tells the people there that he is "finally finished." After Police hike for four hours to his secluded house in the woods, they find the bodies of seven missing children in the cellar. Each child has been ritualistically murdered and disemboweled. Parr admits to everything in detail, telling authorities that he did it for "an old woman ghost" who occupied the woods near his house. He is quickly convicted and hanged.
If you're particularly observant, you might notice that the name of the Blair Witch, Elly Kedward, is an anagram for Edward Kelly, the sixteenth-century mystic. Similarly, "Rustin Parr" is derived from Rasputin.
Anyway, after interviewing the townspeople of Burkittsville about the legend, the college students hike into the woods to shoot footage. However, they soon become lost. After wandering around in circles, they are forced to make camp each night, and they slowly lose their sanity. They hear noises during the night ranging from crackling in the distance to children's laughter. Josh comes up missing one night, and Heather finds one of his fingers left outside the tent, wrapped in a bundle of twigs. Heather and Mike continue to lose their minds and walk in circles, until they finally stumble upon an abandoned house. The film ends with a shot of Mike standing in the corner of the house's basement, just as Parr supposedly made his child victims do, leaving the ending up to interpretation.
The Blair Witch Project broke the standard conventions of horror film in a number of ways. First, the entire film was shot by Heather, who had only learned how to operate her hand cam in a two-day crash course right before filming began (which led to many viewers getting motion sickness during the theatrical release). There was no script--the dialogue was based on a 68-page outline, but it was entirely improvised, making the events transpiring on camera seem all the more real. Another reason the film seemed so real was that much of the acting was not entirely acting. The directors based their method of filmmaking on military training that involves a trainee being hunted in the woods by "enemy soldiers" for a few days. Similarly, Sanchez and Myrick dropped the actors into the middle of Seneca Creek State Park in Montgomery County, Maryland, and deprived them of food, moving them through the woods during the day and harassing them at night. Many of the reactions to the noises in the woods were real reactions. Add to all of this that the actors had no idea that many of the "townspeople" they interviewed were paid actors (one of them, in fact, is the father of a film professor I had in college), and they went into the woods believing the mythology. A rather cruel way to direct a horror movie, but it paid off with 19 hours of footage, which was edited down to 90 minutes containing some of the best acting the horror genre has seen.
Indeed, the directors' method yielded such horrifying scenes as this one, in which Heather and Mike are scared out of their tents and made to run through the woods:

And then there is this iconic scene, familiar even to many who haven't seen the film:

It was even hilariously spoofed in the original Scary Movie, back when the franchise was actually funny:

The Blair Witch Project, as I mentioned, was not the first found-footage film. However, it was the first truly successful found-footage film. It was successful, in large part, because of the incredible Internet marketing that went into building up public anticipation. Even the actors' IMDB pages were changed to read that they were presumed deceased, leading many to believe the film portrayed actual events. The Internet marketing was nothing short of groundbreaking, marking the first time a film was marketed almost entirely online. The directors started out simply hoping the movie would make it on TV, but instead it was picked up by Artisan and received a theatrical release in 1999. Initially shot on a shoestring budget of $35,000, the film grossed over $248 million, making it one of the most successful independent film ventures in film history. An attempt at a sequel was made with Book of Shadows: Blair Witch 2, but it was a rather miserable failure, and no attempt has been made to advance the franchise since. Probably for the better.
Love The Blair Witch Project or hate it, the film was nothing short of revolutionary in 1999. It shook up the horror genre and paved the way for the found-footage films we know (and some of us love) today: the Paranormal Activity franchise, Cloverfield, The Fourth Kind, and Grave Encounters, among others. Meanwhile, while many laugh it off, it is still delivering all-too-real scares to many viewers, your diarist included. There's a reason I sleep with a light on after my Halloween ritual of watching The Blair Witch Project every year. Whether or not The Blair Witch Project is scary is a matter of taste, but I will continue to argue that it is an important film at least worthy of some respect for both its success and its broader impact on the horror genre.
TOP COMMENTS
November 1, 2013
Thanks to tonight's Top Comments contributors! Let us hear from YOU
when you find that proficient comment.
From LinSea:

For eloquent, elegant truth, check out this comment by Horace Boothroyd III.
TOP PHOTOS
October 31, 2013
Enjoy jotter's wonderful PictureQuilt™ below. Just click on the picture and it will magically take you to the comment that features that photo. Have fun, Kossacks!