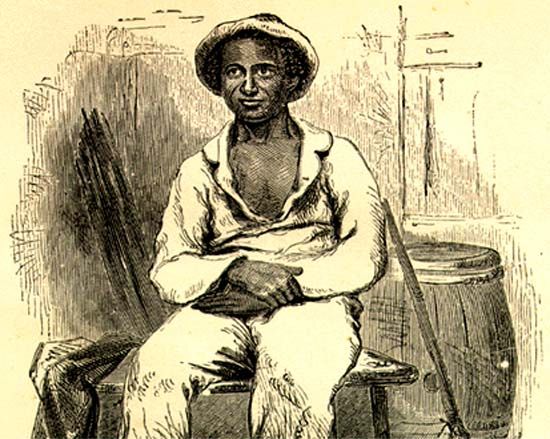 Solomon Northup
Slavery: the ties that bind us to history
Commentary by Black Kos Editor Denise Oliver Velez
With all the movie talk centering around the film 12 Years a Slave, the plot, the cast, the director, critical reviews and audience responses, it is important that we don't forget that this film is taken from real life...our history and yet, bound to our present.
Solomon Northup's tale is one of many narratives of the era of enslavement, and its aftermath.
I haven't seen this film yet, years ago I saw the version directed by Gordon Parks, "Solomon Northup's Odyssey, reissued as Half Slave, Half Free" and read Northup's published narrative many years before then, several times.
Given my own interests in genealogy and history, reading his harrowing tale, and about his eventual escape, even though his fate in later years is buried in mystery, I thought about his wife, his children and his descendants.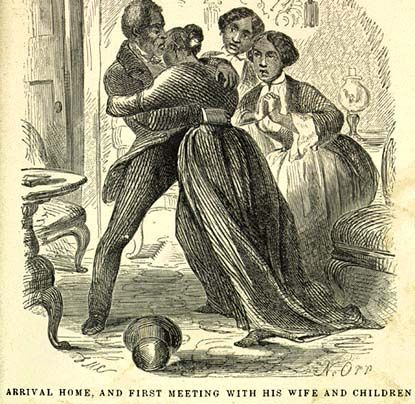 It is good to see those who came after him gather in his name as a living legacy.
Descendants gather from across the country for 15th annual Solomon Northup Day

SARATOGA SPRINGS -- The 12 years that Solomon Northup was a slave did not only affect the rest of his life.

Saturday at Skidmore College, more than 40 of his descendants traveled from all over the country to celebrate the 15th annual Solomon Northup Day, and many shared how he has impacted their lives.

"It's like finding a missing piece of your life's puzzle," said Clayton Jamie Adams of Pittsburgh, the great-great-great-grandson of Solomon Northup on his mother's side.
He said growing up he didn't know about his legacy. In college, he remembers reading about Northup in a class on black literature, but even then was unaware of his connection to him.

It wasn't until talking to his grandmother, Victoria Northup, that he discovered that branch of his roots and "discovered the beautiful family history you can't put on paper."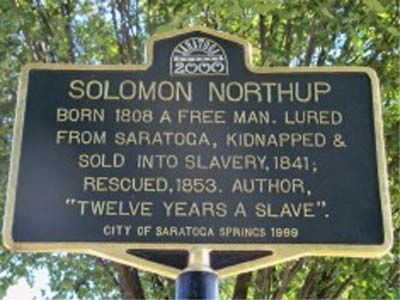 Solomon Northup Day
Through the efforts of Canadian, Samuel Bass, both black and white citizens of Saratoga, Hudson Falls (Sandy Hill) and Louisiana were instrumental in restoring his freedom in 1853. A literate man, Mr. Northup published his autobiography, entitled Twelve Years a Slave, in 1853(still in print and widely read).

Although Mr. Northup sought to bring his captors to trial, they were never prosecuted and he mysteriously disappeared. To date, his burial site has not been identified and it is not known whether or not he was killed, re-captured, or died of natural causes.

In 1999, in recognition of his life's work, his ordeal and that of other African-Americans, native Saratogian, Renee Moore, founded "Solomon Northup Day – A Celebration of Freedom". This historical and educational community event received recognition by the Library of Congress Bicentennial Local Legacies Project in 2000.
Former U.S. poet laureate
Rita Dove wrote
in her poem "The Abduction," about "Solomon Northrup / from Saratoga Springs, free papers in my pocket, violin / under arm, my new friends Brown and Hamilton by my side" who, participating with his "friends" in a carnival act, "woke and found [himself] alone, in darkness and in chains."
Those chains of enslavement shaped the United States as a nation. Many of us are direct descendents of those held in bondage. Others among us descend from those who were enslavers, or who profited from the triangle trade. Still others among us descend from fighters for abolition, or have ancestors who fought for the Union and the Confederacy. Later immigrants to the U.S. have moved into cities like New York, built with slave labor.

The very name "Wall Street" is born of slavery, with enslaved Africans building a wall in 1653 to protect Dutch settlers from Indian raids. This walkway and wooden fence, made up of pointed logs and running river to river, later was known as Wall Street, the home of world finance. Enslaved and free Africans were largely responsible for the construction of the early city, first by clearing land, then by building a fort, mills, bridges, stone houses, the first city hall, the docks, the city prison, Dutch and English churches, the city hospital and Fraunces Tavern. At the corner of Wall Street and Broadway, they helped erect Trinity Church.
On the west coast, Los Angeles was founded by blacks and native americans, with only 2 whites in the group of
pobladores
.
Our nation's capitol was built on the backs of blacks.
Growing up on the stories of enslaved ancestors told by my parents and grandparents, and later in life diving into the history of slavery here, in the Caribbean and Latin America, I feel an intimate and visceral connection. I am not blind either to the inheritance of racism that still shapes the virulent hate we live with or to the systemic/economic inequity we still face, resulting from a history that is not long ago nor far away.
Too often I hear the plaint "slavery had nothing to do with me or my family" from those who came here far after its "official" death.
Not true. Even now, voices on the right respond to yet another film about enslavement, with scorn and whines of denial.
They reject the ties that still bind us all, our present to our past.
David Simon, wrote in his film review of "12 Years a Slave":
Everyone who had anything to do with this film getting made — from the producers, to director Steve McQueen, and the committed, talented cast — should sleep tonight and every night knowing that for once, the escapism, bluster and simple provocation that marks a good 95 percent of our film output has been somehow flanked, and subversively so. These people have told a hideous and essential story about our nation's great and longstanding sin with such calm and clarity that if we accept the film on its actual terms, rather than through the cluttered prism of our own racial and political sensibilities, only two kinds of folk will emerge from theaters.

The first will be at last awakened to the actual and grievous horror in which the black experience in America begins. Efforts to achieve this in the past — The "Roots" miniseries on television, or a few halting and veiled attempts in feature films to imply the desperation of terrorized human chattel — came down the road a piece, but none dared the entire emotional journey. For ordinary Americans willing to confront our history without equivocation and vague allusion, this film will prove a humanizing and liberating journey. This much truth can grow an honest soul.

And for those still desperate to mitigate our national reality at every possible cost, this film will be an affront. It is not intelligently assailable by anyone, though the racial divide and resentment that still occupies our national character a century and a half after abolition will prompt certain creatures to pull at threads, hoping against hope. Mostly, those who want to pretend to another American history will just avoid the film or the discussion that ensues.
The film's website has a link to
screening locations
.
You can join the discussions on facebook.
Denying history denies our present, and limits our future.
Slavery isn't just black history. It belongs to us all.
~~~~~~~~~~~~~~~~~~~~~~~~~~~~~~~~~~~~~~~~~~~~~~~~~~~
News by dopper0189, Black Kos Managing Editor
~~~~~~~~~~~~~~~~~~~~~~~~~~~~~~~~~~~~~~~~~~~~~~~~~~~

~~~~~~~~~~~~~~~~~~~~~~~~~~~~~~~~~~~~~~~~~~~~~~~~~~~
How fears of a slave revolt drew the South into the war—the Revolutionary War. Slate: Dunmore's Proclamation.
~~~~~~~~~~~~~~~~~~~~~~~~~~~~~~~~~~~~~~~~~~~~~~~~~~~
Throughout 1775, tensions had been rising between Virginian patriots and their royalist governor, Lord Dunmore. The War of Independence had broken out earlier that year, in Lexington, Mass., but not a single shot had been fired in the South. Virginia's patriots managed to uphold a boycott against British goods, but it was far from clear that most Virginians would join the patriots' side. Many remained neutral, wary of casting their lot with a ragtag militia that dared to fight one of the mightiest militaries in the world.
Then, on Oct. 26, 1775, the war crossed the Mason-Dixon line. The two sides exchanged fire at Hampton, Va., after patriots burned a beached British ship, the Liberty, to a charred-out shell. The Battle of Hampton lasted less than a day, with both sides retreating. But it set in motion a sequence of events that led many neutral southerners to support a war they had at first embraced only tepidly. Critical to those events was Dunmore's formal proclamation, in early November, granting freedom to slaves who fought for his army. Though not as well-known as early battles in the North, like Bunker Hill, the Battle of Hampton was a pivotal moment in the nascent conflict, bringing the war to the South by preying upon southerners' worst fear: a full-blown slave revolt.
Thomas Jefferson directly alluded to that fear in the initial draft of the Declaration of Independence in the summer of 1776. In his list of grievances against the British, Jefferson, a Virginian slave-owner, included the crime of "exciting those very people"—slaves—"to rise in arms among us." The outrage that Jefferson and many like him expressed at the arming of slaves has led historians like Woody Holton to argue that what slaves did at Hampton "indirectly helped motivate white Virginians to declare independence from Britain."
Despite Dunmore's Proclamation, and Jefferson's rhetoric, a full-scale slave revolt never materialized. Yet at least 1,000 slaves escaped their masters and joined Dunmore's all-black Ethiopian Regiment, including George Washington's own slave, Harry. By the end of the war, from 20,000 to 100,000 enslaved blacks—as many as one in five enslaved Africans from all 13 states—ran to British lines.


Thomas Jefferson
~~~~~~~~~~~~~~~~~~~~~~~~~~~~~~~~~~~~~~~~~~~~~~~~~~~


~~~~~~~~~~~~~~~~~~~~~~~~~~~~~~~~~~~~~~~~~~~~~~~~~~~
Mogadishu florist opens for business and hopes to rekindle traditional courtship rituals. The Guardian: War-torn Somalia's first florist lets romance blossom again.
~~~~~~~~~~~~~~~~~~~~~~~~~~~~~~~~~~~~~~~~~~~~~~~~~~~
If there were any place in the world where it could be said romance is dead, Mogadishu might be it. But after more than 20 years of war, including hardline Islamist rule, flowers are blooming again amid the ruins of the hot and dusty Somalian capital. Mohamed Mohamoud Sheik has just opened the country's first florist, allowing young couples to rekindle the courtship rituals of their parents.
"The new generation are starting to celebrate Valentine's Day," said the 25-year-old, standing among tulips, lilies and a box of pale blue and white roses arranged to represent the Somali national flag. "I think next year Valentine's Day will be amazing. I can't wait to see that day."
For centuries of nomadic existence, so Sheik has heard in folklore, Somali men would temporarily abandon their camels to woo with poetry, while women would step away from their sheep and goats to be wooed. But two decades of anarchy, warlord dominance and a Taliban-style ban on music, TV and artistic depictions of the human form did not invite romantic gestures.
With the Islamist militia al-Shabaab now banished, however, Mogadishu is enjoying a revival, albeit as delicate as any blooms. The past year has brought a sprinkling of coffee shops, pizza parlours and beachside restaurants. Sheik, born to Somali parents in Italy and raised in Tanzania, is among numerous expat entrepreneurs flocking back for business opportunities that can also restore a sense of normality.


Somalia's first florist, Mohamed Mohamoud Sheik, shows a display of flowers in the pattern of the Somalian flag. Photograph: David Smith for the Guardian
~~~~~~~~~~~~~~~~~~~~~~~~~~~~~~~~~~~~~~~~~~~~~~~~~~~~~
How the urban slang of Nairobi slums is becoming the language of the people. Slate: Street Talk
~~~~~~~~~~~~~~~~~~~~~~~~~~~~~~~~~~~~~~~~~~~~~~~~~~~~~
Henry Ohanga Jr. sits down at the table in an upscale coffee shop in one of Nairobi's malls. He wears a bright purple baseball cap cocked to one side, and a necklace with shiny black stones in the shape of a pharaonic head around his neck. Octopizzo—as he is known to his fans—is a rising hip-hop star from Kibera, a Nairobi neighborhood whose tagline is "the biggest slum in Africa." He is one of the ones who found a way out, and he wants to help bridge the gap between places like Kibera and the so-called uptown—the wealthier stretches of Nairobi. Though Kenya is still shaken by last month's horrific massacre at Westgate mall, it is also true that most of Nairobi couldn't afford a cup of coffee in any of the uptown malls. "There are people [in Kibera] who've never been here," he gestures to the mall-goers around us. And the people here, he says, have "never been to Kibera."
Octopizzo is fluent in an unexpected medium for bridging that gap: Sheng, Nairobi's urban language. There are 42 languages spoken in Kenya—Swahili and English are the two official languages—but Sheng is overtaking them all as the language of the big-city youth. It is a Swahili-based slang, with bits of English thrown in alongside other Kenyan and non-Kenyan languages. And, remarkably, it's catching on across all parts of society.
Sheng began its life as a slang largely used by gangs in the poorest corners of Nairobi. The widely agreed upon origin story of Sheng is that in the 1980s and 1990s, a massive migration of people from the countryside to city resulted in large numbers of young people living in close quarters with their families in low-income neighborhoods in Nairobi. "When you had all these young people living together in these very crowded areas of Nairobi, [they needed] a language of secrecy," says Professor Mungai Mutonya, senior lecturer in socio-linguistics at Washington University in St. Louis, "where they could be able to communicate without getting the information out to their parents."
Today it isn't uncommon to see Sheng pop up almost anywhere—on billboards, on the radio, in political campaign ads, and public service announcements.
Now the secret is out. Today it isn't uncommon to see Sheng pop up almost anywhere—on billboards, on the radio, in political campaign ads, and public service announcements. It has become the lingua franca of Nairobi's youth, who make up 60 percent of the Kenyan population. Politicians, advertisers, and schoolteachers are taking notice.
Each neighborhood speaks its own variety, and the language itself changes almost weekly. "Whatever Sheng you are speaking now, the words you're saying now, when you go like even for three months and you come back, they're done," says Octopizzo. The language is familiar enough that a Sheng dictionary came out recently. But dictionaries for Sheng have a short shelf life because of how rapidly the vocabulary change. "After a year," he says, "the dictionary is expired."


Inside the "on air" studio at Ghetto Radio in Nairobi, Kenya. Courtesy Laura Dean
~~~~~~~~~~~~~~~~~~~~~~~~~~~~~~~~~~~~~~~~~~~~~~~~~~~

~~~~~~~~~~~~~~~~~~~~~~~~~~~~~~~~~~~~~~~~~~~~~~~~~~~
oor, mostly black neighborhoods face double jeopardy when it comes to supermarket access, according to a study recently published by the journal Preventive Medicine. LA Times: Poor, mostly black areas face supermarket 'double jeopardy'.
~~~~~~~~~~~~~~~~~~~~~~~~~~~~~~~~~~~~~~~~~~~~~~~~~~~
Researchers compared access to supermarkets, smaller grocery stores, and convenience stores in largely black, Latino, white and racially integrated neighborhoods in a national sample of more than 65,000 census tracts. Earlier research showed that convenience stores and groceries, which are smaller than supermarkets, stock foods higher in fat, sugar and salt.
The study found that living in a poor, mostly black neighborhood presented "a double disadvantage" in supermarket access. Unsurprisingly, poor black neighborhoods had fewer supermarkets than wealthier black neighborhoods.
But they also had fewer supermarkets than poor white neighborhoods, suggesting that race still played a role apart from poverty. In fact, the study showed that black neighborhoods with little poverty had fewer supermarkets, on average, than high-poverty white areas.
"Our study found that it's not simply an issue of poverty," wrote Kelly Bower, an instructor at the Johns Hopkins School of Nursing, in an email to the Los Angeles Times. "In fact, a racially segregated poor black neighborhood is at an additional disadvantage simply because it is predominantly black."
Researchers wrote that the supermarket shortage appeared to be more severe in urban poor black neighborhoods than rural ones, suggesting that strategies to improve access to healthy food should not be rolled out nationwide, but targeted at disadvantaged urban areas.
The patterns were somewhat different for Latino neighborhoods: Though they had fewer supermarkets than white neighborhoods, Latino areas had more grocery stores, no matter their poverty level. Bower said that other studies suggest groceries in Latino areas may sell healthier food than those in black neighborhoods, which means their health effects might be different.


Shopper Atanacio Mandujano scans each aisle while shopping at Ralph's in Los Angeles on August 30, 2013. (Cheryl A. Guerrero / Los Angeles Times / August 30, 201
3)
~~~~~~~~~~~~~~~~~~~~~~~~~~~~~~~~~~~~~~~~~~~~~~~~~~~~~~~~~~
Voices and Soul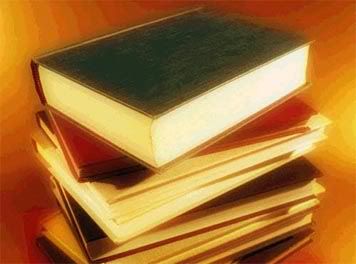 by Justice Putnam
Black Kos Poetry Editor


The witness of poetry is a powerful force; it not only can describe events, it also can give voice back to those people and things that have been rendered voiceless. Martin Luther King not only fought for civil rights in the U.S., he also fought against war and oppression around the world. He advocated for human rights to the lowest peasant in the most oppressed regions. He encouraged his followers to extend the fight to those so oppressed.
A little more than ten years after Martin Luther King's assassination, Carolyn Forché travelled to Salvador. The witness of her poetry is never more powerful as when she recounts her conversation with...
The Colonel



What you have heard is true. I was in his house.

His wife carried a tray of coffee and sugar.

His daughter filed her nails, his son went out for the night.

There were daily papers, pet dogs, a pistol on the cushion beside him.

The moon swung bare on its black cord over the house.

On the television was a cop show.

It was in English.

Broken bottles were embedded in the walls around the house to scoop the kneecaps from a man's legs or cut his hands to lace.

On the windows there were gratings like those in liquor stores.

We had dinner, rack of lamb, good wine, a gold bell was on the table for
calling the maid.

The maid brought green mangoes, salt, a type of bread.

I was asked how I enjoyed the country.

There was a brief commercial in Spanish.

His wife took everything away.

There was some talk then of how difficult it had become to govern.

The parrot said hello on the terrace.

The colonel told it to shut up, and pushed himself from the table.

My friend said to me with his eyes: say nothing.

The colonel returned with a sack used to bring groceries home.

He spilled many human ears on the table.

They were like dried peach halves.

There is no other way to say this.

He took one of them in his hands, shook it in our faces, dropped it into a water glass.

It came alive there.

I am tired of fooling around he said.

As for the rights of anyone, tell your people they can go fuck them-
selves.

He swept the ears to the floor with his arm and held the last of his wine in the air.

Something for your poetry, no? he said.

Some of the ears on the floor caught this scrap of his voice.

Some of the ears on the floor were pressed to the ground.



1978
~~~~~~~~~~~~~~~~~~~~~~~~~~~~~~~~~~~~~~~~~~~~~~~~~~~~~~~
Welcome to the Black Kos Community Front Porch