Hi, I'm not going to be able to do a diary this

morning. I'm sorry. I won't be home.

by flumptytail on Fri Nov 08, 2013 at 07:17:32 AM CST
Not sure where flumptytail is or where she will be going but we certainly wish her well.
No flumptytail doesn't mean that we don't have to act right.
GUS (Gave Up Smoking) is a community support diary for Kossacks in the midst of quitting smoking. Any supportive comments, suggestions or positive distractions are appreciated. If you are quitting or thinking of quitting, please -- join us! We kindly ask that politics be left out. You can also click the GUS tag to view all diary posts, or access the GUS Library at dKosopedia for a great list of stop-smoking links
flumptytail always posts a picture from her youth, this is the best I could come up with, I'm pretty sure it's her.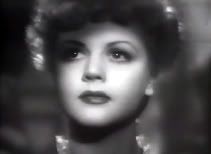 However, if you happen to live in the greater Cincinnati area would you please swing by and feed her cats and dog? A pickup load full of chicken and a Milk Bone should get them all through the day but please do not feed the raccoon.
GUS News:
Another good reason to quit:

JAIPUR: If you want a government job in Rajasthan, vow never to smoke cigarettes and chew gutka. The department of personnel has issued a circular to all government departments and district collectors to extract an undertaking from candidates to the effect that they do not smoke or consume gutka while in government service.
link
Alberta: Albertans could soon be banned from smoking in cars carrying children, stopped from using water pipes in public, and will lose access to flavoured tobacco products under new restrictions proposed Monday by the provincial government.
link
Scotland: Tobacco firms will not deter the Scottish Government from bringing in plain packaging for cigarettes.

The Public Health Minister, Michael Matheson, is "committed to bold action" to reduce smoking rates and said he wants Scotland to be at the forefront of international efforts.

The country was the first part of the UK to officially support standardised packaging, with ministers backing the move in March
link
There sure are a lot of us, please chime in:

Who's Your Little Buddy?
1BQ, 2thanks, 3rdGenFeminist, 417els, A Man Called Gloom, Abra Crabcakeya, Actbriniel, addisnana, AfroPonix, aishmael, Alise, Alpha99, also mom of 5, ambeeeant, American in Kathmandu, amk for obama, andsarahtoo, angry marmot, Anne933, anodnhajo, aoeu, AoT, aquarius2001, arcadesproject, Archie2227, arodb, Arthur Wolf (in memoriam), assyrian64, Aunt Acid, awkawk, b4uknowit, BadKitties, bamablue, BARAKABETH, barnowl, b barrie, bdizz, beatpanda, beefydaddy18, betterdemsonly, BFSkinner, bgblcklab1, BigAlinWashSt, Bike Crash, BirderWitch, BJKay, bleeding heart, blingbling65, blue husky, Blue Intrigue, bluedust, BluejayRN, BlueJessamine, Bluerall, bluestatedem84, BoiseBlue, boudi08, Brahman Colorado, breedlovinit, BrenP, BrianParker14, Bronxist, broths, BrowniesAreGood, bsmechanic, buddabelly, Bugsydarlin, bumbi, BusyinCA, cactusgal, cagernant, Carol in San Antonio, CathiefromCanada, CathodeRay, CDH in Brooklyn, Cedwyn, cee4, Cen Den, ChocolateChris, ChurchofBruce, ciganka, cinnamondog, citizenx, ClapClapSnap, claude, Cleante, Code Monkey, codobus, Coldblue Steele, Colorado is the Shiznit, coloradomomma, common green, commonmass, Common Sense Mainer, congenitalefty, coppercelt, dadanation, Damnit Janet, dangoch, DarienComp, dauber, Dauphin, Dave in AZ, Dave in Northridge, David54, deedogg, demkat620, Dexter, Diana in NoVa, Dickie, DiegoUK, Dingodude, dirtdude, distraught, djMikulec, docreed2003, dolfin66, donnamarie, Donna O, dotsright, Dr Teeth, Dreggas, DRo, droogie6655321, Dube, duckhunter, Eclectablog, Eddie C, EdgedInBlue, edr, effervescent, elbamash, El barragas, el vasco, electricgrendel, entrelac, ericlewis0, Everest42, Ex Con, exlrrp, ExpatGirl, ezdidit, fat old man, fauve, fhamme, Fineena, fiona2, fishhawk, Flea, flumptytail, Friend of the court, fritzi56, FrugalGranny, Garrett, Gator, gchaucer2, GDbot, Geiiga, GenXangster, glpaul, gooderservice, gooners, gravlax, GreenMountainBoy02 (in memoriam), greylox, grndrush (in memoriam), GrumpyWarriorPoet, GuerillaLiberal, GulfExpat, gzodik, Haole in Hawaii, HappyinNM, henlesloop, here4tehbeer, HeyMikey, hideinplainsight, High Tide, hiliner68, history first, hold tight, Hugh Jim Bissell, hulibow, I love OCD, I said GOOD DAY sir, Im a frayed knot, imisa, Indexer, indubitably, indyada, Interceptor7, Inventor, Isaacsdad, ItsaMathJoke, itsbenj, Jahiz, James Earl, JamesEB, janl1776, Janeo, jarbyus, JayinPortland, jayjaybear, jbalazs, JBL55, jbou, Jeffersonian Democrat, jillwklausen, jmadlc55, jmonch, Joes Steven (aka Steven), john keats, john07801, johngoes, johnny wurster, jsfox, just another vet, JVolvo's Mom (in memoriam), jwinIL14, Kai99, kailuacaton, Kamakhya, kat herder, katchen, Kelly of PA, khloemi, Khun David, Kitsap River, kittania, kos, KrazyKitten, Kristina40, Ksholl, labwitchy, ladypockt, Lahdee, langerdang, LarsThorwald, LA rupert, last starfighter, LaughingPlanet, Laurie Gator, Lava20, Leo in NJ, Lipstick Liberal, litoralis, lmdonovan, lockewasright, Lonely Liberal in PA, Lonely Texan, longislandny, Lorinda Pike, LtdEdishn, lunacat, lunachickie, luvsathoroughbred, lying eyes, maggiemay, magicsister, mango, Marc in KS, MargaretPOA, Marjmar, Mark E Andersen (Kodiak54), marknspokane, marsanges, maryabein, Matf, Matt Esler, Maxiemax, maybeeso in michigan, MBNYC, mdemploi, Meteor Blades, Micburke, michael1104, MillieNeon, minerva1157, MinervainNH, Missys Brother, mjbleo, MnRaindog (in memoriam), mntleo2, mollyd, Morague, MotoGP, Mr Bojangles, mrsgoo, mskitty, msmacgyver, MsWings, Murphoney, nannyboyz, ncsuLAN, NearlyNormal, Nedsdag, Nespolo, Nick Zouroudis, nokkonwud, notgivingup, NY brit expat, oceanview, Ole Texan, OleHippieChick, Olkate, one pissed off democrat, One Pissed Off Liberal, Onomastic, operculum, OrangeMike, Ordvefa, Overseas, Over the Edge, Pager, paige, PaintyKat, palmer18, paradox, parryander, paulitics, peglyn, Pennsylvanian, peterfallow, phrogge prince, plok, Positronicus, post rational, PowWowPollock, Proud Mom and Grandma, psycho liberal, ptolemynm, Purple Priestess, PvtJarHead, racheltracks, randallt, ray bob, real world chick, red mittens, Reepicheep, regis, relentless, revelwoodie, revsue, Rex Manning, rexymeteorite, RiaD, rickeagle, ridemybike, rightiswrong, Rileycat, rincewind, rkex, roadlion, RoCali, Roger Fox, Rosebuddear, roses, rscopes, Rudini, RumsfeldResign, Safina, SallyCat, Sanuk, Sark Svemes, sboucher, scooter in brooklyn, Scrapyard Ape, seenaymah, Senor Unoball, sewaneepat, sfbob, sgary, Shahryar, sheddhead, shesaid, Shifty18, shmuelman, shopkeeper, sidious666, sidnora, slksfca, slowbutsure, smartcookienyc, smeesq, Smoh, snoopydawg, snorwich, SnyperKitty, SoCalHobbit, SoCalSal, sofia, soonergrunt, sostos, sowsearsoup, SpecialKinFlag, spmozart, spotDawa, SpotTheCat, StateOfGrace, Statusquomustgo, stiffneck, stonekeeper, suesue, sunbro, Super Grover, Syoho, tallmom, Tay, tdslf1, teknospaz, theatre goon, The Eyewitness Muse, TheGeneral, TheStoopingRabbit, TigerMom, Tim DeLaney, tiredofcrap, TomP, tonyahky, Toyotabob7, TracieLynn, TreeFrog, triciawyse, tripodisblack, trs, trueblueliberal, TrueBlueMajority, ttanner, Tulsonian, Turn VABlue, Turtle Bay, Tyto Alba, uc booker, UncleCharlie, Unduna, Unforgiven, ursoklevar, USArmyParatrooper, VA02 femocrat, Vacationland, valadon, Vayle, vc2, Vetwife, vgranucci, Via Chicago, Village expects idiot home soon, viral, vulcangrrl, waytac, webranding, weelzup, Wes Opinion, Whimsical Rapscallion, willy be frantic, willy mugobeer, Wood Dragon, wolfie1818, Wordsinthewind, Wreck Smurfy, x, xopher, yet another liberal, Zotz
Assumed schedule:
Fri AM: flumptytail MIA
Fri PM: Open
Sat AM: effervescent
Sat PM: Open
Sun AM: gchaucer2
Sun PM: Open
Mon AM: Open
Mon PM: paulitics
Tue AM: gchaucer2
Tue PM: Open
Wed AM: Open