Richard Thomas' mother is defending him. According to her, the 16-year-old Thomas is not homophobic and didn't mean to hurt anyone last Monday.
My son is not a hateful person. He's not homophobic. He was joking, and he didn't know it would go that far.

I am very sorry, very sorry for my son's actions. I did not raise him that way.

--Ms. Jackson, Thomas' mother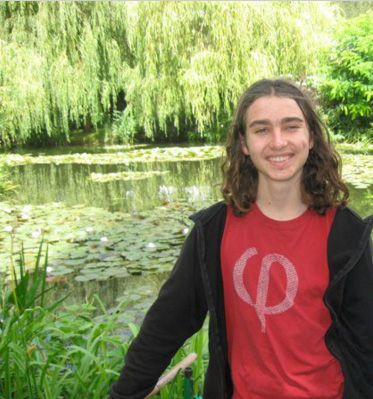 His mother says Richard is very sorry and is writing a letter of apology to his 18-year-old victim, Sasha Fleishman. Fleishman identifies as gender-neutral…which is sometimes called
neutrois
. Fleishman made the mistake of dozing off on a public bus in Oakland. Thomas thought it would be funny to set fire to Fleishman's skirt.
The intentional and callous nature of the crime is shocking and will not be tolerated in our community.

--Nancy O'Malley, Alameda County District Attorney
Thomas has been charged as an adult with aggravated mayhem, felony assault, and with committing a hate crime. He allegedly told an investigating officer that he did what he did because he was homophobic.
Fleishman is currently hospitalized in San Francisco, listed as being in stable condition with second and third-degree burns. Sasha will require multiple skin grafts to recover.
Sasha's family raised money to help pay for those surgeries on Fundly. $21,270 was raised.

Yesterday while sleeping on the bus, someone set Sasha on fire. He is in St Francis Memorial Hospital & will require several surgeries. Please donate to his speedy recovery!
Trevor Cralle, director of Maybeck High School in Berkeley, where Fleishman is a senior described Sasha as a "wonderful, exceptional student" and a National Merit Semifinalist. [Full-disclosure: So was this editor.]
They know they can be themselves and nobody's going to make fun of them. We don't have any kind of bullying.

--Cralle, expressing pride in the school
Sasha's fellow students wore skirts to school yesterday to show their support of Sasha.

Hope that's a gesture that yeah, moves people. People obviously need to be aware.

--Paul Price, Maybeck parent whose son did not where a skirt on Friday
We see very high rates of and violence targeting transgender folks and folks who don't fit those gender norms.

--Rebecca Rolfe, LGBT Center in San Francisco