It was a fine fall day on the farm so we took the goats out to graze in the nearby forest.
After climbing up one of the old roads that have wound through the forest for ages, we took a break to relax and let the goats catch up.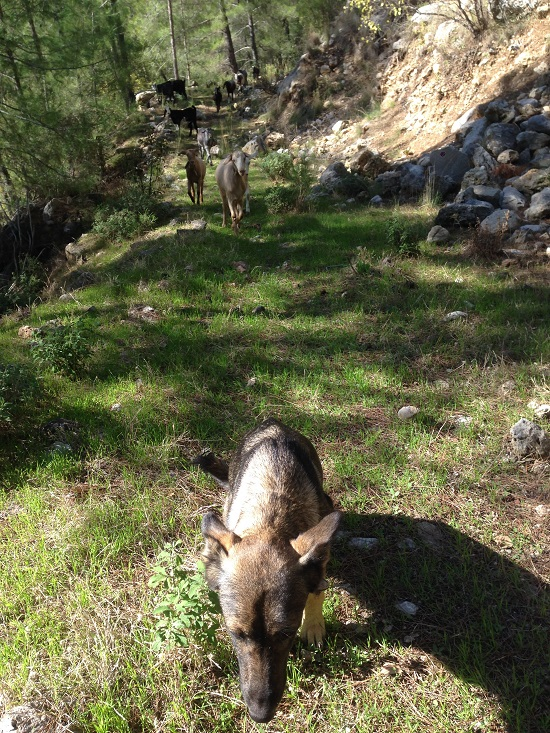 On the way home we cross this stream, but the goats first like to carefully check out just where they'll cross.
There are lots of oak trees, many of them ancient, in the streambeds that run through the forests.