This was going to be about what you can remember about yourself if you go back and read some of your previous diaries on occasion, and I was going to introduce it this way:
When I have a diary that's less, let's say, serious than some of the other diaries I've written here, that's climbing the rec list, I'll sometimes go to my diaries and rank them by number of recommendations to see where the new less serious diary ranks and which diaries it has passed. I was reminded of my place in this community by doing that today, when it reached the number of recs I had received (95 [it ended up at 104]) for two previous diaries: US to 1865: What's Bugging Me - The Loyalists and Writing about the bereavement process at Daily Kos. SERIOUSLY reminded. Those two diaries are pretty much me at Daily Kos in a nutshell. Historian and, well, communication specialist.
But that got to be far too solipsistic. I do want to talk about the "Writing about the bereavement process" diary, however, so here's another one of my process diaries, in preparation for another "discussing" offering. That's another one of the things I do here -- put issues of a complicated nature into perspective.
But First, A Word From Our Sponsor:
Top Comments recognizes the previous day's Top Mojo and strives to promote each day's outstanding comments through nominations made by Kossacks like you. Please send comments (before 9:30pm ET) by email to topcomments@gmail.com or by our KosMail message board.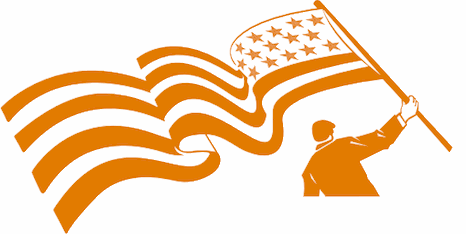 Make sure that you include the direct link to the comment (the URL), which is available by clicking on that comment's date/time. Please let us know your Daily Kos user name if you use email so we can credit you properly. If you send a writeup with the link, we can include that as well. The diarist poster reserves the right to edit all content.
Please come in. You're invited to make yourself at home!
I've written five of these "writing about" diaries: three about how I think we should write about issues here at Daily Kos:
Discussing homelessness and homeless people at Daily Kos
Coming Out and the "F" word: Discussing LGBT issues at Daily Kos.
Writing about the bereavement process at Daily Kos
and two about why I'm writing about Russia, one especially for this group:
Why I write about the Sochi Olympics and Russia
Top Comments: Writing about Russia Edition
I don't think that I have to discuss the Russia diaries here. The last diary I wrote for the group was about LGBT Russia, and the circumstances of these diaries hasn't changed -- they were to light a fire under the writers here in hopes of elevating the issue to prominence, and they mostly worked. We get to wait for the Sochi Olympics at this point to see if any shoes drop.
It's the other three that probably need explanation. These were tangential to the "diary me" process insofar as each was provoked by a diary or by diaries that someone else had written, and "diary" in this case could mean a comments section as well. WHY I bring them up is that two of them represent what I think has been my absolute best work here, and that's what the ranking by number of recs exercise proved to me the other day.
So to the homelessness and homeless people diary first. That was akin to a firebomb. My text for that one has been removed from the site (a regular theme for this diary, actually). Here's how I introduced it:
Actually, we do it well, most of the time. When it's something a Kossack is facing, we're very generous. When it's a public policy issue, we're very good, and very critical of the politicians who are cutting support. We just get in trouble when we decide we're going to diary one of our own experiences with it. Even THEN we're mostly okay, when we're talking about what might be staring us in the face.

When we try to diary our encounters with homeless people, however, we don't do all that well. What's driving me to write is a diary that spent most of Sunday, 5/28[12], on the rec list, "To the homeless man who waited for the "walk" signal at the light," which had 394 recs the last time I looked. It seems that the minute someone writes a diary about how he or she did a good deed for a homeless person, a whole bunch of you flock to the diary and tell him or her how wonderful he or she is. You know, some of your fellow Kossacks like me HAVE experience with being homeless, and we know what it feels like to be patronized and condescended to, knowing that the patronizer and the condescender is going to tell people how wonderful the patronization and condescension made him or her feel.
I made a really misguided statement about the possibility of empathy without having had the experience of being homeless, which I have since walked away from. I also upset the original diarist and got savaged in the comments for both that and for other things of an
ad hominem
nature. It was a good learning experience, though, and I found out that I had friends in the Kos community who understood what I meant.
The other two, however, were different. In these, I was protecting a community or a friend after the fact. I used to think that Coming out and the F Word was my best diary because of the delicate needle-threading I did in it while I was really angry. Oh, it's deft, all right.
The meta issues of last week obscured the fact that a number of recent diaries touched on gay issues in unusual ways. First, we had a couple of high-profile coming out stories last week, only one of them wasn't a classic coming out story and was more significant because of that. Second, a diarist writing about health care casually used an epithet that could have been avoided in any number of ways which thoroughly derailed the recommendable diary he had written and spawned three - count them, three -- follow up diaries, two of which just made the whole thing, which by now was about language, worse.

Why am I bringing this up a week later? Because these diaries provide a way of looking at how we discuss LGBT issues here at daily Kos, and because one of the more influential diaries on the meta issues dealt with the problem, which this diarist described as bullying, in a way that made it impossible for the issues in these other diaries that got swallowed up by the meta stuff to go away without some kind of analysis.
The "meta" stuff? Remember "The Nephew"? THAT meta stuff. But really. What I did in that diary was craft.
I reread the writing about the bereavement process diary on Wednesday. That started out as a defense of a friend who had written a couple of diaries, one of which he withdrew, in the throes of serious bereavement. I was, in fact, disturbed by the fact that in the second diary, which was an apology diary, I looked at the 50 people who had tipped my "lay off" comment and the 50 people who had tipped a "you're not groveling ENOUGH" comment and I found NO overlap. It was going to be about that divide, but then I started writing it.
The events of the past weeks dictate that I explain more about how bereavement works and the emotional instability it can cause in the bereaved. I know there are people who don't want me to write this, and that is precisely why I am compelled to do so. If you didn't want me to write this, that's even more reason why you should read it. Some of it may be uncomfortable, but it's for a purpose.
Um, I couldn't really go there. I used the diary to explain that my bereavement process wasn't my friend's bereavement process. As for the calling out part?
There's a LOT I could say here now, but I'll let you off the hook. CUT THE BEREAVED SOME SLACK, please. If something seems uncharacteristic, ASK the bereaved diarist how he or she is before you go any further.
No, I don't think I missed an opportunity there. THIS is the diary I should think is the best thing I ever wrote here.
What's the difference between the two diaries? You'll find part of it in the text and part of it in the comments section. The part in the text is about me, even if it was just a digest of my diary for The Grieving Room My bereavement process. My newfound understanding of the process and my tears. The other diary? My mind. This one? My heart. The comments section, just like the comments section of the first diary, STILL bring me to tears. The WHOLE Kos community, no limiting by gender or by orientation.
It will be a year three weeks from yesterday. This was a VERY rough week for me, and I'm sure it's not just the course load. I know from the comments section of the writing about bereavement diary that next year has the potential to be even worse, and forewarned, etc. Now I gird myself to write about how we write about labor unions, and my text will be some of the anti-union comments fromLaura Clawson's front-page diary on the BART strike. That might be just my head again, but given the people in the immigrant generation of my mother's family, it will probably involve my heart too.
And now for the stuff that makes this Top Comments:

TOP COMMENTS, November 15, 2013: Thanks to tonight's Top Comments contributors! Let us hear from YOU when you find that proficient comment.
From Steveningen:
In Hunter's Ask me anything diary today, Hunter's response to angry marmot's question "will you be boiling bear skulls for the Holidays, also, too?" has me laughing still.
From
your overwhelmed with work diarist
:
annieli provides a GREAT animationand fugwb provides a very appropriate reply to it in Hunter's diary on the Illinois bishop who's trying to pray marriage equality away.
TOP MOJO, November 14, 2013
(excluding Tip Jars and first comments):
1) Libel. by Matt Z — 98
2) A very welcome post! Thanks, JDW :) :) :) by ericlewis0 — 96
3) asdf by fcvaguy — 87
4) A little factoid by jsfox — 86
5) rAmen by high uintas — 85
6) Good post, Horace. by TomP — 83
7) Because age 55 was on the table by nyceve — 81
8) Why run for President... by JeffW — 74
9) I wouldn't doubt it. It only took me a by MNDem999 — 73
10) why stop at 55? by wu ming — 71
11) ... by BOHICA — 67
12) This dispels my fears by GAKeynesian — 67
13) What is this??!! by offgrid — 66
14) As painful as this is to read, by cactusgal — 65
15) Thanks for saying that Tom. by HugoDog — 64
16) I Wonder if Some of That Hit Us here in N Ohio by Gooserock — 63
17) Another little warning to the Democratic Party by LeftHandedMan — 63
18) It's both by kovie — 63
19) back when I worked in radio... by Front Toward Enemy — 62
20) Your HR is inappropriate by elfling — 58
21) As a quick reminder by TDDVandy — 58
22) I rarely say this. by Eileen B — 57
23) Sheesh. My Daily Kos experience these days by Pluto — 57
24) Corporate people want her, and they.... by SixSixSix — 54
25) Oh yeah. by Pluto — 54
26) The fact that this isn't unusual explains so much by The Rational Hatter — 53
27) I'm part of that 5% by smirking — 51
28) It's ok. I wonce private msg'd eve to ask her how by JDWolverton — 51
29) a must see democracynow.org this AM on TPP by Don midwest — 51
30) this sounds just like the Twitter IPO last week by marking time — 51
31) The Wall Street wing of the Democratic Party by maracucho — 51
32) except of course by corvo — 51
For an explanation of How Top Mojo Works, see
mik
's
FAQing Top Mojo
TOP PHOTOS, November 14, 2013: Enjoy jotter's wonderful PictureQuilt below. Just click on the picture and it will magically take you to the comment that features that photo. Have fun, Kossacks!