photo of 1977 Marie Laveau painting by Charles Massicot Gandolfo
Queen Marie, Louisiana Voodoo and popular culture
Commentary by Black Kos Editor Denise Oliver Velez
Every year in two of my classes, I introduce students to the living history of Voudou—the religion, and its role in shaping the Caribbean island of Ayiti (Haiti) as well as in the Caribbean basin area of the U.S. in Louisiana—from Baton Rouge down to New Orleans.
In women's studies, I include the myths and legends, as well as modern interest in Marie Laveau, known to practitioners and tourists as Queen Marie. Most of the students have been completely unfamiliar with her, and with the history and the roles of free women of color in Louisiana and throughout the south.
This year, much to my surprise, most students knew the name Marie Laveau (sometimes spelled Leveaux) simply because of a pop culture FX series "American Horror Story: Coven" which most of them have seen.
Events reveal a long-held rivalry between the witches of Salem and the Voodoo practitioners of New Orleans, as well as a historic grudge between Voodoo Queen Marie Laveau (Angela Bassett) and socialite serial killer Delphine LaLaurie (Kathy Bates). The primary theme of the season is oppression; specifically, the oppression of marginalized groups. Other themes include witchcraft, Voodoo, racism, and family, such as the relationships between mothers and daughters. The season is set primarily in modern day and includes flashbacks to the 1830s.
Sadly, I'm afraid this new popularity will make my job more difficult—as we now have yet another layer of sensationalized and inaccurate portrayals of vodou/voodoo/voudou and witchcraft-wicca.
Angela Bassett as Marie Laveau
Bassett, who portrays Queen Marie, has been interviewed about her preparation for the role, and while I admire her acting, this gave me pause:

Bassett said she's read Robert Tallant's novel "The Voodoo Queen" and another nonfiction account of her famous character's life, and has met with a couple of voodoo experts, one of whom is a practitioner. And she's visited Laveau's presumed tomb to investigate the rites that occur there.
Tallant's novel, written in the 1940's is a collection of racist, stereotyped, sensationalized hog-wash, replete with orgies and sacrificing of babies, which still sells well today, online and in tourist centers in New Orleans.
For serious scholarship on Queen Marie, and the lives of free women of color in that time period, I'd suggest several works:
The Mysterious Voodoo Queen, Marie Laveau: A Study of Powerful Leadership in Nineteenth-Century New Orleans, by Ina Johanna Fandrich

Ina Johanna Fandrich's book is not a biography of New Orleans' Voodoo icon Marie Laveau (1801-1881) per se, although it contains a wealth of carefully collected data about her. Rather, it explores Laveau's significance as the quintessential figure within a larger movement: the emergence of influential free women of color, women conjurers of African or racially mixed origin with strong ties to the Roman Catholic Church and a deep commitment to the spirits of their ancestors, who had considerable influence over the city despite their marginalized social and religious status. The heyday of this movement coincided with Laveau's lifetime.
A New Orleans Voudou Priestess: The Legend and Reality of Marie Laveau
, by Carolyn Morrow Long
Against the backdrop of eighteenth- and nineteenth-century New Orleans, A New Orleans Voudou Priestess: The Legend and Reality of Marie Laveau disentangles the complex threads of the legend surrounding the famous Voudou priestess. According to mysterious, oft-told tales, Laveau was an extraordinary celebrity whose sorcery-fueled influence extended widely from slaves to upper-class whites. Some accounts claim that she led the "orgiastic" Voudou dances in Congo Square and on the shores of Lake Pontchartrain, kept a gigantic snake named Zombi, and was the proprietress of an infamous house of assignation. Though legendary for an unusual combination of spiritual power, beauty, charisma, showmanship, intimidation, and shrewd business sense, she also was known for her kindness and charity, nursing yellow fever victims and ministering to condemned prisoners, and her devotion to the Roman Catholic Church. The true story of Marie Laveau, though considerably less flamboyant than the legend, is equally compelling.

In separating verifiable fact from semi-truths and complete fabrication, Long explores the unique social, political, and legal setting in which the lives of Marie Laveau's African and European ancestors became intertwined. Changes in New Orleans engendered by French and Spanish rule, the Louisiana Purchase, the Civil War, Reconstruction, and Jim Crow segregation affected seven generations of Laveau's family, from enslaved great-grandparents of pure African blood to great-grandchildren who were legally classified as white. Simultaneously, Long examines the evolution of New Orleans Voudou, which until recently has been ignored by scholars.

and for more historical context:
Africans in Colonial Louisiana: The Development of Afro-Creole Culture in the Eighteenth Century, by Gwendolyn Midlo Hall
Although a number of important studies of American slavery have explored the formation of slave cultures in the English colonies, no book until now has undertaken a comprehensive assessment of the development of the distinctive Afro-Creole culture of colonial Louisiana. This culture, based upon a separate language community with its own folkloric, musical, religious, and historical traditions, was created by slaves brought directly from Africa to Louisiana before 1731. It still survives as the acknowledged cultural heritage of tens of thousands of people of all races in the southern part of the state. In this pathbreaking work, Gwendolyn Midlo Hall studies Louisiana's creole slave community during the eighteenth century, focusing on the slaves' African origins, the evolution of their own language and culture, and the role they played in the formation of the broader society, economy, and culture of the region. Hall bases her study on research in a wide range of archival sources in Louisiana, France, and Spain and employs several disciplines--history, anthropology, linguistics, and folklore--in her analysis. Among the topics she considers are the French slave trade from Africa to Louisiana, the ethnic origins of the slaves, and relations between African slaves and native Indians. She gives special consideration to race mixture between Africans, Indians, and whites; to the role of slaves in the Natchez Uprising of 1729; to slave unrest and conspiracies, including the Pointe Coupee conspiracies of 1791 and 1795; and to the development of communities of runaway slaves in the cypress swamps around New Orleans.
So who exactly was Marie Laveau? There are no photographs of her, and few descriptions, other than that she was light of skin-color and always wore a
tignon
. We know she worked as a hairdresser, and was a devout Catholic, and had a close association with
Père Antoine
, pastor of the Church of St. Louis.
Some researchers state "Marie was believed to have been born free in the French Quarter of New Orleans, Louisiana, about 1794, the daughter of a white planter and a free Creole woman of color". Others assert her father was a free man of color Charles Lauveaux.
On August 4, 1819, she married Jacques (or Santiago, in other records) Paris, a free person of color who had emigrated from Haiti. Their marriage certificate is preserved in St. Louis Cathedral in New Orleans. The wedding Mass was performed by Father Antonio de Sedella, the Capuchin priest known as Pere Antoine.

Jacques Paris died in 1820 under unexplained circumstances. He was part of a large Haitian immigration to New Orleans in 1809 after the Haitian Revolution of 1804. New immigrants consisted of French-speaking white planters and thousands of slaves as well as free people of color. Those with African ancestry helped revive Voodoo and other African-based cultural practices in the New Orleans community, and the Creole of color community increased markedly.

After Paris's death Marie Laveau became a hairdresser who catered to wealthy white families. She took a lover, Christophe (Louis Christophe Dumesnil de Glapion), with whom she lived until his death in 1835. They were reported to have had 15 children including Marie Laveau II, born c. 1827, who sometimes used the surname "Paris" after her mother's first husband.

Very little is known with any certainty about the life of Marie Laveau. Her surviving daughter had the same name and is called Marie Laveau II by some historians. Scholars believe that the mother was more powerful while the daughter arranged more elaborate public events (including inviting attendees to St. John's Eve rituals on Bayou St. John). They received varying amounts of financial support. It is not known which (if not both) had done more to establish the voodoo queen reputation
An interesting footnote to history, former White House social secretary
Desirée Glapion Rogers
, is a descendant of Marie Laveau.
In order to understand the role of a priestess in vodou, we have to be clear that Louisiana practice, and those of the Caribbean, South American versions derive from West Africa.
Vodun or Vudun (spirit in the Fon and Ewe languages, pronounced [vodṹ] with a nasal high-tone u; also spelled Vodon, Vodoun, Voudou, Voodoo etc.) is an indigenous organized religion of coastal West Africa from Ghana to Nigeria. Vodun is practised by the Ewe people of eastern and southern Ghana, and southern and central Togo, the Kabye people, Mina people and Fon people of southern and central Togo, southern and central Benin and (under a different name) the Yoruba of southwestern Nigeria.

It is distinct from the various traditional animistic religions in the interiors of these same countries and is the main origin for religions of similar name found among the African Diaspora in the New World such as Haitian Vodou, the Vudu of Puerto Rico and the Dominican Republic, Candomblé Jejé in Brazil (which uses the term Vodum), Winti in Suriname (which is also syncretized with American Indian aspects), and Louisiana Voodoo. All these are syncretized with Christianity and the traditional religions of the Kongo people of Congo and Angola.
Louisiana Voodoo, is related to, but not the same as
Hoodoo
, conjure or root work, an amalgam of European and African diasporic folk magic beliefs and rituals.
Marie Laveau is one of the preeminent historical figures of that tradition, along with John Montenet, better known as Doctor John. Her purported tomb in the Saint Louis Cemetery has become a shrine, and major tourist attraction, where people leave offerings.
I hope that one day, an intrepid filmmaker will take on the task of portraying the complexity of Laveau, and the lives of people of color—free and enslaved in Louisiana from that time period. Until that time, I'm afraid we will get more of the same, a world of voodoo dolls stuck with pins (which is really a European folk magic tradition and not vodoun), and voodoo queens who bear little resemblance to historical reality.
Till then I'll just listen to my old friend Dr. John's rendition of her in song:



~~~~~~~~~~~~~~~~~~~~~~~~~~~~~~~~~~~~~~~~~~~~~~~~~~~
News by dopper0189, Black Kos Managing Editor
~~~~~~~~~~~~~~~~~~~~~~~~~~~~~~~~~~~~~~~~~~~~~~~~~~~

~~~~~~~~~~~~~~~~~~~~~~~~~~~~~~~~~~~~~~~~~~~~~~~~~~~
"After Midnight" features 25 vocalists and dancers performing numbers set against a backdrop of Langston Hughes' poetry. Black Enterprise: Fantasia and Dulé Hill Pay Homage to Harlem's Cotton Club in "After Midnight".
~~~~~~~~~~~~~~~~~~~~~~~~~~~~~~~~~~~~~~~~~~~~~~~~~~~
"After Midnight," formerly known as "Cotton Club Parade" officially opened on November 3rd at the Cotton Club transformed Brooks Atkinson Theatre. The Broadway phenomenon features the greatest music of Duke Ellington and Harlem's golden age into the 21st century featuring 25 vocalists and dancers performing numbers set against a backdrop of Langston Hughes' poetry.
Directed and choreographed by Warren Carlyle, the show comes to Broadway after two popular engagements at New York City Center Encores, where it was conceived by producer Jack Viertel. Grammy Award-winning recording artist Fantasia Barrino is the show's first rotating headliner, until February 9th (K.D. Lang, Babyface and Toni Braxton follow with special guest appearances in 2014). Mirroring the tradition of revolving guests at the Cotton Club in its heyday, the musical aims to recruit contemporary artists in limited engagements throughout its run in the hopes of attracting music fans beyond the regular Broadway demographic.


~~~~~~~~~~~~~~~~~~~~~~~~~~~~~~~~~~~~~~~~~~~~~~~~~~~
The Unfinished Conversation is a poignant and captivating tribute to cultural theorist Stuart Hall. The Root: Vision of Race, Culture and Identity.
~~~~~~~~~~~~~~~~~~~~~~~~~~~~~~~~~~~~~~~~~~~~~~~~~~~
Lauded British-African filmmaker John Akomfrah's aesthetically captivating and poignant homage to Jamaican polymath, cultural theorist and British intellectual Stuart Hall is a real must-see, and one that I am all the richer for having seen.
Currently showing as a multilayered video installation at Tate Britain for the next six months, this three-screen film montage is entitled The Unfinished Conversation, which roughly summarizes Hall's thesis that identity is "about becoming, not essence or being."
As someone now happily reconciled to inhabiting a liminal world where race, identity, shade and culture all (at times painfully) intersect, I found Hall's notion that identity and ethnicity are not fixed but mutable, ambiguous and perennially malleable constructs open to self-definition (hence the film's title) to be strikingly, almost disconcertingly relevant to me and my own lived experience, not to mention intellectually challenging and incredibly empowering.
A proud, brown-skinned Jamaican of mixed Portuguese-Jewish, African and English descent, Hall chose to define himself as politically black—something that imbued the development of multiculturalism in the United Kingdom. Akomfrah's film situates Hall as one of the pioneers of both the academic discipline of cultural studies and the New Left political movement, but the director never forgets the emotional, deeply human side of his subject. In so doing, explorations of personal, cultural and ethnic identity all seamlessly fuse in the montage.



Scene from The Unfinished Conversation
TATE BRITAIN

~~~~~~~~~~~~~~~~~~~~~~~~~~~~~~~~~~~~~~~~~~~~~~~~~~~
While black films are having a moment, live-theater companies—often the incubators for African-American talent—are struggling to survive. The Root: Funding Crisis Threatens Black Theater.
~~~~~~~~~~~~~~~~~~~~~~~~~~~~~~~~~~~~~~~~~~~~~~~~~~~
ith the success of films like Lee Daniels' The Butler, 12 Years a Slave and now The Best Man Holiday, which surpassed box office expectations this weekend, 2013 is being billed as a banner year for African-American films. But while films with predominantly black casts are thriving, live theater featuring predominantly black casts is not.
The Harlem-based National Black Theatre recently celebrated the start of its 45th season with The Last Saint on Sugar Hill, by African-American playwright Keith Josef Adkins. But in an interview with The Root, Sade Lythcott, CEO of NBT, called black theater companies "an endangered species" and expressed concern that unless drastic measures are taken, companies like NBT may not be in existence 45 years from now.
When news broke last year that Minnesota's Penumbra, one of the most critically acclaimed black theater companies in the country, was suspending operations it rattled the theater world. Though Penumbra is now up and running again, albeit with a leaner staff, earlier this year more bad news befell those who care about diversity in the theater world: In April, Pittsburgh-based Kuntu Repertory Theatre closed. Founded in 1974, it is credited with being the first resident company to produce and perform a play by the late August Wilson, now considered one of America's greatest playwrights.
The National Black Theatre has struggled to keep its doors open as well. Though Lythcott stressed that in its entire 45-year history NBT has always managed to produce quality shows, it has experienced setbacks, many of them involving the increasingly tough financial realities facing cultural institutions based in communities of color.


Scene from Keith Josef Adkins' The Last Saint on Sugar Hill, currently playing at the National Black Theatre in Harlem
CHRISTINE JEAN CHAMBERS
~~~~~~~~~~~~~~~~~~~~~~~~~~~~~~~~~~~~~~~~~~~~~~~~~~~


~~~~~~~~~~~~~~~~~~~~~~~~~~~~~~~~~~~~~~~~~~~~~~~~~~~
Fracking is spreading globally. The Guardian: Botswana faces questions over licences for fracking companies in Kalahari.
~~~~~~~~~~~~~~~~~~~~~~~~~~~~~~~~~~~~~~~~~~~~~~~~~~~
Botswana has been accused of sacrificing the Kalahari, one of the world's most precious wildlife reserves, to commercial fracking while ignoring the concerns of environmentalists and communities who could lose access to scarce water.
Hydraulic fracturing, known as fracking, for the production of gas is the subject of fierce debate in America, Britain, South Africa and countries around the world, with green activists warning that it degrades land and pollutes air and water.
Yet for more than a decade, Botswana, lauded as one of Africa's most stable democracies, has been quietly granting lucrative licences to international companies to carry out fracking in the fragile Central Kalahari Game Reserve (CKGR).
Some observers believe this is the most likely reason for President Ian Khama's government fighting court battles to prevent the Kalahari Bushmen, also known as the San, from returning to their ancestral land. The government denies this and says the prospecting under way should not be defined as fracking.
Keikabile Mogodu, an advocate for San rights, said: "We have heard nothing. We are in the dark. If fracking is done in the areas where people are, consultations should be done. The companies should talk to the people but nothing has been done. We are trying to follow it up with the ministry because fracking is dangerous and is going to destroy the balance of the ecosystem – it should be a debate in the media."




~~~~~~~~~~~~~~~~~~~~~~~~~~~~~~~~~~~~~~~~~~~~~~~~~~~~~~~~~~
Voices and Soul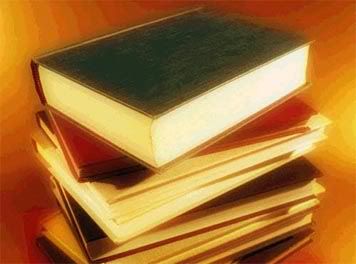 by Justice Putnam
Black Kos Poetry Editor
It is the parade of indolent progress; it is a parade of influence marching across islands and continents; a flotilla churning across oily-foamed seas and jet-set through nitrogen-acid skies; it is a procession of killers and victims stumbling across the black pavement at the corner of Main Street and International Blvd; it is a march of wardens ordering leg-irons and yokes to weigh down the hopes of our better angels, while assuring a cheap labor force for the Captains of Industry as they guide the Ships of State in a firing line outside the Bay of Sugar and Blood.
Miss America pontificates from a platform behind the curtain on the NSA, It's A Small World Hay Ride Monster Truck.
The Oligarchs and the Generals ride in a bubble-top convertible, supplied by medical companies saving dollars and commonsense selling diluted milk powder and super-charged bacterial water to the victims of earthquakes, hurricanes and famine.
It is the parade of indolent progress; it is a parade of influence marching across islands and continents.
Affekt Funereal / Affekt Jamboree

(as on TV)

Welcome to this
special edition

double cortege for
Galbraith, Kenneth—
Friedman, Milton—

ssstately cortege...

efffusively-shiny
like your kids teeth—

...such éclaircissement
on this beautiful morning

lustrum
(kids, that's Latin, we mean to say
"wow")

...directly behind the caskets—is that
—it's the Macy's Rat (in mid-air)...neat, real neat...

in front
the lead-coated horses don't seem to mind the officers'
droppings...

is that a gigantic molar,
with worms popping out?
—such a variety of colors!

...look, some Teamsters
are in a tussle with some scab teletubby over on
23rd St. and Madison

...ok, now, now they're under arrest...

if you look carefully you'll see there's two pre-funeral exercises for
Fukuyama, Francis—
Soros, George—
on 24th

—not, not as stately...

a delegation of mainstream poets!

and behind them, this year's NPR security-clearance
float!...ooh...

ya, they're rather new at this but...wait—

there's a lone guerrilla girl
running through the crowd now

she's

she's managed to get the Cultural Studies delegation
to strip and

dress up as

squeegee-bearing babushkas it looks like

...it's 20 degrees so, that's rather—ok, she's, she's
under arrest now...

...those are neat, those little plastic thingies, aren't they?...

The Bill Gates (My Charter) High School Marching Band!

The Steve Case (My Charter) High School Marching Band!

behind them
the post '89, post-historical
acrobat academics

on mini-lawnmowers...

that's smart...

The Yucky's!

The Yucky's, yeah, they're an interesting group...
they do things like suppress that
Sidney Poitier
is the best American actor ever

...oh look, the Fahd ibn Abdel Aziz al-Saúd
float

...the F14's behind him are real

...now, that's smart!

...I think he just waved at me

...who's that man with the Moocle grabbing his—

that's Mister Modernist!

he's been a regular at these events for over 90 years now

...Saga of The Blank Page float
a real favorite...

ooh, he just dropped his—wait

a babushka—her, her boot's—

crkkkk...

oh, that's, that's not good...but

—did you know that
these are the first
100% soy
caskets
ever made?

some people have actually run up to nibble at them...

kids, if you're watching this...

make sure you never think of any other social arrangement
other than one that

Militarily Has To Dominate Three Quarters of The World
~~~~~~~~~~~~~~~~~~~~~~~~~~~~~~~~~~~~~~~~~~~~~~~~~~~~
Welcome to the Black Kos Community Front Porch