Last week I was in Chicago with my family, and we were driving home from dinner when, from the silence of the backseat, my 11 year-old daughter Josephine mused:
"Hey, wait, there's only one girl Smurf. So, what, did ALL the boy Smurfs... like... 'get with her' to create the OTHER Smurfs?"
What followed next was wide-raging, at times tricky, conversation about fictional reproduction as compared to scientific reproduction... about population growth/mortality (it doesn't seem like there are ever any NEW Smurfs - meaning no Smurf Birth - nor do Smurfs seem to go away - meaning no Smurf Aging or Death)... about the very life cycle of civilizations (are this band of Smurfs the BEGINNING of Smurf culture or the LAST VESTIGES of a great, dying Smempire?).
And by the time we got home we'd sort of settled on a "Smurf Bang" (not to be confused with the far less plesant "Gang Smurf") whereby at one moment there were NO SMURFS and then in one Surfalaxy expanding BANG... all the smurfs existed.
Now, I've since learned that...

Gargamel (the bad guy) made Smurfette to try and trap the other Smurfs with jealousy. Papa Smurf worked some smurfy magic on her to make her nice and welcome her into the community. I believe Papa Smurf made the rest of the Smurf through the magic of a-sexual reproduction, their little tails indicating they may grow from eggs like frogs.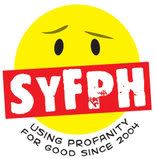 .. but, that aside, the next hour ventured into chatter as varied as the danger of letting one sex become more dominant (or prevalent) than the other to a VERY SPIRITED argument about modern zoos who are now making it a practice to keep the hunted (in this case the Smurfs) in proximity of their predators (the evil Gargamel) so as to not deny the prey the skill set of looking out for their own well being.
And remember... all this came from from "who exactly fucked who is Smurfville?"
And THAT got me thinking about Jesus.
Well, not Jesus, but the birth of Jesus, and the coming celebration of that birth and the roiling tension that appears around THESE HERE parts... right about now.
I've been here -- on and off -- since 2003 and every year, right about the end of the first week of December... hackles rise.
The Atheists start getting all "don't you believe in science" on the Believers... and the Believers start feeling the need to defend their right to believe, while also being progressives... and the Jews (and Muslims and Buddhists and Secular Humanists and the Whatever You Ares) start to accidentally (or purposefully) take out their resentments of being dragged along with the "majority" into a season we never agreed to support.
All this leads to someone, somewhere, bringing up the Nazi Party at which point the war expands to include the Vegans, Marxists and the Free Masons.
And THIS is from the people who have the "Coexist" bumper stickers on our alternative-energy, eco-friends, gender-respectful sex toys!
I say, let's make a pact to skip the drama this year, because at worst, all religion is the Smurfs... parables intended to entertain children and inspire discussions (like on our car ride home) about... well... anything and everything.
At best, the tales in those dusty tomes are actually FACT and, like those a century ago who NEVER could have IMAGINED having all world knowledge on a device as thin as a pencil... we are a people too earthbound to realize that YES, there once were talking snakes and parting seas and bushes that spewed instructions.
Either way, it's all good and we are better when we are kind.
At least that's what I bet Papa Smurf would say.