Ancient Greece was not peaceful: most Greek communities were engaged in some type of hostilities every year. Warfare in Ancient Greece was fought by foot soldiers fighting in a close formation using thrusting spears and swords. The soldiers were heavily armored and known as hoplites (from hoplos meaning "shield or armor"). By 700 BCE, the hoplites had become the archetypical Greek soldier.
Outside of Sparta, Greek soldiers were not professionals. The hoplites were most frequently recruited from middle class farmers.
Each hoplite supplied his own armor. Individual wealth meant that there was considerable variation in the armor, which was expensive. There was no standardization in armor or equipment. If the armor was in good repair, it might be passed down from father to son. The earliest example of this armor uncovered by archaeologists is from the Panoply Grave at Argos which dates to about 720 BCE.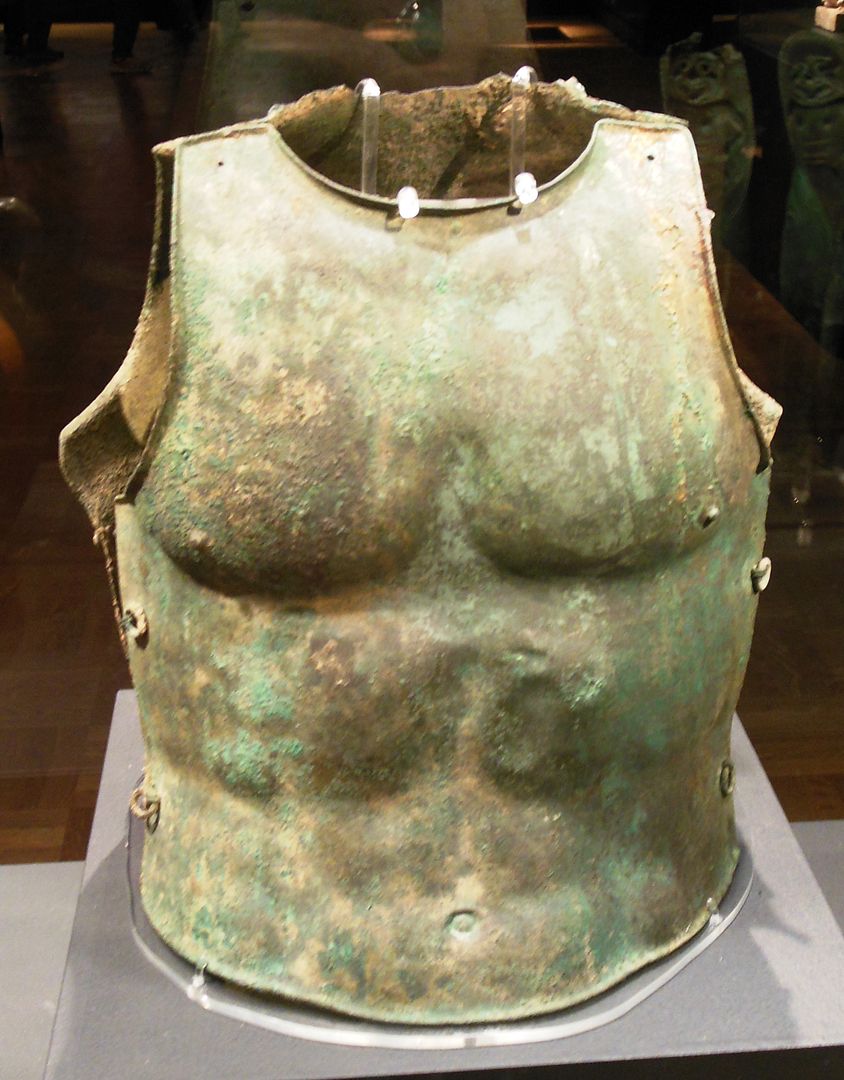 The solid bronze cuirass (body armor similar to that shown above) had a front piece and a back piece. The breast plate made some attempt to follow the contours of the body. For comfort it is assumed that some sort of cloth lining was worn.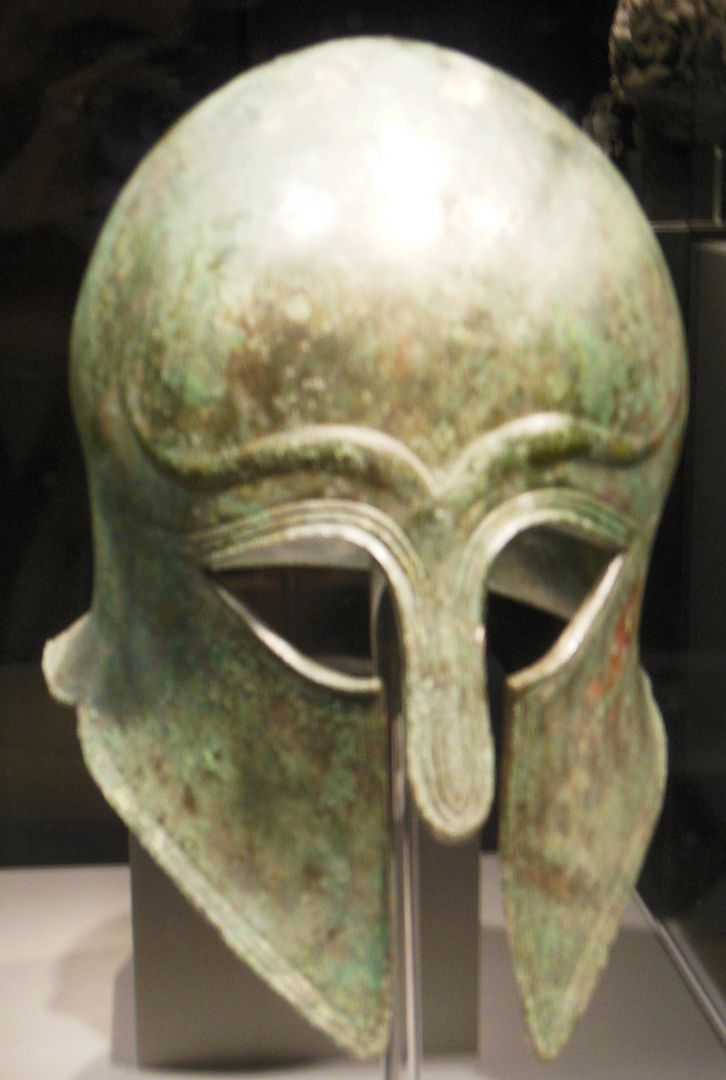 A Greek helmet from the British Museum is shown above.
The armor also included greaves (leg-guards made of bronze and padded with leather).
The hoplite carried a large shield—about one meter (three feet) across which weighed about nine kilograms (twenty pounds). Shields were decorated with family or clan symbols. Shields, made from wood and edged and faced with bronze, were carried on the left arm. When in line, each hoplite's shield would also protect the right side of the person to his left.
The primary hoplite weapon was a thrusting spear (known as a sarissa) which was nearly three meters (about nine feet) long. In addition, each hoplite carried a short sword (known as a xiphos) as a cutting weapon. The sword was about 60 centimeters (two feet) in length.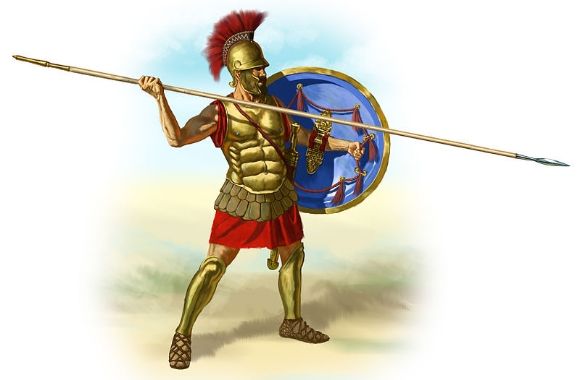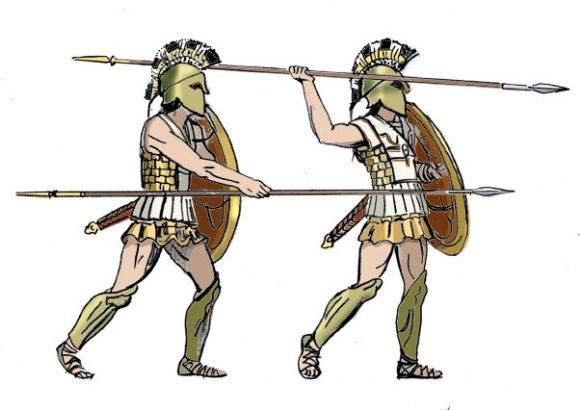 With regard to military strategy, the hoplites marched in a rectangular formation known as a phalanx. This was a long battle line which was about eight ranks deep. Carefully maintaining battle formation, the phalanx would advance toward the enemy. The collision of two opposing phalanxes has been described as similar to two modern tanks smashing into one another.
Once the battle had started, the generals really didn't play much of a role. With the deafening noise and the helmets the hoplites couldn't hear much. Most battles probably lasted less than an hour. The defeated army was generally not pursued. It has been estimated that typically the defeated army would have a casualty rate of about 14%.