Interrogatories
Do you like popcorn? Plain, buttered, or other? Air popped, microwave, popped in oil? What's your favorite popcorn-eating activity?
Have you ever attended the services of a religion that is not your own? How was it?
Did you ever pose in a photo booth? Post pics, please.
Did you ever burn yourself on a stove, motorcycle, or iron?
The Twitter Emitter
Rick Warren looks like the largest Chuck Todd nesting doll.

— Lizz Winstead (@lizzwinstead) December 6, 2013
Protip: if you are white and start a sentence with 'apartheid is like..' Stop look at your hand see its still white and shut the fuck up

— Patrick (@QuadCityPat) December 6, 2013
Pointing out that commentors on conservative websites are unrepentant raging racist assholes is mean, so stop it you guys. #unfair

— TBogg (@tbogg) December 6, 2013
"Rick Warren: Contraceptn Mandate Like Making Jewish Deli Sell Pork" No. It's like making them pay workers cash that can be used to buy pork

— Brad Friedman (@TheBradBlog) December 6, 2013
Palin says owing money to China is 'slavery.' Santorum says Obamacare is like 'apartheid.' Then THEY get upset if we say 'Happy Holidays.'

— The Daily Edge (@TheDailyEdge) December 8, 2013
Blessed are the meek, for they shall have their right to vote denied and their voices will be silenced in our "democracy" #GOPBible

— The Daily Edge (@TheDailyEdge) December 8, 2013
Rand Paul to the unemployed: "Are there no prisons, workhouses, copies of Atlas Shrugged to keep you warm?" http://t.co/...

— LOLGOP (@LOLGOP) December 8, 2013
Paul Ryan wants you to "dream again" Again? Everyday I dream. I dream of a world where Paul Ryan's title is "Former Wisconsin Congressman"

— Lizz Winstead (@lizzwinstead) December 8, 2013
Bill Kristol: "I don't think we need to extend unemployment benefits. None of my friends or coworkers are unemployed, so it's unnecessary."

— Top Conservative Cat (@TeaPartyCat) December 8, 2013
On This Day
In 1872, P. B. S. Pinchback became the first African-American to serve as governor of a U.S. state (Louisiana). He was the first elected Lieutenant Governor and filled the Governor role for 35 days while the current Governor was being impeached (the governor ended up being acquitted).
In 1875, "America's Oldest Active Gun Club", the Massachusetts Rifle Association, was founded. Who knew those librul people in Godless Massachusetts could handle guns (which were, of course, invented by God).
In 1905, the law separating church and state in France was passed. Kind of late, but I suppose if they had done so a few centuries before, my ancestors would never have made it here (Huguenots).
In 1946, the "Subsequent Nuremberg Trials" started. The "Doctors' Trial" prosecuted those doctors who were accused of experimenting on humans.
In 1953, General Electric bragged that they were terminating all of their communist employees. How they determined which ones were communist is not known.
In 1958, the John Birch Society was founded by Robert Welch Jr., the guy who invented Junior Mints, and Daddy Koch (among others).
In 1962, Arizona's Petrified Forest National Park was established.
In 1979, the smallpox virus was certified and being totally eradicated, making it the first and only human disease driven to extinction so far. Next up: Republicanism.
In 2000, in another day that shall live in infamy, the Supreme Court stayed the sixth Florida recount.
In 2008, Illinois Governor Rod Blagojevich was arrested by federal officials for a long list of crimes, among them attempting to sell Obama's vacated Senate seat. He never should have posted it on eBay, that was a dead giveaway. ;-) The only advantage gained by the governor in all this is that everyone finally learned how to pronounce his name correctly.
Born on This Day
1608 – John Milton, English poet (d. 1674)
1829 - Théodore Gérard, Belgian genre painter (d. 1895)
1847 – George Grossmith, English actor and writer (d. 1912)
1853 - Laurits Tuxen, Danish painter (d. 1927)
1868 – Fritz Haber, German chemist, Nobel laureate whose discoveries aided in fertilizing crops worldwide and developing explosives and chemical weapons. (d. 1934)
1886 – Clarence Birdseye, frozen vegetable guy (d. 1956)
1896 - Josef Scharl, German-born US painter (b. 1954)
1897 – Hermione Gingold, English actress and the reason I knew how to pronounce "Hermione" before Harry Potter movies came out. (d. 1987)
1901 – Carol Dempster, American silent film actress who became D.W. Griffith's favorite (in more ways than one) after Lillian Gish had moved on to better things. She retired from film to marry a wealthy banker. (d. 1991)
1902 – Margaret Hamilton, American actress best known for her portrayal of the Wicked Witch of the West in Wizard of Oz. (d. 1985)
1905 – Dalton Trumbo, American writer, remembered now for being one of the Hollywood Ten, blacklisted for alleged communist ties. (d. 1976)
1909 – Douglas Fairbanks, Jr., American actor (d. 2000) See Tipple Jar
1912 – Tip O'Neill, American politician (d. 1994)
1911 – Broderick Crawford, American actor (d. 1986)
1911 – Lee J. Cobb, American actor (d. 1976)
1914 – Ljubica Sokić, Serbian painter (d. 2009)
1916 – Kirk Douglas, American actor
1918 – Joyce Redman, Irish actress best known for the famous eating scene in Tom Jones. (d. 2012)
1922 – Redd Foxx, American comedian (d. 1991)
1925 – Dina Merrill, American actress and socialite (one of those Huttons)
1929 – John Cassavetes, American actor and director (d. 1989)
1930 – Buck Henry, American actor/writer/director
1934 – Dame Judi Dench, English actress
1934 – Junior Wells, American musician (d. 1998)
1941 – Dan Hicks, American musician
1944 – Neil Innes, English singer and songwriter (Bonzo Dog Doo-Dah Band, The Rutles)
1947 – Tom Daschle, American politician
1950 – Joan Armatrading, St. Kitts-born English singer-songwriter
1953 – John Malkovich, American actor
1958 – Nick Seymour, Australian bassist (Crowded House)
1966 – Kirsten Gillibrand, American politician
1969 – Jakob Dylan, son of Bob, American singer-songwriter (The Wallflowers)
1972 – Tre Cool, German-American drummer (Green Day)
Died on This Day
1641 – Anthony van Dyck, Belgian painter (b. 1599)
1678 - Robert Nanteuil, French engraver and printmaker (b. 1623)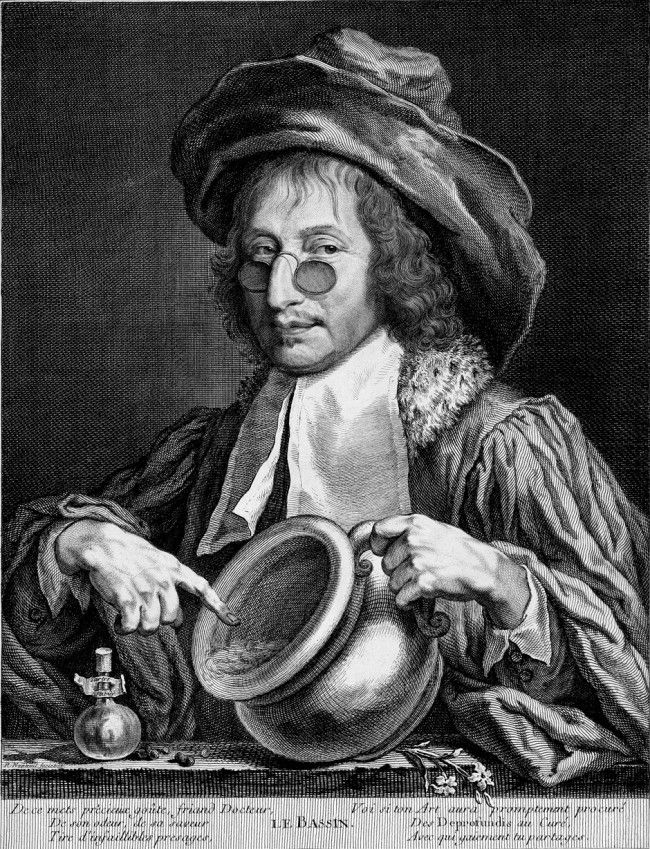 1678 - Jürgen Ovens, German Baroque painter and engraver (b. 1623)
1681 - Giacinto Gimignani, Italian painter (b. 1606)
1715 - Benedetto Gennari II, Italian painter (b. 1633)
1870 - Louise Joséphine Sarazin de Belmont, French painter (b. 1790)
1895 - Charles Meer Webb, British genre painter (b. 1830)
1909 - Hermann Kaulbach, German history and genre painter (b. 1846)
1943 – Georges Dufrénoy, French painter (b. 1870)
1964 – Dame Edith Sitwell, English poet and critic (b. 1887)
1972 – Louella Parsons, American gossip columnist. She and rival Hedda Hopper held ungodly levels of power in their heyday, and the fact that they hated each other made the stars' dealings with them quite a balancing act. (b. 1881)
1975 – William A. Wellman, American movie director (b. 1896)
1982 – Leon Jaworski, American prosecutor (b. 1905)
1996 – Patty Donahue, American singer (The Waitresses) (b. 1956)
1996 – Mary Leakey, English archaeologist and anthropologist (b. 1913)
2002 - Ian Hornak, American photorealist painter (b. 1944)
2003 – Paul Simon, American politician (b. 1928)
2010 – James Moody, American jazz musician (b. 1925)
Today is
National Pastry Day
Christmas Card Day
International Anti-Corruption Day
Weary Willie Day (I don't want to know what this is)