Here at Top Comments we strive to nourish community by rounding up some of the site's best, funniest, most mojo'd & most informative commentary, and we depend on your help!! If you see a comment by another Kossack that deserves wider recognition, please send it either to topcomments at gmail or to the Top Comments group mailbox by 9:30pm Eastern. Please please please include a few words about why you sent it in as well as your user name (even if you think we know it already :-)), so we can credit you with the find!
Hello and welcome to my first Top Comments diary. I'm still not sure what all these shiny buttons do - should I check out the big red one that says "Don't push"?
There are certain rules of life that everyone has learned, for instance:
Murphy's Law: If anything can go wrong, it will.
Godwin's Law: The longer an internet argument goes on, the closer we get to 100% probability that someone will make a comparison with Hitler.
Revised Godwin's Law: When someone makes a comparison with Hitler, the argument is over and the person making the comparison has lost.
Cole's Law: Thinly Sliced Cabbage.
I've encountered some lesser-known ones over the years, including one that I've decided to call Tara's Rule until I figure out who thought of it first.
But first, a word from our sponsor!

Top Comments recognizes the previous day's Top Mojo and strives to promote each day's outstanding comments through nominations made by Kossacks like you. Please send comments (before 9:30pm ET) by email to topcomments@gmail.com or by our KosMail message board. Just click on the Spinning Top™ to make a submission. Look for the Spinning Top™ to pop up in diaries posts around Daily Kos.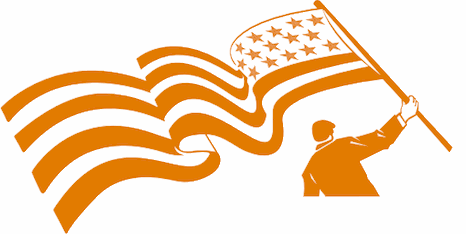 Make sure that you include the direct link to the comment (the URL), which is available by clicking on that comment's date/time. Please let us know your Daily Kos user name if you use email so we can credit you properly. If you send a writeup with the link, we can include that as well. The diarist poster reserves the right to edit all content.
Please come in. You're invited to make yourself at home! Join us beneath the doodle...
Eliot's Law: The longer an internet argument goes on, the closer we get to 100% probability that someone will quote Martin Luther King Jr. in an attempt to justify racism and/or ignorance.
Betteridge's Law of Headlines: Any headline that ends with a question mark can be answered with "No." ("Is Obama using Obamacare to secretly install Satanic software in your dental fillings?" This technique is also known as the Cavuto Question Mark.)
The Somebody, Somewhere Rule: For every stupid, evil, stereotypical or stupid behavior available to humans, somebody somewhere has done it.
Tara's Corollary to the Somebody, Somewhere Rule: The fact that somebody somewhere has done it is not necessarily a cause for panic, legislation, or gross generalizations about that person's demographic group.
The next three were inspired by wacko homophobe Paul Cameron :
Cameron Rule #1: People are more easily suckered by crap with numbers in it than by garden-variety crap.
Cameron Rule #2: If you hear a "statistic" about GLBT people that sounds unbelievable, it is, and the source is probably Paul Cameron.
Cameron Rule #3: Anyone using Paul Cameron as a source, is by definition a crap source.
Cameron Rule #1 was in response to Paul Cameron's infamous obituary study, and other travesties of phony research, but it applies in any context. So, for instance, Dave Ramsey writes an article claiming "80% of wealthy are focused on accomplishing some single goal. Only 12% of the poor do this," because it sounds more authoritative than "Rich people are hard-working and virtuous, and poor people are lazy." If he'd wanted to sound really incontrovertible, he'd have included Paul Cameron's trick of having decimals in his made-up statistics.
The Bigot's Rule: A defining characteristic of bigotry is that all members of a minority group are held responsible for the bad behavior of any one member of that group.
The Royse Rule: Anything that starts with "I'm not blaming the victim, but..." will be followed by victim-blaming. Named for an infamous article by Alyssa Royse, though there were plenty of other candidates.
The Meteor Blades Principle: Don't tell me what you believe. Tell me what you do, and I'll tell you what you believe.
Tara's Rule is related to the Meteor Blades Principle, but more narrowly focused. It grew out of bouts of banging my head on the wall listening to right-wingers explain to me that they weren't haters just because they wanted to deny me the civil right of marriage.
The rule was refined in the comment sections of some feminist blogs, where there was always some guy helpfully mansplaining that when he continues to force his pickup lines on you after you've made it crystal clear you're not interested, he's doing it because he's "Mr. Hopeful, not Mr. Harasser."
And I finally nailed it down after speaking with a client who'd done something genuinely heinous (you don't want to know). Following the example of every politician since forever, he explained that, "That's not me. That's not who I really am." And I thought: that is a pretty spectacular job of missing the point.

Tara's Rule: When you're doing something crappy to another person, it doesn't matter how you feel about it. It matters that you're doing something crappy to another person.
On to Top Comments!

From koNko:

When I read this comment by jayden in devtob's diary Duck Dynasty Cruise Sells Out, of Course, I laughed so hard I almost shit my pants.
From BeninSC:


Flagged by Dragon5616 and paradise50 (hey guys, instructions on how to submit comments to Top Comments included in each night's TC diary! ::wink:: ), this comment by TrueBlueMajority contains a marvelous list of non-musical sounds, intended as a response for a diary posted yesterday.

Flagged by MsLillian, this comment by Pi Lu is one of the best I've seen on 'free speech,' in this time when it is being discussed so passionately.
From belinda ridgewood:

In Laura Clawson's front page diary about privatization horror stories, brand-new user donnielouise makes a very enlightening first comment!
From your humble (if antisocial) diarist:

To late to rec, but still worth reading: When TerryDarc offers an observation about Ross Douthat in Saturday's Abbreviated Pundit Roundup, Youffraita makes an important distinction.
Thanks to tonight's Top Comments contributors! Let us hear from YOU when you find that proficient comment.
TOP MOJO
Top Mojo for yesterday, December 29th, first comments and tip jars excluded. Thank you mik for the mojo magic! For those of you interested in How Top Mojo Works, please see his diary FAQing Top Mojo.
1) What women want :) by karmsy — 121
2) Gaah. Blech. by BadKitties — 113
3) I'm still getting used to saying "my husband" by Dallasdoc — 113
4) He would fit right into a Taliban meetup. by nailbender — 107
5) Yes. And we can start by LilithGardener — 104
6) I do too by dizzydean — 98
7) Christie is a classic Gooper by glitterscale — 92
8) In his mind by banjolele — 89
9) It's amazing, isn't it? by BoiseBlue — 88
10) Now if our economic policies could undergo by Denver11 — 85
11) Listening to NPR by swtdanishlv — 83
12) By the way... by Inventor — 81
13) I still flinch by raptavio — 81
14) Amen! by ERdoc in PA — 77
15) agreed.... by allenjo — 76
16) How does this kind of bullshit language by ranger995 — 72
17) I hold my breath every time I go down there by dizzydean — 71
18) This is another example of how difficult by moose67 — 71
19) The future for the sekritarmy. by kerflooey — 68
20) It's a much uglier word by Dallasdoc — 67
21) Which is why we have an extensive by Code Monkey — 66
22) Keep this in mind with schools by Mostel26 — 65
23) Crush him now by Mostel26 — 65
24) Thanks for this uplifting piece. by maggid — 64
25) OhHai Whoknu! Reporting 4Sekritarmy Tour Of Pootie by leonard145b — 64
26) Let's not forget the irreparable damage... by markthshark — 62
27) Yo! by kovie — 62
28) According to the article, his office was notified by middleagedhousewife — 60
29) This is being reported by a newspaper. by illinifan17 — 60
30) tempting as the fat jokes are by mollyd — 60
31) Ehhmmmmmm by Le Champignon — 60
TOP PHOTOS
Enjoy jotter's wonderful PictureQuilt™ for December 29th below. Just click on the picture and it will magically take you to the comment that features that photo. Have fun, Kossacks!