Yes, crockpot--you read that correctly. I'm sure my BF's mom didn't realize I'd be attempting the national dish of her home country in the crockpot she gave me for Christmas. But here I am.
I posted a Top Comments diary in May about my first stab at making pho ga (or chicken pho) from scratch. It was quite challenging, and while it turned out pretty good, it was nothing compared to my favorite Vietnamese restaurant's pho ga. And pho ga is supposed to be the easier of the two! I've been wanting to make traditional pho bo (beef pho) from scratch ever since, but the arduousness and complexity of the process scared me away. Who was I to be making Vietnam's national dish anyway?
And then I ran across this. I trust Wandering Chopsticks, from which I've gotten a few Vietnamese recipes, but crockpot pho bo? Could it really be that easy? The idea intrigued me. The more I thought about it, the more it made sense. For one thing, a person living alone making a big stockpot full of pho just doesn't make sense. That's a ton of pho, and where would I store it? Secondly, it's well known that a crockpot is wonderful for making stock. So why not pho?
I decided to give it a try. It couldn't be bad--at the very least, it would be mediocre. Not too much to lose.
The result? Well, you'll see, below the rice noodles...
But First, A Word From Our Sponsor:
Top Comments recognizes the previous day's Top Mojo and strives to promote each day's outstanding comments through nominations made by Kossacks like you. Please send comments (before 9:30pm ET) by email to topcomments@gmail.com or by our KosMail message board. Just click on the Spinning Top™ to make a submission. Look for the Spinning Top™ to pop up in diaries posts around Daily Kos.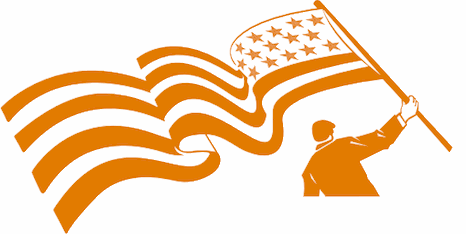 Make sure that you include the direct link to the comment (the URL), which is available by clicking on that comment's date/time. Please let us know your Daily Kos user name if you use email so we can credit you properly. If you send a writeup with the link, we can include that as well. The diarist poster reserves the right to edit all content.
Please come in. You're invited to make yourself at home! Join us beneath the doodle...
You don't need very many ingredients to make this recipe. I hesitate to call it a "recipe," by the way, because as I've found after attempting it twice, it is about 10% science and 90% art. Think of it more as a starting point. Everybody has different tastes, so the spices are yours to experiment with.
For the broth, you'll need:
- 1-1/2 pounds of oxtail. (You might not find it in your supermarket. I'm lucky enough to have Fiesta, which has everything, but you might have to find a meat shop. It's worth the effort--oxtail really is the gold standard when it comes to pho broth.)
- A large onion, peeled and studded with about a dozen whole cloves.
- About 5 star anise pods. You might also have to look around for these--I found mine at an Asian market. In fact, if you're like most people I've talked to (including myself before I made pho ga), you probably don't even know what they look like. Here:
- About a teaspoon of coriander seeds.
- A cinnamon stick or two.
- About a teaspoon of whole cloves.
- A 2-inch knob of ginger, cut into halves or thirds.
- About 4 cloves of garlic, left whole.
- A large peeled carrot, cut into thirds or fourths.
- Two teaspoons of salt.
- Two tablespoons of fish sauce. I skimp and compromise on many things, but fish sauce is not one of them. If you can, buy good Vietnamese nuoc mam (fish sauce). If that's not available, at least get the highest quality you can buy. I get Three Crabs brand fish sauce:
Here's everything you need laid out:
Traditionally, the onion, ginger, and spices are charred to bring out their flavor before you actually begin the broth. In the crockpot recipe, we skip this step. The whole point of the crockpot, after all, is to throw everything in and forget about it, right?
So put the spices in a spice bag (I just used a cheesecloth) and put it in the crockpot, along with the rest of the ingredients.
Fill it all the way up with water.
Cover and turn on the crockpot!
You're going to want to let it simmer for at least six hours. I let mine simmer for about eight hours and would recommend that you do the same. The longer the broth simmers, the better it gets.
After six to eight hours have passed, you'll (hopefully) be left with a crockpot full of heaven.
Give it a taste, and add more salt or fish sauce if necessary. Then, remove everything from the broth except the oxtail and use a skimmer to skim the impurities off the top of the broth.
Keep that broth simmering while you get ready to assemble the pho. I was having a friend over, so I prepared a garnish plate with sliced white onion, chopped scallions, cilantro (yes, BeninSC, just for you!), basil leaves, and lime wedges. If you'd like, you can skip all of that except the basil leaves--I've been convinced that it's essential to bring out all the flavor of a bowl of pho. Hoisin sauce is also very good in pho. And some people like jalapeños and sriracha sauce in their pho, but that's not really our thing.
You'll also need some beef to put in your pho. It's recommended that you use eye of round roast, but I couldn't find that in the supermarket, so I used bottom round roast. It truly doesn't matter. Brisket is also excellent in pho, as is flank steak. If tendon or tripe is your thing, that is also a common addition. It's up to you. Whichever meat you choose, cut it as thinly as you can. That is, if you want it cooked all the way through when you pour the broth over it. Personally, I don't mind my meat being pink, so I cut my slices a little thick. Oh, and if you'd like, you can take some oxtail meat (which should be deliciously tender by now) off the bone and add that to the bowl as well.
Finally, you'll need noodles. Use a pack of banh pho noodles. To prepare the noodles, first soak them in water for 30 minutes. Then, drain them, boil a pot of water, and use a sieve to lower the noodles into the boiling water for 10 to 20 seconds.
Immediately put the noodles and sliced meat into a bowl. Then, simply ladle the broth into the bowl, which will immediately cook your meat (or not so much if you cut the meat as thick as I did). Put whatever garnishes you want in the bowl and enjoy!
So, the result? I was very pleasantly surprised with crockpot pho. I don't think it matches my favorite Vietnamese restaurant's pho, but my friend disagrees. Also, I think the star anise was a little overpowering, and I'd like to use less next time--although, again, my friend disagrees. But really, this recipe is a keeper, and it's so simple and affordable that anybody could do it. And believe me, there's nothing better on a cold winter's night than a crockpot full of pho simmering in your kitchen.
TOP PHOTOS
January 2, 2014
Enjoy jotter's wonderful PictureQuilt™ below. Just click on the picture and it will magically take you to the comment that features that photo. Have fun, Kossacks!