Interrogatories
Death penalty - for or against, and why?
Do you have any idea what frankincense and myrrh are? Would you be pleased by such a gift?
What is the longest flight you were ever on? How was it?
The Twitter Emitter
Some of you say, "Math is a universal language." Others say, "Maths is a universal language." See, right there: not a universal language.

— God (@TheTweetOfGod) January 3, 2014
SOURCES: Washington Post hoping to convince @EzraKlein to stay at paper with free Amazon Prime membership

— The Daily Edge (@TheDailyEdge) January 3, 2014
Yes, a blizzard means there's no global warming, just like one honest politician means there's no government corruption.

— Will McAvoy (@WillMcAvoyACN) January 3, 2014
Today in 2010, Alabama rejected same-sex marriage, but continued to recognize same-family marriage.

— Disalmanac (@Disalmanac) January 3, 2014
M.H Perry makes a stupid joke about Romney' Grandchild, She must be fired. Michael Scheuer says Obama should be killed, Goes on Fox news.

— steve trojanoski (@troj21) January 4, 2014
Some say "feed a fever, starve a cold," and some say it's the other way around, but I say feed them both and let God sort them out.

— John Scalzi (@scalzi) January 4, 2014
BAD NEWS: Those jeans make you look fat. GOOD NEWS: You make those jeans look skinny.

— Jesus Christ (@Jesus_M_Christ) January 5, 2014
Remember, the #GOP has no problem with "redistribution" as long as it's flowing upward. #P2 #UniteBlue http://t.co/...

— F. Grey Parker (@greyparker) January 5, 2014
Me: I think I'll use whole wheat flour… All the pantry pests in the world: OH HEY WAT DO? Me: So I'm going to use all-purpose flour…

— Wil Wheaton (@wilw) January 5, 2014
Ben Carson says legal marijuana use will lead to hedonism. I suppose drinking alcohol is a form of stoicism?

— Chris Dashiell (@cdashiell) January 5, 2014
On This Day
In 1540, King Henry VIII of England married Anne of Cleves, his fourth wife. He was hit by "buyer's remorse" when he saw that she did not look as good as the portrait he had received of her. Luckily (for her) she was amenable to a divorce that allowed her to remain in England and be taken care of for the rest of her life.
In 1907, Maria Montessori opened the first of her schools and daycare centers.
In 1912, New Mexico became the 47th U.S. state.
In 1941, in his State of the Union address, FDR gave his famous Four Freedoms speech.
In 1947, the first regularly scheduled around the world flight was instituted by Pan Am.
In 1994, Nancy Kerrigan was clubbed on the knee at the U.S. Figure Skating Championships in Detroit. The attack was planned by rival Tonya Harding along with Harding's ex and another friend.
In 2005, Edgar Ray Killen was arrested as a suspect in the 1964 murders of three civil rights workers. He was found guilty in state court of three counts of manslaughter on June 21, 2005, the forty-first anniversary of the crime. He appealed the verdict, but his sentence of three times 20 years in prison was upheld on January 12, 2007 by the Mississippi Supreme Court.
Born on This Day
1367 – King Richard II of England (d. 1400)
1412 – Joan of Arc, French military figure and Roman Catholic Saint (legendary date) (d. 1431)
1655 – Empress Eleonore-Magdalena of Neuburg of the Holy Roman Empire (d. 1720)
1745 – Jacques-Étienne Montgolfier, French inventor. He was one of the two Montgolfier brothers who pioneered hot air ballooning. (d. 1799)
1819 – Baldassare Verazzi, Italian painter (d. 1886)
1832 – Gustave Doré, French painter, illustrator and sculptor (d. 1883)
1868 – Stefan Luchian, Romanian painter (d. 1917)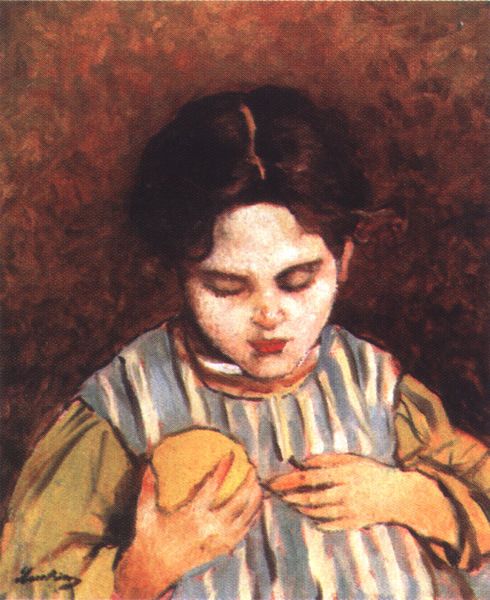 1873 - Joaquín Mir Trinxet, Spanish painter (d. 1940)
1878 – Carl Sandburg, American poet and historian (d. 1967)
1880 – Tom Mix, American actor (d. 1940)
1882 – Aleksandra Ekster, Russian painter (d. 1949)
1883 – Khalil Gibran, Lebanese writer (d. 1931)
1889 - Louis Ritman, U.S. Impressionist painter (d. 1963)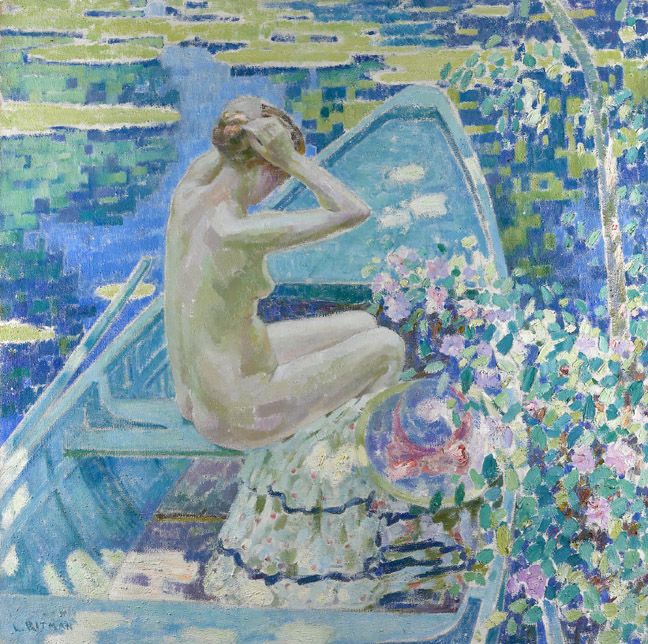 1899 – Phyllis Haver, American actress (d. 1960)
1903 – Francis L. Sullivan, English actor (d. 1956)
1906 - Ruth Hiatt, silent film actress (d. 1994)
1913 – Loretta Young, American actress (d. 2000)
1915 – Alan Watts, English writer/philosopher (d. 1973)
1926 – Mickey Hargitay, Hungarian-born American actor and bodybuilder (d. 2006)
1928 – Capucine, French actress (d. 1990)
1931 – E. L. Doctorow, American author
1934 – Sylvia Syms, English actress (See Tipple Jar)
1940 – Van McCoy, American musician (d. 1979) (The Hustle)
1946 – Syd Barrett, English guitarist, singer and songwriter (Pink Floyd and Stars) (d. 2006)
1947 – Sandy Denny, English singer and songwriter (Fairport Convention and Fotheringay) (d. 1978)
1951 – Kim Wilson, American musician (The Fabulous Thunderbirds)
1960 – Nigella Lawson, English chef and writer
1962 – Michael Houser, American guitarist (Widespread Panic) (d. 2002)
1964 – Mark O'Toole, English musician (Frankie Goes to Hollywood)
1986 – Alex Turner, English musician (Arctic Monkeys and The Last Shadow Puppets)
Died on This Day
1504 - Pedro Berruguete, Spanish painter (b. 1450)
1537 – Baldassare Peruzzi, Italian architect and painter (b. 1481)
1541 - Bernaert van Orley, Flemish painter (b. 1488)
1750 - Georg Lisiewski, Polish portrait painter (b. 1674)
1840 – Fanny Burney, English novelist and diarist (b. 1752)
1840 - Charles Towne, British painter of dogs and horses (b. 1763)
1852 – Louis Braille, French teacher of the blind and inventor of braille (b. 1809)
1866 - Paul Emil Jacobs, Danish painter (b. 1802)
1919 – Theodore Roosevelt, 26th President of the United States (b. 1858)
1944 – Ida Tarbell, American journalist (b. 1857)
1952 - Charles Ginner, British Camden Town Group painter (b. 1878)
1961 - Alfred Aaron Wolmark, Polish-born British painter (b. 1877)
1974 - David Alfaro Siqueiros, Mexican Social Realist muralist, painter (b. 1896)
1993 – Dizzy Gillespie, acclaimed jazz trumpet player (b. 1917)
1993 – Rudolf Nureyev, Russian ballet dancer (b. 1938)
1994 – Virginia Dell Cassidy, Bill Clinton's mother (b. 1923)
2004 – Francesco Scavullo, American photographer (b. 1921)
2006 – Lou Rawls, American singer (b. 1933)
Today is
Bean Day
National Shortbread Day
Three Kings Day
Cuddle Up Day
Apple Tree Day