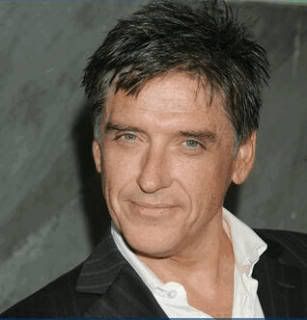 SPOILER WARNING: A late night gathering for non-serious palaver that does not speak of that night's show. Posting a spoiler will get you brollywhacked. You don't want that to happen to you.
The Insomniac's Vent - Hole (hereinafter known as IVH) is a noncontroversial topic, no flame zone. The IVH, if lost or stolen will not be replaced or purchase price refunded. Violation of IVH rules will result in expulsion without refund. A copy of IVH rules can be obtained from one or more members wearing tie-dyed oxford shirts after written requests. Admission to certain functions within the IVH may require additional innuendo, enter at your own risk. Frivolity and silliness are highly recommended for all riders. Flamewars are expressly forbidden and political ranting is strongly discouraged. Please consult your counselor, magistrate or religious functionary before usage. Comment below if you agree with said terms.
Addendum to above: First is first. Second can be skinkond.
Thank you and have an IVH night
Hello, my fellow venthooligans! Welcome to another Thursday night edition of the IVH. The place on Dkos where the really hip and cool kids hang out. Sometimes. I heard that somewhere.
Tonight, in cities from Boulder (where really uber cool kids do hang out, maybe) to Bangor (really uber cool wannabe kids hang out here because it's a name just begging innuendo, I think) might get to see a real, actual Aurora Borealias! Yep, I read about it last night when I googled it because I thought I remembered that our superstar venthooligan, Man Oh Man, once danced under that name. Man earned superstar status because he hosts not one, but two IVH Diaries. Two straight nights! And on one of those nights he just doubles up his diarist duties by producing a diary called OND. Ok, what the hell was I talking about? Oh yeah, Aurora Borealis. It's coming! Read all about it! From some source in Boulder: Space weather experts say a powerful solar storm may cause the aurora borealis to appear in the skies as far south as Colorado and even New Mexico tonight, a rare occurrence.
"It comes down to Boulder less than 10 times every 12 years," said Bill Peterson, a research associate with CU's Laboratory for Atmospheric and Space Physics. "This will probably be the last chance this year." **10 times in 12 years doesn't strike me as rare.** My google search led me to a news story from Detroit Free Press The aurora borealis, or northern lights, could be visible in the Detroit area if conditions ... Southeast Michigan residents might get a visual treat tonight. ... potentially be visible as far south as Pennsylvania, Iowa and Oregon. However, no news source in Oregon confirms it.
Wanna talk about something else? Craig's guests tonight are Patton Oswalt and Hannah New.

Last night: