Interrogatories
What is your favorite melty cheese? What do you prefer in your mac and cheese?
Did you ever have a favorite disc jockey? Who, and what station?
What is your favorite department in the department store?
The Twitter Emitter
Olympic athletes of the world, please turn Putin gay. You can do it.

— josh groban (@joshgroban) January 18, 2014
Call me old fashioned but sex should only be between a man and a woman he selected via a televised cattle call sponsored by car companies.

— Rye Silverman (@ryesilverman) January 18, 2014
I will let you fire me from your tech company for $1 million.

— David Waldman (@KagroX) January 18, 2014
No one says these giant severance packages undermine the incentive to work? Create a culture of dependency?

— David Waldman (@KagroX) January 18, 2014
Las Vegas is what would happen if a spam filter came to life

— Megan Amram (@meganamram) January 18, 2014
Chris Christie reviewing plans to divert the Hudson away from Hoboken.

— pourmecoffee (@pourmecoffee) January 19, 2014
Best Ensemble Acting in a Drama award actually should have gone to the 16 Democratic Senators pushing for more sanctions for Iran.

— Greg Mitchell (@GregMitch) January 19, 2014
"I never liked Christie until his scandals showed the media is out to get him." - Actual Republicans

— LOLGOP (@LOLGOP) January 19, 2014
Chris Christie is one more scandal revelation from having to start thinking about the name of his Fox News show.

— LOLGOP (@LOLGOP) January 19, 2014
Bud bowl!!!!! This year it actually means something

— Steve Weinstein (@steveweinstein) January 20, 2014
I'm hearing from sources that Seahawks and Broncos may not be cleared to land at Newark Airport unless they endorse Christie '16

— Will Bunch (@Will_Bunch) January 20, 2014
On This Day
In 1801, John Marshall was appointed chief justice of the Supreme Court.
In 1841, China was persuaded to give Hong Kong to Great Britain. They gave it back in 1997 (with a period of Japanese occupation during WW2).
In 1885, though he wasn't the original inventor, L.A. Thompson patented the roller coaster (the first of many patents for that technology he obtained). It's been up or down ever since.
In 1920, the ACLU was founded.
In 1954, the first black-owned radio network, the National Negro Network, was founded.
In 1961, the 35th President of the United States, John F. Kennedy, was sworn in.
In 1981, the 40th President of the United States, Ronald Reagan, was sworn in. Coincidentally, Iran released a bunch of hostages as soon as this deed was done.
In 1986, Martin Luther King, Jr. Day was celebrated as a federal holiday for the first time.
In 2001, George W. Bush received his court appointment as the 43rd president of the United States.
In 2009, Barack Obama was sworn in as the first African-American president of the United States.
Born on This Day
1756 - Jean-Antoine Constantin, French painter (d. 1844)
1795 - Frans Vervloet, Flemish painter and lithographer (b. 1872)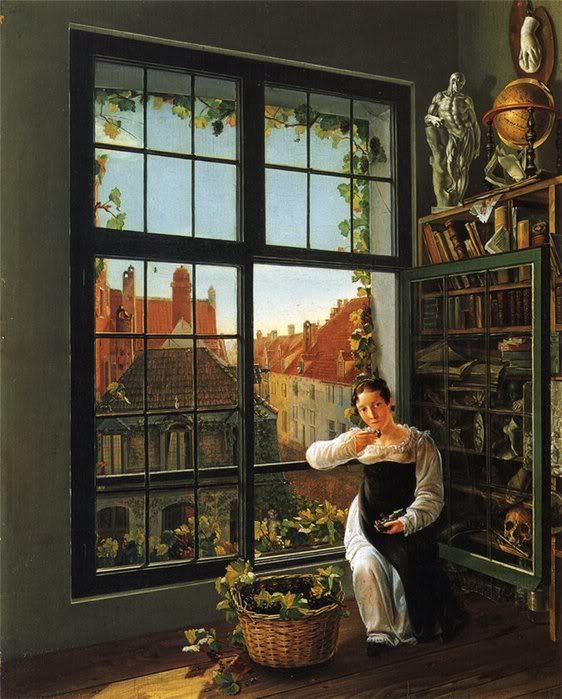 1798 – Anson Jones, 5th and last President of Texas (d. 1858)
1811 - Vincent Vidal, French painter (d. 1887)
1829 - John Roddam Spencer Stanhope, English painter (d. 1908)
1834 – George D. Robinson, 34th Governor of Massachusetts (d. 1896)
1837 – David Josiah Brewer, U.S. Supreme Court Justice (d. 1910)
1838 - Willem Geets, Belgian history, genre, and portrait painter (d. this same day in 1918)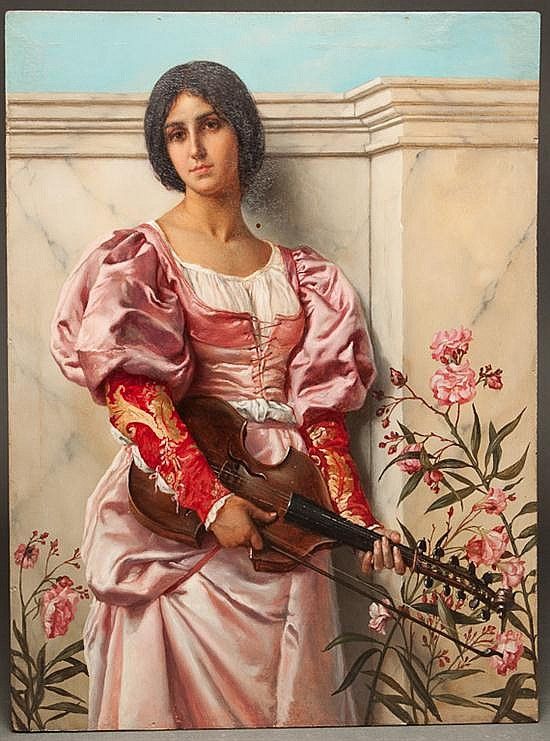 1867 – Yvette Guilbert, French singer and actress (d. 1944)
1871 - Nicolas Alexandrovitch Tarkhoff, Russian painter (d. 1920)
1878 – Finlay Currie, British actor (d. 1968)
1878 – Ruth St. Denis, American dancer (d. 1968)
1888 - Huddie Ledbetter, better known as Lead Belly, influential blues musician, singer, songwriter (d. 1949)
1896 – George Burns, American actor, comedian (d. 1996)
1896 – Isabel Withers, American actress (d. 1968)
1900 – Colin Clive, British actor (d. 1937)
1902 – Leon Ames, American actor (d. 1993)
1907 – Paula Wessely, Austrian actress (d. 2000)
1918 – Juan García Esquivel, Mexican bandleader (d. 2002)
1920 – Federico Fellini, Italian film director (d. 1993)
1920 – DeForest Kelley, American actor (d. 1999)
1926 – Patricia Neal, American actress (d. 2010)
1929 – Jimmy Cobb, American jazz drummer
1929 – Arte Johnson, American actor
1930 – Buzz Aldrin, American astronaut
1934 – Tom Baker, British actor and best of the early Doctor Who actors.
1943 – Rick Evans, American singer (Zager and Evans)
1945 – Eric Stewart, English musician and songwriter (10cc, Hotlegs and The Mindbenders)
1946 – David Lynch, American film director
1952 – Paul Stanley, American musician (Kiss and Wicked Lester)
1956 – Bill Maher, American author, comedian, and political analyst
1959 – Tami Hoag, American novelist
1959 – R.A. Salvatore, American author
1960 – Scott Thunes, American musician (Frank Zappa) and good friend, happy birthday, ya old reprobate!
1965 – Greg Kriesel, American bassist (The Offspring)
1969 – Nicky Wire, British musician (Manic Street Preachers)
Died on This Day
1779 – David Garrick, English actor (b. 1717)
1814 - Jean-François-Pierre Peyron, French painter and draftsman (b. 1744)
1815 - Caroline-Friederike Friedrich, German still life painter (b. 1749)
1875 – Jean-François Millet, French painter (b. 1814)
1900 - John Ruskin, English art critic and sometimes painter (b. 1819)
1917 - Alejandro Ferrant, Spanish painter (b. 1843)
1924 – Ivor Crapp, Australian rules football umpire with a great name (b. 1872)
1937 - Richard Benno Adam, German painter (b. 1873)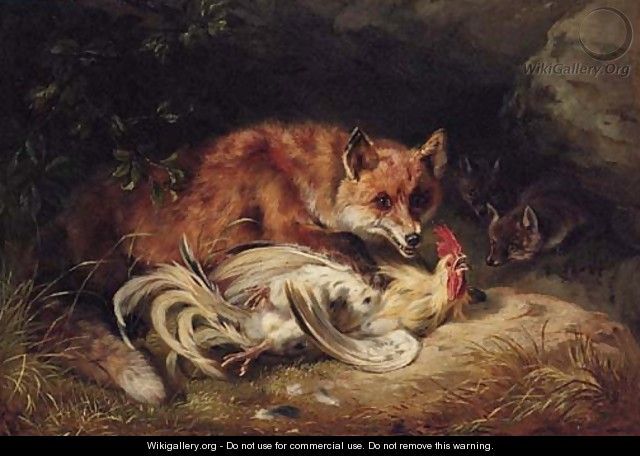 1965 – Alan Freed, American disk jockey (b. 1922)
1971 – Gilbert M. 'Broncho Billy' Anderson, American actor, director, writer, and producer (b. 1880)
1980 – William Roberts, British painter (b. 1895)
1984 – Johnny Weissmuller, American swimmer and actor (b. 1904)
1989 - Beatrice Lillie, actress (b. 1894)
1990 – Barbara Stanwyck, American actress (b. 1907) See Tipple Jar
1993 – Audrey Hepburn, Anglo-Dutch actress (b. 1929)
1996 – Gerry Mulligan, American musician (b. 1927)
2003 – Al Hirschfeld, American caricaturist (b. 1903)
2003 – Nedra Volz, American actress (b. 1908)
2012 – Etta James, American singer (b. 1938)
Today is
National Cheese Lover's Day
National Buttercrunch Day
National Coffee Break Day
Penguin Awareness Day
National Disc Jockey Day
Camcorder Day
National Day of Service
Martin Luther King Day