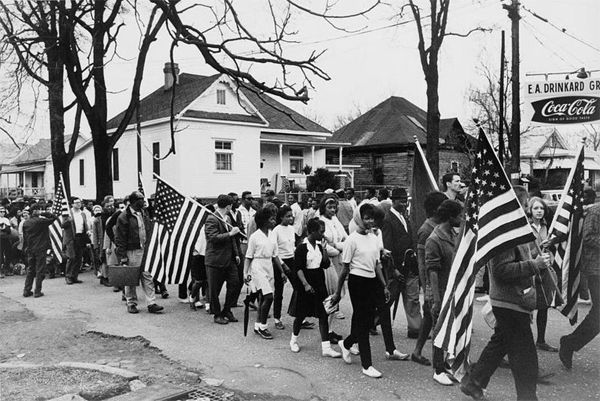 Selma to Montgomery march - 1965
What moved you to support the movement for civil rights?
Commentary by Black Kos Editor Denise Oliver-Velez
I was re-reading for the nth time Hamden Rice's powerful piece "Most of you have no idea what Martin Luther King actually did", yesterday, where he describes what his father told him about the importance of Dr. King and the movement he was an integral part of, in making black people unafraid.
When talking about the resistance to Martin Luther King Day, last Sunday, and in reading and commenting in Meteor Blades's piece on J. Edgar Hoover's assaults on Dr. King and the movement, it struck me that some people—imho mistakenly—believe the civil rights movement was ended with the death of Dr. King. That somehow it was buried with him, and is now solely to be honored and respected as "history", to be dusted off a few times a year.
The wikipedia entry gives dates "1955–68".
I realized that those of us who lived during those early days have a very different perspective than those who were born later and perhaps got insights from watching series like "Eyes on the Prize" or reading memorial news coverage.
For me, the movement has never ended...yes it has had an ebb and flow, and yes, we have lost leaders and cadres and supporters over the years—to natural and unnatural death—but the reasons we have struggled haven't gone away, and the reports of "movement's end", from my perspective are greatly exaggerated. In fact, it's a lie, that we cannot afford to buy.
I recognize that people of all ages, races and ethnicities who continue to fight the battle, were at some point moved, or jettisoned into the struggle, by a moment, or an image, or an incident that had a profound impact and continues to sustain their movement forward. That people who are committed to long term struggle are sustained by memories and moments large and small.
I've never asked people to share what memory, or moment, or incident shaped your commitment.
I'd like to do so today.
I know that one of the most profound moments in my childhood sounds simple. I was in Princess Anne Maryland, with my mom, in the hot summertime. I was 4 or 5 years old. I wanted an ice cream cone. I saw a little boy standing inside an ice cream parlor, licking one with relish. He looked at me, through the glass, and slowly stuck his tongue out at me. My mom was dragging me away. There would be no ice cream that day, because as she explained to me, that little boy was "white", and that ice cream parlor was segregated, and my mother wasn't setting foot in a place like that.
I've never forgotten that day, that boy, that ice cream cone. That word—segregation.
I was never denied ice cream in NYC.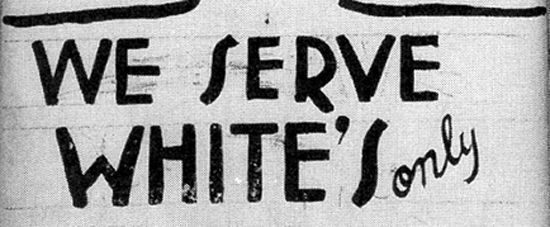 Sure, later as I grew older, I learned about race, and racism, Jim Crow, and voting rights, and racial economic inequality, and was encouraged by my parents to fight back—actively. I joined various wings of "the movement". I joined young people, and middle aged people and old folks, of all colors, and we marched on. I fought in the North, and I fought in the South. I fought alongside Native Americans, and Asians, and Puerto Ricans and Mexicans, and radical whites.
Inspired—initially—by an ice cream cone I couldn't have.
What moved you, or inspired you to take that first step into our ongoing movement?
Was it an image? A memory, a book, a song, a film, an incident, or something someone said or did?
I look forward to reading what you share today.
~~~~~~~~~~~~~~~~~~~~~~~~~~~~~~~~~~~~~~~~~~~~~~~~~~~
News by dopper0189, Black Kos Managing Editor
~~~~~~~~~~~~~~~~~~~~~~~~~~~~~~~~~~~~~~~~~~~~~~~~~~~

~~~~~~~~~~~~~~~~~~~~~~~~~~~~~~~~~~~~~~~~~~~~~~~~~~~
Americans all over the country are honoring the memory of Martin Luther King, Jr. by giving back to their community and taking part in the national MLK Day of Service. Christian Science Monitor: MLK Day of Service: Carrying his legacy forward by doing for others.
~~~~~~~~~~~~~~~~~~~~~~~~~~~~~~~~~~~~~~~~~~~~~~~~~~~
"Life'™s most persistent and urgent question is: ˜What are you doing for others?"€
Those words were spoken by the slain civil rights leader Dr. Martin Luther King Jr., also a strong proponent of community service.
This [past] weekend, students, families and individuals across the country have been putting Dr. King's teachings into practice, devoting some of their long holiday weekend to serving others as part of the MLK Day of Service, which urges Americans to consider the holiday a day on, not a day off.€
Volunteer organizations, universities, church groups, and municipalities around the country have organized a wide variety of service projects throughout the weekend, ranging from simple actions such as donating a coat or bag of groceries to the needy, to more substantial time investments such as community construction or painting projects.


~~~~~~~~~~~~~~~~~~~~~~~~~~~~~~~~~~~~~~~~~~~~~~~~~~~


~~~~~~~~~~~~~~~~~~~~~~~~~~~~~~~~~~~~~~~~~~~~~~~~~~~
Millennial Haitian-Americans Are Open for Business. ColorLines: After the Quake.
~~~~~~~~~~~~~~~~~~~~~~~~~~~~~~~~~~~~~~~~~~~~~~~~~~~
For hyphenated Americans, it'€™s not uncommon to feel a tug between the United States and the land of their parents' birth and heritage. For Haitian-Americans, the 2010 earthquake and the foreign NGO army that followed took that tug and magnified it several times over. In what may be an under-appreciated reversal of decades of exodus by their parents and grandparents before them, many young American-born Haitians are "returning"€ to help develop the country. Among them, American-born Nickson Toussaint, a 28-year-old entrepreneur and €œfan of nationalism €"that is, the one inspired by Haitian revolutionaries Toussaint L'Ouverture and Jean-Jacques Dessalines. Since 2011, Toussaint and his wife have invested $150,000 to help develop a virgin 2.5 acre beachfront property into Azur Resort & Spa. The time for a renaissance in Haiti is now, and he says, his generation is the one to bring it.
How did the earthquake affect you?
I had a pastor tell me once that, œYou will ultimately find your purpose in what burdens you. The global depiction and negative perception of our Haitian people have always been heavy on my heart. [And when the earthquake happened] I was shocked by the death and destruction. I had just returned from Haiti a few months prior and wrote a journal entry describing it as a nation in desperate need of a period of progressive growth. I saw [the earthquake] as an opportunity for the country to rise out of its ashes, as well as for the diaspora to return and change the game. I wanted to take a part of that resurrection. The more I began exploring tourism, the more I realized there was a large opportunity to rebrand the perception of the country.
So you, a second-generation Haitian-American, set out on your first business venture no less, just two years after a massive 7.0 magnitude quake. Why?
Well I was born in New York City and raised in Haiti for a few years. My wife is also Haitian-American, anad I always knew we'd return and do some work [there] but we didn't have much inspiration 'til our wedding. It was a horrible experience.


~~~~~~~~~~~~~~~~~~~~~~~~~~~~~~~~~~~~~~~~~~~~~~~~~~~
The rowdy gatherings touch on issues of public space and entitlement in a society in which living standards for the poor have improved and social classes are in flux. New York Times: Brazil's Latest Clash With Its Urban Youth Takes Place at the Mall.
~~~~~~~~~~~~~~~~~~~~~~~~~~~~~~~~~~~~~~~~~~~~~~~~~~~
The images have already been so jolting to Brazil'€™s elites that President Dilma Rousseff has convened a meeting of top aides to form a response and business owners have obtained injunctions to shut them down: thousands of teenagers, largely from the gritty urban periphery and organizing on social media, going on raucous excursions through shopping malls.
Called rolezinhos (little strolls) in the slang of SÃo Paulo's streets, the rowdy gatherings may be going beyond mere flash mobs to touch on issues of public space and entitlement in a society in which living standards for the poor have improved and social classes are in flux.
"€œWhy don'€™t they want us to go inside malls?"€ asked Plinio Diniz, 17, a high school student who attended a rolezinho this month in Shopping Metra´ Itaquera, a mall here where police officers used tear gas and rubber bullets to disperse the estimated crowd of 3,000. "œWe have the right to have fun, but the police went too far."€
Unnerved by the street protests that shook cities across the country last year, the authorities are carefully trying to evaluate ways to react to the gatherings, which began heightening in size and intensity in December. All too aware that the street protests mushroomed after the harsh police response, officials in Brasilia, the capital, are warning against using force to dislodge teenagers from the malls.
"I don'€™t think repression is the best way forward, because everything done along that line is like throwing gasoline into the fire", Gilberto Carvalho, a top aide to Ms. Rousseff, told reporters.
Fears of, say, vandalism and shoplifting notwithstanding, the police have reported only a few arrests associated with the rolezinhos. Still, police forces overseen by state governors seem in no mood for accommodation, and operators of some high-end malls have obtained court orders allowing their security personnel to bar participants.


~~~~~~~~~~~~~~~~~~~~~~~~~~~~~~~~~~~~~~~~~~~~~~~~~~
At least unlike Nigerian President Goodluck Jonathan he didn't sign the bill into law. LA Times: Ugandan president slams gays while refusing to sign ainti-gay bill.
~~~~~~~~~~~~~~~~~~~~~~~~~~~~~~~~~~~~~~~~~~~~~~~~~~
Ugandan President Yoweri Museveni refused to sign into law a tough anti-homosexual bill passed by parliament last month. But the tone of his remarks offered little cheer for the country's beleaguered gay rights groups.
In a letter accompanying his decision, Museveni described gays and lesbians as abnormal, mercenary and a product of "random breeding" in the West when "nature goes wrong." He suggested that young homosexuals were lured by money and needed rescuing.
The measure would have provided life sentences for some homosexual acts, although the original bill proposed the death penalty.
Museveni's comments, reported in Uganda's Daily Monitor, came days after another African leader, Nigerian President Goodluck Jonathan, signed a law banning all gatherings of homosexual people and outlawing same-sex marriage. Homosexuality was already illegal in Nigeria, as it is in 38 African countries, according to Amnesty International.
News reports out of Nigeria said a 28-year-old man who confessed to a single homosexual act seven years ago was recently lashed 20 times in northern Bauchi state, where Islamic or sharia law is in place. The man could have been stoned to death, but Judge Nuhu Mohammed said he had shown remorse for an act committed long ago, the Associated Press reported.


Equality protest in Uganda
~~~~~~~~~~~~~~~~~~~~~~~~~~~~~~~~~~~~~~~~~~~~~~~~~~~


~~~~~~~~~~~~~~~~~~~~~~~~~~~~~~~~~~~~~~~~~~~~~~~~~~~
'I don't think it's more dangerous than alcohol' says the President. The Guardian: Obama says marijuana is a bad habit but minorities are unfairly punished.
~~~~~~~~~~~~~~~~~~~~~~~~~~~~~~~~~~~~~~~~~~~~~~~~~~~
President Barack Obama believes smoking marijuana is a "bad habit" but thinks legal penalties now fall disproportionately on minorities and that states legalising pot should go ahead with their plans, he said in a profile released on Sunday.
"As has been well documented, I smoked pot as a kid, and I view it as a bad habit and a vice, not very different from the cigarettes that I smoked as a young person up through a big chunk of my adult life," he is quoted as saying in a New Yorker magazine article. "I don't think it is more dangerous than alcohol."
The president said he has told his two daughters that smoking marijuana is "a bad idea, a waste of time, not very healthy".
However, he said he is concerned that marijuana-related arrests fall far more heavily on minorities than on others. Legalisation of pot should go forward in the states of Colorado and Washington because "it's important for society not to have a situation in which a large portion of people have at one time or another broken the law and only a select few get punished," he said.
Marijuana remains illegal in the United States under federal law, but 21 US states allow or are about to allow medical marijuana use, and Colorado and Washington have decriminalised use of pot entirely. Alaska and the District of Columbia are considering following suit.


~~~~~~~~~~~~~~~~~~~~~~~~~~~~~~~~~~~~~~~~~~~~~~~~~~~

~~~~~~~~~~~~~~~~~~~~~~~~~~~~~~~~~~~~~~~~~~~~~~~~~~~
A shot of diversity from across the pond. The Guardian: The Sky at Night presenter Maggie Aderin-Pocock: 'In space, race doesn't matter'.
~~~~~~~~~~~~~~~~~~~~~~~~~~~~~~~~~~~~~~~~~~~~~~~~~~~
As a child, space scientist Maggie Aderin-Pocock was allowed to stay up late and watch one programme, The Sky at Night. She mainly grew up in light-polluted London, unable to see much outside the window of her family's council flat in Camden, but still she had a fascination with space. Some long winter nights, walking home from school across Hampstead Heath, she would look up and think, "Patrick talked about that constellation, I can see it now."
Patrick Moore presented the astronomy programme for more than 50 years; from next month, Aderin-Pocock will present the series, with astrophysicist Chris Lintott, in a new monthly slot on BBC4. "It's a wonderful opportunity, but with a bit of fear and trepidation as well," she says. "[Patrick] was just such an iconic figure. There is no way I could fill his shoes, it's just trying to continue the legacy really."
But she is a wonderful choice. Aderin-Pocock has a talent for sharing her enthusiasm, having spent the last few years giving talks to more than 100,000 schoolchildren, particularly at inner city schools, and delivering lectures all over the world. She has already presented two documentaries; one on satellites, the other about the moon. Quite apart from her obvious passion and charisma – in person, as on screen, she is warm and funny, every sentence seemingly delivered with a smile – it is gratifying to see a black, female scientist, of middle age, being given a higher profile by the BBC.
You can't help but wonder what Moore, her inspiration, would have thought of her (this is the man who said, of immigrants, "we are being swamped by parasites"; of women, whom he also believed had ruined the BBC, "I used to watch Doctor Who and Star Trek but they went PC – making women commanders, that kind of thing"). Has she given much thought to that? She laughs. "I always thought it would have been interesting if we met because I don't know what he would have made of me. I appeared on The Sky at Night twice before, but I never actually met him. We'd have a shared enthusiasm, that's what I hope. We would have found common ground. I think he was of a different era, and times evolve. That doesn't excuse it, but it does mean things change."




~~~~~~~~~~~~~~~~~~~~~~~~~~~~~~~~~~~~~~~~~~~~~~~~~~~~
The Academy, like the movie industry overall, tends to gravitate toward stories about slavery when they feature a merciful white man bringing freedom. The Atlantic:
12 Years a Slave: Yet Another Oscar-Nominated 'White Savior' Story
~~~~~~~~~~~~~~~~~~~~~~~~~~~~~~~~~~~~~~~~~~~~~~~~~~~~
A few weeks back, I noted that there are not many movies about slavery. Given that, though, the list of slavery films that have been real contenders come Academy Award season has been surprisingly large. Besides 12 Years a Slave, which won a Golden Globe for Best Picture of the Year (Drama) on Sunday night and yesterday received nine Oscar nominations including one for Best Picture, films recognized in major categories on Oscar night over the past 30 years include Glory, (1989, Best Supporting Actor award), Amistad (1998, Best Supporting Actor nomination), Lincoln (2012, Best Actor award), and Django Unchained (2012, Best Supporting Actor award, Best Original Screenplay award).
Despite the number of films, though, there's a relative paucity of thematic range. All of these critically acclaimed films use variations on a single narrative: Black people are oppressed by bad white people. They achieve freedom through the offices of good white people. Happy ending.
The stridency of the "white savior" narrative varies a good deal from film to film. Lincoln treats black people mostly as props who provide significant glances and strategic reminders of What This Is All For while strings swell and Daniel Day-Lewis (Best Actor!) flexes his cheeks in an excess of folksy, canny, oleaginous self-regard as Lincoln. Django and Glory, meanwhile, both figure their white saviors as military enablers, teaching black men to self-actualize through violence, and thereby free themselves (Django) or their people (Glory). 12 Years A Slave drops its Brad Pitt-ex-machina in only at the end, focusing instead—refreshingly—on Solomon Northup's own struggles and resilience.
The white savior in 12 Years probably wouldn't be off-putting at all except for the fact that, in Daniel Josa Older's words, "Did we really need yet another white savior narrative?" As it is, in the context of Hollywood, Northup's stunned/numb gratitude at the end of the film tends to blur into a montage of other teary-eyed black actors gazing with awe and wonder at the surprising, over-determined nobility of some white actor or other.
I've seen Brad Pitt's role in 12 Years defended on the grounds that Northup was in fact aided, and saved, by a white man. That's certainly true. It's also true that Lincoln did a great deal to end slavery. And it's true that white men worked to free Africans in the Amistad case, and that Colonel Robert Shaw bravely fought side by side with black troops during the Civil War. I'd even argue (as I did here) that white people need to see stories about anti-racist whites, both as inspiration and as an exercise in humility. (If Shaw is the standard for principled resistance to racism, I know I, at least, don't measure up.) But when every major film representation of slavery hinges on venerating the noble sacrifices of honorable whites—well, let's just say that as a challenge to white supremacy, it leaves something to be desired.


~~~~~~~~~~~~~~~~~~~~~~~~~~~~~~~~~~~~~~~~~~~~~~~~~~~~~~~~~~~~~~~
Voices and Soul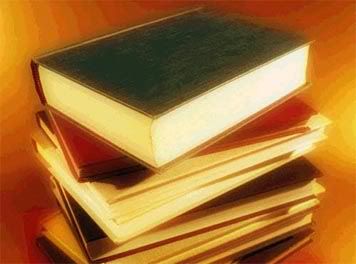 by Justice Putnam
Black Kos Poetry Editor
The transportation of goods has always been an important part of any civilization.; especially when a civilization is expanding and far-flung. All the important goods are put upon the conveyence and shipped across vast oceans to a port of eager recipients.
All of the important goods are shipped and transported; sometimes with care, sometimes not. Sometimes even, the goods are lost at sea.
What if then, the goods in question are not merely foodstuffs, machinery or fine material? What if the important goods transported, are people?
Then it becomes a series of...
Migrations

Water rocks the hull of the ship and the dark night comes on the waves
against the dark wood taken from the forests on the island
the people sleep or fight to sleep or smoke the coarse-leaved tobacco
with cans of saltwater at hand nearby for threat of fire
the people dream of rich goods and silk and land and sea
slender bars of chocolate hidden in the trunk with jewelry
stuffed below the bed the people dream of fire and awake
to the damp air salt in the throat and cough to awake
to the dark night that comes on the waves against the dark wood
taken from the hands of the people from the forest on the Island
as the ship moves East leaving the water of the Islands bays rocks and close current
into open sea along the Black Current the Black Sivo the current
that runs along the Islands of the North and takes the ship
into the waters of open sea

On the boats come the goods that cross the waters
like veins and blood rushing
the goods cross the waters

raw silk in bundles the fineness of two strands
thin untwisted silk
white scarlet blue mustard wound in small skeins
quantities of velvets gold embroidered with gold woven and brocades
silver thread upon silk in patterns detailed and rich
damasks satin taffetas linen from the grass called lencesuelo
musk benzoin ivory metal basins copper cast iron pots
bed ornaments hangings coverlets tapestries of different shades
horse-trappings finished with glass beads seed-pearls rubies sapphires
crystals nails sheet-iron tin lead salt petre
gunpowder wheat flour preserves of orange peach pear nectarine plums
cherries nutmeg pepper ginger salt pork chestnuts walnuts chicueyes
thread needles thimbles cushions pins boxes
writing cases engraved with scenes of bamboo and waves
moons and mist
beds chairs gilded benches buffalos geese swans horses males asses
caged birds that sing birds that talk
birds the color of ash the color of sunrise

rum is the cane's sugar water
invented from smart mouths of slaves
discarded impurities boiled to a bitter blackness
rough as gravel
so unwanted they lined the lips of rain ditches
calcium rich tips
of animal hooves
mixing with rain dirt and mud
old leaves fiber and mangrove
the unwanted collected
yet
in the rich dirt purity of need
a sweetness beyond sweetness
the seven o clock sweat
of an unwashed neck
hair fibers and cane pulp
the foaming rush of juice and song
beaten into barefoot psalms
the simple chemistry of this
distillation of a kiss
thirst
and a word like rum

and a word like rum

and a word like…

achuete
atole
avocado
balsa
banqueta
cachuete
calabaza
camachile
camote
calachuche
chico
chocolate
coyote
nanay
tatay
tiangui
tocayo
zacate
zapote

On the boats come the blood that cross the waters
like veins and goods the blood comes
crossing the waters

Blanco y India = Mestizo
Mestizo y Mestiza = Mulato
Blanca y Mulata = Terceron, Morisco
Indio y Torna-atras = Lobo
Indio y Negra = Zambo
Indio y No te entiendo = Ahi te estas
Indio y Coyota = Chamiso
Indio y Loba = Grifo
Negro y Mulato = Galfaro
Negro y Zamba = Zambo prieto
Mulato y Barzina = Coyote
Mulato (o Chino) y Loba = Jibaro
Mulato y Tente en el aire = No te entiendo

On the boats come the blood
the blood
the blood

a shadow of water
dampens
the curling script of graffiti

a swirling necklage
of smooth-abdomened ants
carry blond eggs
on their backs
the plumb jaws of larvae
undulating
green tufts of grass
shoulder concrete
exhaling in small shatterings
the day's weightlessness

the sky
the revolting face
of an enraged
and tender lover
promises a flashing echo
and wind

when the rain comes again
you will remember
a certain origin
a canopy of molecules and mist
you will forget to want yourself
a different shade a different shape
instead
another bed
of injury and faith
a quiet quiet some
thing
no stronger than a leaf
or a wave
taking shape

Water rocks the hull of the ship and the dark night comes on the waves
against the dark wood taken from the forests on the island
the people sleep or fight to sleep or smoke the coarse-leaved tobacco
with cans of saltwater at hand nearby for threat of fire
the people dream of rich goods and silk and land and sea
slender bars of chocolate hidden in the trunk with jewelry
stuffed below the bed the people dream of fire and awake
to the damp air salt in the throat and cough to awake
to the dark night that comes on the waves against the dark wood
taken from the hands of the people from the forest on the Island
as the ship moves East leaving the water of the Islands bays rocks and close current
into open sea along the Black Current the Black Sivo the current
that runs along the Islands of the North and takes the ship
into the waters of open sea

-- Dorian Merina
~~~~~~~~~~~~~~~~~~~~~~~~~~~~~~~~~~~~~~~~~~~~~~~~~~~~~~~~~~~~~~~
Welcome to the Black Kos Community Front Porch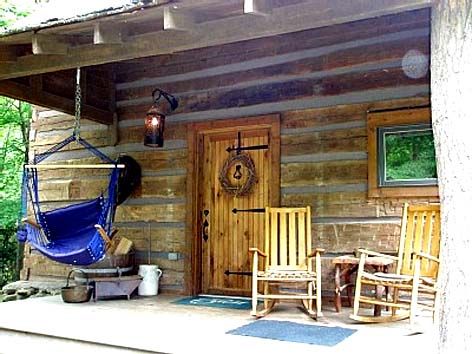 Please remember to share us with your social networks, and if you'd like to join us, let us know in comments.