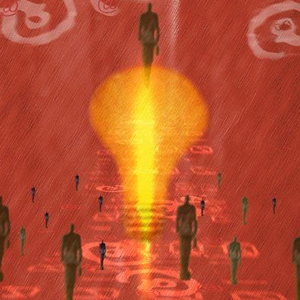 Commentary: African American Scientists and Inventors
by Black Kos Editor, Sephius1


Dr. Alexa Canady-Davis was the first Woman and first African American to become a Neurosurgeon in America. From Lansing Michigan, Alexa Irene Canady is the daughter of Elizabeth Hortense (Golden) Canady and Clinton Canady Jr. Her father was a graduate of the School of Dentistry of Meharry Medical College, practicing in Lansing. Her mother was a graduate of Fisk University was active for years in civic affairs of Lansing. She also served as national president of Delta Sigma Theta Sorority.
(con't.)
Young Canady and her brother grew up outside Lansing and were the only two Black students in the entire school. Despite the obstacles, Canady was an exceptional student and named a National Achievement Scholar in 1967. She attended the University of Michigan, getting her BS, degree in 1971. After this came the University of Michigan, Medical School, and her M.D. cum laude in 1975. Canady's Interned at Yale's New Hane Hospital from 1975 to 1976, and an example of her non-recognition due to being Black and a woman came on her first day of her residency at Yale New Hane Hospital. She was appointed as first female and first black to a residency in neurosurgery. As she began making her rounds a hospital administrator referred to her as "the new equal-opportunity package." Despite the remark, Dr. Canady viewed her accomplishment as a double achievement for herself and both women and African Americans.
From there she went to the University of Minnesota in neurosurgery, from 1976 to 1981. She also worked at the University of Pennsylvania Children's Hospital of Philadelphia, Ped Neurosurg from 1981-82. Currently, Canady is the director of neurosurgery at Children's Hospital in Detroit and a clinical associate professor at Wayne State University. Her Areas of Expertise are Craniofacial Abnormalities, Epilepsy, Hydrocephalus, Pediatric Neurosurgery, and Tumors of Spinal Cord and Brain. She has also added to special research topics such as assisting in the development of neuroendoscopic equipment, evaluating programmable pressure change valves in hydrocephalus, head injury, hydrocephalus and shunts, neuroendoscopy, and pregnancy complications of shunts......Read More
~~~~~~~~~~~~~~~~~~~~~~~~~~~~~~~~~~~~~~~~~~~~~~~~~~~
News by dopper0189, Black Kos Managing Editor
~~~~~~~~~~~~~~~~~~~~~~~~~~~~~~~~~~~~~~~~~~~~~~~~~~~

~~~~~~~~~~~~~~~~~~~~~~~~~~~~~~~~~~~~~~~~~~~~~~~~~~~
By not capturing actress Lupita Nyong'o's true complexion, the magazine rejects the full spectrum of African-American beauty. The Roots: Vanity Fair Just Doesn't Understand Black Beauty.
~~~~~~~~~~~~~~~~~~~~~~~~~~~~~~~~~~~~~~~~~~~~~~~~~~~
There were only two topics that should have dominated any conversation about actress Lupita Nyong'o last Thursday. That morning (and after much hype), she was officially nominated for an Academy Award for her first film role as Patsey, an enslaved woman abused by her sadistic owner, in 12 Years a Slave. And that evening she gave an emotional speech that moved many to tears as she accepted an award for best supporting actress from the Critics' Choice Awards.
But that day, there was a third topic swirling around Hollywood's newest "it" girl. Like W and Dazed & Confused magazines, which recently featured Nyong'o on their covers, Vanity Fair was eager to capture her. Evidently, someone had seen folks fawning over her beauty, talent and grace, and the magazine wanted to add to the fervor.
From the Vanity Fair Twitter account came a picture of Nyong'o wearing white and surrounded by white balloons. Her complexion was noticeably off. Nothing as bad as the before-and-after images of the Nigerian pop star Dencia making the rounds. The entertainer had used Whitenicious, a "skin toning" product, to remove her melanin. But Nyong'o was a weird, much lighter shade than the deep-brown hue the public had grown accustomed to seeing on-screen and in Miu Miu ads. She looked ... off.


~~~~~~~~~~~~~~~~~~~~~~~~~~~~~~~~~~~~~~~~~~~~~~~~~~~
Race Forward the publisher of Colorlines analyzed nearly 1,200 newspaper articles and transcripts from cable TV outlets from 2013 on issues of race. ColorLines: How Well Does the Media Cover Race?
~~~~~~~~~~~~~~~~~~~~~~~~~~~~~~~~~~~~~~~~~~~~~~~~~~~
You've probably noticed how media focus on whether or not Paula Deen or some other celebrity or public figure is intentionally racist, rather than on the institutional and structural root causes of the racial disparities that continue plague our society.
Well, as Jay Smooth tells you in attached video, you can quantify that intuition with a new report, "Moving the Race Conversation Forward." The report comes from the researchers at Race Forward, publisher of Colorlines, who analyzed nearly 1,200 newspaper articles and transcripts from cable TV outlets from 2013, and found that two thirds of race-focused coverage either emphasized alleged individual racism or prioritized voices that dismissed the persistence of racism as a significant force in our country today.
The report refers to this kind of coverage as "systemically absent" content, in contrast to "systemically aware" content that at least highlights policies and practices such as racial profiling or voter suppression that lead to racial disparities. As the latter term is defined, the media didn't have to explicitly use terms like "institutional racism," "structural racism" or "systemic racism" to be classified as "systemically aware," but even with this low bar, the performance was poor.




~~~~~~~~~~~~~~~~~~~~~~~~~~~~~~~~~~~~~~~~~~~~~~~~~~~
I show passion on the football field—but that's only a small part of who I am. If you want to judge me, I can handle it. MMQB: 'To Those Who Would Call Me a Thug or Worse …'
~~~~~~~~~~~~~~~~~~~~~~~~~~~~~~~~~~~~~~~~~~~~~~~~~~~
During a Wednesday press conference, Sherman was asked if "thug," a word that was used often on message boards and social media to describe the Seahawks cornerback, bothers him more than any other term.
"The reason it bothers me is because it seems like it's an accepted way of calling somebody the N-word now," he said. "It's like everybody else said the N-word and then they say 'thug' and that's fine. It kind of takes me aback and it's kind of disappointing because they know.
"What's the definition of a thug? Really? Can a guy on a football field just talking to people [be a thug?] ... There was a hockey game where they didn't even play hockey! (Laughter from the media) They just threw the puck aside and started fighting. I saw that and said, 'Ah, man, I'm the thug? What's going on here?'" (More laughter from the media). So I'm really disappointed in being called a thug," he said.
Later, Sherman explained that the term was especially troubling given that it's something he's endured his whole life.
"I know some 'thugs,' and they know I'm the furthest thing from a thug," Sherman said. "I've fought that my whole life, just coming from where I'm coming from. Just because you hear Compton (Calif.), you hear Watts, you hear cities like that, you just think 'thug, he's a gangster, he's this, that, and the other,' and then you hear Stanford, and they're like, 'oh man, that doesn't even make sense, that's an oxymoron.'
"You fight it for so long, and to have it come back up and people start to use it again, it's frustrating."
Deadspin notes that the word "thug" was uttered 625 times on American television the day following the Seahawks' win. That's more than any other single day in the last three years.


(yes it's a commercial but....)


~~~~~~~~~~~~~~~~~~~~~~~~~~~~~~~~~~~~~~~~~~~~~~~~~~~


~~~~~~~~~~~~~~~~~~~~~~~~~~~~~~~~~~~~~~~~~~~~~~~~~~~
The president acknowledges that there is racial animus against him, and the GOP doesn't like it. The Root: Some Folks Don't Like Me Because I'm Black, Says Obama.
~~~~~~~~~~~~~~~~~~~~~~~~~~~~~~~~~~~~~~~~~~~~~~~~~~~
It seems that some white Americans, and the modern-day Republican Party in particular, have found themselves stuck between Barack and a hard place.
The nation's tortured history of racial discrimination and violence against African Americans has left the promise of a color-blind society as elusive as Martin Luther King Jr.'s dream.
President Obama has skillfully (and wisely) remained above the fray of racial innuendo and hyperbole in dealing with the issue of race. But it remains unavoidable largely because his opponents have used the issue to skew the political discourse and manipulate the social consciousness of the American electorate—which, despite becoming increasingly brown, remains overwhelmingly white.
To that end, race matters. And Obama recently acknowledged the fact with an unapologetic and deft sense of reality.
In a recent interview with David Remnick for the New Yorker magazine, the president ascribed some (not all) of the incessant political opposition and personal attacks he has faced to race.
"There's no doubt that there's some folks who just really dislike me because they don't like the idea of a black President," Obama said. "There is a historic connection between some of the arguments that we have politically and the history of race in our country, and sometimes it's hard to disentangle those issues."
As with respect to all things truthful, there was an immediate far-right, conservative backlash.


~~~~~~~~~~~~~~~~~~~~~~~~~~~~~~~~~~~~~~~~~~~~~~~~~~~


~~~~~~~~~~~~~~~~~~~~~~~~~~~~~~~~~~~~~~~~~~~~~~~~~~~
Kenyan writer Binyavanga Wainaina has demonstrated moral courage to spare in recent days. The Guardian: In praise of … Binyavanga Wainaina.
~~~~~~~~~~~~~~~~~~~~~~~~~~~~~~~~~~~~~~~~~~~~~~~~~~~
Mark Twain once observed how curious it was that physical courage should be so common in the world and moral courage so rare. One person who has demonstrated moral courage to spare in recent days is the Kenyan writer Binyavanga Wainaina. Mr Wainaina, one of Africa's leading literary figures, outed himself via a short story titled I am a Homosexual, Mum in which he imagined telling his mother on her deathbed that he was gay. "Nobody, nobody, ever in my life has heard this," Mr Wainaina wrote. "I did not trust you, mum." In a subsequent series of free-form YouTube videos, Mr Wainaina has explained how he was motivated to come out when a gay friend's family were thrown out of their church for trying to organise a memorial service for their dead son. There could be few better ripostes to that act, or to the recent wave of homophobic legislation in Nigeria and Uganda, than Mr Wainaina's declaration.




~~~~~~~~~~~~~~~~~~~~~~~~~~~~~~~~~~~~~~~~~~~~~~~~~~~

~~~~~~~~~~~~~~~~~~~~~~~~~~~~~~~~~~~~~~~~~~~~~~~~~~~
The real story behind Herman Melville's "Benito Cereno". The Economist: Not black and white.
~~~~~~~~~~~~~~~~~~~~~~~~~~~~~~~~~~~~~~~~~~~~~~~~~~~
Book Review: The Empire of Necessity: Slavery, Freedom, and Deception in the New World. By Greg Grandin.
HOW come the Age of Liberty was also the Age of Slavery? Greg Grandin, an American historian, wrestles with a paradox: the way slavery expanded after the Enlightenment and at a time when cries of freedom were still reverberating from the American and French revolutions.
His new book, "The Empire of Necessity", is inspired by Herman Melville's "Benito Cereno", an imaginative account by the man who wrote "Moby Dick" of a bloody slave revolt aboard a Spanish ship in the South Pacific in 1805. Led by a man called Babo and his son, Mori, the slaves murdered many of the Spanish crew and took control of the ship. When the vessel subsequently got into distress, the west Africans deceived their rescuer, Captain Amasa Delano, an American seal-hunter and a distant relative of President Franklin Delano Roosevelt, pretending they were still slaves. They forced the ship's captain and the few surviving members of its crew to play the role of their masters.
As well as correcting the factual errors in Melville's book, Mr Grandin uses Captain Delano's account of this and other incidents to explore the complexities and ambiguities of the Atlantic slave trade. It was not just, as is commonly supposed, a matter of white villains and black victims. The crews of naval and merchant fleets of the time included "men of colour"—even, in a few instances, as captains.
When, as happened during the Napoleonic wars, a slaver's ship was captured by French privateers, the blacks aboard were often treated more carefully than the white seamen. The blacks were prized goods and their worth soared as commodity-based booms in the New World overwhelmed the sentiments of liberty, equality and fraternity. Once enslaved, the Africans were valuable as "investments (purchased and then rented out as labourers), credit (used to secure loans), property, commodities, and capital, making them an odd mix of abstract and concrete values."




~~~~~~~~~~~~~~~~~~~~~~~~~~~~~~~~~~~~~~~~~~~~~~~~~~~
Welcome to the Black Kos Community Front Porch!
Pull up a chair near the fire, stay warm, and sit down a while.