A couple of weeks ago I spent a couple of days in Siem Reap, Cambodia and got the opportunity to visit Angkor Wat, and the nearby temples of Angkor Thom, and Banteay Kdei among others. I rented a bike in Siem Reap for 1$ a day and rode it out to the temples (oddly everything in Siem Reap is priced in US dollars).
Angkor Wat
The stairway to Heaven.
Angkor Wat's inner temple.
View from near the top of Angkor Wat.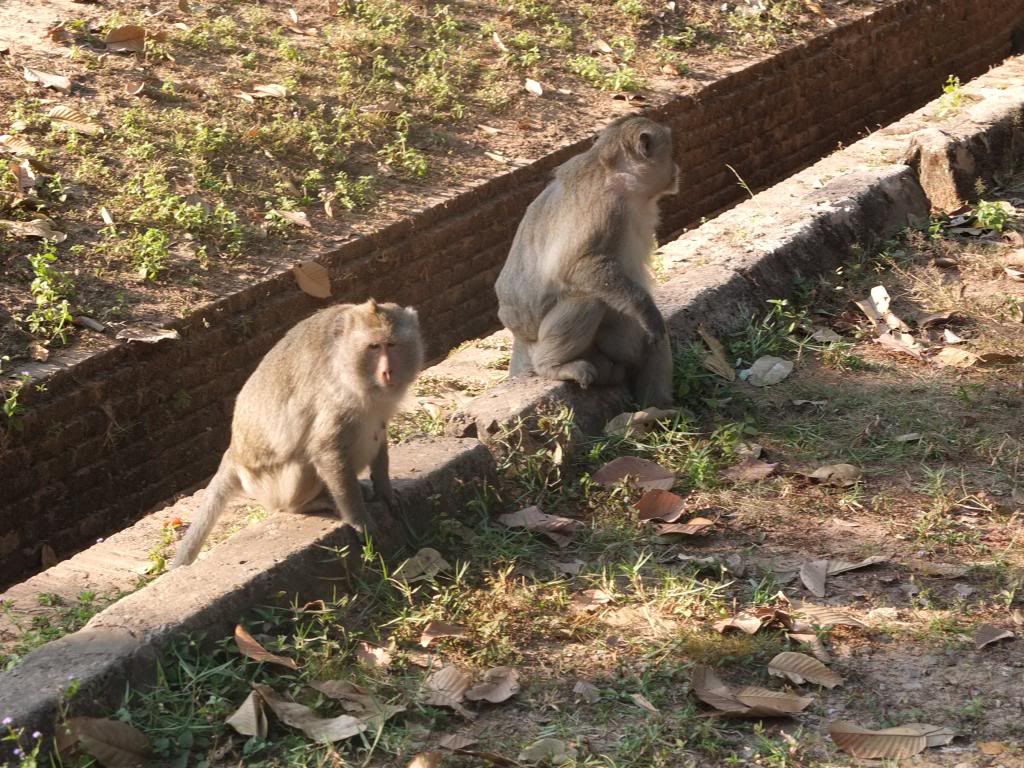 Monkeys near the moat of Angkor Wat.
Angkor Thom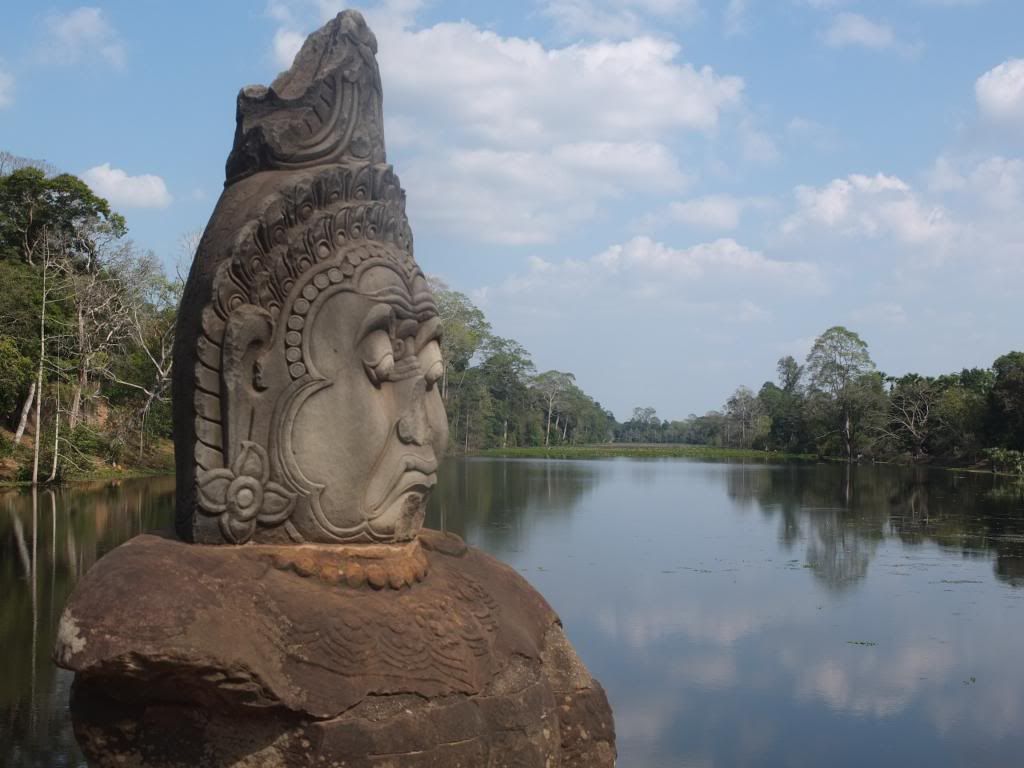 The moat the surrounds Ankor Thom.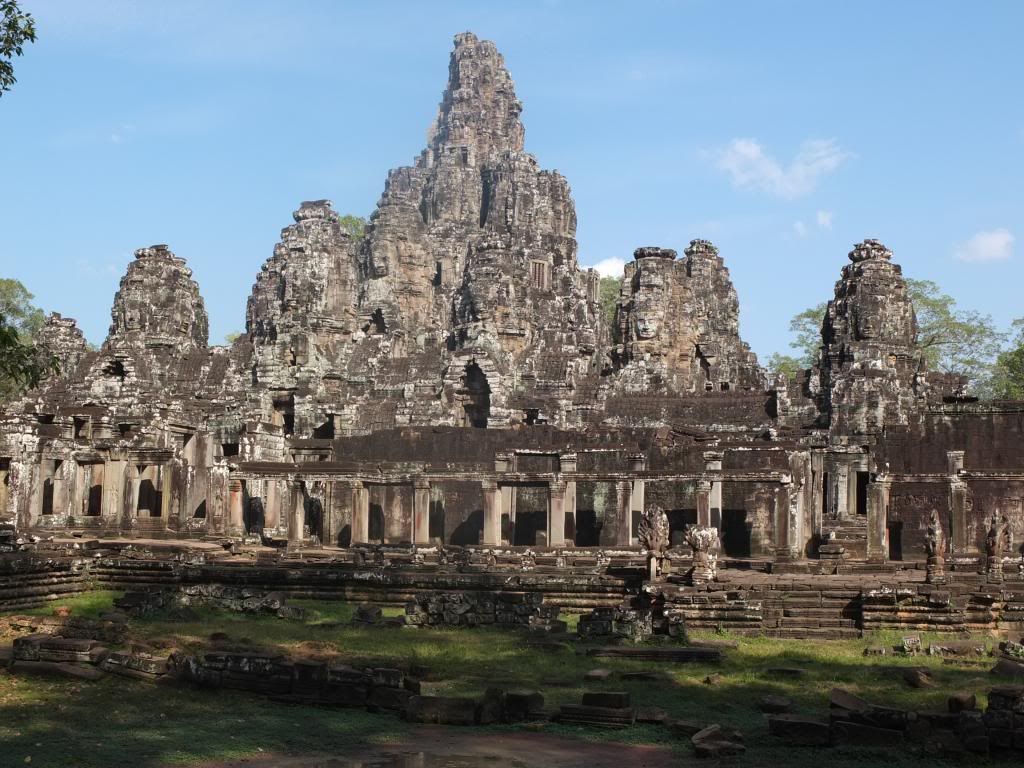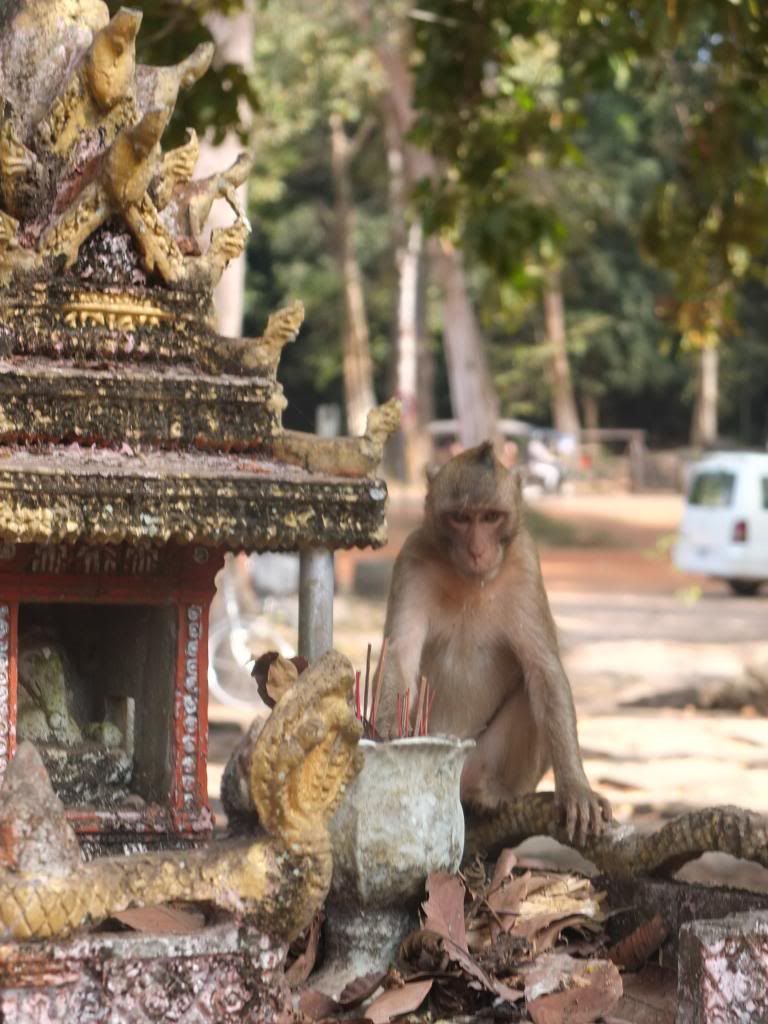 A monkey at Angkor Thom.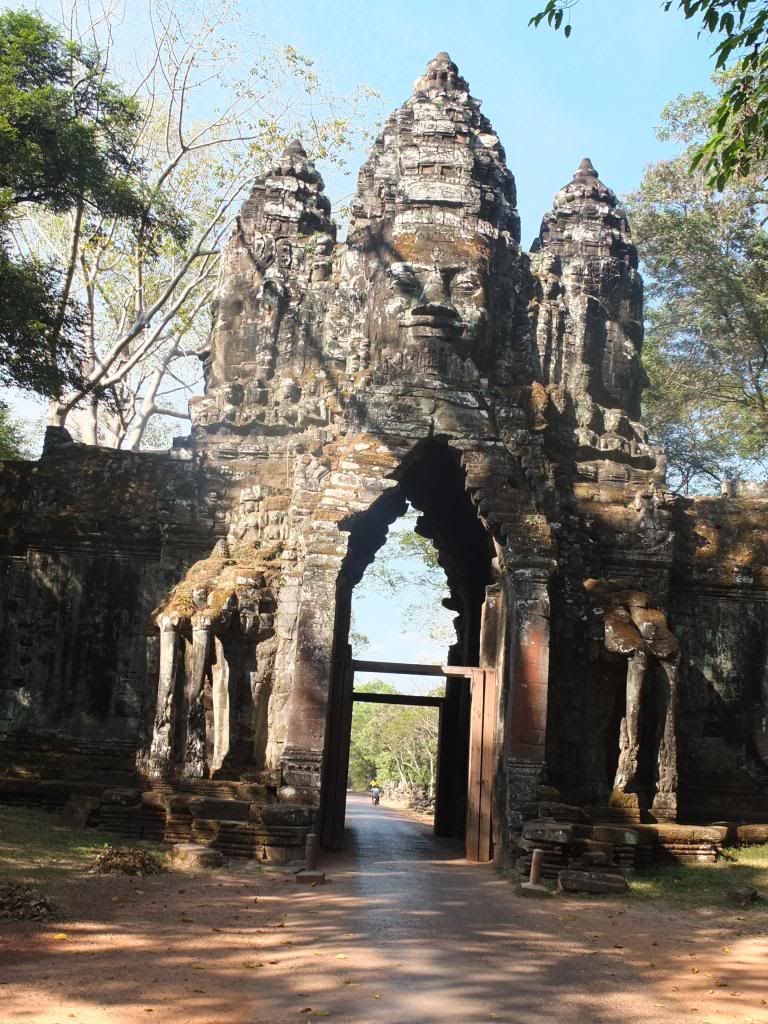 North Gate at Angkor Thom.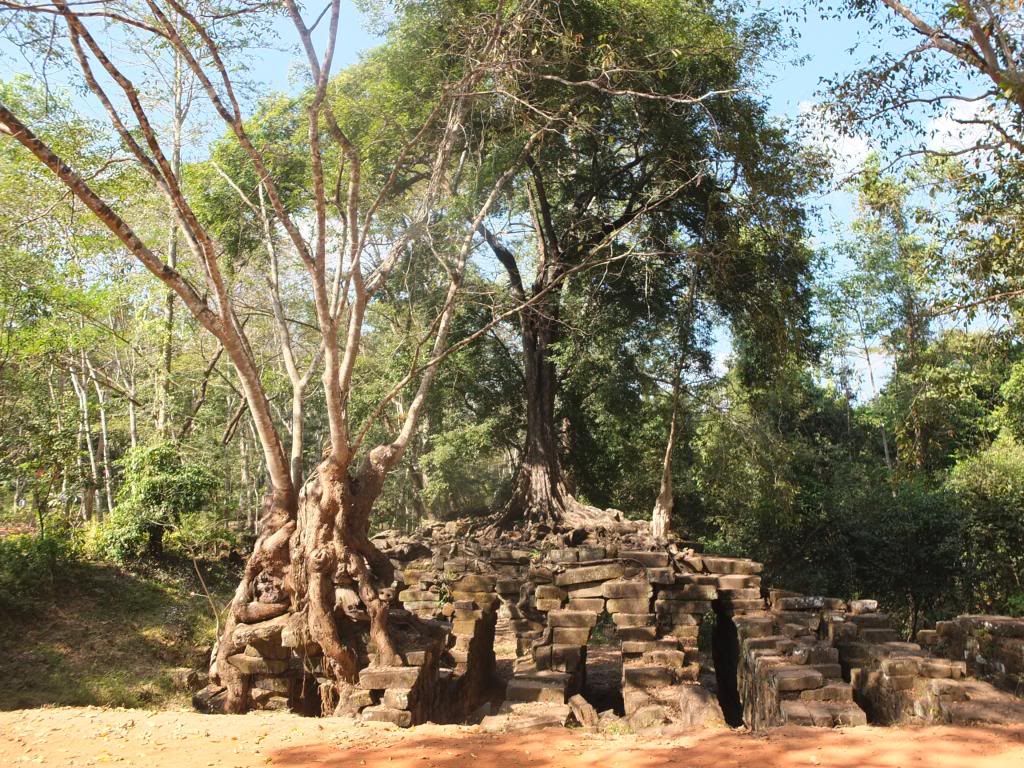 A tree grows atop some ruins just outside of the Victory Gate at Angkor Thom.
Banteay Kdei