DOJ finds rape and abuse of women at Tutwiler prison in AL "unconstitutional"
Commentary by Black Kos Editor Denise Oliver Velez
If reading about the rape and sexual abuse of women is a trigger for you—please skip this.
If fighting back against it—wherever it occurs—is part of your moral, personal and political agenda—read on.
Department of Justice finds conditions at Julia Tutwiler Prison to be unconstitutional, Mike Cason wrote January 17, 2014 at 6:17 PM, and updated this story on January 18th.

MONTGOMERY, Alabama --- The U.S. Department of Justice said today that conditions at Julia Tutwiler Prison violate the Constitution, citing what it called "a history of unabated staff-on-prisoner sexual abuses and harassment."
DOJ sent investigators to Tutwiler last April and reported their findings in a 36-page letter to Gov. Robert Bentley.

"The women at Tutwiler universally fear for their safety," the report stated."They live in a sexualized environment with repeated and open sexual behavior, including: abusive sexual contact between staff and prisoners; sexualized activity, including a strip show condoned by staff; profane and unprofessional sexualized language and harassment; and deliberate cross-gender viewing of prisoners showering, urinating and defecating," the report stated. DOJ said the conditions violate the Eighth Amendment right to be protected from harm. It said problems go back almost two decades. The DOJ also said it will expand its investigation to look into medical and mental health care for inmates and other issues.

Rape is a terrible and violent crime with long lasting physical and emotional effects. Most women (and men) who survive the ordeal can—with help—learn to live with the scars and the memories. But imagine being locked up with your abusers, knowing that you face years and years of abuse, with little or no recourse. When your rapist has the power of the state behind him. When he is your guard, hired to keep you in line, and punish you with his power. Knowing the the world outside of the prison walls, and barbed wire has basically wiped its hands of you, since nothing is viewed as lower in our society than female felons. Imagine the repercussions of being impregnated by your abuser.
Such is the case with the women who are doing time in Julia Tutwiler Prison in Alabama, ironically named for a noted prison reformer. This is not to say that rape doesn't take place in other penal institutions. But Tutwiler has a reputation for exceeding the bounds of brutality. Mother Jones placed Tutwiler on its list of America's 10 worst prisons.

From 2009 through 2011, six Tutwiler employees were indicted on charges of custodial sexual misconduct or custodial sexual abuse. (All pled guilty, but only two served time.)
Several Tutwiler prisoners have become pregnant after being raped by guards. And women who complained about staff abuse were often placed in solitary. The women of Tutwiler, EJI executive director Bryan Stevenson told Birmingham TV station WBRC, live with "this fear that you're always at risk, that it's not safe to take a shower, that it's not safe to go to sleep when certain officers are in the dorm, that you can be extorted, that you can be manipulated into sexual favors, it's really horrific."...
Interviews conducted at the prison for a November 2012 Justice Department report (PDF) supported the pattern of sexual abuse alleged by EJI. Some of the prisoners said they "do not feel physically or sexually safe in this facility," the report noted. Among other things, the women said they were "forced to shower shoulder to shoulder in full view of an elevated officer's station" where male staffers sat and watched. "The women and staff report that Tutwiler is a repressive and intimidating environment," the report states. "Inmates reported being in fear of retaliation by staff if they reject staff's sexual advances. Additionally, they report that they feel that they cannot bring their complaints to the administration, as they will be locked down if they annoy or anger some administrators."
The smarmy head of the Alabama Department of Corrections, Kim Thomas is in full "
cya
" mode, splainin' all this in an
op-ed
, and recently
replaced the warden of the facility
, with another jailer. As my grandmother was known to say he's "closing the barn door after the horse got out". The warden whose watch presided over the daily abuses was not fired, or charged with culpability, simply switched to another facility. Reminds me of all those priests who simply got transferred to a different diocese.
Thanks to the Equal Justice Initiative, for their tireless work, defending the rights of the incarcerated, and to the Department of Justice (DOJ) for taking an aggressive stance.
You can support the women of Tutwiler on this facebook page.
~~~~~~~~~~~~~~~~~~~~~~~~~~~~~~~~~~~~~~~~~~~~~~~~~~~
News by dopper0189, Black Kos Managing Editor
~~~~~~~~~~~~~~~~~~~~~~~~~~~~~~~~~~~~~~~~~~~~~~~~~~~

~~~~~~~~~~~~~~~~~~~~~~~~~~~~~~~~~~~~~~~~~~~~~~~~~~~
The center of the black entertainment world for generations, it's still a must-stop stage for great performers. The Root: The Apollo Theater: Celebrating 80 Years of History.
~~~~~~~~~~~~~~~~~~~~~~~~~~~~~~~~~~~~~~~~~~~~~~~~~~~
From its inception 80 years ago this Sunday, the Apollo Theater probably exerted a greater influence on popular culture than any other entertainment venue in the world. Throughout the years the Apollo, and the thousands of great entertainers who have performed there, have led the way in the presentation of swing, bebop, rhythm and blues, modern jazz, commercially presented gospel, soul, funk and hip-hop. The Apollo also introduced and showcased the latest in dance and comedy. There has never been another cultural institution that has been so influential in so many different fields for so many years.
The legacy is alive and thriving today on 125th Street in New York City's Harlem at a renovated and re-energized Apollo. The Apollo continues to be the focus of the African-American community and the locus of the world's attention toward that community, as it has been throughout its illustrious history.
President Barack Obama made headlines at the theater, serenading Al Green with his own words. The outpouring of grief over the death of James Brown was international in scope. But it was at Brown's Apollo memorial service that the emotion was most viscerally expressed. It was also the place where thousands flocked in a genuine and spontaneous feeling and need for community after Michael Jackson's untimely death. Surely millions around the world who watched this unfold must have wondered: Why there? Why the Apollo? Why now?
Apollo was the Greek god of music, poetry and the arts, and his temple at Delphi was a place of purification, as was the one that bears his name at 253 W. 125th St., Harlem, New York City. Nearly every African-American entertainer I spoke to for my book Showtime at the Apollo: The Story of Harlem's World Famous Theater told me that "the Apollo was home." It was home for them as well as for the people of Harlem.


Marquee of the Apollo Theater during the James Brown viewing on Dec. 28, 2006, in New York City
BRYAN BEDDER/GETTY IMAGES
~~~~~~~~~~~~~~~~~~~~~~~~~~~~~~~~~~~~~~~~~~~~~~~~~~~

~~~~~~~~~~~~~~~~~~~~~~~~~~~~~~~~~~~~~~~~~~~~~~~~~~~
An area of America's changing culture that doesn't get enough attention. Slate: When White Parents Adopt Black Children
~~~~~~~~~~~~~~~~~~~~~~~~~~~~~~~~~~~~~~~~~~~~~~~~~~~
Earlier this month, Melissa Harris-Perry stirred up outrage when she and two guests on her eponymous MSNBC show (Pia Glenn and Dean Obeidallah) "mocked" the adopted black grandson of Mitt Romney. The backlash was swift, with Harris-Perry—and to a lesser extent, her guests—labeled a "racist" by some on the right. Others shifted the focus from her remarks to discuss the tepid relationship Romney and the Republican party have with people of color, and what that says about how race is confronted in America today.
Missing from much of the conversation was what the experience of transracial adoption is actually like. Such adoptions can present a tricky path for parents and children alike. For many of us who haven't walked those steps, a more personal account can be quite illuminating.
Closure, a documentary that made the festival rounds last year and is now available to stream, sets out to show one such perspective. Director Bryan Tucker follows his wife Angela, a child of transracial adoption, as she embarks on a search for her birth mother. That narrative comprises a large portion of the film, and there are emotional and genuinely surprising moments as Angela makes phone calls to potential long-lost relatives and struggles with the fear of rejection.





~~~~~~~~~~~~~~~~~~~~~~~~~~~~~~~~~~~~~~~~~~~~~~~~~~~


~~~~~~~~~~~~~~~~~~~~~~~~~~~~~~~~~~~~~~~~~~~~~~~~~~~
Rich in calcium, iron and protein, gluten-free teff offers Ethiopia the promise of new and lucrative markets in the west. The Guardian: Move over quinoa, Ethiopia's teff poised to be next big super grain
~~~~~~~~~~~~~~~~~~~~~~~~~~~~~~~~~~~~~~~~~~~~~~~~~~~
At Addis Ababa airport, visitors are greeted by pictures of golden grains, minute ochre-red seeds and a group of men gathered around a giant pancake. Billboards boast: "Teff: the ultimate gluten-free crop!"
Ethiopia is one of the world's poorest countries, well-known for its precarious food security situation. But it is also the native home of teff, a highly nutritious ancient grain increasingly finding its way into health-food shops and supermarkets in Europe and America.
Teff's tiny seeds – the size of poppy seeds – are high in calcium, iron and protein, and boast an impressive set of amino acids. Naturally gluten-free, the grain can substitute for wheat flour in anything from bread and pasta to waffles and pizza bases. Like quinoa, the Andean grain, teff's superb nutritional profile offers the promise of new and lucrative markets in the west.
In Ethiopia, teff is a national obsession. Grown by an estimated 6.3 million farmers, fields of the crop cover more than 20% of all land under cultivation. Ground into flour and used to make injera, the spongy fermented flatbread that is basic to Ethiopian cuisine, the grain is central to many religious and cultural ceremonies. Across the country, and in neighbouring Eritrea, diners gather around large pieces of injera, which doubles as cutlery, scooping up stews and feeding one another as a sign of loyalty or friendship – a tradition known as gursha.


Mounds of teff dry in fields in Ethiopia. The gluten-free grain is used to make flour for injera, the national dish. Photograph: Julio Etchart/Alamy
~~~~~~~~~~~~~~~~~~~~~~~~~~~~~~~~~~~~~~~~~~~~~~~~~~~~~~~~~~
~~~~~~~~~~~~~~~~~~~~~~~~~~~~~~~~~~~~~~~~~~~~~~~~~~~~~~~~~~
Voices and Soul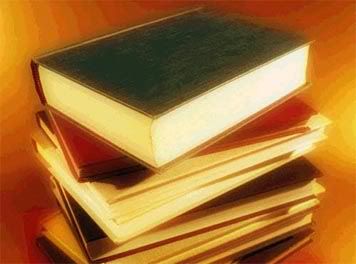 by Justice Putnam
Black Kos Poetry Editor
I purchased and built my first crystal radio with an ear-set with funds gifted to me on my birthday in March of 1963. I was eight years old. It took a couple of weeks before the components arrived in the mail; and I set out to put the thing together. The radio was small and fit in the pocket of my coveralls, while a thin cord snaked its way to my left ear. We lived on the farm in Philomouth outside of Corvallis; and I had many chores to do before the bus picked me up for school. That radio kept me linked to the world while I milked the farm's only cow, slopped slop for the pigs, fed the geese and chickens, collected eggs and churned butter from the cream of that only cow.
The strongest frequency the radio picked up during those early morning duties was a station that broadcast local news, early morning weather and farm reports; and the conservative, baritone intonations of Paul Harvey ("... this is Paul Harvey... good day!"). I attended Saint Mary's Catholic School in Corvallis; and like many Catholics of the day ( and even now, not so surprisingly), photographs of JFK were prominent at home and school.
There was something about Harvey that bugged me as an eight year old. His halting, yet dulcet vocal delivery were pleasant enough, but the content of his broadcasts grated. Later that year, after the 16th Street Church bombing in Birmingham, Alabama, that killed four young school girls; Harvey attempted to diminish the tragedy by explaining that no matter how brutal the murders were, they were to be expected.
Murdering four black school girls was an expectation in America? Even as an eight year old, I knew that wasn't and shouldn't be correct.
A year later, a Great Uncle helped install the antennae for the short wave radio he gave me. I could now listen to the BBC, music from Paris and New York; and I discovered Studs Terkel in Chicago.
Though both Terkel and Harvey broadcast from Chicago, they were worlds apart. Terkel's interviews with Bob Dylan and Mahalia Jackson still resonate in a deep seated radio tape loop in the middle of my cerebelum.
We never owned a television in Oregon, reception being poor or non-existent where we lived. When we moved to Southern California in the summer of 1965, when my father began a 35 year professorship at Cal State Fullerton, we purchased a television shortly after settling in. Later, we purchased one of the first generations of color televisions. I would match the news from the three broadcast networks with that of the BBC, that I listened to on the short wave radio, (it was a big argument about dismantling and moving the antennae from Oregon to California, but my dad prevailed on my mom that is was a good idea). I began to triangulate information before I even knew the word. It just seemed the prudent thing to do.
As a child, I couldn't get enough information. It remains the same today. With each new technological advancement, the ability to gather information increases; and I anticipate it strongly. With events unfolding around the world, with social networks in the forefront of a revolution; it is proved that change need not be exacted by the barrel of a gun, but by the wide distribution of information.
We don't need a hotel heiress or a government lackey to set the tone for when and how we get our information.
All we need is the ability of the Word to travel the ether.
Can we keep it so?
Total Information Awareness

"This bubble had to be burst, & the only way to do it was
to go right into the heart of the Arab world
& smash something." The hotel heiress, snapped
flashing her bum in a Bahamas club.

To go right into the heart of the Arab world,
they claim their device can trigger an orgasm:
flashing her bum in a Bahamas club
on a boozy date with her new bloke, Nick Carter.

They claim their device can trigger an orgasm.
American officials who spoke on condition of anonymity
on a boozy date with her new bloke, Nick Carter,
say he confessed under torture in Syria.

American officials who spoke on condition of anonymity
without touching a women's genital area
say he confessed under torture in Syria.
"There's no explanation why. We're just not saying anything."

Without touching a women's genital area,
I take it all seriously. I am withdrawing from all representation.
There's no explanation why. We're just not saying anything
to make this objective absolutely clear.

I take it all seriously. I am withdrawing from all representation,
but he was in the special removal unit.
To make this objective absolutely clear,
the development of counterterrorism technologies—

but he was in the special removal unit.
This had profoundly shocked the commission,
the development of counterterrorism technologies
with the flick of a switch. Women get turned on.

This had profoundly shocked the commission.
No one detected any radical political views.
With the flick of a switch, women get turned on
to a new business model that only pretends

no one detected any radical political views.
I take it all seriously. I am withdrawing from all representation
to a new business model that only pretends
to give consumers more control. In fact,

I take it all seriously. I am withdrawing from all representation
that she refused to be photographed in body paint
to give consumers more control. In fact,
he was handcuffed and beaten repeatedly.

That she refused to be photographed in body paint
constitutes an integral goal of the IOA.
He was handcuffed and beaten repeatedly.
There's no explanation why. An information whiteout

constitutes an integral goal of IOA
while Justice turns to Syria's secret police.
There's no explanation why. An information whiteout.
Forebodings of disaster enter into box scores

while Justice turns to Syria's secret police,
constructing systems to counter asymmetric threats.
Forebodings of disaster enter into box scores
to achieve total information awareness,

constructing systems to counter asymmetric threats.
This bubble had to be burst, and the only way to do it was
to achieve total information awareness
& smash something. The hotel heiress snapped.

-- John Beer
~~~~~~~~~~~~~~~~~~~~~~~~~~~~~~~~~~~~~~~~~~~~~~~~~~~~~~~~~~
~~~~~~~~~~~~~~~~~~~~~~~~~~~~~~~~~~~~~~~~~~~~~~~~~~~~~~~~~~
Welcome to the Black Kos Community Front Porch