Thomas-Alexandre Dumas
En Garde! Fencing and black fencing masters
Commentary by Black Kos Editor Denise Oliver-Velez
I grew up with dreams and fantasies of fencing and swashbuckling, duels and derring do. As a child my dad played a musketeer in the cast of Cyrano de Bergerac on Broadway, starring Puerto Rican actor Jose Ferrer, and one of my cherished mementos is his dueling foil.
I buried my nose in the works of the black French author Alexandre Dumas, and in my head the three Musketeers were black. Little did I know at the time, that Dumas had modeled his Count of Monte Cristo on his father, Alexandre Davy de la Pailleterie, better known as Thomas-Alexandre Dumas.
Hollywood of course, never cast black actors in any of the many film versions of The Three Musketeers, and none of my school teachers ever bothered to even mention that Dumas was black, nor was fencing or dueling ever associated with black swordmasters. The closest the media ever got to portraying someone with an olive complexion and a sword was probably Zorro, and I used to imagine myself slashing away elegantly, making the sign of the Z.
It wasn't until the 60's when I took a class in stage fencing at Howard University, taught by a black-indigenous Canadian fencer Ricky Hawkshaw, that I learned more about the history of blacks who were masters of the sport. Blacks were associated with baseball, boxing, basketball and football - not dueling and épée.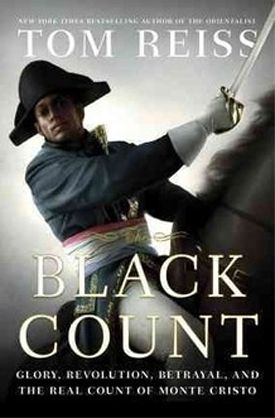 I was elated two years ago to discover the book by Tom Reiss The Black Count, which would expose Dumas' life and history to a wider audience.

Here is the remarkable true story of the real Count of Monte Cristo – a stunning feat of historical sleuthing that brings to life the forgotten hero who inspired such classics as The Count of Monte Cristo and The Three Musketeers. The real-life protagonist of The Black Count, General Alex Dumas, is a man almost unknown today yet with a story that is strikingly familiar, because his son, the novelist Alexandre Dumas, used it to create some of the best loved heroes of literature.

Yet, hidden behind these swashbuckling adventures was an even more incredible secret: the real hero was the son of a black slave -- who rose higher in the white world than any man of his race would before our own time. Born in Saint-Domingue (now Haiti), Alex Dumas was briefly sold into bondage but made his way to Paris where he was schooled as a sword-fighting member of the French aristocracy. Enlisting as a private, he rose to command armies at the height of the Revolution, in an audacious campaign across Europe and the Middle East – until he met an implacable enemy he could not defeat.

The Black Count is simultaneously a riveting adventure story, a lushly textured evocation of 18th-century France, and a window into the modern world's first multi-racial society. But it is also a heartbreaking story of the enduring bonds of love between a father and son.
The Reiss book re-awakened my historical interests in blacks and fencing and I learned of
Jean-Louis Michel
, "a fencing master, sometimes hailed as the foremost exponent of the art of fencing in the nineteenth century."
My explorations led to early New Orleans, and an interesting article on "The Black fencer in Western Swordplay" featuring Michel among others, and then I set out to learn more about "the Black Austin" and fencing master Basile Croquere, about whom not much has been written.
A quadroon educated in Paris, Croquere gained a reputation for his well mannered, charming personality and skill as a dance master. Considered the handsomest man in New Orleans, Croquere was a man of many talents: a noted mathematician, teacher, carpenter known as the cleverest constructor of stairways in New Orleans, and the finest fencing master in the city. He taught fencing to the cream of Creole society but never fought a duel due to his race.
My music history classes had never included "The Black Mozart", Joseph Boulogne, Chevalier de Saint-George so I never knew anything about the most talented and deadly fencer/composer of his time.
A Fencing Champion and "God of Arms"

Henry Angelo, who ran a famous fencing academy in London, wrote an account Saint-George's athletic prowess "Never did any man combine such suppleness with so much strength. He excelled in every physical exercise he took up, and was also an accomplished swimmer and skater…He could often be seen swimming across the Seine with only one arm, and in skating his skill exceeded everyone else's. As to the pistol, he rarely missed the target. In running he was reputed to be one of the leading exponents in the whole of Europe".

Inevitably the exotic prodigy Saint-George soon dazzled Parisian society and his company was fought over. When he was confronted, as he was from time to time, by jealous hostility, his charm and impeccable manners soon disarmed his opponent. Few would dare challenge him to a duel and on one occasion, when he was slapped by a well-known violinist, he declined to fight on the grounds that he had far too much respect for his opponent.

However in 1765 a master of arms from Rouen and former officer, named Picard, challenged Saint George to a duel with a racial insult calling him "La Boessiere's mulatto". Saint George declined, but his father insisted and promised him an English style cabriolet if he won. Saint George went to Rouen and easily defeated Picard. Picard was forced to acknowledge Saint George's superior skills.
Fast forward to the modern day Olympics, and a young man named
Peter Westbrook
caught my interest in the 1970's.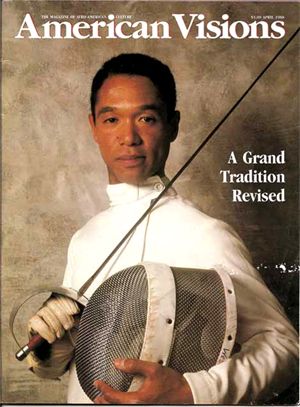 Peter Westbrook (born April 16, 1952) is a former American sabre fencing champion, active businessman and founder of the Peter Westbrook Foundation. As a former U.S. champion and Olympic medalist, Peter Westbrook came to fencing from an unlikely direction, the inner city. Westbrook's remarkable life began with his Japanese mother, who convinced him to try fencing. As a Newark teenager in the 1960s, Westbrook brought unseen intensity to the sport; anger over his absentee father, poverty, and status as a biracial man in a racist society helped to fuel Westbrook to remarkable heights within the sport. Through discipline and hard work, he channeled his anger into the competitive edged needed to become an internationally ranked competitor.

Westbrook's father, Ulysses, was a G.I. stationed in Japan during the Korean War; when he met Mariko, a beautiful Japanese woman from a sheltered home. Soon after their marriage they returned to the United States, traveling first to St. Louis, Missouri and eventually settling in Newark, NJ, where Peter and his younger sister Vivian were born. Peter's earliest memories are of frequent bouts of domestic violence. Peter was 4 when his father left, leaving his mother to raise the family with no real skills or outside means of support. Through a series of jobs, working in a factory and as a maid, she provided for her children. Mariko bartered with priests at the local Catholic school (St. Peters/Queen of Angels) in exchange for schooling for Peter and Vivian.

Harassed by the other children because of his mixed race and taught by his mother to "not cry, to work hard, to be ethical, and to fight to achieve our goals; And if we should survive the fight, she said, we should get up and fight some more," the young Peter Westbrook became a very good fighter. His fencing career started at Essex Catholic High School, only because of his mother's $5.00 bribe. Mariko knew that fencing would keep Peter out of trouble and, if he had any ability, bring him into contact with people who would expose him to a different world that the one he had been born into.
Following the career of Westbrook led me to a young black American woman,
Ibtihaj Muhammad
.
Muhammad today, lives the dreams I had as a child.
Ibtihaj Muhammad (born 4 December 1985) in Maplewood, New Jersey is an American sabre fencer and member of the United States fencing team. She is best known for being the first Muslim woman to compete for the United States in international competition.

Muhammed was born in Maplewood, New Jersey, of African American descent. She was raised in a family with four siblings. As a Muslim female growing up in an athletic household, Muhammad always wore long clothing under her athletic uniforms to conform with Islam's emphasis on modesty. Muhammad discovered fencing while driving past the local high school when her mother saw fencers who were covered from head to toe. Muhammad attended Columbia High School (New Jersey), a public high school, where she joined the fencing team at age

After fencing épée for a few years, Muhammad decided to switch to sabre at the request of her high school coach Frank Mustilli. She quickly developed in the weapon helping to lead her team to two state championships. In late 2002, Muhammad joined the prestigious Peter Westbrook Foundation, a program which utilizes the sport of fencing as a vehicle to develop life skills in young people from underserved communities. She was invited to train under the Westbrook Foundation's Elite Athlete Program in New York City. She is coached by former PWF student and 2000 Sydney Olympian Ahki Spencer-El.
Meet Ibtihaj Muhammad:
She is currently training for 2016.

Muhammad is training for the 2016 Olympic Games in London where she could become likely the first Muslim U.S. woman to compete at the Olympic Games in a hijab. "When most people picture an Olympic fencer, they probably do not imagine a person like me. Fortunately, I am not most people. I have always believed that with hard work, dedication, and perseverance, I could one day walk with my U.S. teammates into Olympic history." Muhammad says that fencing has taught her "how to aspire higher, sacrifice, work hard and overcome defeat. I want to compete in the Olympics for the United States to prove that nothing should hinder anyone from reaching their goals -- not race, religion or gender. I want to set an example that anything is possible with perseverance."
Right On Ibtihaj!
En Garde!
~~~~~~~~~~~~~~~~~~~~~~~~~~~~~~~~~~~~~~~~~~~~~~~~~~~
News by dopper0189, Black Kos Managing Editor
~~~~~~~~~~~~~~~~~~~~~~~~~~~~~~~~~~~~~~~~~~~~~~~~~~~


~~~~~~~~~~~~~~~~~~~~~~~~~~~~~~~~~~~~~~~~~~~~~~~~~~~
What Does Racism Have to Do With Traffic Gridlock? Slate: What Does Racism Have to Do With Gridlock? In Atlanta, everything.
~~~~~~~~~~~~~~~~~~~~~~~~~~~~~~~~~~~~~~~~~~~~~~~~~~~
[Last] week's weather fiasco in Atlanta, which stranded thousands of commuters on glassy-slick roads and gridlocked the entire metro region for the better part of 24 hours, was caused by a freak snowstorm, they say. And this is true, in the same way it's true to say the Civil War started because some guys in Charleston, S.C., started lobbing cannon balls at Fort Sumter. But the real problem in Atlanta isn't snow; the real problem is history.
*************
And, of course, there's race. Race is a recurring motif in the long history of the city-rural divide in Georgia politics, as well as the uneasy history of relations between the leaders in City Hall and the state Capitol just down the street. Much as white Southerners despise being labeled "racist" whenever they vote Republican—and I do understand why that makes them mad—it is still a fact that you cannot separate anything in the South entirely from the question of race.
I was a kid when then-Mayor Ivan Allen Jr. proposed a rapid rail system to link Atlanta to its surrounding suburbs, and I distinctly remember the joke circulating among white people back then, the one that said that MARTA (the Metropolitan Atlanta Rapid Transit Authority) actually stood for "Moving Africans Rapidly Through Atlanta." Plain and simple, it was white folks' fear of black folks that explained the failure of a sales-tax hike to fund rapid rail in three of the then five counties making up the metro Atlanta area. Today, Atlanta's rapid rail map looks kind of like a crooked plus sign that doesn't venture outside Fulton County and part of DeKalb, instead of the web of rail lines connecting the entire region that was originally envisioned. The results are not just suburban sprawl, which Atlanta is hardly the only city to suffer from; another result is widening income inequality—which Atlanta leads the nation in, by the way—since sprawl creates a dearth of close-in affordable housing and forces poor people spend a larger portion of their income on transportation. Today, Atlanta's affluent northern suburbs, which have no mass transit, stretch practically to Chattanooga—and south Fulton County, which does, is a sea of mostly poor, mostly black neighborhoods. But at least those black folks in south Fulton—who benefit from mass transit because they live close to Hartsfield International Airport—got to take the train home on Tuesday night, so there's that.


High school student David Hunter and his mother Demetra Dobbins walk up a highway exit ramp on their way home during Atlanta's Jan. 29 storm.
Photo by Daniel Shirey/Getty Image
~~~~~~~~~~~~~~~~~~~~~~~~~~~~~~~~~~~~~~~~~~~~~~~~~~~

~~~~~~~~~~~~~~~~~~~~~~~~~~~~~~~~~~~~~~~~~~~~~~~~~~~
The trans activist is releasing a new book Feb. 4th. Ebony: Janet Mock's Redefining Realness.
~~~~~~~~~~~~~~~~~~~~~~~~~~~~~~~~~~~~~~~~~~~~~~~~~~~
Trans activist Janet Mock is releasing her book, Redefining Realness: My Path to Womanhood, Identity, Love & So Much More, on February 4 and it is unfortunately not about how to achieve her fantastic hair. Oh, because those curls are glorious.
The journalist, who has appeared on MSNBC's Melissa Harris-Perry, wrote about her life being born a boy named Charles but knowing from childhood that she was in the wrong body. With a Hawaiian mother and an African-American father, Mock split time between her mother in Honolulu, Hawaii and her father in Oakland, California. In her mid-teens, Mock befriended a group of transsexuals and one named Wendi shared her hormone pills. Soon after, the sharp-edged teen realized that taking treatment outside of a doctor's care was dangerous and that gender reassignment had to be the next step.
After high school, Mock flew to Thailand and underwent surgery. Afterward, she happily realized that her gender history was now her own private story to tell, should she choose to do so. Mock then moved to New York to attend graduate school and become a journalist.


~~~~~~~~~~~~~~~~~~~~~~~~~~~~~~~~~~~~~~~~~~~~~~~~~~~


~~~~~~~~~~~~~~~~~~~~~~~~~~~~~~~~~~~~~~~~~~~~~~~~~~~
A 'pocket optician' made from a modified smartphone is to be used by teachers in Kenya as part of trial to catch pupils' eye problems. BBC: 'Pocket optician' trialled in Kenyan schools.
~~~~~~~~~~~~~~~~~~~~~~~~~~~~~~~~~~~~~~~~~~~~~~~~~~~
Access to eye care is a major issue in the developing world.
The same kit used on older people had promising results and led to more than 1,000 people receiving treatment. The team behind the project, at the London School of Hygiene and Tropical Medicine, said treating children could stop them falling behind in school.
The World Health Organization says 285 million people are blind or visually impaired, but four out of every five cases can be prevented or cured.
The main problem in children is poor eyesight, which means they require glasses. But in large parts of the world there is a massive shortage of people able to perform eye tests, especially away from major towns and cities.
Eight teachers in one of the most deprived areas of Kenya, Kitale, will be trained to use the Portable Eye Examination Kit (Peek).
The smartphone app uses a shrinking letter which appears on screen as a basic vision test and it uses the camera's flashlight to illuminate the back of the eye, the retina, to check for disease. A patient's records are stored on the phone and the results can be emailed to doctors.


~~~~~~~~~~~~~~~~~~~~~~~~~~~~~~~~~~~~~~~~~~~~~~~~~~~
The UN appealed for more than $2 billion to feed and care for 20 million people across Africa's Sahel belt (the region between the Sahara and the tropical forest in Africa). New York Times: Plea for Funds to Aid Millions in Africa's Sahel Region
~~~~~~~~~~~~~~~~~~~~~~~~~~~~~~~~~~~~~~~~~~~~~~~~~~~
The United Nations appealed on Monday for more than $2 billion to feed and care for 20 million people across Africa's Sahel belt, but aid workers said they feared donor fatigue and a weak global recovery might prevent them from reaching the target. Conflicts in Mali, Nigeria, Sudan and the Central African Republic have disrupted markets and caused food shortages across the savanna region, the United Nations Office for the Coordination of Humanitarian Affairs has warned. The problems in the Sahel, a semiarid belt south of the Sahara that stretches from the Atlantic Ocean to the Red Sea, have also weighed on the United Nations' efforts to protect refugees, another component of its aid appeal. More than 1.6 million people have abandoned their homes, half of whom have sought refuge in countries like Mauritania, Burkina Faso, Niger and Chad, which are already under strain.


The Sahel region: a belt up to 1,000 km (620 miles) wide that spans the 5,400 km in Africa from the Atlantic Ocean to the Red Sea
~~~~~~~~~~~~~~~~~~~~~~~~~~~~~~~~~~~~~~~~~~~~~~~~~~~~~~~~~~
Voices and Soul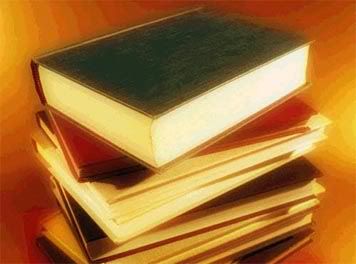 by Justice Putnam
Black Kos Poetry Editor
It is the parade of indolent progress; it is a parade of influence marching across islands and continents; a flotilla churning across oily-foamed seas and jet-set through nitrogen-acid skies; it is a procession of killers and victims stumbling across the black pavement at the corner of Main Street and International Blvd; it is a march of wardens ordering leg-irons and yokes to weigh down the hopes of our better angels, while assuring a cheap labor force for the Captains of Industry as they guide the Ships of State in a firing line outside the Bay of Sugar and Blood.
Miss America pontificates from a platform behind the curtain on the NSA, It's A Small World Hay Ride Monster Truck.
The Oligarchs and the Generals ride in a bubble-top convertible, supplied by medical companies saving dollars and commonsense selling diluted milk powder and super-charged bacterial water to the victims of earthquakes, hurricanes and famine.
It is the parade of indolent progress; it is a parade of influence marching across islands and continents.
Affekt Funereal / Affekt Jamboree

(as on TV)

Welcome to this
special edition

double cortege for
Galbraith, Kenneth—
Friedman, Milton—

ssstately cortege...

efffusively-shiny
like your kids teeth—

...such éclaircissement
on this beautiful morning

lustrum
(kids, that's Latin, we mean to say
"wow")

...directly behind the caskets—is that
—it's the Macy's Rat (in mid-air)...neat, real neat...

in front
the lead-coated horses don't seem to mind the officers'
droppings...

is that a gigantic molar,
with worms popping out?
—such a variety of colors!

...look, some Teamsters
are in a tussle with some scab teletubby over on
23rd St. and Madison

...ok, now, now they're under arrest...

if you look carefully you'll see there's two pre-funeral exercises for
Fukuyama, Francis—
Soros, George—
on 24th

—not, not as stately...

a delegation of mainstream poets!

and behind them, this year's NPR security-clearance
float!...ooh...

ya, they're rather new at this but...wait—

there's a lone guerrilla girl
running through the crowd now

she's

she's managed to get the Cultural Studies delegation
to strip and

dress up as

squeegee-bearing babushkas it looks like

...it's 20 degrees so, that's rather—ok, she's, she's
under arrest now...

...those are neat, those little plastic thingies, aren't they?...

The Bill Gates (My Charter) High School Marching Band!

The Steve Case (My Charter) High School Marching Band!

behind them
the post '89, post-historical
acrobat academics

on mini-lawnmowers...

that's smart...

The Yucky's!

The Yucky's, yeah, they're an interesting group...
they do things like suppress that
Sidney Poitier
is the best American actor ever

...oh look, the Fahd ibn Abdel Aziz al-Saúd
float

...the F14's behind him are real

...now, that's smart!

...I think he just waved at me

...who's that man with the Moocle grabbing his—

that's Mister Modernist!

he's been a regular at these events for over 90 years now

...Saga of The Blank Page float
a real favorite...

ooh, he just dropped his—wait

a babushka—her, her boot's—

crkkkk...

oh, that's, that's not good...but

—did you know that
these are the first
100% soy
caskets
ever made?

some people have actually run up to nibble at them...

kids, if you're watching this...

make sure you never think of any other social arrangement
other than one that

Militarily Has To Dominate Three Quarters of The World
~~~~~~~~~~~~~~~~~~~~~~~~~~~~~~~~~~~~~~~~~~~~~~~~~~~~~~~~~~

Welcome to the Black Kos Community Front Porch