In the 1997 film, Jim Carrey's character's son makes a wish that his dad (Jim Carrey's character, who has a penchant for making promises to his son that he never keeps) cannot lie for a 24 hour period. Carrey's character, for whom lying is second only to breathing and eating (not always), suffers through a life revolution with the obligatory truth-telling, resulting in him learning to appreciate and love his son, whom he had neglected and disappointed so often.
This morning's paper had an article about South Carolina Senator (I use the term very loosely) Tim Scott, and his contention that the GOP (by which he SEEMS to mean the Republican Party) offers a way out of poverty. Hard to imagine for those of us in a reality-based community, but there it is.
More below! But, first, a word from our sponsor ...
Top Comments recognizes the previous day's Top Mojo and strives to promote each day's outstanding comments through nominations made by Kossacks like you. Please send comments (before 9:30pm ET) by email to topcomments@gmail.com or by our KosMail message board. Just click on the Spinning Top to make a submission. Look for the Spinning Top to pop up in diaries around Daily Kos.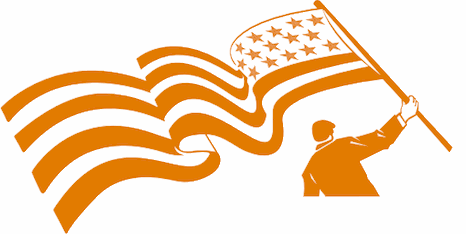 Make sure that you include the direct link to the comment (the URL), which is available by clicking on that comment's date/time. Please let us know your Daily Kos user name if you use email so we can credit you properly. If you send a writeup with the link, we can include that as well. The diarist reserves the right to edit all content.
Please come in. You're invited to make yourself at home! Join us beneath the fleur de kos...
In the article, Scott gives no specific details on how the GOP does this. Conveniently not. So I imagined what kind of information we might get, if, like Carrey's character in Liar, Liar, Scott had to tell the truth for 24 hours. I can't imagine there is anyone in his world who would care enough about him to make such a wish, so, we'll just assume that it happened, unprompted.

So, Senator Scott, how exactly does the Republican Party offer a way out of poverty for the 47 million human beings in this country who try to survive at that level. (2010 census said 15.1% of the general population lived in poverty. Of 308.74 million, that is 46,619,740, worse still in 2014. Select groups are much, much worse.)


You will recall Alan Grayson's speech in which he said that the GOP plan for health care was, don't get sick, and if you do get sick, to die quickly. Well, if people do as he says, and die quickly, they will no longer be living in poverty, as they will no longer be living. Thus, the GOP offers a way out of poverty.

What about the young people living below the poverty line? What options does the GOP offer them?




Of course, death is an equal opportunity option, functioning the same no matter what group one belongs to. So that would pretty much work for anyone.

Outside of that, voting Republican works pretty well.

How does voting Republican help people get out of poverty?


Well, it doesn't directly. But we want and NEED their votes, that's what's important here. A vote for us is a vote for the party with examples of people all across the country who are not in poverty. Take Mitt Romney, for example. He isn't in poverty, never has been, and he's a Republican. The Bushes aren't in poverty, they're Republicans. The Koch brothers are richer than just about anyone, and they are Republicans. I have more friends than I can count who get by on just a few million dollars per year. None of them are in poverty, and they're all Republicans, two of them are black, and three are women (though their affluence is due to wise investing by their husbands, who make all the decisions for them).

That's it?




The poor people in this country have all the opportunity in the world. They just have to embrace it. They have to accept the poor choices they made in parents, they have to accept the poor choices they made in class, and regard those as obstacles to be overcome. They have to overcome their inclinations to laziness and irresponsibility, they need to stop having sex, ever, they need to overcome the poor educations they've gotten thanks to our attacks on public education and develop some character. They need to understand that Democrats trying to help them are only trying to make them dependent, weak, unprincipled.

Asked about Colin Powell's statement a year ago about a "dark vein of intolerance" in the Republican Party, Scott disagreed, saying that intolerance is one of the brightest aspects of Republicanism, albeit misunderstood.


We absolutely tolerate anyone intolerant of that which we should not tolerate, a position we find most tolerable, and intolerance is rampant in those who do not tolerate our intolerance, i.e. Democrats. Ours is the party of live and let live, and we also let people die quickly, if that's what's best for them. Democrats don't want to tolerate that kind of toleration.

Is that it, tonight, Senator?




No, I also want to say Richard Nixon was not a crook, and I am not a Tea Party puppet. Tea Party puppet. Tea Party puppet. Tea Party puppet.
On to tonight's comments!
---
Brillig's ObDisclaimer:
The decision to publish each nomination lies with the evening's Diarist and/or Comment Formatter. My evenings at the helm, I try reeeeallllyy hard to publish everything
without
regard to content. I really do, even when I disagree personally with any given nomination. "TopCommentness" lies in the eyes of the nominator and of you, the reader - I leave the decision to you. I do
not
publish self-nominations (ie your own comments) and if I ruled the world, we'd all build community, supporting and uplifting instead of tearing our fellow Kossacks down.
From LOrion:

Paul Ryan is very stupid, by glb3.
From Gentle Giant:

I nominate this thread regarding the poem by Emma Lazarus on the plaque of the Statue of Liberty in Hunter's Rightwing Bigots Up In Arms Over Super Bowl Commercial. No, Another One.
bluestatedon starts it off with a rousing paraphrase and Uwaine and Caelian chime in.
From SilverWillow, Jon Sitzman AND SoCalSocialist:

I would like to submit here4tehbeer's comment from Horace Boothroyd III's The next person that knocks on my door gets it between the eyes.

SilverWillow says: The best part of the comment (in my opinion) is the last sentence: You can't call it a "Castle Doctrine" if you keep lowering the drawbridge just to get a better shot.

Jon Sitzman says: Nominating this for TC status due to its excellent and concise wording - a contrapuntal but puncy one-liner that slaps a lot of the bullshit myths around 'freedom' and firearms in the face.
From serendipityisabitch:

This comment by raptavio in saucer1234's diary I miss the "Good Ole Days" is a very good exercise for checking perceptions of privilege against.
From BeninSC:


Flagged by La Gitane, this comment by HoundDog expounds on the spectator sport that is Bridgegate, and a way Daily Kos may be able to explore! (Also look at the pic in La Gitane's comment!).
Top Mojo for yesterday, February 2nd, first comments and tip jars excluded. Thank you
mik
for the mojo magic! For those of you interested in How Top Mojo Works, please see his diary
FAQing Top Mojo
.
1) The word 'fine' by WheninRome — 130
2) Tipped Rec'd and a Shoulder Slap for Influencing by Gooserock — 123
3) Faux holding on to Obama non scandals...what's by doroma — 96
4) The diarist is merely stating the Israeli position by Retroactive Genius — 90
5) This can (snicker) be interpreted (snicker) more by David54 — 89
6) Even he has his limits by kerflooey — 84
7) Jumping or getting pushed? by Dallasdoc — 83
8) Did he seriously bring up the IRS nonscandal? by jdsnebraska — 78
9) Actually, I do not feel sorry for Bette. When she by mrsgoo — 77
10) I turned the channel after Bill went BENGHAZZEEEE by Toyotabob7 — 77
11) Fucking thing sucks! by jdsnebraska — 76
12) RIP, mom by Land of Enchantment — 75
13) Psst.Has anyone told Fox about this bridge between by TofG — 74
14) Congrats! Brainwrap. It is an awesome you and the by mrsgoo — 75
15) Remember His Religion Is to Convert You. by Gooserock — 74
16) I feel sorry for Bette in Spokane and her ilk by Zadatz — 73
17) It's all they've got. by LordRobin — 73
18) They "liked" their junk insurance by Puddytat — 73
19) A certain #sekritarmy member is not a team player. by jwinIL14 — 71
20) Yup - that gratuitous by BDA in VA — 70
21) Title by hilltopper — 70
22) Oh Hai Whoknu! Sekritarmy Deployed For Victory... by leonard145b — 69
23) WOW. that's a shocker and a tragedy. by inclusiveheart — 67
24) Ready for the big game! by KrazyKitten — 64
25) The same thing occurred to me by Steveningen — 64
26) Hilltopper, while I understand the reaction to by David Harris Gershon — 63
27) Snow Bound by palantir — 63
28) May we also teach numerology, astrology, by judyms9 — 61
29) No hope of by side pocket — 60
30) The big Sekrit game is on! by arizonablue — 60
31) SLAP. Bet that stung. by nosleep4u — 60
Top Pictures for yesterday, February 2nd. Click any image to be taken to the full comment. Thank you jotter for the image magic!