There is something very, very wrong at Centennial High School in Circle Pines, Minnesota. Follow me below the fold to read about what is going on, but first, watch Centennial student Ryan Eichenauer's beautiful and powerful coming-out video that started it all...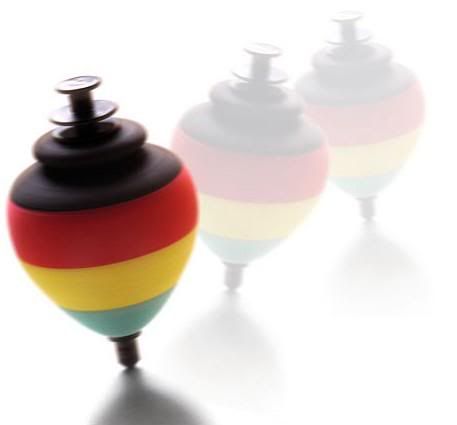 Top Comments recognizes the previous day's Top Mojo and strives to promote each day's outstanding comments through nominations made by Kossacks like you. Please send comments (before 9:30pm ET) by email to topcomments@gmail.com or by our KosMail message board. Just click on the Spinning Top™ to make a submission. Look for the Spinning Top™ to pop up in diaries posts around Daily Kos.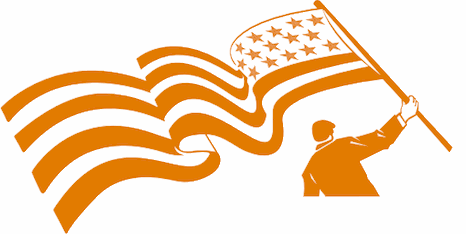 Make sure that you include the direct link to the comment (the URL), which is available by clicking on that comment's date/time. Please let us know your Daily Kos user name if you use email so we can credit you properly. If you send a writeup with the link, we can include that as well. The diarist poster reserves the right to edit all content.
Please come in. You're invited to make yourself at home! Join us beneath the doodle...
Ryan posted the above video on Facebook for his friends, family, and fellow classmates to see. And how heartwarming it is. Ryan's particular way of coming out--which he prefers to think of not as "coming out," but as "letting the world in," which is a really nice way to think about it--seems to be more and more common as younger people become less willing to apply sexual identity labels to themselves. Higher-profile examples include Olympic swimmer Tom Daley and R&B singer Frank Ocean, both of whom have refused to place their attractions within the constraints of a sexual identity. You probably noticed that Ryan did not come out as "gay," but rather as a guy who happens to like other guys, aptly noting that "people like who they like and they don't need to clarify that for anyone."
He continues:

I have and always will have an attraction to girls, but lately it's been different. You see, lately I've been finding safety in other people, but those people weren't girls. And at first I was uncomfortable with the image of myself dating other guys, and I believed that if I ran from it long enough and hid from it long enough and refused to acknowledge it long enough, I could force myself to be otherwise. But there was no escaping, no negotiating with the feeling, no choice.

[...]

I do not want to be eternally and wholly defined by sexual labels just because I was among those who finally found the courage to acknowledge the truth. I'm choosing to live authentically, and I will not accept anyone's definition of my life. Rather, I will define myself.
Therefore, I will not be among those thrusting an identity label upon Ryan that he has not applied to himself. Instead, I will just say good for you, Ryan.
And really, what a courageous act. I still can't fathom the amount of guts it took to post such an honest and personal video on social media. Unfortunately, however, Ryan is paying the price, because god forbid he should be able to live authentically without fearing for his personal safety.
What did Ryan get for being open about his sexuality? This letter, placed on his desk in English class:
Note that this is only one of two hate-filled, religion-steeped letters Ryan has received in the wake of his coming-out video, both in Centennial classrooms.
Principal Tom Breuning maintains that the school takes harassment (although I think this stretches a bit beyond "harassment") seriously, and a police investigation led by the Blaine Police Department is underway, with the possibility of criminal charges if they can find the person responsible. Let's hope so. In the meantime, Ryan tells the local Fox channel, choking back tears (video at link):

The first threat I cried a lot. A lot of tears and emotions. Even though that was less threatening. Then this one came along. Is this what I am going to get forever, from now on?
It's beyond heartbreaking to see the confident, courageous young man in the video reduced to this level of despair and fear. It pisses me off. But wait, it gets even worse at Centennial High School.
A fellow Centennial student, openly gay eighth-grader Noah Ratgen, has also come forward as the victim of a hate crime in the wake of his own coming-out. This time, a "God Hates Fags" message written on his family's driveway. From the local Fox channel (video at link):

Ratgen came out in late fall, using social media to tell his classmates that he is gay. About a week later, however, Ratgen woke up to find the family driveway in Lino Lakes had been vandalized with a hateful message.

"On the driveway, written in very large letters: 'God hates fags,'" recalled Brad Ratgen, Noah's father. "It was absolutely disgusting. I went and washed it off right away."

The family reported the painful graffiti to police, but no arrests were ever made. Instead, the incident was filed as a hate crime with the Minnesota Bureau of Criminal Apprehension.
Noah's father adds:
There's reason people do it anonymously. They know it's wrong. They know it's hate-filled. No one wants to be associated. That's why they do it under the cover of darkness at night, why they leave a note on a desk at school.
Indeed. Here's hoping the assholes responsible for these acts of hate come to justice.
Certainly, Centennial High School is not alone in being a hostile environment for queer students. These and other stories continually remind us that, beneath the sweeping legislative and court victories for the LGBT movement, there is still much, much progress to be made. We rightly tell our kids that "It Gets Better," but until it does, it is our job to do everything we can to protect those who bravely identify as LGBT youth.
TOP PHOTOS
February 6, 2014
Enjoy jotter's wonderful PictureQuilt™ below. Just click on the picture and it will magically take you to the comment that features that photo. Have fun, Kossacks!