Good morning, and it's time's awasting. Welcome to Saturday Morning Garden Blogging.
Hot damn but it's been cold; record breaking cold, in fact. We started February off with a high of 24° on the 1st, and it was downhill from there.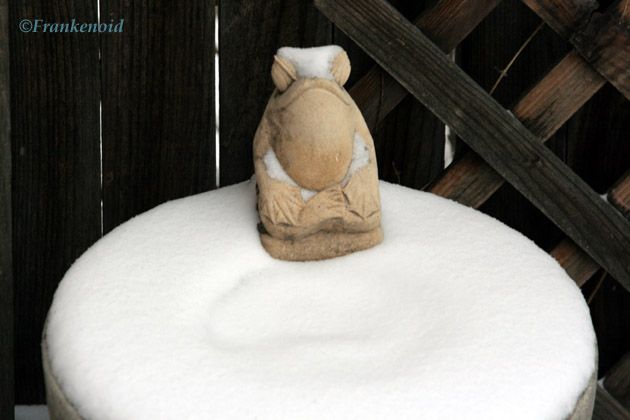 On Wednesday, we had a low of -19° and a high of -1, breaking the record for February 5, and it stayed cold through Thursday — even if not quite that cold. Walking from my home to my office in 3 pairs of socks, 3 layers of shirts and a lined hoodie under my coldest-cold weather coat I looked a lot like Kenny. And through it all we got spurts of snow — only a few inches, but enough to provide a bit of insulation.
But we made it through, and it finally got above freezing yesterday.
Now we just need to get some candidates for the 9th Anniversary Edition of Saturday Morning Garden Blogging Seeds of Change fundraising opportunity for local elections.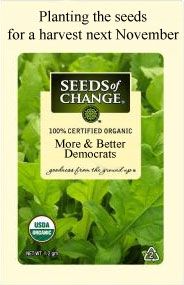 We received plugs from New Day (and navajo provided the nifty graphic), Kitchen Table Kibitzing and Cheers & Jeers.
Now we just need candidates: submit a candidate, then spread the word in comments in open threads and C&J and any other appropriate diary, or post a diary of your own to drum up interest.
Here's what we need for each submission:

• Candidate name and position sought for a municipal, county or state office.
• Some background on the candidate and why you support them (and/or a statement from the candidate);
• Link to website for donations;
• Embed information for any graphic or photo you want included;
• Submission of information by Thursday, February 20, 2014

If you are able, please use ready-to-plug-in formatting so I or another editor can just cut and paste into the diary — I've put up the blank diary so we can start getting it organized — if we get enough submissions to need to get organized!
Spread the word; link to this diary, or you can just block quote the blurbs:
It is a mid-term election year and now — during the subdued primary process — is our chance to get not just Democrats, but more progressive Democrats, into our state, county or municipal offices.

Call it planting the seeds for a harvest next November.

Many times newcomers to dKos can't quite figure out why we have all these groups for gardening and home repair and crafting and books: this is a site for politics!

Let's show them why community matters: at the most basic level without community there is no purpose to politics and it becomes nothing more than factions scrambling in a zero-sum game for short-lived political advantage.
That's what's happening here. What's going on in your gardens?