(photo of some of my fellow travelers from the bus)
Mass Moral March on Raleigh
Commentary by Black Kos Editor Denise Oliver-Velez
I traveled down to Raleigh, NC for the Moral March on Saturday Feb. 8th with a bus load (and two vans) of folks, organized by the Kairos Center, Poverty Initiative, at Union Theological Seminary.
We left at around 6:30 AM on Friday for the 10 plus hour drive south. It was a wonderfully diverse group - black, white, brown, red and yellow, young, old, straight and LBGT. There were union organizers, members of Picture the Homeless, Domestic Workers United, Occupy Faith NYC, seminary students, and more.
On the bus we each introduced ourselves and said a little bit about why we were going and who were the people who we felt had lifted us and inspired us to be there that day.
People shared the names of teachers, mentors, movement activists, and their parents.
We sang together.
I am not a photographer. My seatmate on the bus, Resa Jones is, and you can see her inspiring photos in her stream.
I took snapshots with my cheap Cannon, and wanted to share them with you today.
When we arrived in Raleigh, our first stop was at Community UCC church of Raleigh where a dinner was waiting for us.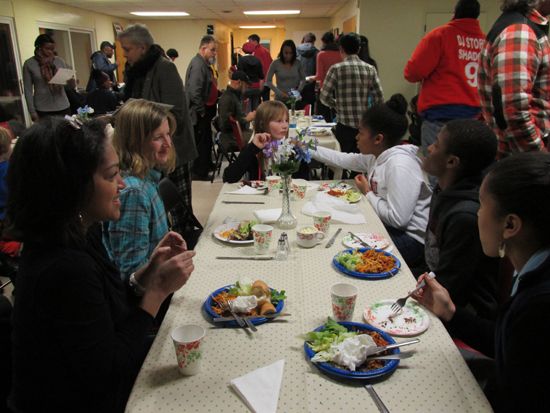 Then we headed over to a mass meeting and worship service at Abundant Life Christian Center to hear some rousing speeches, and song. Then back on the bus to the Martin Street Baptist Church, where we would unroll our bedrolls to sleep that night.
The next morning we gathered at Shaw University for a rally at 9:30 AM.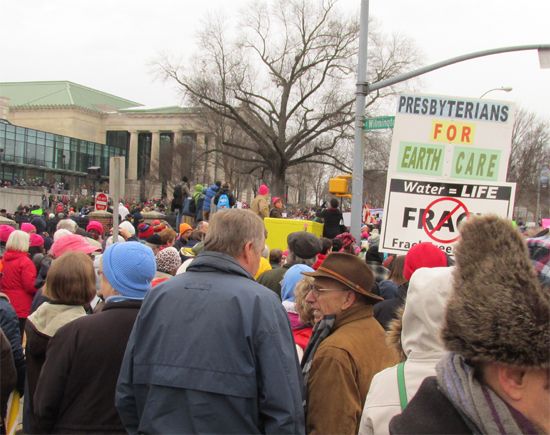 And then we marched.
The crowd grew and grew, and there was no way to tell how many of us were there, but later USA Today said we were 80 to 100 thousand!
You can see the size of the crowd in this video, which shows the marchers, and you can hear the end of Dr. Rev. William Barber's speech.





When I remembered I had a camera, I got it out and snapped pics of the signs people were carrying, which reflect the breadth of the coalition that was gathered there.
Follow me below the fold, and I'll let the pictures continue telling the story.
NAACP marshals were on hand, and kept the flow moving, alert for any problems. The two counter protesters I saw were ignored, though when one man started spewing biblical doom, marchers drowned him out singing "This Little Light of Mine"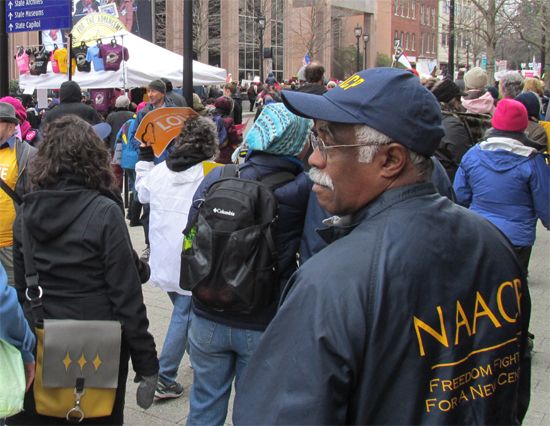 We were all into love not hate.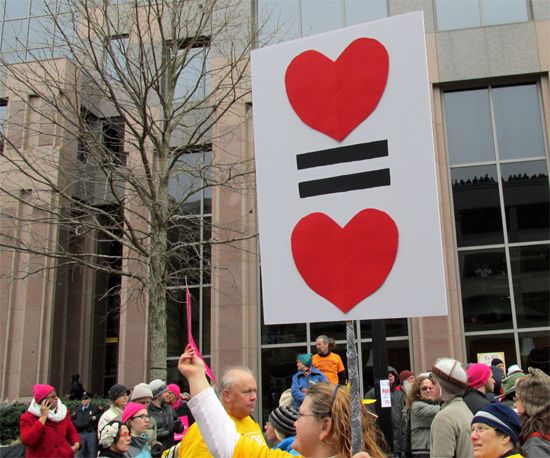 Our values.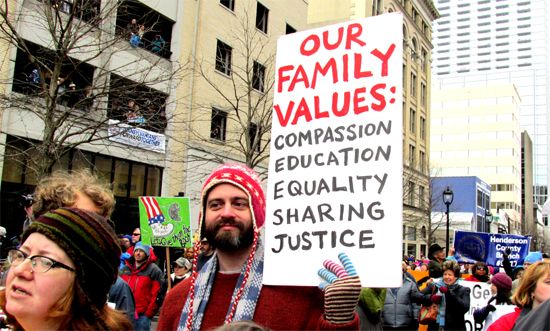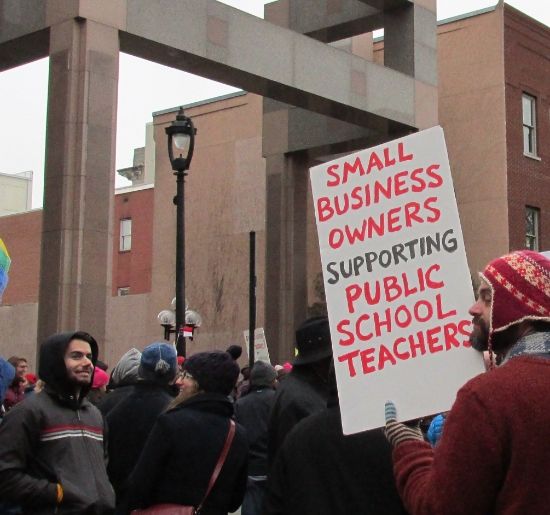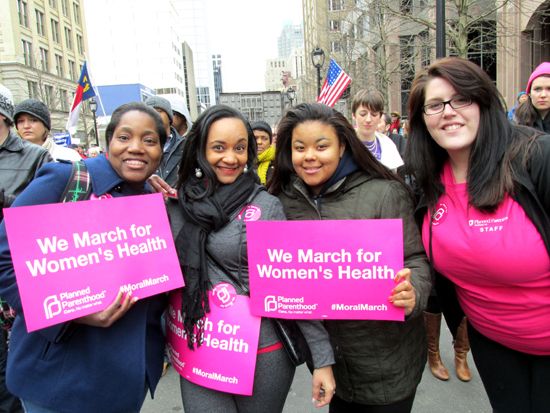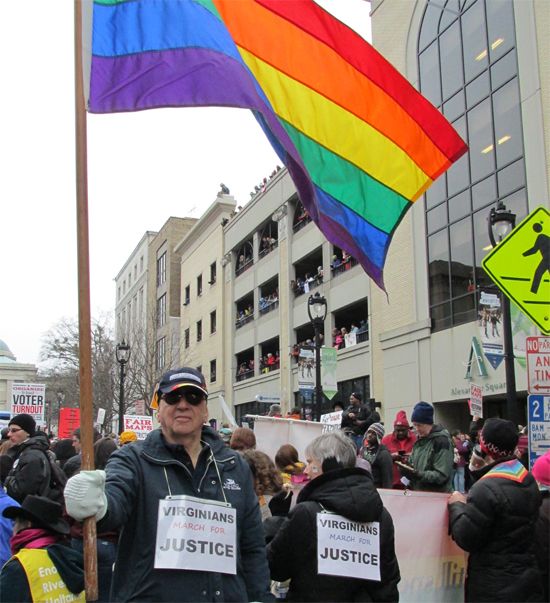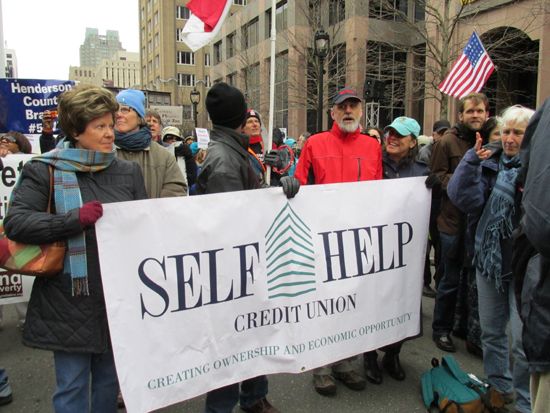 The people made it clear what we want.
Many signs indicated clearly who the forces arrayed against us are.
As the speeches were ending, while Reverend Barber spoke, the sun came out and we closed singing "we shall over come" - many singing it as "we will overcome.
Walking back to where we were to join our bus, I snapped one last photo of the joyous faces around me.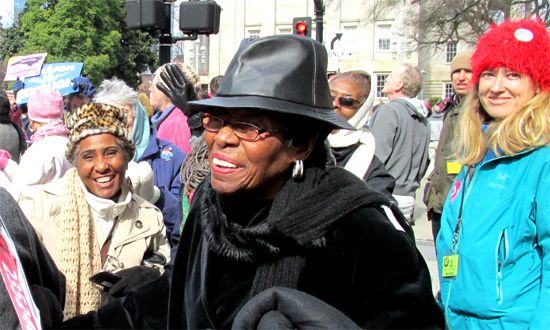 We got on the bus to head back north.
The march is not the end of the story. There is a lot more to be done in the months and years ahead.
We will do it. Moving forward together.


~~~~~~~~~~~~~~~~~~~~~~~~~~~~~~~~~~~~~~~~~~~~~~~~~~~
News by dopper0189, Black Kos Managing Editor
~~~~~~~~~~~~~~~~~~~~~~~~~~~~~~~~~~~~~~~~~~~~~~~~~~~


~~~~~~~~~~~~~~~~~~~~~~~~~~~~~~~~~~~~~~~~~~~~~~~~~~~
Rhode Island project tackles low-income word gap. The Grio: High-tech US project tackles low-income word gap.
~~~~~~~~~~~~~~~~~~~~~~~~~~~~~~~~~~~~~~~~~~~~~~~~~~~
Six-month-old Jaiven James doesn't even notice the pager-sized recorder that fits snuggly into the pocket of his shirt, recording every gurgle, every cry, every word he hears.
The boy is an early participant in a Providence city project that aims to boost the language skills of low-income children by using recorders to count the words they're exposed to. Studies show poorer children enter school having heard millions of fewer words than more affluent children, a disadvantage that can limit future educational success and occupational opportunities.
"We want to close that gap, and the best way to do it is by training parents from Day 1," says Stephanie Taveras, a social worker who is coaching Jaiven's mother, Ashley Cox, on ways to boost her children's language skills.
The project, called Providence Talks, beat out proposals from more than 300 U.S. cities last year to win a $5 million prize offered by then-New York Mayor Michael Bloomberg. The voluntary program began last month with 75 families and hopes to serve 2,000 families by mid-2016.
The initiative targets what early childhood development experts call the word gap, a problem that takes a lasting economic and educational toll on America's poor. A landmark 1995 study found that children in families receiving welfare hear less than one-third as many words per hour as their more affluent peers, and they reach age 4 having heard 32 million fewer words than children from wealthier families. Students who begin school with this disadvantage are less likely to succeed academically or professionally later in life.


A caseworker Stephanie Taveras, left, shows Ashley Cox, center, a digital audio recorder as Cox holds her six-month-old son Jaiven, at the family's home in Providence, R.I. The city has begun an effort to boost language skills for children from low-income families by equipping them with audio recorders.
(AP Photo/Steven Senne)
~~~~~~~~~~~~~~~~~~~~~~~~~~~~~~~~~~~~~~~~~~~~~~~~~~~

~~~~~~~~~~~~~~~~~~~~~~~~~~~~~~~~~~~~~~~~~~~~~~~~~~~
Michael Sam, an All-American defensive lineman from Missouri and the Associated Press' SEC Defensive Player of the Year, said that he is gay in an interview with ESPN's "Outside the Lines" on Sunday.
Sam stated publicly what his teammates and coaches at Mizzou have known since August: "I am an openly, proud gay man."
Sam is eligible for the NFL draft in May. Assuming that he is drafted, Sam could become the first openly gay player in the history of the NFL.
"I understand how big this is," he said. "It's a big deal. No one has done this before. And it's kind of a nervous process, but I know what I want to be ... I want to be a football player in the NFL."
In 2014, "Gay Man to Enter Workforce" has the everyday-occurrence sound of a headline in The Onion. But when the NFL is involved, it's a first -- and potentially a landmark moment -- in the history of American sports.
Sam's decision to speak out now -- in interviews with ESPN and the New York Times -- comes after his experience two weeks ago at the Senior Bowl, where, he said, many already seemed aware of his sexual orientation.


~~~~~~~~~~~~~~~~~~~~~~~~~~~~~~~~~~~~~~~~~~~~~~~~~~~


~~~~~~~~~~~~~~~~~~~~~~~~~~~~~~~~~~~~~~~~~~~~~~~~~~~
A weekend of tributes was held just days after the slain youth would have turned 19. The Root: Trayvon Martin Remembered 2 Years After His Death.
~~~~~~~~~~~~~~~~~~~~~~~~~~~~~~~~~~~~~~~~~~~~~~~~~~~
Two years after Trayvon Martin's killing ignited a passionate debate about race, the slain teen's parents are hosting a memorial gathering today in Davie, Fla., bringing together community leaders, celebrities and other supporters, the Daily News reports.
The gathering, described as a gala event and sponsored by the Trayvon Martin Foundation, is the culmination of a memorial weekend that included a rally on Saturday in Miami Gardens, Fla. The rally was attended by hundreds and included stirring addresses by the likes of actor Jamie Foxx, who sought to elevate the tragedy beyond race.
"It's not about race nor color, but peace for our children," said Foxx, according to tweets from the march.
The turnout on Saturday came on what would have been three days after Trayvon's 19th birthday. Others who participated in the rally served with their presence as powerful reminders of the grim toll of racially charged violence.
On hand, for example, was the family of Emmett Till, the 14-year-old boy whose death at the hands of a white mob in 1955 helped propel the cause of civil rights into American consciousness. He was killed after flirting with a white girl.
Also present was the family of Oscar Grant, 22, who was fatally shot in Oakland, Calif., on New Year's Day 2009 by a BART police officer while in handcuffs. The incident inspired the film Fruitvale Station.


~~~~~~~~~~~~~~~~~~~~~~~~~~~~~~~~~~~~~~~~~~~~~~~~~~~


~~~~~~~~~~~~~~~~~~~~~~~~~~~~~~~~~~~~~~~~~~~~~~~~~~~
A congregation in Kampala meets every Sunday despite the rising threat to life and liberty of its member. The Guardian: Inside the tiny church where members of Uganda's beleaguered gay community have found sanctuary.
~~~~~~~~~~~~~~~~~~~~~~~~~~~~~~~~~~~~~~~~~~~~~~~~~~~
Sunday is a special day in Uganda, the conservative east African country that is threatening to put gay people behind bars for life. On Sunday you can see families flocking to churches all over the country for prayer, wearing their best clothes.
The sermons are predictable. Church leaders will pray for divine intervention against the corrupt leaders, poverty and the potholed roads, and then finally call doom upon the country's homosexuals who are sinning against the Christian God and ruining African culture.
But not at a tiny church tucked away in one of Kampala's suburbs. Here, gay people meet in devoted challenge to mainstream denominations that have declared them outcasts. With dreadlocked hair and in jeans and bathroom slippers, members of this congregation would stand out in the prim and proper evangelical church I sometimes go to. I feel overdressed in my white dress.
"Here we are all about freedom," Pepe Onziema, a gay rights activist tells me. "It is a universal church. We welcome people whether gay or straight."
The gates may be open but the road to the church that calls itself a friendship and reconciliation centre is not paved with sleek cars or thronged with believers. The worshippers trickle in. They take their seats, but not before surveying the crowd furtively, trying to identify everyone. Their life depends on this vigilance.
In Uganda, police raid homes and arrest those they suspect to be gay. Homosexuality is an offence under the penal code. The president, Yoweri Museveni, refuses to pass a bill that seeks to strengthen the punishments for homosexuality to include life imprisonment, but isn under pressure to do so. Conservative Christian churches, under the auspices of the Uganda Joint Christian Council, refuse to accept homosexuals in spite of more gay-friendly approaches from parent churches abroad. The anti-gay furnace is fanned by American evangelical churches that have made it their mission to free Africa of homosexuality, saying it is alien to African culture.


Demonstrators make their views known in Jinja on a march organised by religious leaders. Photograph: Trevor Snapp/Corbis
~~~~~~~~~~~~~~~~~~~~~~~~~~~~~~~~~~~~~~~~~~~~~~~~~~~~~~~~~~
Voices and Soul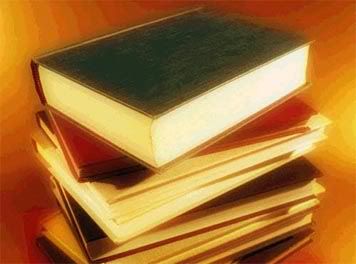 by Justice Putnam
Black Kos Poetry Editor
I was thinking about Kurt Vonnegut the other day. I was thinking about the firebombing of Dresden and the burning of Beatles albums in the South. I was thinking about the destruction of the Library in Alexandria and dynamiting of the Buddhas of Bamyan. I was thinking of laws that prevented blacks from reading; and if there were no laws, the local Citizens Council made sure no reading occured.
Vonnegut was not the only one to call the bombing of Dresden an act of terror. Even British Air Commodore Colin McKay Grierson, a confidant of Churchill, admitted to AP war correspondent Howard Cowan, that the raid also helped destroy...

... what is left of German morale.
Cowan then filed a
report
that the allies had resorted to terror bombing.
The firebombing of Dresden, a center for Art and Literature, was a strategic act of terror. The burning of Beatles albums was a conscious act by white supremacists and one meant to intimidate. Laws to prevent the education of blacks and brown peoples are making a virulent resurgence. In fact, there are calls by the TeaBirchers to defund the Department of Education and to also limit funds for any education measure on the local level.
In the historic center of Baghdad, on a street named after the tenth century classical poet, Al-Mutannabi, a street filled with bookstores and outdoor book stalls, an area often referred to as the heart and soul of the Baghdad literary and intellectual community; a car bomb exploded and killed 26 people on 5 March 2007.
on the day Al-Mutanabbi street was bombed

did you notice
how quickly the open sky
folded in upon itself

the flaking burnt pages
like torn moth wings
flying up the fetid smoke
then drifting
down

the broken teacups
and coffee stained saucers
the splintered chairs
empty shoe
splattered blood

and
just before
that moment

did you hear the
euphony of the street
as men wrangled
and summoned
swore and cajoled
addressed
if not solved
defined
if not created
the problems
and the promise
of their country's
tomorrow

did you even know
of the dreams imploded
inside the molten iron
across the narrow
book lined street
as debate turned
to barbed screeches
philosophy
into choked smoke
and a thousand
years of history
was buried in the rubble

or was there

nothing
except an inexorable
deadly silence
~~~~~~~~~~~~~~~~~~~~~~~~~~~~~~~~~~~~~~~~~~~~~~~~~~~~~~~
Welcome to the Black Kos Community Front Porch