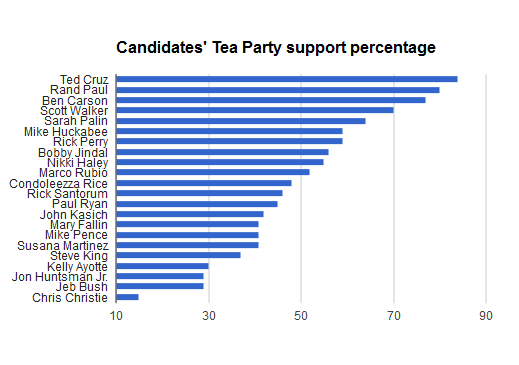 Yes, it is another sad day for Governor Chris Christie. Daniel Doherty of Townhall reports Surprise: Chris Christie Finishes Dead Last in 2016 Tea Party Poll. Just for the record when Doherty describes the poll as "semi-scientific" he really means "unscientific" as this poll did not have random selection, or controls for multiple voting. In fact, it was specifically targeted to certain sites thought to be frequented by GOP activists. Even still, with over 60,000 respondents it is interesting to think about.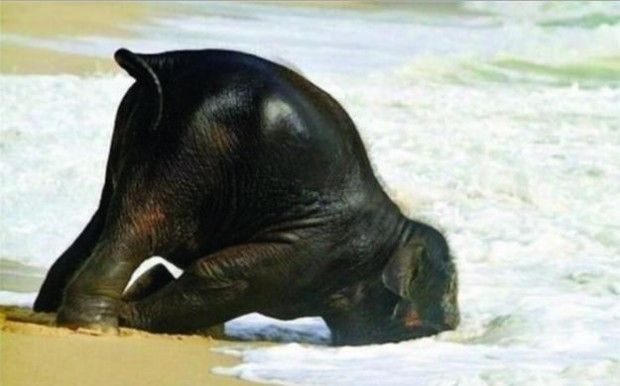 An online, semi-scientific poll of more than 60,000 grassroots conservative activists shows that the GOP base is strongly in favor of Sen. Ted Cruz (R-TX), Sen. Rand Paul (R-KY), and Dr. Ben Carson running for president in 2016. And to the surprise of no one, Gov. Chris Christie (R-NJ) finished nowhere near the top of the list.

I am surprised, however, that grassroots Righties are more in favor of Jon Huntsman Jr. running for president than Gov. Chris Christie. Come on. No doubt Christie's reputation is badly damaged -- perhaps irreparably -- but Jon Huntsman is a veritable RINO in ways Christie is most assuredly not. My guess is that Christie's self-serving theatrics in 2012 coupled with his (at times) outspoken hostility towards fellow Republicans have made him a persona non grata in most Tea Party circles. Put differently, it doesn't matter if he would be a more effective president -- or even more electable -- than some of these other candidates. Most grassroots activists simply do not want him to be the 2016 Republican presidential nominee. Period. ...

"There's a resounding message in these poll results for the Washington establishment. This is not a survey of casual Republicans or sometimes voters. These are activists who pound the pavement, make the phone calls, and cast their votes in every election every year," said Todd Cefaratti, founder of TheTeaParty.net.

Sounds like it's going to be a fun 2016 GOP Primary.

From the Washington Examiner, Ted Cruz, Rand Paul top huge Tea Party poll; Chris Christie, Jeb Bush dead last, we hear about the methodology.

The online poll of 62,000 grassroots activists provided exclusively to Secrets finds that conservatives and Tea Party organizers stand fully behind the heroes of their movement, including outspoken surgeon Ben Carson, Wisconsin Gov. Scott Walker and 2008 vice presidential nominee Sarah Palin. ...

The poll provided 11 different matchups. From there, the support for each were totaled. Texan Cruz was at the top with 84 percent supporting his candidacy, followed by Kentucky's Paul at 80 percent and Carson at 77 percent. Last of the 22 candidates polled was Christie at 15 percent.

While not as scientific as standard polls, it gives a strong indication of where the primary state activists are because they were the group targeted.

Knowing how consequential polls can be at this crucial stage of the 2016 election, please concentrate on this one.