In Scotland there is a long pole which is usually made from a Larch tree and which is typically 19 feet 6 inches (5.94 meters) tall. This poll, known as a caber, weighs about 175 pounds. In the Scottish Highland Games, athletes known as tossers or throwers pick up the caber, balance it carefully in an upright position, and then throw it.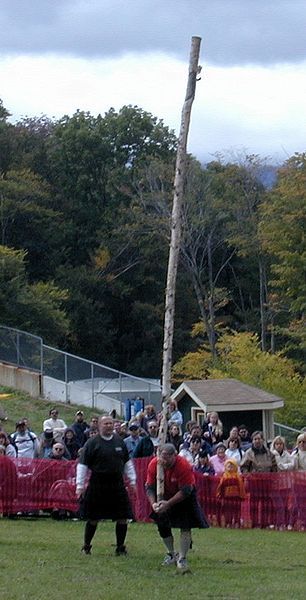 The object of the caber toss is not about sheer distance: the tosser attempts to get the caber to fall directly away from the tosser. In other words, the tosser flips the caber into the air so that the opposite end hits the ground and falls away. It the caber falls back toward the tossser, the score is lower. The scoring is determined by accuracy and the angle at which the caber lands.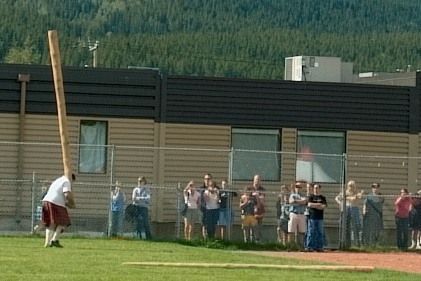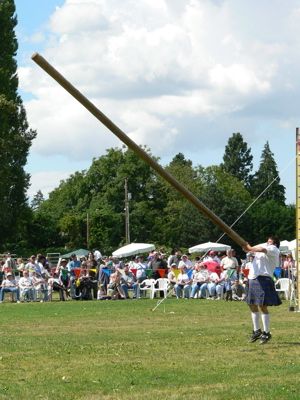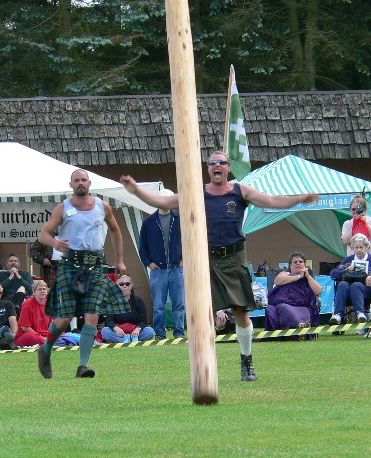 Since this sport originated in Scotland, the tosser wears a kilt.
This is an open thread. Feel free to talk about your favorite sport (including watching the antics in Washington, D.C.), or what's happening in your life.
If you wear a kilt, post pictures.
In the meantime, what's for dinner?