I'm sorry if you were expecting a Valentine's Day diary. Or maybe you're relieved. Yes, I love my boyfriend, and he loves me, too. Aside from telling each other Happy Valentine's Day, we didn't celebrate. Neither of us are fans of the holiday. And tonight, I'd rather talk about food than love (as if the two don't go hand in hand, amirite?)...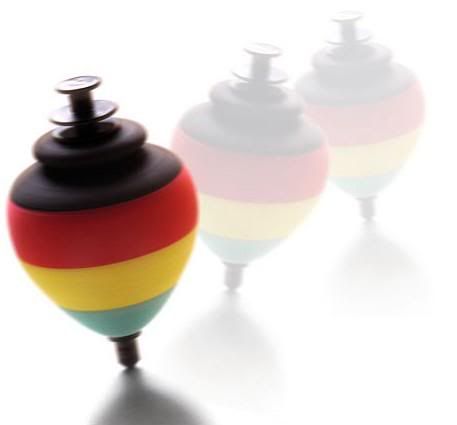 Top Comments recognizes the previous day's Top Mojo and strives to promote each day's outstanding comments through nominations made by Kossacks like you. Please send comments (before 9:30pm ET) by email to topcomments@gmail.com or by our KosMail message board. Just click on the Spinning Top™ to make a submission. Look for the Spinning Top™ to pop up in diaries posts around Daily Kos.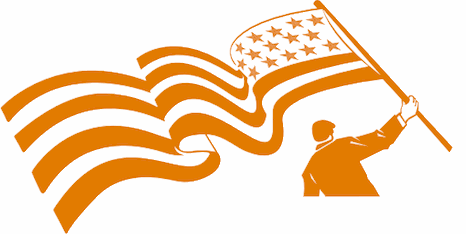 Make sure that you include the direct link to the comment (the URL), which is available by clicking on that comment's date/time. Please let us know your Daily Kos user name if you use email so we can credit you properly. If you send a writeup with the link, we can include that as well. The diarist poster reserves the right to edit all content.
Please come in. You're invited to make yourself at home! Join us beneath the doodle...
Last week for Kitchen Table Kibitzing, I wrote about the popular Vietnamese Lunar New Year dish thịt kho tàu, or caramelized pork and eggs. If you didn't catch it, I recommend that you check it out if pork is your kind of thing. If you did read it, gà kho gừng is very similar in many ways (and just a bit healthier). Both dishes are made from nước màu, a caramel sauce important to many Vietnamese dishes, which gives the meat a nice, sweet flavor. And both dishes can (but do not necessarily) use coconut juice. Braising meat in coconut juice just may be my new favorite thing in the world, so I was quick to jump on using it in my gà kho gừng. The result was very sweet and ginger-infused chicken with an absolutely delectable sauce. Is your mouth watering yet?
Well, let's get started. But first, I have to credit Helen, probably the most trusted Vietnamese cook on YouTube, whose recipe I follow pretty closely, with a few variations.
The obvious first thing you'll need is chicken. I'm using about 2.5 pounds of thighs and drumsticks with the skin and the bone. Don't even think about removing that skin. I mean it.
Use a meat cleaver to chop the chicken into chunks. You'll want the chunks to be a little on the large side, since the chicken will shrink when you cook it. Like this:
The chicken will need to be marinated before you go any further. Here are the ingredients you'll need for the marinade: a piece of ginger root (about the size of your tongue, give or take), a heaping tablespoon of minced garlic, a heaping tablespoon of chopped shallot, a teaspoon of salt, a teaspoon of sugar, 3 tablespoons of fish sauce, and 1/2 teaspoon of black pepper.
You'll want to peel and julienne the ginger root so you have nice, long strips of fresh ginger. Along with the chicken, the ginger is the star of this dish.
Add all of the ingredients, along with the chicken, to a bowl.
Stir it up and let it marinate for at least 30 minutes.
Once the chicken is done marinating, it's time for my least favorite part--making the nước màu. When I made thịt kho tàu, I had some issues with the caramel sauce, and it took me a few tries to get it right. Since then, the BF's mom has given me some good tips on how to make it properly. I tried it her way, and it turned out excellent on the first try. It's really simple, actually. You'll need a tablespoon of vegetable oil and 2 tablespoons of sugar. Add the oil to a wok or pot and swish it around until it covers the surface. Heat it up on medium high heat. Then, spread the sugar as evenly as possible across the oil.
And that's it. Don't stir or anything. Just let it sit there. After about 10 minutes or so, the sugar will melt and start to caramelize. You want it to look like this:
There is a very thin line between good and burnt caramel sauce. So once you achieve that color, don't waste any time adding the chicken and stirring well.
Turn the heat up and fry the chicken for about 10 minutes or until it is no longer pink.
Then, add 1.5 cups of water or coconut juice. It is common to simply add water, so don't feel like you need to use coconut juice. But I'm using coconut juice, and I highly recommend it.
Bring it to a boil.
Turn the heat down and simmer, uncovered, for about 30 minutes, skimming as much of the scum off as possible. After it is done simmering, you will be left with this (actually, the broth should be more reduced than this, but I added more coconut juice because I like broth):
Serve the chicken in a bowl with some ginger and some of the broth. Top with chopped green onion and (yes, BeninSC) cilantro. You should also eat it with some jasmine rice.
Of the two caramelized meat dishes I've tried, I think I like thịt kho tàu a bit more. But this is very delicious as well.
Bon appétit...or, chúc ngon miệng!
TOP PHOTOS
February 13, 2014
Enjoy jotter's wonderful PictureQuilt™ below. Just click on the picture and it will magically take you to the comment that features that photo. Have fun, Kossacks!