NBC News and Meet the Press will pretend that there is still a legitimate debate over Climate Change. Meet the Press will be hosting a "Debate" between TV's Bill Nye and the House of Representatives' Vice Chair of the House Energy and Commerce Committee, Marsha Blackburn (R-Tenn) who has helped lead the House into a new Dark Age on climate.

"Meet the Press" to host climate change "debate" between GOP's Marsha Blackburn and Bill Nye "the Science Guy"

If it's Sunday, it's the overwhelming consensus of the scientific community being treated as a partisan argument

By ALEX PAREENE

This Sunday, "Meet the Press," the renowned televised political news forum, will host a discussion of climate change — perhaps the single most pressing issue of our time — featuring a professional children's entertainer and a Republican member of Congress. Yes, David Gregory will be refereeing a "debate" — their word — between "Bill Nye 'The Science Guy' and Tennessee Republican Congresswoman Marsha Blackburn, Vice Chair of the House Energy and Commerce Committee." Nye will be arguing the pro (climate change is real and bad) and Blackburn will be arguing the anti (climate change is made up and not bad).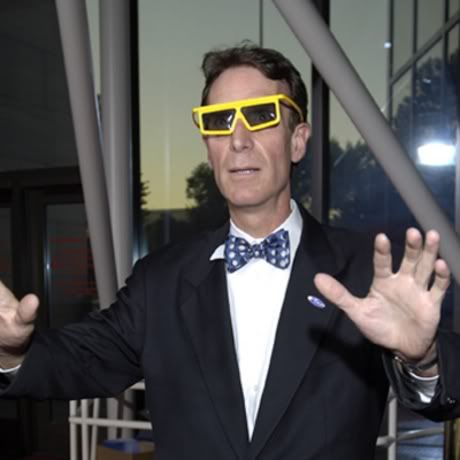 Bill will have to be careful of flying corporate bullshit during the debate.
David Gregory will play the part of the clueless moderator. A role he has honed to perfection!
So get some popcorn...


and try not to throw too much of it at the TV.