Science News

California Brewers Fear Drought Could Leave Bad Taste In Your Beer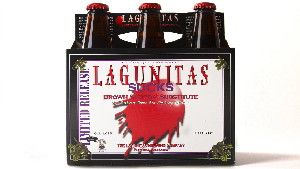 by Alastair Bland

Brewers around the country boast that their "pure" local water is the key to their beers' unique flavor. Coors credits the trout streams of the Rockies. Olympia Beer's slogan is, "It's the water." Cold Spring Brewing Co., in Minnesota, is named for a nearby natural spring.

In California's Sonoma County, Lagunitas Brewing Company, founded in 1993, has grown into one of the largest craft breweries in the nation. Like several other smaller local breweries, Lagunitas makes its beer with water from the Russian River, a 110-mile waterway that provides drinking water for more than half a million people.

But in the wake of 2013, the driest year ever recorded in California, Lagunitas' owners say they're nervous about shortages that could mean a switch from the river water to not-as-tasty well water.


Powerful artificial muscles made from fishing line and sewing thread
University of Texas at Dallas

An international team led by The University of Texas at Dallas has discovered that ordinary fishing line and sewing thread can be cheaply converted to powerful artificial muscles.

The new muscles can lift a hundred times more weight and generate a hundred times higher mechanical power than the same length and weight of human muscle. Per weight, they can generate 7.1 horsepower per kilogram, about the same mechanical power as a jet engine.

In a paper published Feb. 21 in the journal Science, researchers explain that the powerful muscles are produced by twisting and coiling high-strength polymer fishing line and sewing thread. Scientists at UT Dallas's Alan G. MacDiarmid NanoTech Institute teamed with scientists from universities in Australia, South Korea, Canada, Turkey and China to accomplish the advances.

Technology News

Google Unveils A Smartphone Prototype That Maps The World
Project Tango constantly scans its surroundings, giving people--and Google--better maps than ever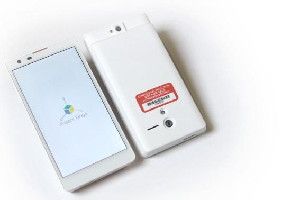 By Colin Lecher

As great as Google Maps is, if you need to be directed to somewhere really specific--as in, a specific room in a specific building on a specific street--it stumbles. Not too long ago, we predicted that crowdsourcing would bring mapping indoors, and go figure, Google is leading the charge: the tech giant has unveiled a prototype smartphone that uses sensors to constantly map the world around it, giving everyone (customers and Google) more detailed maps.

Called Project Tango, the prototype is a 5-inch Android phone that monitors its position and orientation as it travels in your pocket; after moving around enough, it develops a 3-D view of your world: your house, the coffee shop you visit, that one bar down the street. Google has 200 of the devices, and will start shipping them out to developers this month.


You May Not Use WhatsApp, But the Rest of the World Sure Does
By Robert McMillan

If you did a double-take yesterday when Facebook announced that it was spending an astounding $19 billion to buy mobile messaging software company WhatsApp, you're forgiven. After all, the software isn't widely used in the United States, and WhatsApp is a 32-engineer company that's kept a decidedly low profile.

In India, however, it's the bomb. Mobile rewards company Jana says it's the most popular mobile messaging App in India, and in Brazil and Mexico too — smartphone markets that are just coming online thanks to cheap Android phones. More than 1 billion smartphones shipped last year. In India, 26 million of them — 58 percent of the market — cost less than $150, according to research firm IDC.

For many folks in these emerging markets, these devices aren't simply a first smartphone. They're a first computer. And so when they pick WhatsApp, they're starting from a clean slate. Here in the U.S., the age of the PC still colors our mobile messaging choices. We've already built our social networks on Facebook, Twitter, or Skype.

Environmental News

Deadly Virus Widespread in British Bumblebees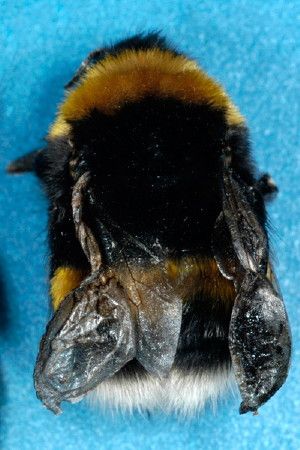 Erik Stokstad

Honey bees are apparently the Typhoid Marys of the pollinator world. A study suggests that honey bees spread two kinds of pathogens to wild bumblebees. And one of these, deformed wing virus (DWV), is killing bumblebees across the United Kingdom, perhaps contributing to the decline of the nation's wild populations. The wide occurrence of DWV is "truly alarming," says molecular ecologist Peter Neumann of the University of Bern, who was not involved in the study.

DWV can be nasty. Like many other viruses in honey bees, DWV spreads in two ways. Worker honey bees (Apis mellifera) will transmit it orally to other workers, generally resulting in a benign infection. But the parasitic varroa mite is a carrier, too. When the mite feeds on bee pupae, infecting them with DWV, the virus causes ghastly deformities. Young bees develop with bloated abdomens and shrunken or crumpled wings, making DWV one of the worst viral diseases in commercial honey bee hives.

DWV first turned up in 2004 among commercial bumblebees; the insect, Bombus terrestris, is often used in greenhouses, particularly to pollinate tomatoes. Commercial breeders initially noticed that about 10% of their bumblebee queens had died with tiny, misshapen wings. Then, Elke Genersch of the Institute for Bee Research in Hohen Neuendorf, Germany, and colleagues discovered that the dead bumblebees had been infected with DWV. The researchers suspected that honey bees had orally infected the bumblebees, because breeders use honey bees to encourage bumblebee queens to start new nests.


Yellow Pigments in Clothing and Paper Contain Long-Banned Chemical
New, unpublished research has found that polychlorinated biphenyls – banned in the United States 35 years ago – are leaching out of clothing and printed materials from around the world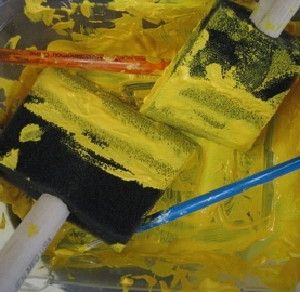 By Brian Bienkowski and Environmental Health News

Throwing on pajamas and curling up with a magazine could mean exposure to chemicals banned several decades ago. New, unpublished research has found that traces of polychlorinated biphenyls – banned in the United States 35 years ago – are leaching out of clothing and printed materials from around the world.

PCB-11 was detected in nearly all samples of paper products sold in 26 countries and clothing sold in the United States. The findings shed some light on how the chemical, tied to yellow dyes, inks and paints, is finding its way into people's blood, the air and waterways.

Because it is an unintentional byproduct of pigment manufacturing, the PCB-11 found in the consumer products is exempt from U.S. laws regulating the compounds.

Medical News

Baby Steps Toward Healing Hearing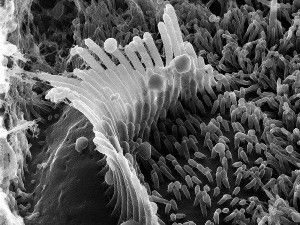 Patricia Waldron

There is no biological cure for deafness—yet. We detect sound using sensory cells sporting microscopic hairlike projections, and when these so-called hair cells deep inside the inner ear are destroyed by illness or loud noise, they are gone forever. Or so scientists thought. A new study finds specific cells in the inner ear of newborn mice that regenerate these sensory cells—even after damage, potentially opening up a way to treat deafness in humans.

Researchers knew that cells in the inner ear below hair cells—known as supporting cells—can become the sensory cells themselves when stimulated by a protein that blocks Notch signaling, which is an important mechanism for cell communication. Albert Edge, a stem cell biologist at Harvard Medical School in Boston, and his colleagues, attempted to identify the exact type of supporting cells that transform into sensory ones and fill in the gaps left by the damaged cells.


Duke Physician-Scientist to Lead U.S. Institute of Medicine
Jocelyn Kaiser

The next president of the U.S. National Academies' Institute of Medicine (IOM) will be Victor Dzau, a physician-scientist who is now chancellor of health affairs at Duke University. The National Academy of Sciences (NAS) today announced Dzau's appointment to the 6-year post. He will join IOM on 1 July, when current IOM President Harvey Fineberg steps down after 12 years.

Dzau, 67, will bring a wealth of experience in the lab and running a major university health system to the nation's most prominent advisory body on medical and public health issues. Born in Shanghai and educated in Canada and the United States, Dzau has studied the genetics of cardiovascular disease and gene therapy and stem cell treatments. As president and CEO for Duke University Health System for nearly 10 years, he created new institutes focusing on translational medicine, global health, and health innovation. He led the founding of a joint medical school with the National University of Singapore and has been active in in global health through the World Economic Forum. He was elected to IOM in 1998.

Space News

Hubble Finds Possible Oldest Object Ever Seen
The Hubble Telescope's new set of Frontier Fields images includes a galaxy some 13-billion light-years away, which makes it a candidate for the most distant object ever seen.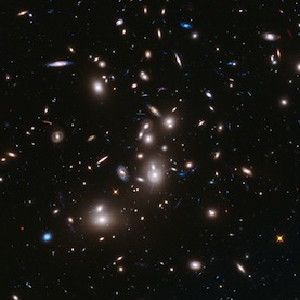 Clara Moskowitz

The Hubble Telescope's famous "Deep Field" photo showed that seemingly empty patches of space are actually chock full of far-away stuff. The original 1996 picture revealed thousands of galaxies in the apparently blank spot of sky.

Now Hubble has done it again with a new set of what are called "Frontier Fields" images that look farther in the universe than any previous pictures.

These images reveal a treasure trove of previously unseen galaxies, including one that may be among the most distant objects ever seen. The candidate galaxy, called Abell2744 Y1, appears to lie more than 13 billion light-years away, meaning its light has taken 13 billion years to reach us. This object appears to have formed when the universe was only about 650 million years old.


Earth marks close encounter with enormous asteroid
Reuters

(Reuters) - An asteroid estimated to be the size of three football fields whizzed close to Earth on Monday, roughly a year after one exploded over Russia and injured 1,200 people.

Slooh Space Camera tracked the approach of the asteroid as it raced past the planet at about 27,000 mph (43,000 kmph), starting at 9 p.m. EST (2 a.m. GMT, February 18), the robotic telescope service said in a statement on Slooh.com.

The Dubai Astronomy Group provided Slooh photos of the part of the sky where the rock was expected to be seen, but its motion could not be picked out immediately in a live webcast against the backdrop of night-time stars.

Odd News

Men Who Vandalized Egyptian Pyramid To Prove Theory Face Charges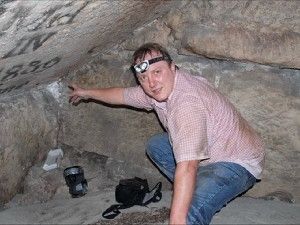 by Scott Neuman

Two self-styled amateur archeologists from Germany, who filmed themselves scraping off pieces of Egypt's Great Pyramid in hopes of proving that the ancient wonder was built by people from the legendary city of Atlantis, are now facing possible criminal charges in their home country.

During a trip to Egypt in April 2013, Dominque Goerlitz and Stephan Erdmann, along with a German filmmaker, were granted access to parts of the Great Pyramid at Giza that are normally off-limits to the public. They smuggled their samples back to Germany with plans to produce a documentary.

Ben Radford, writing for Live Science, says:

"The group reportedly took several items from the pyramids, including ... samples of a cartouche (identifying inscription) of the pharaoh Khufu, also known as Cheops. Goerlitz and Erdmann, who are not archaeologists but have instead been described as "hobbyists," allegedly smuggled the artifacts out of the country in violation of strict antiquities laws, according to news reports."