Interrogatories
What would YOUR Olympic gold medal be for?
It's open bar, every beverage in the world, alcoholic and non-alcoholic represented. What are you having?
Do you have anything expired (like an unplanned science project) in the back of your refrigerator?
The Twitter Emitter
It's not even March yet, and I've already given 45% fewer fucks this year than I did last year.

— That Damn Calvin. (@phive0phor) February 21, 2014
NEW STUDY: People who study online trolls are masochists.

— LOLGOP (@LOLGOP) February 21, 2014
The NSA has harvested our personal information from FaceBook for 4 years. They now have the largest collection of cat pictures in the world.

— RUTH BUZZI (@Ruth_A_Buzzi) February 21, 2014
If Facebook gets anymore invasive with your personal data, congress is gonna propose you have an Ultrasound before you sign on.

— Lizz Winstead (@lizzwinstead) February 21, 2014
That awkward moment when Rand Paul says Ted Nugent should apologize for a racist comment and Nugent got the slur from a Ron Paul newsletter.

— Top Conservative Cat (@TeaPartyCat) February 21, 2014
Don't argue we should have #voterID like other countries unless you're ready to discuss death penalty, universal healthcare, gun control too

— The Daily Edge (@TheDailyEdge) February 21, 2014
If there were a Nobel War Prize, John McCain would suddenly make sense.

— LOLGOP (@LOLGOP) February 21, 2014
The man who foisted Sarah Palin into the body politic is calling other people naive? Shut up John McCain.

— Nostradeptus (@adept2u) February 21, 2014
If elected to the U.S. Senate, Steve Stockman vows to be the first Senator to primary himself.

— LOLGOP (@LOLGOP) February 21, 2014
@owillis Businesses that serve Erick Erickson are aiding and abetting assholes.

— ginalou (@ginalou) February 21, 2014
Ted Nugent: "I don't apologize to Obama for calling him a subhuman mongrel, I apologize to @GregAbbott_TX for making him look like a douche"

— The Daily Edge (@TheDailyEdge) February 21, 2014
On This Day
In 1582, Pope Gregory XIII introduced the Gregorian calendar, thus messing up dates and timelines for future historians.
In 1803, the Supreme Court established the principle of judicial review in the case of Marbury v. Madison.
In 1821, Mexico declared independence from Spain.
In 1863, Arizona became a territory. They are still pretty territorial these days. Maybe they should all just spray along the border like wolves instead of building a fence.
In 1868, the House of Representatives impeached President Andrew Johnson after he attempted to dismiss Secretary of War Edwin M. Stanton. The Senate did not agree and Johnson was acquitted.
In 1920, the Nazi party was founded (under the name of the German Workers Party).
In 1945, in WW2, American soldiers in the Philippines liberated the capital city of Manila from the Japanese.
In 1981, the engagement of Prince Charles to Lady Diana Spencer was announced.
In 2006, NASA announced that the previous year was the warmest year in more than 100 years of record-keeping.
In 2011, Space Shuttle Discovery was launched for the very last time.
Born on This Day
1463 - Giovanni Pico della Mirandola, Italian humanist (d. 1494)
1500 - Charles V, Holy Roman Emperor (d. 1558)
1613 - Mattia Preti, Italian painter (d. 1699)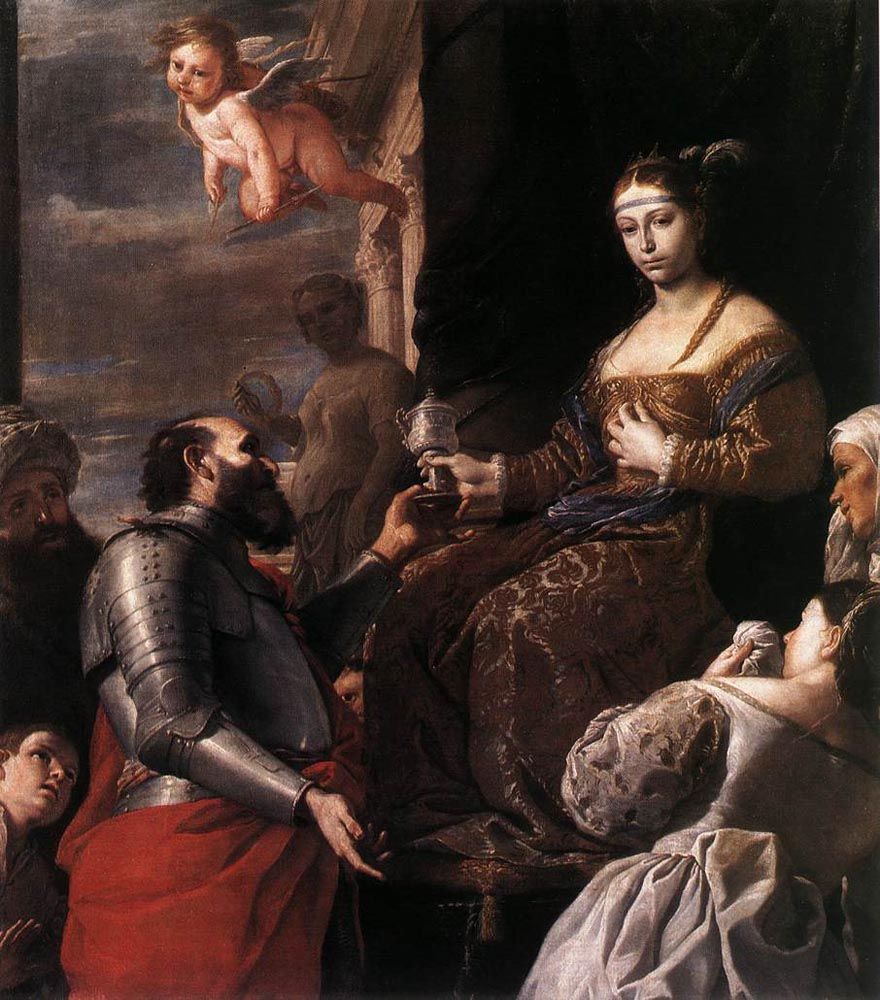 1619 – Charles Le Brun, French painter (d. 1690)
1753 - Henri-Pierre Danloux, French painter (d. 1809)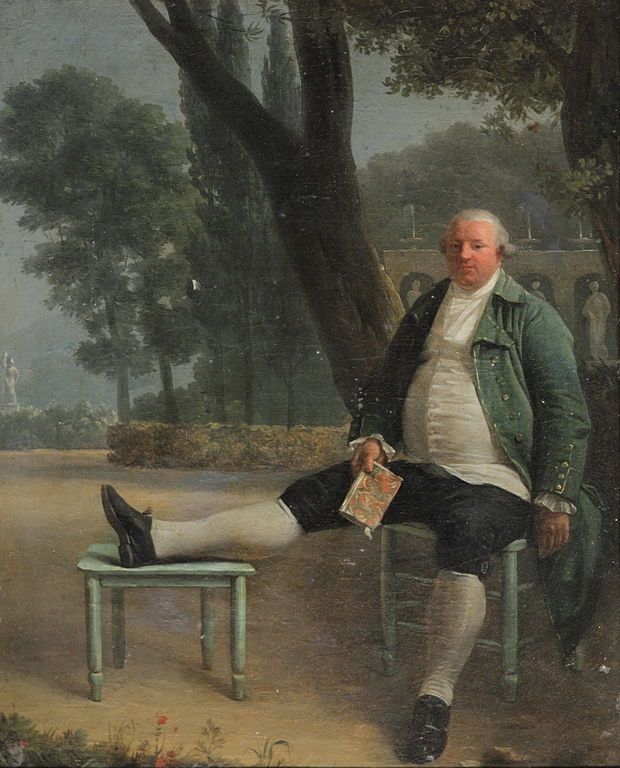 1788 - Johan-Christian-Clausen Dahl, Norwegian landscape painter (d.1857)
1815 - Jules Achille Noël, French sea and landscape painter (d. 1881)
1835 - Jan Evert Morel, Dutch landscape painter (not to be confused with the still life painter of the same name) (d. 1905)
1836 - Winslow Homer, American artist (d. 1910)
1844 - Raffaelo Sorbi, Italian painter (d. 1931)
1863 - Franz Stuck, German painter (d. 1928)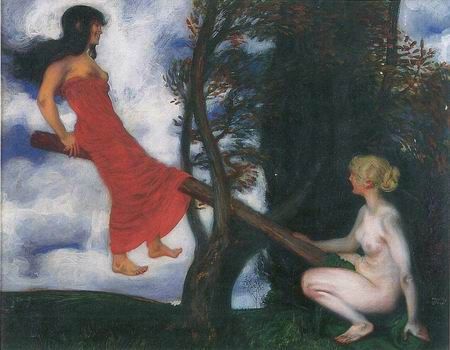 1874 - Honus Wagner, American baseball player (d. 1955)
1884 - Josef Stoitzner, Austrian landscape painter (d. 1951)
1885 - Chester Nimitz, U.S. admiral (d. 1966)
1885 - Stanisław Ignacy Witkiewicz, Polish writer and painter (d. 1939)
1890 - Marjorie Main, American actress (d. 1975)
1891 - Hermann Winterhalter, German painter and brother of the more famous Franz (b. 1808)
1914 - Weldon Kees, American poet, musician, artist (d. 1955)
1914 - Zachary Scott, American actor (d. 1965)
1921 - Douglass Watson, American actor (d. 1989)
1922 - Richard Hamilton, English painter (d. 2011)
1922 - Steven Hill, American actor
1928 - Barbara Lawrence, American actress (d. 2013)
1932 – Zell Miller, American politician, 79th Governor of Georgia
1933 – David "Fathead" Newman, American saxophonist (d. 2009)
1938 - James Farentino, American actor (d. 2012)
1940 – Pete Duel, American actor (d. 1971)
1942 - Paul Jones, English singer (Manfred Mann and The Manfreds)
1942 - Joe Lieberman, weasel
1944 - Nicky Hopkins, British musician (d. 1994)
1945 - Barry Bostwick, American actor
1948 - Tim Staffell, English singer (Smile)
1950 - George Thorogood, American singer and guitarist
1954 - Plastic Bertrand, Belgian singer and songwriter
1955 - Steve Jobs, American computer pioneer (d. 2011)
1962 - Michelle Shocked, American musician turned whackjob
Died on This Day
1732 - Colonel Francis Charteris, known as "The Rape-Master General". (b. 1675)
1825 - Thomas Bowdler, English physician and editor, famous for "Bowlderizing." (b. 1754)
1910 - Osman Hamdi Bey, Turkish painter (b. 1842)
1911 - Jules-Joseph Lefebvre, French Academic painter (b. 1836)
1920 - Paul Albert Girard, French painter (b. 1839)
1930 - Jacobus van Looy, Dutch painter (b. 1855)
1970 - Conrad Nagel, American actor (b. 1897) See Tipple Jar
1982 - Virginia Bruce, American actress and singer (b. 1910)
1990 - Malcolm Forbes, American publisher (b. 1917)
1990 - Johnnie Ray, American singer (b. 1927)
1994 - Dinah Shore, American actress and singer (b. 1916)
1998 - Henny Youngman, English-born comedian (b. 1906)
2006 - Octavia Butler, American author and MacArthur Foundation Fellow (b. 1947)
2006 - Don Knotts, American actor (b. 1924)
2006 - Dennis Weaver, American actor (b. 1924)
Today is
National Tortilla Chip Day
Estonian Independence Day
Flag Day (Mexico)
National Cupcake Day (Canada)
World Bartender Day