I intended to talk about Lou Reed again tonight, but my timing today was execrable. In preparation, I was reading Andy Warhol's book Popism: The Warhol Sixties which is a really good narrative of the period and its artists, and toward the beginning he discusses Robert Rauschenberg and Jasper Johns, two artists who began the break from abstract expressionism and set the table for Pop Art. Okay, I said. Some gay history, because they were a couple. Then, when I did a Google search, I found that a) the Museum of Modern Art has a good sample of their work displayed in an exhibition about Ileana Sonnabend, their art dealer, and b) that Mark Joseph Stern wrote a piece in Slate last week asking if MOMA was closeting them in this compact exhibition. Um, speaking of ticking all my boxes. So tonight, an art diary.
But first, a message from our sponsor:
Top Comments recognizes the previous day's Top Mojo and strives to promote each day's outstanding comments through nominations made by Kossacks like you. Please send comments (before 9:30pm ET) by email to topcomments@gmail.com or by our KosMail message board.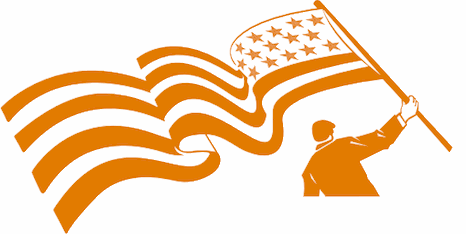 Make sure that you include the direct link to the comment (the URL), which is available by clicking on that comment's date/time. Please let us know your Daily Kos user name if you use email so we can credit you properly. If you send a writeup with the link, we can include that as well. The diarist poster reserves the right to edit all content.
Please come in. You're invited to make yourself at home! Join us beneath the doodle...
Here are our protagonists in 1954:
That's Johns on the left and Rauschenberg on the right. Before they made it big, they did window designs for stores like Tiffany under the name Matson Jones. But then came the break from abstract expressionism. Johns was known for his flags and numbers:
(
Target with Four Faces
, 1955; Encaustic on newspaper and cloth over canvas surmounted by four tinted-plaster faces in wood box with hinged front; Museum of Modern Art, gift of
Mr. and Mrs Robert Scull
). The Sculls are interesting, but I don't really have time tonight (it's 5:28 PM now), so here's a link.
Rauschenberg was more eccentric than that. This is one of his "combines," a collage of canvas and other objects, the acquisition of which was the spur for the exhibition at MOMA:
(
Canyon
, 1959; Oil, pencil, paper, metal, photograph, fabric, wood, canvas, buttons, mirror, taxidermied eagle, cardboard, pillow, paint tube and other materials; Museum of Modern Art, gift of the family of Ileana Sonnabend).
It seems that Bob and Jasper had a room devoted to their art in the National Portrait Gallery's show Hide/Seek, an exhibition about sexual difference in American portraiture, which I guess someone will be writing about the next time Gay History Month comes around. There's an official outing for you. So here's Mark Joseph Stern explaining the politics of art museums, especially art museums that do NOT receive public funding:
Most likely because art museums, even seemingly progressive ones like MoMA, remain more closeted than you might think. Textbooks and survey courses have only recently begun examining this dimension of art history, even though it is a fundamental aspect of movements like Pop Art. And while queer theory has allowed art historians and critics to incorporate artists' sexuality into interpretation of their works, orientation is rarely noted in museums. (The MoMA's profile of gay icon Andy Warhol fails to mention that he was gay.[my bolding])
he also takes the exhibit to task for not explaining how Johns and Rauschenberg opened the door to Pop Art and artists like Andy Warhol and Roy Lichtenstein.
To his credit, Stern asked MOMA why this was:
In an attempt to justify this re-closing of the artistic closet, MoMA's press office first informed me that Johns and Rauschenberg "wish to be described" as just friends. (Rauschenberg died in 2008; Johns is 82.) When I asked whether the artists specifically requested such a label, the museum's representative walked back the claim, instead stating that they "have been referred to that way [as friends, that is] historically," but the rep would not say whether the artists themselves insisted on the "friends" phrasing. Neither would the Robert Rauschenberg Foundation, which officially had "no reply" to the question, or the Matthew Marks Gallery, Johns' dealer, which failed to respond to repeated inquiries
Ah, the 50s. Andy Warhol has an explanation in
Popism
. He noticed that both painters cut him dead in public, so he asked his friend and adviser Emile D'Antonio (yes, the man who produced the must-see documentary
Point of Order
about the Army-McCarthy hearings, incidentally available in full,
all 97 minutes of it
, on YouTube) why that was and received the answer "You're too swish." In perpetuity for MOMA, I guess, because Warhol later in the book praises Rauschenberg for his generosity to new artists like himself.
So Stern thinks that museums have a responsibility to tell their audiences everything that we know about the artists they have in their collections, and I agree. All these connections are why I LOVE cultural history, where the more complicated story is infinitely more interesting than the simplified account. Next Wednesday, we'll take that walk on the wild side.
And now for the stuff that makes this Top Comments:

TOP COMMENTS, March 7, 2014: Thanks to tonight's Top Comments contributors! Let us hear from YOU when you find that proficient comment.
From your diarist, Dave in Northridge:
brooklynbadboy starts a wonderful thread that starts off with Paul Ryan's plagiarism and works its way through Horatio Alger to Newt Gingrich and school lavatories in Laura Clawson's front-page diary about the zombie-eyed granny starver. Too many great comments to single any of our witty Kossacks out.
TOP MOJO, March 6, 2014
(excluding Tip Jars and first comments):
1) And I'm prepared to vote for him by pajoly — 225
2) Let HRC do something for progressives by greenbell — 168
3) Charlie Pierce has it right by milkbone — 118
4) we like by Laurence Lewis — 118
5) But, "this is a conspiracy theory!" by bobswern — 110
6) Ryan's not smart enough to come up with an idea by elwior — 106
7) Talk of banning? by CenPhx — 97
8) Moon shine will get you lit up good . by indycam — 92
9) As a parent whose kids get free lunches at school by Sweet Endolphins Heal — 86
10) They have a big tent! by blue aardvark — 86
11) An exceptional post, but a hyperpartisan audience by bobswern — 85
12) This device will not be used to help crime victims by xxdr zombiexx — 79
13) What if same concept extended to corporations by Em — 78
14) Here's a stingray link by crystal eyes — 77
15) Idea theft. It's what you do when you don't have by nailbender — 77
16) The GOP has this problem under control by quaoar — 76
17) Remember Kids, by ssgbryan — 74
18) Much more on this from Ryan Gallagher... by bobswern — 67
19) They Are Repealing It Statistically by Gooserock — 66
20) funny by jamess — 63
21) Cook ISN'T full of shit... by Love Me Slender — 61
22) We already know where she stands by RFK Lives — 60
23) Here's a report by UK Channel 4 on this subject by Claudius Bombarnac — 59
24) I'm willing to offer this community by WisePiper — 58
25) I would vote for Bernie Sanders. And for the by praenomen — 57
26) Perhaps if the very poor kid's family by quaoar — 56
27) The Democrat Party left Sanders by pajoly — 56
28) no no no no no by ZedMont — 55
29) Yes, Politico is a joke. by TomP — 54
30) Haha, and so the Russian propaganda succeeds by Lawrence — 53
31) As always, if Republicans actually tell people by Dr Erich Bloodaxe RN — 53
For an explanation of How Top Mojo Works, see
mik
's
FAQing Top Mojo
TOP PHOTOS, March 6, 2014: Enjoy jotter's wonderful PictureQuilt below. Just click on the picture and it will magically take you to the comment that features that photo. Have fun, Kossacks!