Lately, because of the Vietnamese dishes I've been cooking, I've been consuming quite a lot of jasmine rice. And, of course, I rarely cook exactly the right amount of rice, so I usually have a fair amount of leftovers. Last night, I made some
gà kho gừng
for the BF, and I'm somehow left with several cups of leftover jasmine rice in my fridge, raising the issue of what to do with them.
Sometimes, I'll have a bowl of leftover rice with some ramen, and I'll spoon some broth and chop some green onions onto the rice to bring it to life. But my favorite thing, by far, is to make fried rice out of it. It's amazing how well adding some seasonings and a few fresh ingredients will resuscitate old, lifeless rice. I often treat fried rice as a kind of Asian-style casserole in that I'll look around my kitchen for whatever appropriate leftovers and ingredients I have and throw them all in the wok. So no two fried rice dishes in my kitchen are exactly the same, and I hardly ever measure anything out. But I do have a favorite starter recipe, which I'll share below. For you vegetarians out there, this dish is meatless (save for the fish sauce, which can be left out)--and, for you carnivores, adding a meat of your choice is simple enough. Experimenting with ingredients is most of the fun with fried rice, so follow or deviate from this recipe as much as you want.
Now, follow me below the doohickey and we'll get started...
But First, A Word From Our Sponsor: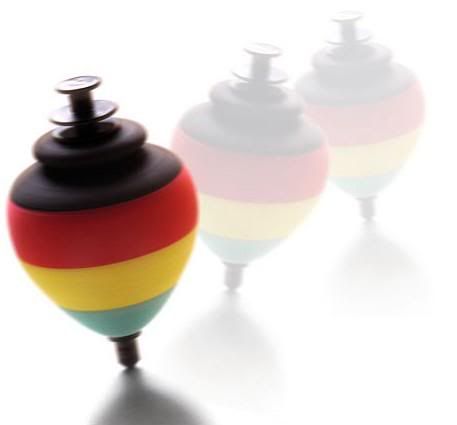 Top Comments recognizes the previous day's Top Mojo and strives to promote each day's outstanding comments through nominations made by Kossacks like you. Please send comments (before 9:30pm ET) by email to topcomments@gmail.com or by our KosMail message board. Just click on the Spinning Top™ to make a submission. Look for the Spinning Top™ to pop up in diaries posts around Daily Kos.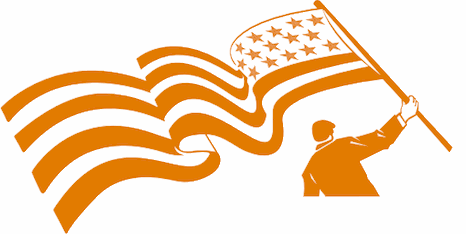 Make sure that you include the direct link to the comment (the URL), which is available by clicking on that comment's date/time. Please let us know your Daily Kos user name if you use email so we can credit you properly. If you send a writeup with the link, we can include that as well. The diarist poster reserves the right to edit all content.
Please come in. You're invited to make yourself at home! Join us beneath the doodle...
There aren't many rules for making fried rice, but here is something important to remember: While you can use freshly cooked rice (it's a free country, and I've done it myself), you'll get much better results from using leftovers that are at least a day old. If you use fresh rice, it will clump and be rather difficult to work with. And the rice should be medium- or long-grain, of course. You can use white or brown, but white is my very strong preference. For this recipe, I'm using about 4 cups of day-old jasmine rice.
Cooking moves very fast, so it's vital that you do all of your ingredient prep before you even heat up the wok. I'll go through the list in the order that you'll need the ingredients.
First, a large shallot (or a couple of small shallots), chopped. If you want to use a regular onion, you can, but by now I'm sure you know about my love affair with the shallot. I think it adds a very good flavor to the dish, and at the same time you'll barely know it's there.

About a tablespoon each of minced garlic and fresh ginger.
A couple of medium carrots, diced.
Usually, I only use one bell pepper, but there was a sale today on the normally-expensive red and yellow peppers, so I snatched up one of each to make the dish a little more colorful. The pepper should be chopped into medium-sized pieces.
I'm always tempted to throw a bunch of sauces into the fried rice. Resist the temptation, because you don't want your rice to get soggy. I only use about 2 or 3 tablespoons of soy sauce and 1 tablespoon of fish sauce, in addition to about 1/4 teaspoon black pepper and 1/2 teaspoon sesame oil. This produces wonderfully seasoned rice.
About 1 cup of frozen peas.
That's it!
Now
we can get started.
Heat 2 tablespoons of canola, vegetable, or peanut oil in a large wok or frying pan.

Add the shallot, garlic, and ginger. Stir until fragrant.
Then, add the carrot and bell pepper. The trick here is to cook the carrot (which will take the longest of any of the ingredients), but still leave a little crunch for texture.
Usually, the soy sauce is added after the rice, but I personally like to throw it in with the veggies. It doesn't really matter. Add 2 tablespoons of soy sauce, in addition to the fish sauce, black pepper, and sesame oil, and cook for a minute or two.
Add the peas.
Finally, add the rice and stir well, getting out all of the clumps.
Taste the rice. You might want to add another tablespoon or so of soy sauce--I know I do. But don't go overboard.
Taste the rice again, and if it needs salt, add some.
One final step. Squeeze one lime onto the rice and stir. You can skip this if you want, but I just love the addition of lime.
And there you have it. Eat the rice with some chopped green onion on top.

Again, this is just a basic starter recipe--adjust or add/subtract ingredients to your preferences. Adding meat or eggs would be good, but I try to cut back on the calories as much as I can. Let your imagination run wild!
TOP COMMENTS
March 10, 2014
Thanks to tonight's Top Comments contributors! Let us hear from YOU
when you find that proficient comment.
DISCLAIMER: While the choice of whether or not to include a nomination lies with each evening's diarist, my policy is not to censor any comment nominations, with the exception of self-nominations. Nor do I substantively edit nomination text. Inclusion of a nomination in my diary does not indicate approval of or agreement with said nomination. I do not and will not take a position on pie fights or meta in my capacity as a Top Comments diarist, and inclusion of a nomination should not be interpreted as such. I let all nominations and comments speak for themselves.
From AJayne:

I would like to nominate wader's description of the goals and tactics of the right wing from Christian Dem in NC's diary SD state rep at CPAC: "We live under the imperial president, His Highness Barack Hussein Obama".
From MKSinSA:

This is a top-tier comment by Cinnamon submitted not for its spice, but for its calm deliberation of the hot topic of love vs. hate. Eloquently posited.
From PhilJD:

This is a great rebuttal by SouthernLiberalinMD to a rant by a front-pager which questioned the choice of some Kossacks to remain active on this site. The comment was made in this diary by Geenius at Wrok, which is itself a spot-on response to the diary in question.
From occupystephanie:

I would like to nominate this comment by ranger995 from Bob Johnson's diary Where am I? because ranger995 is like...there...you know...or maybe here...not really sure.
From recoveringConservative:

Responding to my diary about how involved my wife and I are in our daughter's mental health treatment, samanthab posted this Top Comment.
From your diarist, Chrislove:

In Simplify's excellent diary A few tips for better blogging on Daily Kos, Pluto reminds us to pay attention to formatting with this hilarious cartoon.
TOP PHOTOS
March 9, 2014
Enjoy jotter's wonderful PictureQuilt™ below. Just click on the picture and it will magically take you to the comment that features that photo. Have fun, Kossacks!