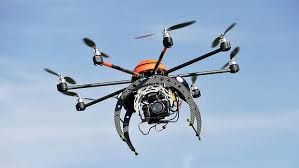 The FAA has banned the commercial use of drones but a U.S. judge has thrown out a $10,000 FAA fine against an small commercial drone operator because the FAA policy ban was made outside of its usual decision-making process. Eric Beech, of Reuters, reports Flying Robots, Rejoice! Judge Lifts U.S. Ban On Small Drones

The case involved a $10,000 fine levied by the FAA against Raphael Pirker for operating a drone while filming a commercial in 2011 for the University of Virginia, a violation of the agency's ban on the commercial use of unmanned aerial vehicles.

Administrative law judge Patrick Geraghty dismissed the fine on Thursday and ruled that the agency's prohibition was not enforceable because it was based on a policy statement outside of the formal rule-making process.

"Policy statements are not binding on the general public," Geraghty, a judge with the National Transportation Safety Board, wrote in his decision. The NTSB decides appeals of FAA enforcement actions.

The ruling only involves drones flying below 400 feet (122 meters) and weigh less than 55 pounds (25 kg).

The FAA is working on regulations for small commercial drones but they will not be ready until the end of the year, so until then, anything goes, apparently.
While Piker was the only person fined, the FAA had told a Minnesota brewery it could not deliver beer to ice fishermen.
Real estate agents, farmers, curious neighbors and suspicious spouses have already frequently been employing small drones for aerial photography against the rules, according to anecdotal reports.
The FAA is working on regulations for the use of small commercial drones but the agency says they won't be ready until the end of the year.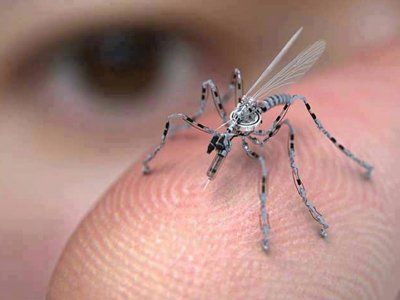 Mock up of Skynet's planned mosquito sized drone that could create a breakthrough for remote assassinations and secret drug testing. (/snark alert!)