Okay, let me clarify, as I know we have a resident 'Dave' in Top Comments … I love Dave Kovic. Okay, not that person, either, so much as the 1993 Ivan Reitman film (starring Kevin Kline and Sigourney Weaver) that was named for him.
More below! But, first, a word from our sponsor ...
Top Comments recognizes the previous day's Top Mojo and strives to promote each day's outstanding comments through nominations made by Kossacks like you. Please send comments (before 9:30pm ET) by email to topcomments@gmail.com or by our KosMail message board. Just click on the Spinning Top to make a submission. Look for the Spinning Top to pop up in diaries around Daily Kos.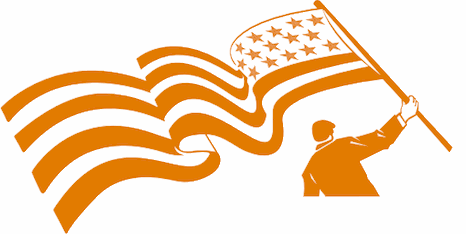 Make sure that you include the direct link to the comment (the URL), which is available by clicking on that comment's date/time. Please let us know your Daily Kos user name if you use email so we can credit you properly. If you send a writeup with the link, we can include that as well. The diarist reserves the right to edit all content.
Please come in. You're invited to make yourself at home! Join us beneath the fleur de kos...
I suspect most of you are familiar with the film, as long ago as it was. Kline plays a duel role, of the sitting president (married to Sigourney Weaver) and Dave Kovic, who runs a local temp agency and does presidential impersonations on the side. The president, of unnamed party affiliation (Republican) is a philanderer and an asshole through and through. The Secret Service recruits Dave for the very limited purpose of walking through a public gathering while the president takes time out for a quickie with one of his office secretaries. President has a stroke, is permanently incapacitated and Dave is pressed into a longer impersonation commitment while the president's chief of staff, Frank Langella, of unspecified party affiliation (Republican), seeks to manipulate the vice president (Ben Kingsley) to resign so Langella can be nominated vice president, assuming the office once it is finally revealed that the president is out of commission. The FLOTUS hates the cheating POTUS, made worse by Langella's conscienceless maneuvering.
Dave confounds the plot with his honesty, his spontaneity and his unpredictability. The last thing Langella could have predicted was that Kovic would care about governing and become more than the puppet they intended him to be. A Democrat, in other words, though this was never stated in the film. Before he has to leave office - because of a scandal the real president caused - he pushes legislation to direct the country toward full employment, a job for every person who wants one.
The movie was fiction, but the Democratic interest in governing, the Democratic caring about the people … those are absolutely true. And the depiction of the Republicans as unconcerned with meaningful governance, unconcerned with public SERVICE, that is true, too.
Best of all, Dave served as a perfect lead-in to another movie, two years later, The American President, with a Democratic president (of unstated party affiliation) played by Michael Douglas, written by Aaron Sorkin, in a film that directly set the stage for my all-time favorite television series, The West Wing. Martin Sheen and Joshua Malina made their entrances into the progression in The American President. Anna Deavere Smith hit the trifecta, appearing (as far as I know the ONLY one to do so?!) in all three special productions.
Do you have memories of Dave, The American President and/or The West Wing that you would like to share with us tonight? 

Thanks for visiting!
On to tonight's comments!

From Eyesbright:


Excellent comment from Snapples, one that I wish the Democratic powers-that-be would adopt.
From bastrop:


In alysheba's diary "MH 370: NEW THEORY IS PURE GENIUS. ALMOST.", Pluto offers up an existential dilemma in answer to man's oldest question.

In reply to this comment from nils o.
From lineatus:


This comment from reflectionsv37 could be a diary (it was suggested). The follow-on comment is also a must read.
From edrie:


Now that I've stopped laughing, here is my nomination of the day - from the diary about cnn sayin' "mebbe god did it" (took the malaysian aircraft), liberaldregs explains it all here!
From eeff:


I found this comment from Rikon Snow to be funny! From this post, by Joan McCarter.
Top Mojo, courtesy of mik!
1) The best revenge by TheMomCat — 219
2) I suppose the Republicans will propose a bill by ranger995 — 127
3) If the world can use high-speed trains so can we. by Democrats Ramshield — 102
4) Sekritarmy World Domination Strategy's Ingenious: by leonard145b — 93
5) I believe that Shuler's arrest is part of... by Shockwave — 82
6) I'm with you by kerflooey — 80
7) I think the best thing to do by Cali Scribe — 80
8) #sekritarmy wins, even against weeping angels by kerflooey — 78
9) May the Goddess guide him by TheMomCat — 77
10) Sekritarmy Never Confused Bout Why Itz Here... by leonard145b — 75
11) #sekritarmy suggests pacing yourself tomorrow. by jwinIL14 — 72
12) bury him with rainbows by BlackSheep1 — 71
13) The administration is strongly in favor of the TPP by bobswern — 71
14) or his staffers. . . by New Minas — 70
15) Oh Hai Whoknu! Sekritarmy Always 3 Steps Ahead... by leonard145b — 70
16) Oh Hai Kossacks! Ur Sekritarmy Moment Of Zen: by leonard145b — 70
17) I like to imagine that when Phelps dies by Omir the Storyteller — 69
18) "I'm a flower" is silly, cute and sweet by Old Sailor — 69
19) The secrecy involved is a dead giveaway to by elwior — 69
20) For some reason, I feel by Publius2008 — 65
21) I'll show my respects in my own time by john07801 — 64
22) I did not attend his funeral, by StratCat — 62
23) "economically viable choice" by Jay C — 61
24) Snack time! by kerflooey — 60
25) Thank you for posting this diary--and to everyone by tonyahky — 59
26) Friends by Amber6541 — 58
27) Ai keeps luk awt. by Smoh — 58
28) Existentialist Sekrits? by arizonablue — 57
29) Yet another part of the public discourse by corvo — 56
30) I've often imagined Phelps by Cali Scribe — 55
31) What you can do: by navajo — 55
32) I too do not look forward to his death but as Mark by Maximilien Robespierre — 55
jotter's
Picture Quilt!