Relax. The cosmos itself is just fine (or as fine as it can be).
It's the new version of Carl Sagans epic series, Cosmos, that's being attacked. The anti-science crowd and religious fundamentalists have their undies in a bunch and they're not gonna take it anymore.
Read on below the cheese doodle for more on the nutbags.
But First, A Word From Our Sponsor:
Top Comments recognizes the previous day's Top Mojo and strives to promote each day's outstanding comments through nominations made by Kossacks like you. Please send comments (before 9:30pm ET) by email to topcomments@gmail.com or by our KosMail message board. Just click on the Spinning Top™ to make a submission. Look for the Spinning Top™ to pop up in diaries posts around Daily Kos.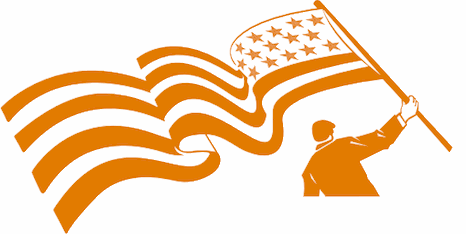 Make sure that you include the direct link to the comment (the URL), which is available by clicking on that comment's date/time. Please let us know your Daily Kos user name if you use email so we can credit you properly. If you send a writeup with the link, we can include that as well. The diarist poster reserves the right to edit all content.
Please come in. You're invited to make yourself at home! Join us beneath the doodle...
Here's the trailer.
The series itself is incredible.
However, the anti-science crowd doesn't approve. They disapprove of the Big Bang Theory (it's only a theory, you know), think evolution is a lie (after all, it's in the Bible about Adam and Eve so you don't need no stinkin' science to tell you anything different), and that climate change isn't real. They needed fainting couches after all 3 were not only covered in the very first episode of the new series, but presented as actual facts.

Over at the pro-"intelligent design" Discovery Institute, they're not happy. Senior fellow David Klinghoffer writes that the latest Cosmos episode "[extrapolated] shamelessly, promiscuously from artificial selection (dogs from wolves) to minor stuff like the color of a polar bear's fur to the development of the human eye." In a much more elaborate attempted takedown, meanwhile, the institute's Casey Luskin accuses Tyson and Cosmos of engaging in "attempts to persuade people of both evolutionary scientific views and larger materialistic evolutionary beliefs, not just by the force of the evidence, but by rhetoric and emotion, and especially by leaving out important contrary arguments and evidence." Luskin goes on to contend that there is something wrong with the idea of the "tree of life." Tell that to the scientists involved in the Open Tree of Life project, which plans to produce "the first online, comprehensive first-draft tree of all 1.8 million named species, accessible to both the public and scientific communities." Precisely how to reconstruct every last evolutionary relationship may still be an open scientific question, but the idea of common ancestry, the core of evolution (represented conceptually by a tree of life), is not.
For those of you not in the know, those who formerly believed in creationism (i.e. the Biblical creation story), now prefer to present those same views as "science" under the name "intelligent design". The rhetoric and reasoning are the same; only the name has changed (sounds more sciency).
Now they're demanding EQUAL air time for their moronic point of view.
Neil Degrasse Tyson has pushed back. Hard:

Tyson recently addressed providing balance when it comes to discussing science. In an interview with CNN, the astronomer criticized the media for giving "equal time" to those who oppose widely accepted scientific theories.

"I think the media has to sort of come out of this ethos that I think was in principle a good one, but doesn't really apply in science. The ethos was, whatever story you give, you have to give the opposing view, and then you can be viewed as balanced," Tyson said, adding, "you don't talk about the spherical earth with NASA and then say let's give equal time to the flat-earthers."
Target. Arrow. Bullseye.
You don't discuss gravity and then give equal time to the anti-Newtonians. Nobody remotely serious should be even mentioning, much less giving equal time to science deniers. And it's the job of the media to inform the public and not to provide either infortainment or misinformation. It's the reason journalism was give strong protection in our Constitution.
Cenk Uyger and the Young Turks had fun with the RW outrage.
They had way too much fun with this as evident from the background laughter as statements of those angry with Cosmos were read.
Yes, the RW reaction is expected, angry, outrageous, loud, and completely ignorant. Intellectually, these folks might as well live in the Dark Ages where there's still confusion about where the sun goes at night. And the recent spate of vaccine deniers makes me wonder whether they'll soon return to the days when bad odors or the wrath of God were thought to be the cause of disease.
Today, we have science to explain many of the past mysteries (we KNOW where the sun goes at night and not only the causes, but the treatment and prevention of many diseases). We have telescopes, microscopes, a large fossil record, knowledge of chemistry, physics, medicine, and even space crafts and submarines that go where we can't. We've mapped the human genome and discovered that we share a vast amount of our DNA with other creatures.
None of that matters to a loud and boisterous group that celebrates it's stupidity.
Sadly, corporate media placating the cretins has only made them more outrageous. Giving ANY time to the baloney they're selling only gives it credence in the minds of viewers. It's time to end the "opposing views" he said/she said journalism that keeps making us dumber.
But, until the media wakes up from it's coma and does it's job, it's up to us to do the one thing that extremists really hate; make them and their drivel into a laughingstock. In an interview on, IIRC 60 Minutes (the old, better show), Mel Brooks says that laughing at fanatics is the best thing we can do. They are diminished by laughter.

One anti-Semite Brooks has been trying to get even with for most of his adult life is Adolf Hitler, whom he lampoons first in his movie and now on the stage. "Hitler was part of this incredible idea that you could put Jews in concentration camps and kill them…How do you get even with the man? How do you get even with him?" he asks Wallace.

"You have to bring him down with ridicule, because if you stand on a soapbox and you match him with rhetoric, you're just as bad as he is, but if you can make people laugh at him, then you're one up on him," he tells Wallace. "It's been one of my lifelong jobs - to make the world laugh at Adolf Hitler," says Brooks.
Join me in laughing at the morons. Let's diminish them.
How incredible is this? For an explanation of How Top Mojo Works, see mik's
FAQing Top Mojo
Top Pictures for yesterday. Click any image to be taken to the full comment. Thank you jotter for the awesome image magic!