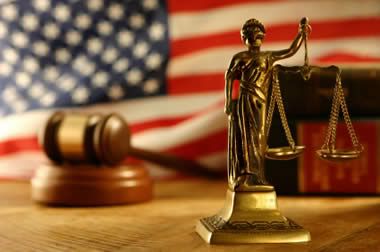 The Justice Department announced on Thursday the launching of a program to train local police to better respond their interactions with transgender people, a population harmed by violence.
The training will help police better identify hate crimes and hopefully build trust with a community leos say is too reluctant to report crimes.

It's clear that such a training is as necessary as it is overdue. Because too often, in too many places, we know that transgender victims are discouraged from reporting hate crimes and hate violence due to their past negative interactions with and perceptions of law enforcement.

—Associate Attorney General Tony West
The effort will be administrated by the the DOJ's Community Relations Service, which was established by the Civil Rights Act of 1964. The charge of the service is to work with communities to prevent and respond to hate crimes.
Police in several communities have faced scrutiny over their responsiveness to crimes perpetrated on transgender people.
Deputy Attorney General James Cole said it was unacceptable that transgender people feared turning to law enforcement when victims of crimes.

This is not a result that can or will be tolerated by the Department of Justice, and it runs counter to the very role your community public safety officials want to promote.

—Cole
Cole cited the national transgender discrimination study of 2011 (
Injustice at Every Turn
) which reported that large percentages of transpeople have attempted suicide (41%), been physically assaulted (61%), and have lost a job due to bias.
The Department recognizes that what is often lost in the debates about transgender individuals is that transgender lives are human lives.

—Cole
Regional Community Relations Service offices will offer the training. Lessons will include suggestions for confronting bullying, how to respectfully interact with a transperson, and how to avoid being insulting (such as incorrectly using the term "transvestite" or asking if an individual has had sex-change surgery).
Cops will deal with trans folks and assume because you're trans, then in some kind of way you've caused this kind of violence on you.

—Tiq Milan, GLAAD senior media strategist
Harper Jean Tobin, policy director at the National Center for Transgender Equality, who helped develop the program, cautioned about the limits on its effectiveness, pointing out that work also needed to be done on guaranteeing respect for transgender people who are taken into custody or being questioned by police.
You can't train your way out of this problem. It's one piece of the puzzle. It's one tool that we can use.

—Harper Jean Tobin
For many transgender people, particularly trans women of color, interactions with the police often result in re-victimization, leading many to fear the police. Steps must be taken to make law enforcement personnel accountable for their actions to help ensure transgender people are treated with the dignity and respect everyone deserves.
Rightwing media rapidly responded negatively. The headline at World News Daily was
Justice Pushes 'Transgender Training' on Cops
, while Daily Caller used the headline,
Soros, DOJ civil rights unit team up to train cops help transgender people report hate crimes
, which apparently has a problem with Soros's
Open Society Foundations
being a major donor to the NCTE, and attacked the Community Relations Service for its role in providing security during anti-Zimmerman protests in Florida and "lack of neutrality."