Hi its me again, exlrrp, still traveling in chile and having a great time.
You all heard about the earthquake last night. well you'll be glad to know there was minimal damage to Arica, Iquique and Antofogasto. and no damage anywhere else. There was just a handful of fatalities, mostly car accidents afterwards.
So anyway, after the earthquake I was going to change my plans and go to the Santiago zoo instead because my policy is to hide in bed and pull the covers over my head untill a woman tells me its safe to come out but these darn Chileans wouldn't let me and I wound up going to Valpo as planned after all
And I'm glad I did. Weather is perfect, the trip went fine. Started at 11:00 am and using Metro and intercity bus got here by 2:30 pm. Cost about $3 for the bus and $1.10 for the Metro. If I'd have driven I would have paid $12 in tolls alone and gas at $7/gallon.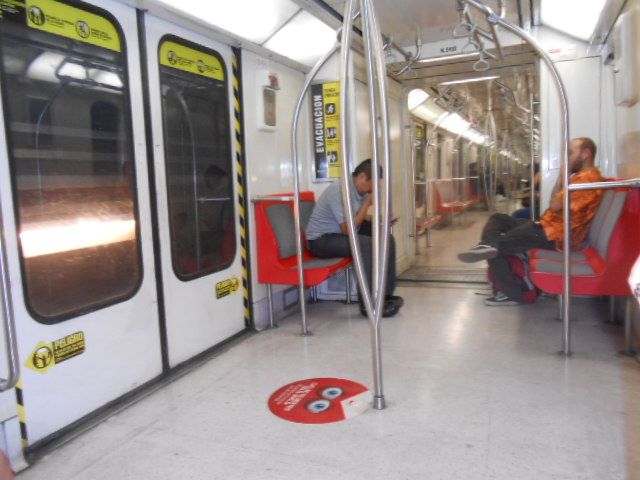 IMPORTANT TSUNAMI UPDATE!!
There was another warning last night but I slept right through it. Mi Amigo was out haveng a beer and he said it just put the party outside
"Valparaiso how absurd you are/
You haven't combed your hair/
You never have time to get dressed/
life has always surprised you/........"
Pablo Neruda (Ricardo Reyes Basoalto)
This is the way it is. Valpo is Chile Funky. Its hard to describe this town without usng the word fantastic a lot. Its like a really hip, funky place with some of the most stunning and outrageous art on the walls you'll see anywhere.
Got here with my Chilean amigo and we pretty much just spent the time walking around, taking pictures and eating at really cool places
We stayed in the Templeman neighborhood. Remember that if you want cool hip funky Valpo with lots of nice little hostals, hotels, cafes' and shops.
There's a metric ton of stuff to do here.
of course we use the funicular

Went down to the harbor---no damage at all. They didn't feel the earthquake in Panchito

Two trips ago I did a diary about the art of Valparaiso.
this is going to be another diary about the art of Valparaiso because its just as fantastic---there's that word again. mAybe a better word is incredible
well, you be the judge. This stuff is all over, everywhere you look, on every block.